I've been blessed in my short but exciting running career to have no major running injuries. (Knock on all the wood ever made) even throughout marathon training last year I'd be really beat up but nothing really stopped me from completing my next training run.
Today I'm linking up with my favorite runner bloggers for another installment in Workouts For Runners. The popularity of the first three posts has been overwhelming! I suppose that is what happens when great minds collaborate for awesome content!
Today I'm going to share with you 5 easy tips for injury prevention.
Stretching/foam rolling: I am the queen of stretching. I do it in the morning, at night before I go to bed, during the day (especially when things get rough in the office) stretching is so key for easy recovery and simply getting your muscles to work in the way that you need them to.
Crosstraining: it's only a matter of time before your body becomes used to the movement of running. I am a huge fan of strength training because there are so many different ways to strength train that you can make sure you are using different muscles during different workouts.
Pay attention: I know this sounds insanely obvious but if any of you are like me there could be a lot going on in your life and you might want to go out on a run to figure things out. You Putin your music and you are in the zone and just like that you trip over an object that seemingly came out of no where. Paying attention (especially when running in urban areas!) is so so important. Beware of debris and other items that could potentially trip you up!
Don't ignore: so you have an ache from last weeks run that won't go away. Yet, every time you run, you feel it a little bit more. Sometimes, the nagging feeling goes away and we can run pain free again. Sometimes the pain doesn't stop and it's time to see a doc. Ignoring the pain could make things so much worse than addressing the issue head on.
Warm up: now this is something I've been working on a lot since I've started running. Getting up, going to the park, and just running as fast as you can in the easiest way to get your body in trouble. Take your time, start of slow then run when fully warmed up.
Check out 4 more awesome injury prevention tips and workouts below:
Sarah @ Run Far Girl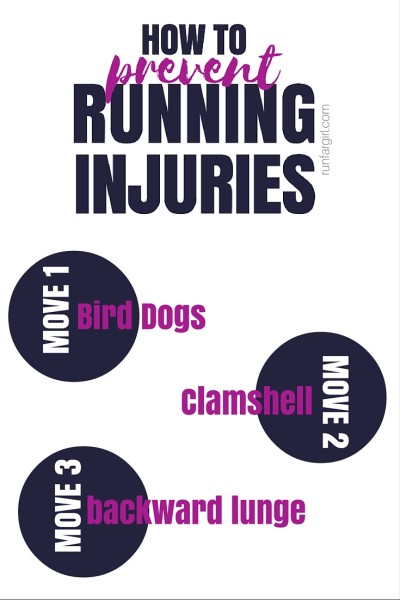 Laura @ This Runner's Recipes
Angela @ Happy Fit Mama
Carly @ Fine Fit Day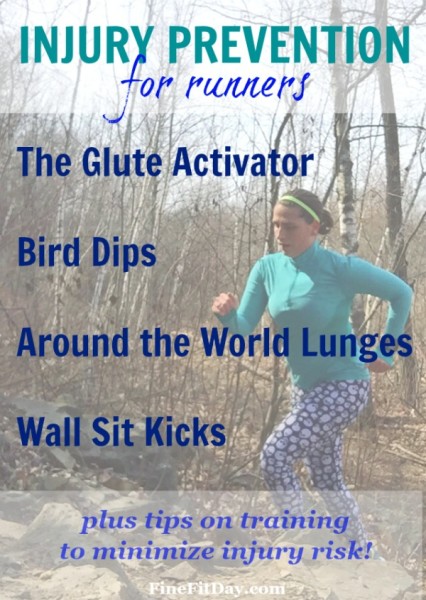 [Tweet "Here are some easy injury prevention tips for runners! #runchat #bibchat #runners"]
Have you ever suffered from a running injury?
Hi! I'm Nellie. I am a busy mama of three, wife to my high school sweetheart who loves to cook, workout and stay organized! I love to share helpful printables, the best recipes and fitness tips for the modern mom. I strongly believe that every mom can feed their family well, take proper care of themselves and have fun along the way! Read my story.
Get comfortable and be sure to come hang out with me on social. Don't grab your free fitness journal before you go!