It has been a HOT summer so far! Today I have gathered some yummy ways to to beat the heat and a really fun Strawberry Cheesecake Popsicles recipe to try with the kids or even for yourself!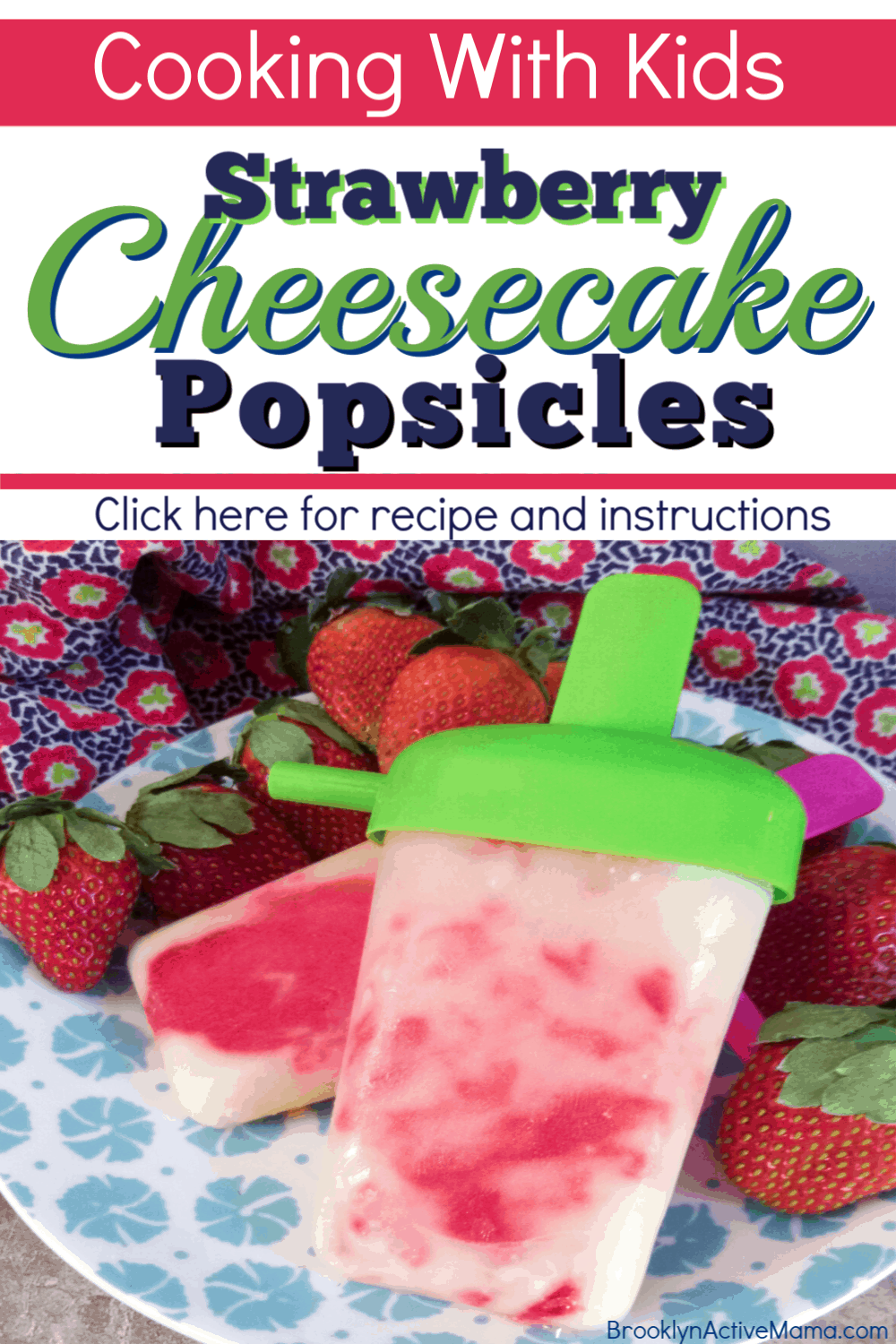 Few things go as well with a hot summer day as a frozen dessert. From childhood favorites like ice cream sundaes to healthier options like frozen fruits, you will have many choices to cool you off on a hot summer day.
Frozen mint brownie dessert
Those who like the taste of chocolate will love a frozen mint brownie dessert. Start with brownies you have cooked yourself or purchased. Mix whipping cream into mint ice cream. Spoon the mixture over the brownies and then add a chocolate fudge topping. Press and freeze.
Gelato
For something creamy and smooth, go for the always delicious Italian specialty, Gelato. According to Cooking Light, it comes in delicious flavors such as strawberry-buttermilk. They are easy to make with recipes at websites such as All Recipes.
Frozen Pie
A frozen pie can be absolutely delicious. For something scrumptious, try a frozen blackberry-lemon chiffon pie. This delicious recipe uses graham cracker crumbs, butter, milk, blackberries, lemon juice, salt, eggs and water to create a sweet pie.
Sorbet
For something lighter, you can go for a sorbet. You will find many varieties available for purchase from stores. Haaghen Dazs offers flavors such as blackberry cabernet, mango and zesty lemon. Find recipes on websites such as My Recipes.
Frozen fruit
If you want something healthy, you can simply freeze fruit. This works well with fruit such as bananas, blueberries and strawberries. For something extra dip them in chocolate to make a savory treat.
Popsicles
For those who want a lighter frozen dessert, consider popsicles. You will have your choice of these at the stores. Some are pre-frozen whereas others you freeze yourself. For something much healthier, you can freeze fruit juices to make your own popsicles. Check out the super easy Strawberry Cheesecake Popsicles recipe below!
Ices
A sno-cone maker shaves ice into icicles. Simply add a flavored syrup to make whatever flavor you would like. Popular flavors include cherry, strawberry and watermelon.
Ice Cream
Of course any list of frozen desserts would not be complete without ice cream. A simple scoop of vanilla, chocolate, strawberry or any one of the hundreds of flavors out there might make the perfect companion to your summer's day. A waffle cone dipped in chocolate can add a sweet accompaniment. You can make an ice cream sundae with caramel, butterscotch, chocolate syrup, whipped cream, nuts, sprinkles and of course a cherry on top. A banana split adds a delicious and healthy fruit to the mix. You can also add it to cake for a delicious treat.
A frozen dessert can take the edge off of a hot summer's day. Buy pre-pared from the store or create your own frozen dessert. Enjoy!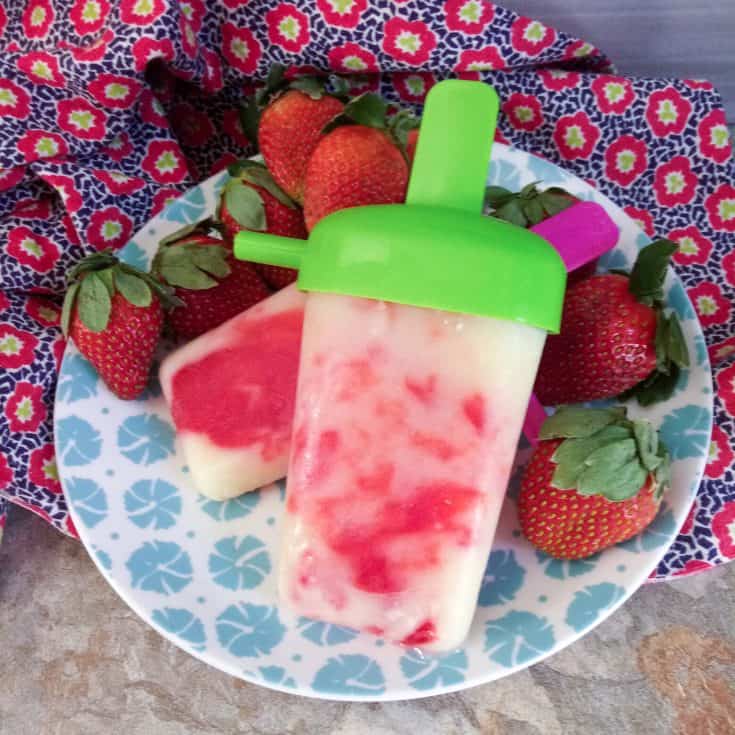 Strawberry Cheesecake Popsicles
A super fun an delicious strawberry cheescake popsicle recipe!
Ingredients
1 box cheesecake Jello pudding mix
2 cups almond milk
strawberry glaze
popsicle molds
Instructions
Follow directions for making pudding, located on the side of the pudding box. The key here is to use almond milk as it will keep it runny and not make it too thick.
Mix together pudding ingredients in a large bowl.
Grab your popsicle mold and fill about 3/4 full of pudding mix.
Next, add 1-2 tablespoons of strawberry glaze. (the glaze will be heavy and start to sink to the bottom, which is fine. This is also why you don't want to overfill with the pudding mix because it will raise once the glaze is added.)
Use a butter knife and swirl around the pudding mix and the strawberry glaze inside the popsicle mold.
Once done, place in freezer to harden. We let ours sit overnight and enjoyed it as a snack the next day. 4-6 hours in the freezer is probably sufficient, though.
What is your favorite treat on a hot day?
If you like this recipe be sure to check out:
Super Easy and Fun Jello Legos Recipe + Tips For Rainy Day Entertainment
Toy Story 4 Printable Activity Pack + An Alien Jello Cups Recipe!
Strawberry Basil Lemonade Recipe + How To Fight Summer Boredom
Hi! I'm Nellie. I am a busy mama of three, wife to my high school sweetheart who loves to cook, workout and stay organized! I love to share helpful printables, the best recipes and fitness tips for the modern mom. I strongly believe that every mom can feed their family well, take proper care of themselves and have fun along the way! Read my story.
Get comfortable and be sure to come hang out with me on social. Don't grab your free fitness journal before you go!