Over the past 5 months I have become acquainted with my home in ways that I didn't even know I could. The lockdown has caused me to be home 96% of the time. Today I have an awesome way you can take care of yourself with a spa day from home free printable checklist.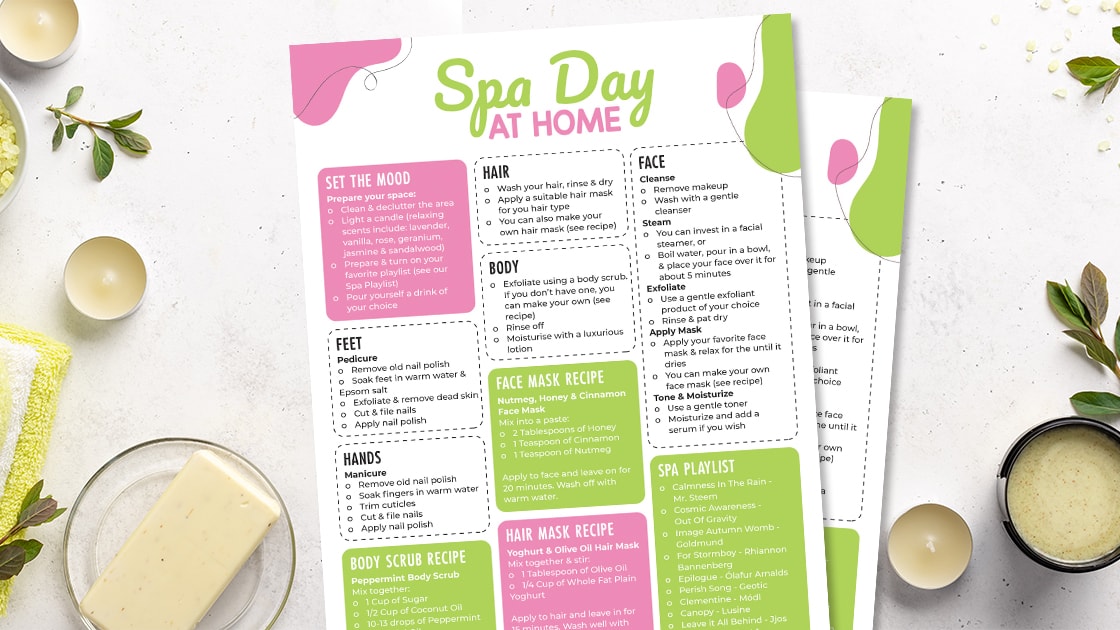 We have been though a lot in the past couple of months haven't we? I am certainly guilty of getting caught up in the day to day of work, cooking, more work and more cooking. I have not been taking self care seriously even though I know I need to. If you have been in the same boat, don't worry I've got a great place for you to get started.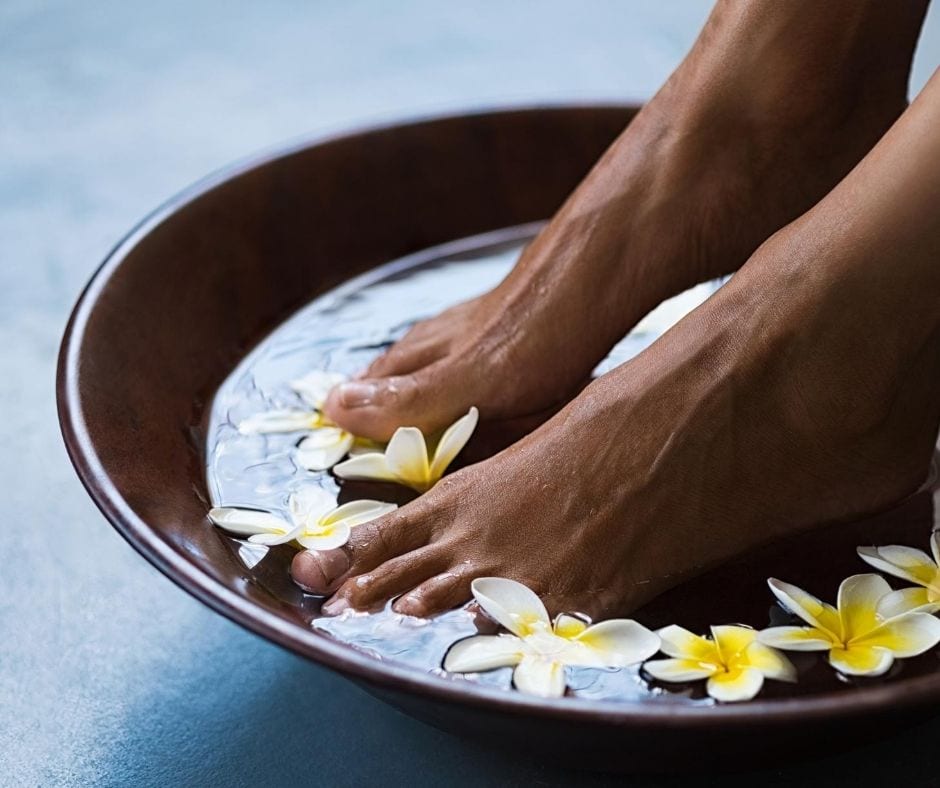 Pre lockdown I didn't go to the spa nearly enough. As a matter of fact, the last time I went to the spa it was 6 weeks before the lockdown for my birthday. My friend got me a spa gift the year before and I was able to get a full body massage for the ages. We may not have that option, or may be a little weary of public indoor spaces so why not have create a fun spa at home?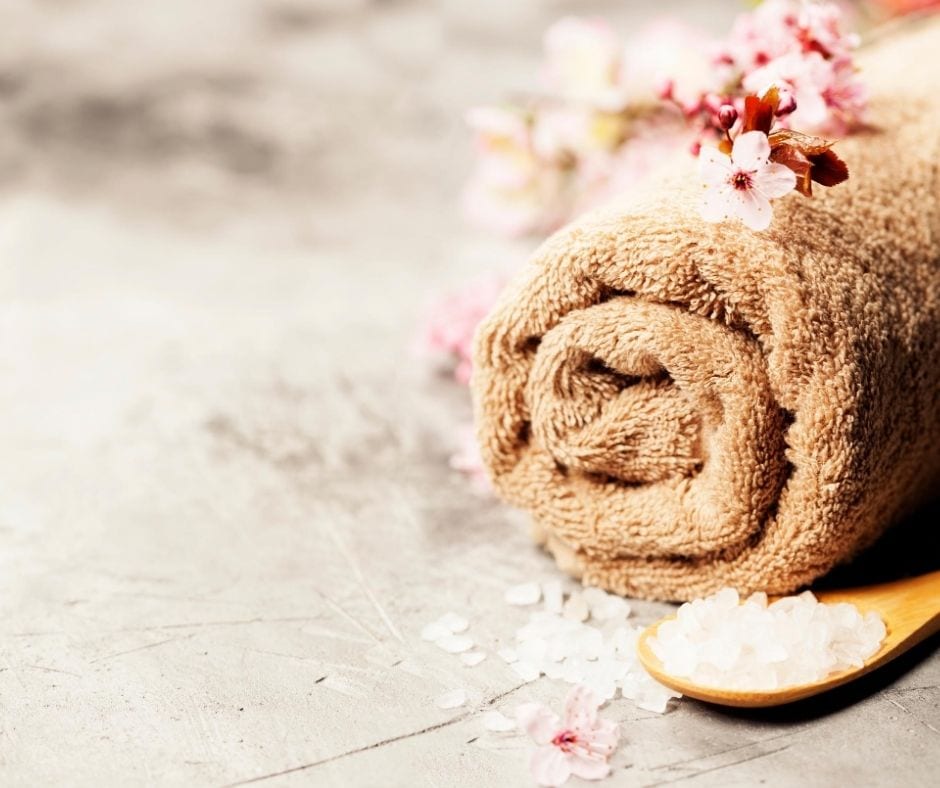 Crafting the Perfect Spa Day at Home: The Whys and Wonders
The idea of a spa day conjures up images of serene environments, soothing music, and treatments that rejuvenate both the body and soul. While professional spa centers certainly offer a unique experience, creating the perfect spa day at home has its own set of advantages. Let's delve into the reasons you might want to curate this experience in the comfort of your home:
Cost-Effective: A trip to a professional spa can be pricey. By crafting a spa day at home, you can save considerably, especially if you utilize natural ingredients found in your pantry or garden for treatments.
Personalization: At home, you have complete control over your spa experience. Whether you want to spend extra time on a face mask, have a longer bath, or prefer certain essential oils over others, you can tailor the experience precisely to your preferences.
Flexibility: You're not bound by appointment times or spa opening hours. Feel like having a mid-week spa evening or a relaxing Sunday morning? The choice is yours.
Comfort and Privacy: Being in your own space can enhance relaxation. There's no need to feel self-conscious or rushed, and you can lounge in your favorite comfy robe for as long as you want.
Familiarity: There's something comforting about being in a familiar environment. You know where everything is, which can help reduce any stress or anxiety associated with unfamiliar places.
Hygiene and Cleanliness: Especially in times when health concerns are paramount, having control over cleanliness can be reassuring. At home, you know exactly how clean your environment is and what products touch your skin.
Bonding Experience: Hosting a spa day at home can be a fun activity to do with friends or family. It becomes not just a self-care routine but also a bonding opportunity.
Eco-Friendly: Often, at-home treatments allow for the use of sustainable, organic, or environmentally-friendly products. There's also less environmental impact in terms of transportation if you aren't traveling to a spa.
Creative Outlet: Designing your spa day lets you get creative. From concocting your homemade masks and scrubs to setting up the ambiance with candles, music, and decor—it's a full DIY experience.
Mental Well-being: Setting aside time for self-care at home can be a ritual that signifies the importance of self-love and relaxation. It's a reminder to slow down, breathe, and prioritize mental well-being amidst life's daily hustle.
Integration into Routine: While a visit to a professional spa might be an occasional treat, a home spa routine can be integrated more frequently into your weekly or monthly routines, ensuring consistent self-care.
Safety: For individuals with health conditions or mobility issues, having a spa day at home can offer a safe environment without the potential risks of traveling or navigating unfamiliar terrain.
While spa centers offer a luxury that is hard to replicate, creating a spa day at home combines convenience with customization, offering a unique experience that can be both rejuvenating and deeply personal. It serves as a reminder that pampering oneself doesn't always require grand gestures or hefty expenses—sometimes, all you need is a bit of time, creativity, and the sanctuary of home.
How To Create An Awesome Spa Day At Home
SET THE MOOD
o Clean & declutter the area
o Light a candle (relaxing scents include: lavender, vanilla, rose, geranium, jasmine & sandalwood)
o Prepare & turn on your favorite playlist (see our Spa Playlist)
o Pour yourself a drink of your choice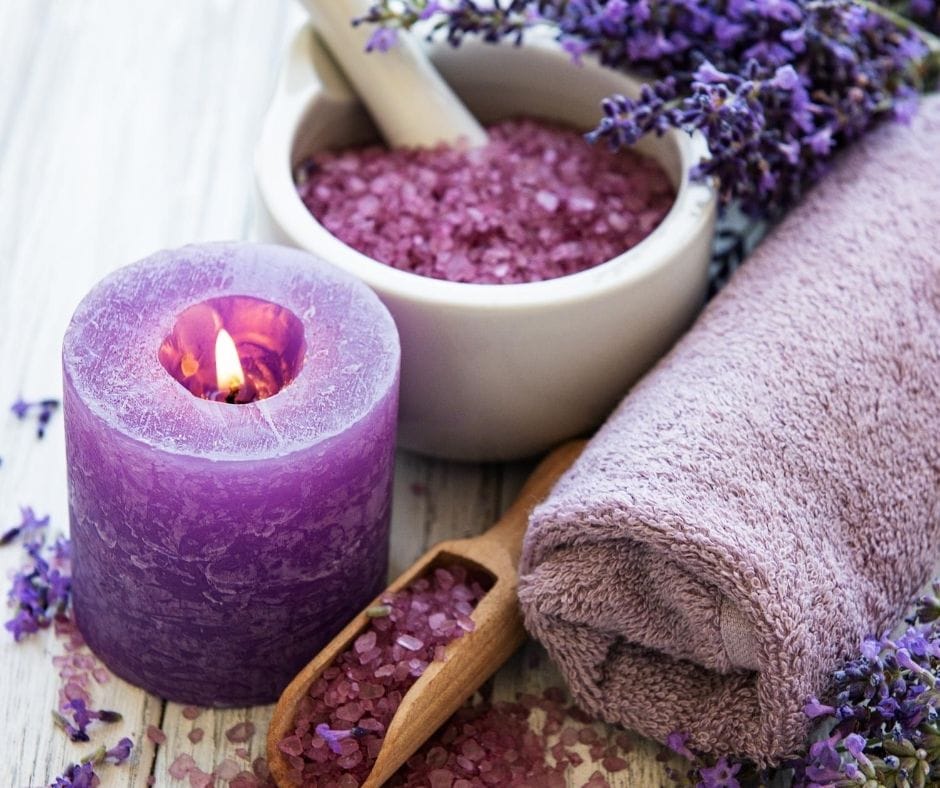 FEET
Pedicure
o Remove old nail polish
o Soak feet in warm water & Epsom salt
o Exfoliate & remove dead skin o Cut & file nails
o Apply nail polish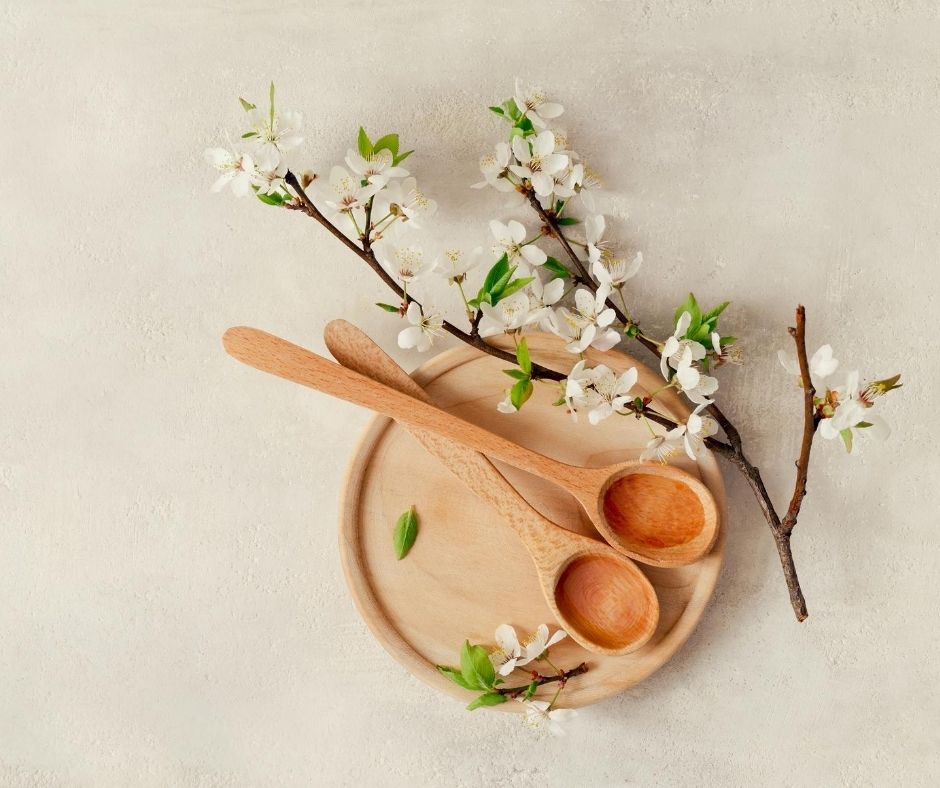 HANDS
Manicure
o Remove old nail polish
o Soak fingers in warm water o Trim cuticles
o Cut & file nails
o Apply nail polish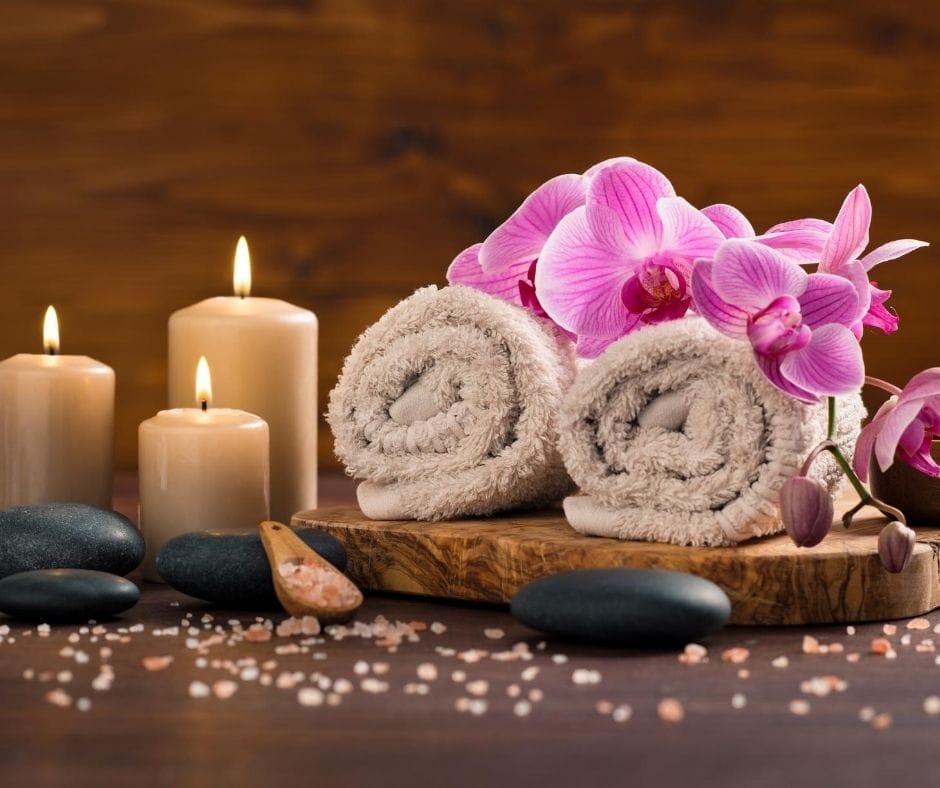 FACE
Cleanse
o Remove makeup
o Wash with a gentle cleanser
Steam
o You can invest in a facial steamer, or
o Boil water, pour in a bowl, & place your face over it for about 5 minutes
Exfoliate
o Use a gentle exfoliant product of your choice
o Rinse & pat dry
Apply Mask
o Apply your favorite face mask & relax for the until it dries
o You can make your own face mask (see recipe)
Tone & Moisturize
o Use a gentle toner
o Moisturize and add a serum if you wish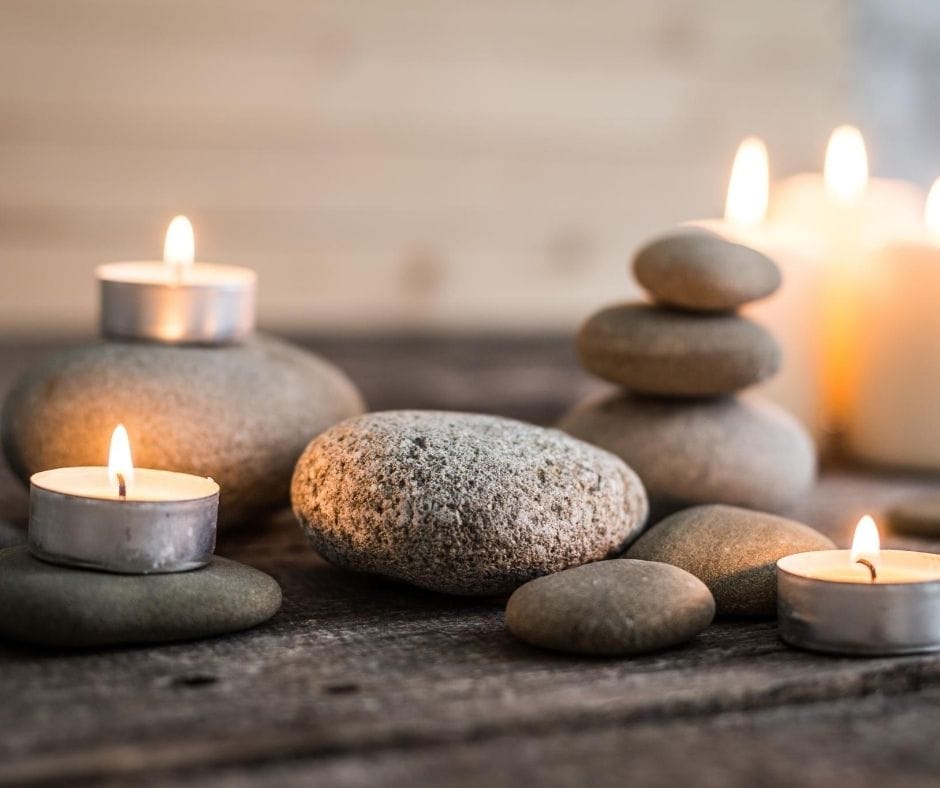 I've also included some easy face and hair mask recipes as well as a great body scrub recipe. Add to that some amazing relaxing tunes and you have yourself the perfect spa day!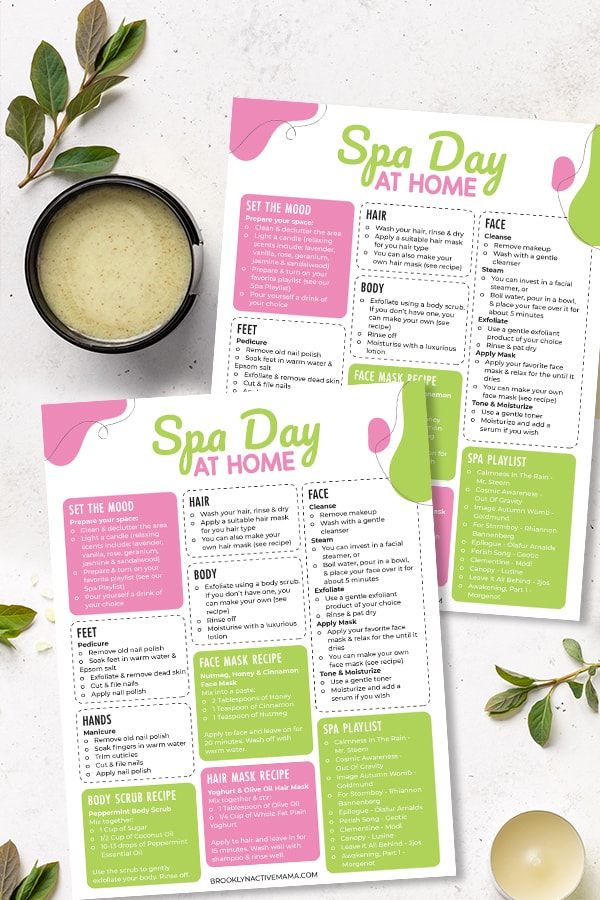 Download your Spa Day At Home Guide/Checklist and let me know how it goes!
If you like this check list be sure to check out these self care posts:
Hi! I'm Nellie. I am a busy mama of three, wife to my high school sweetheart who loves to cook, workout and stay organized! I love to share helpful printables, the best recipes and fitness tips for the modern mom. I strongly believe that every mom can feed their family well, take proper care of themselves and have fun along the way! Read my story.
Get comfortable and be sure to come hang out with me on social. Don't grab your free fitness journal before you go!