Overnight oats are a staple in our home! They are a quick and easy grab and go breakfast that I can take with me on the go, or that my kids can grab for themselves in the morning. Sometimes as a busy mom, breakfast is one of the last things on my mind, but with overnight oats, I can put breakfast on autopilot! Today I've got a fun Smores Overnight Oats recipe that the kids (and you) will love.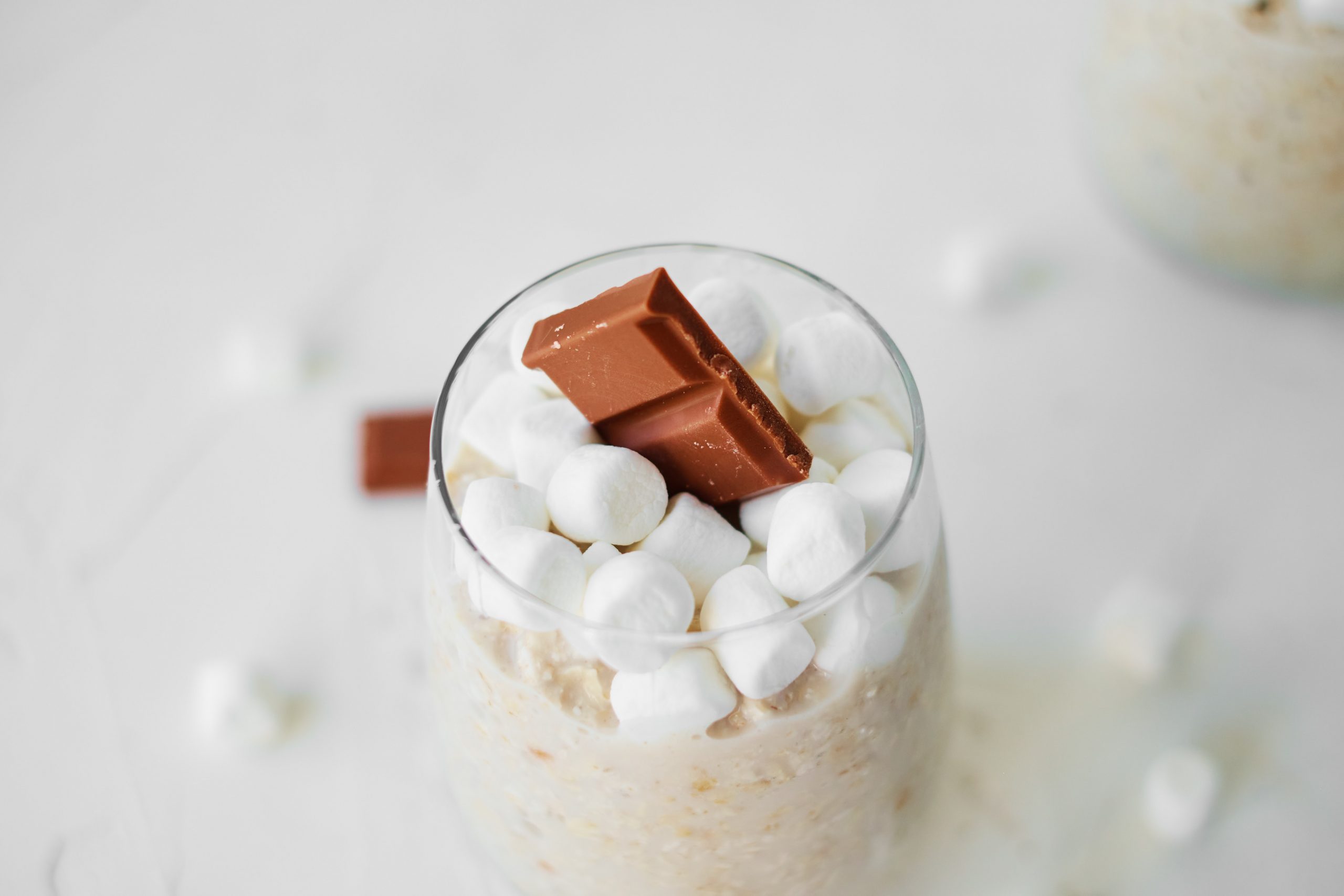 If you have a picky eater at home or are just looking for something tasty to eat for breakfast, you can't go wrong with overnight oats. With this delicious S'mores Overnight Oats recipe, you'll feel like you're eating dessert for breakfast with this decadent chocolate and marshmallow mixed overnight oat recipe. After all, how can you say no to eating s'mores for breakfast?
The mix of chocolate and marshmallow combine to make it taste like a s'more, but the oatmeal helps keep you full until it's time for lunch. Plus, you don't need a campfire! There is no cooking involved, and you can have this delicious recipe ready for your fridge in just a few minutes!
This easy S'mores Overnight Oats recipe works perfectly for those looking to meal prep breakfast, while still ensuring they have a hearty breakfast to enjoy the next day. Both your kids (and even adults) will look forward to this tasty yet frugal breakfast treat!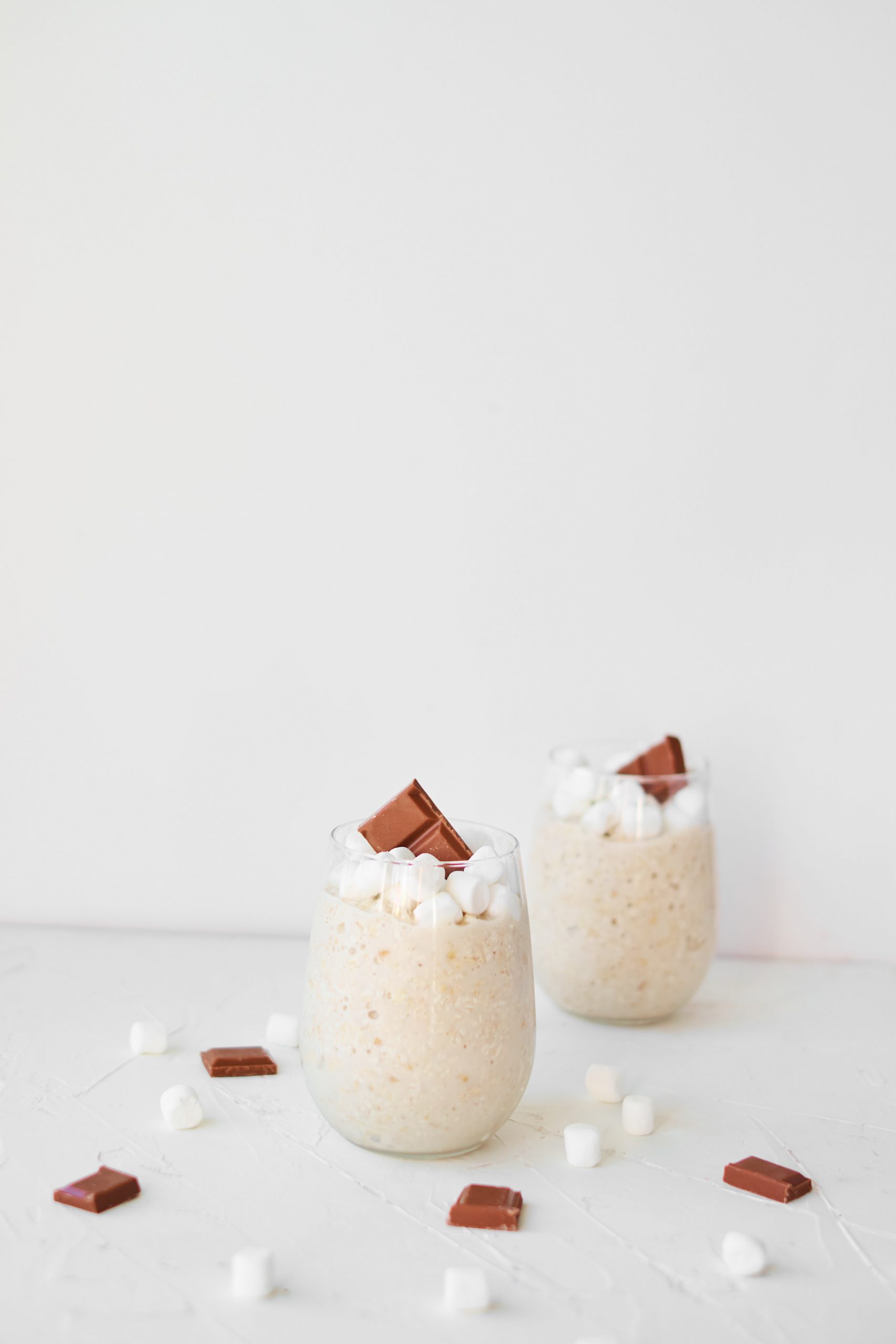 This recipe is simple enough that your kids could put it together themselves, or that you can whip up a large batch to have in the fridge for a leisurely breakfast whenever you need it!
If you're trying to get your kids away from things like Poptarts and Eggo Waffles in the morning, this is an easy (and cheaper) substitute that they will love just as much! You can even get creative by adding additional toppings to make your s'mores even better!
It's super easy, healthy and a fun breakfast that you can even make during distance learning! Enjoy and let me know how much you love it!
For some more fun S'mores recipes be sure to check out: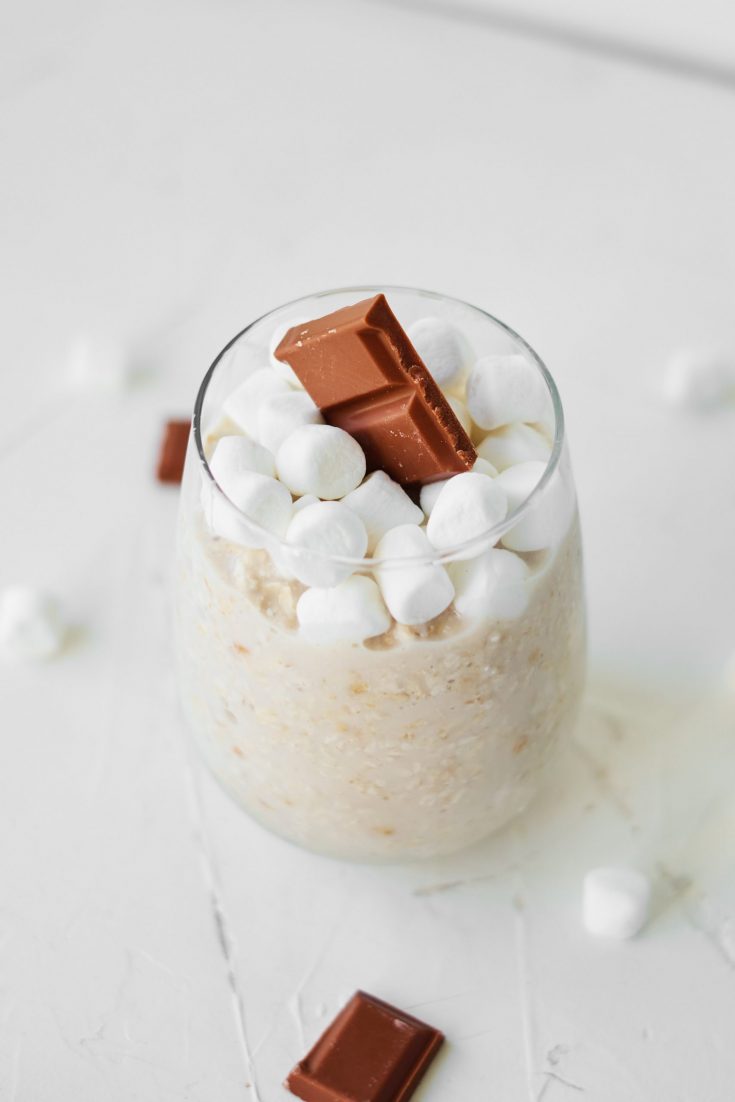 Yield: 1 Jar
Easy Smores Overnight Oats Recipe
Prep Time: 10 minutes

Total Time: 10 minutes

This super fun smores overnight oats recipe is perfect for shaking up the morning breakfast routine.
Ingredients
Oatmeal
Milk
Mini Marshmallows
Honey to sweeten
Chocolate bar
Instructions
Fill a jar ¾ the way with oats. Pour in milk just to reach the top of the oats and mix.
Sweeten with honey (I suggest about ½ tablespoon)
Set jar in fridge overnight
When you are ready to eat top with mini marshmallows and enjoy