If you are looking for things to do at Epcot Orlando, I have got a great guide for you today! It's the best place for major attractions and special events.
When it comes to Disney Theme Parks disney fans can get a different experience at epcot center. Between the live entertainment and the epcot international festival of the arts, it's a great way to entertain small children at the Walt Disney World Resort!
Epcot was first named Experimental Prototype Community Of Tomorrow when Walt Disney came up with the idea in 1966. Today Epcot is known as a fantastic park where you're able to immerse yourself in different countries and cultures from around the globe. Whether exploring the World Showcase, sampling delicious global cuisine or drinking around the world Epcot is sure to be a great time.
Epcot also holds some epic festivals throughout the year including the Epcot International Festival Of Arts and the Epcot International Food And Wine Festival. Use this guide to Epcot for inspiration to one of the most magical places on earth.
Getting To Epcot
Epcot is by far the easiest park to access within the Walt Disney World theme parks. If you're staying on property every single mode of transportation will take you to Epcot. You can easily take the monorail, skyliner, bus, boat or even walk to the park. This is super helpful if you have little kids! Take your pick!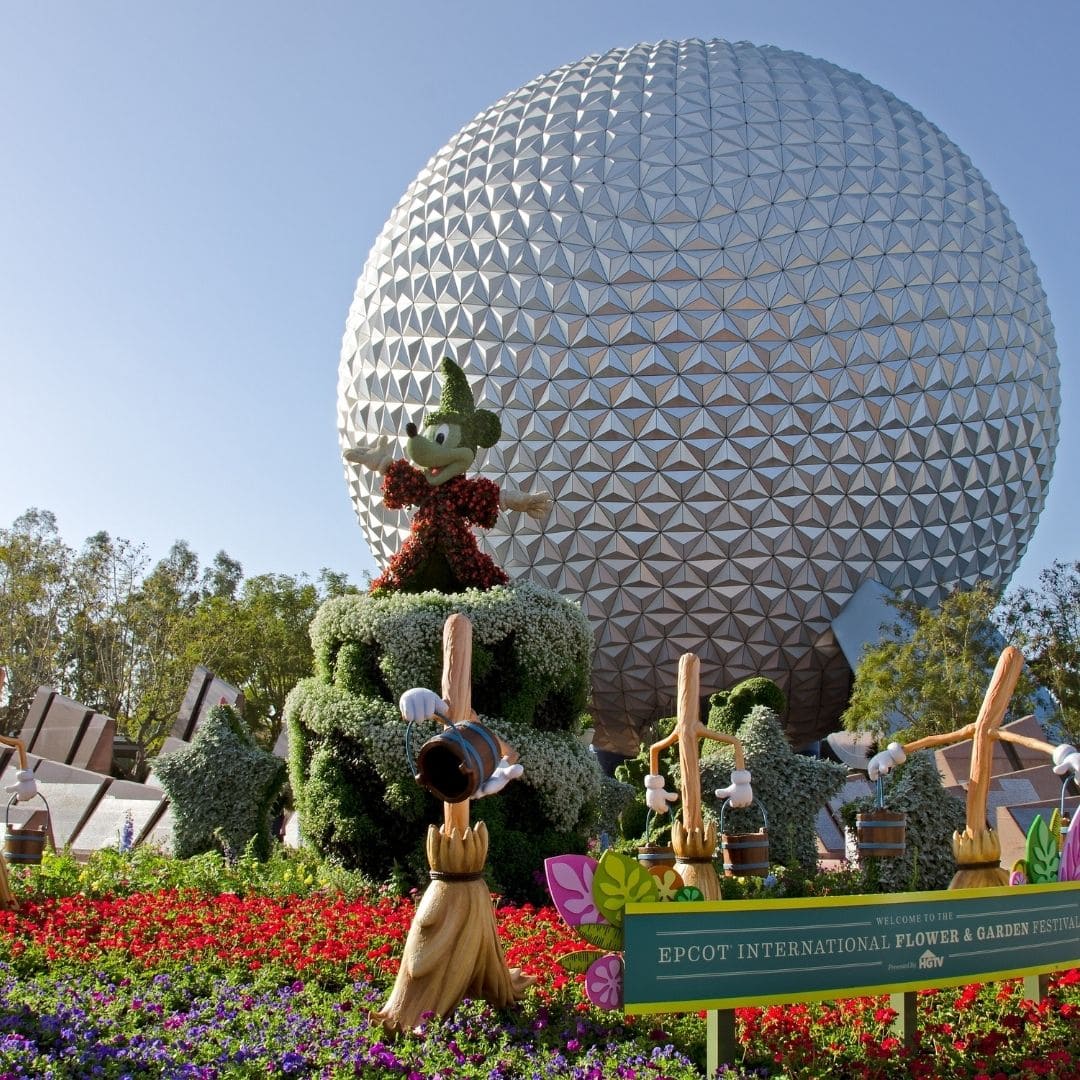 Most off site hotels and resorts will have shuttle services to take you to Epcot.
If you're driving to Epcot you won't have to pay for parking if you are staying on property or are a Disney passholder. However, the parking lot for everyone else is $25 per day.
Getting Around Epcot
Epcot is a massive park that encompasses 300 acres and inside the park there are several transportation options. These include the Friendship Boats that can ferry you in the World Showcase. The boats travel between Canada and Morocco, as well as Mexico and Germany.
Epcot Popular Rides And Popular Attractions
The focus of Epcot is both technologically and educationally based. There are only 10 true rides in all of Epcot but they are some of the best in all of Disney World. The main sections of the park include: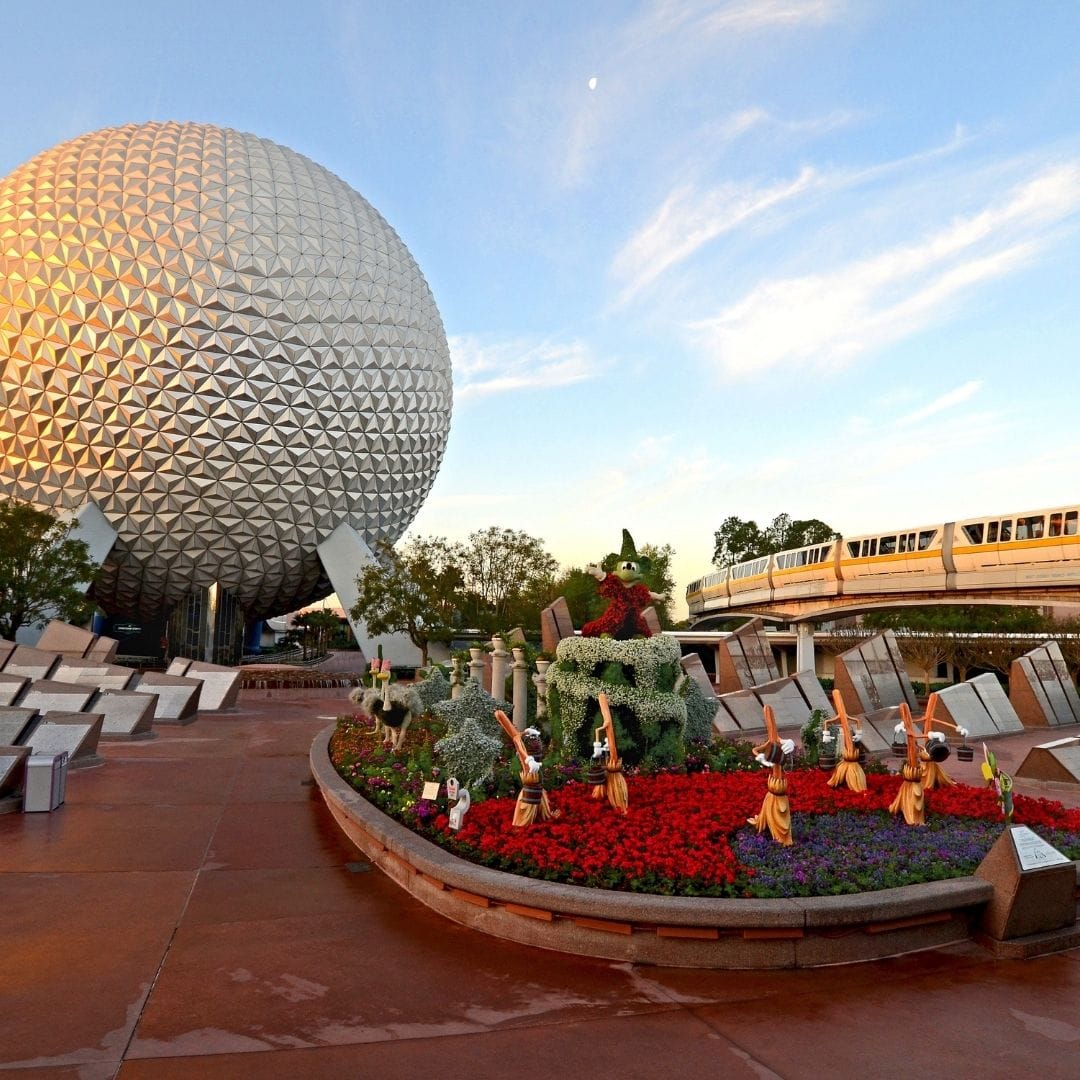 World Discovery
World Celebration
World Nature
World Showcase
World Discovery
Recently the main section of the park was split into 3 different sections and World Discovery is one of them. You'll find that World Discovery is focused on science and technology.
Mission Space
Test Track
Test Track has a very creative concept for a thrill ride. You'll hop into a convertible and experience what it's like to be put through the rigors of vehicle testing. The highlight of Test Track is a 65 mph zip around the outside of the building in a vehicle of your design.
Mission: Space seems to be the forgotten thrill ride of Epcot. There are 2 different versions of the ride, orange and green. Orange is the standard version, which is a simulated trip to Mars. Green is similar but has less intense motion and a modified storyline.
World Celebration
This section of Epcot will be under construction for much of the 2022 season. But Disney is envailing a new Moana inspired attraction named Play! Pavillion and Journey of Water.
Spaceship Earth
Spaceship Earth is a dark ride that is located inside the iconic Epcot geodesic dome. The 15 minute ride that chronicles the development of communication. You'll love the chance to get inside the famous Epcot dome and Spaceship Earth is often rated among the top rides at Walt Disney World. The first thing I love to do is SOARIN because the special effects are awesome!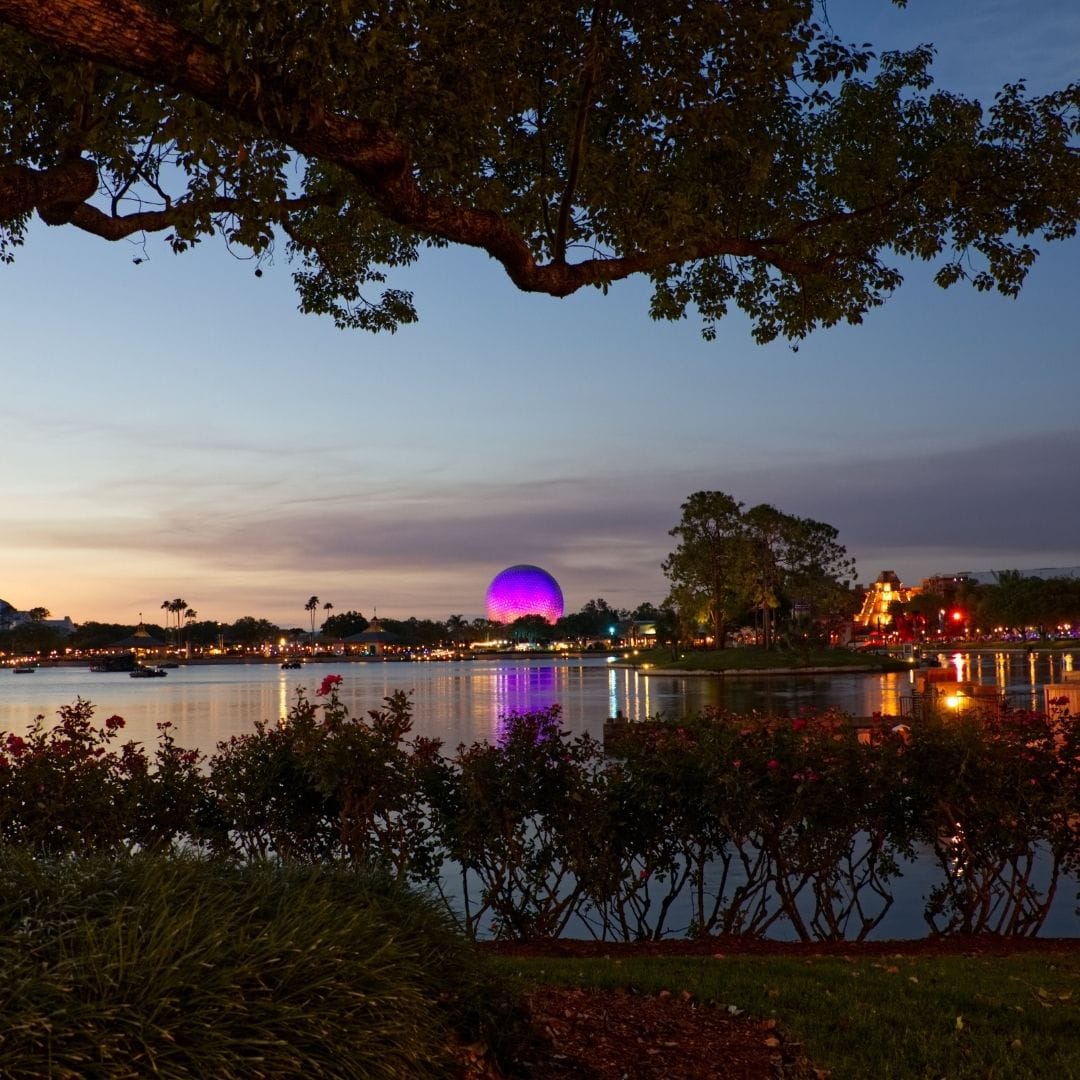 World Nature
World Nature focuses on the natural world and holds most of Epcot's rides. The main focuses are The Seas Pavilion, The Land Pavilion, and The Imagination Pavilion.
The Sea Aquarium
The Sea With Nemo And Friends (in aquarium)
Turtle Talk With Crush (in aquarium)
Soaring Around The World (Land Pavilion)
Living With Land (Land Pavilion)
Journey Into The Imagination With Figment (Imagination Pavilion)
Images: Works: The What If Labs (Imagination Pavilion)
Disney & Pixar Short Film Festival (Imagination Pavilion
Soarin Around The World is a thrilling experience of simulated hang gliding. You'll depart the ride with a real sense of awe.
Turtle Talk With Crush is a great interactive show that allows audience members to have improvised dialogue with the beloved, Crush. In case you are unaware, Crush is the surfer dude turtle from Finding Nemo.
World Showcase
The most famous part of Epcot is hands down the World Showcase. It's located around World Showcase Lagoon and is chock full of restaurants, shops and cultural experiences from around the world. The international gateway connects EPCOT to the world!
There are so many fun events that take place in the EPCOT including the Epcot international flower and garden festival, the epcot international festival of the holidays, and so much more! Some of the Epcot Rides are great for children because there aren't any roller coaster rides, just a nice slow ride.
11 countries are in Epcot's World Showcase
Canada Pavilion
United Kingdom
France (be sure to take a picture with the Eiffel Tower!)
Morocco
Japan
USA
Italy
Germany
China (be sure to check out the great wall of China!)
norway pavilion
Mexico
Most of these countries do not have rides with the exception of France, Norway and Mexico.
Remy's Ratatouille Adventure – France
Frozen Ever After – Norway
Gran Fiesta Tour – Mexico
Remy's Ratatouille Aventure is located in France Pavilion and is one of the newest rides in the park. This is a trackless dark ride that uses 3D screens and physical sets to shrink the riders to the size of Remy. Kids and Ratatouille fans will love this ride.
Frozen Ever After, located in Norway, is a standard boat ride that takes you through the story of Frozen. Fans of the movie will love the twists and surprises of the ride.
Characters At Epcot
Meeting characters at Epcot is unique because you'll get to meet them in their home countries. This means you can meet Belle in France, Alice in the United Kingdom or Mulan in China. Epcot is currently offering character meet and greets but at a greater distance. Some of the characters include:
Goofy and Pluto at Spaceship Earth
Elsa and Anna in Norway
Joy (Inside Out) at Imagination Pavilion
There are also several character meals offered at Epcot. They are offered at Akershus Royal Banquet Hall and the Garden Grill.
Akershus Royal Banquet Hall is located in Norway and features a meal with the Disney Princesses. Characters you could dine with include Aerial, Belle and Snow White among other Princesses.
The Garden Grill is at the Land Pavilion and here you can have a meal with your favorite Disney characters like Mickey, Pluto and Chip and Dale.
Character Meet And Greets At Epcot
Surprisingly, Epcot has a lot of character appearances and it's an easy place to meet specific characters. You can see many of your favorite characters around the World Showcase including
Mary Poppins (U.K.)
Jasmine (Morocco)
Snow White (Germany)
Mulan (China)
Donald Duck (Mexico)
Belle (France)
Alice (U.K)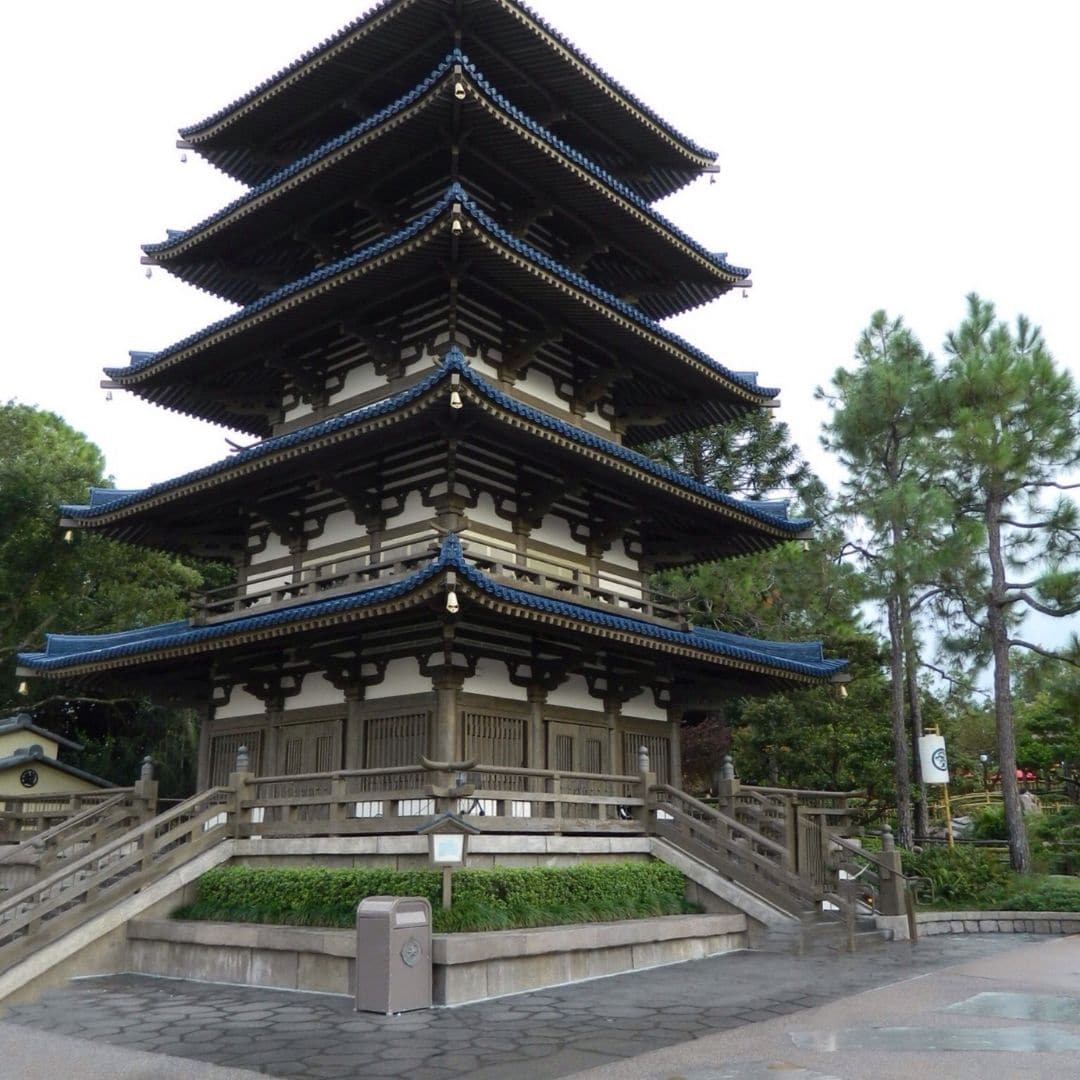 Epcot Dining
If you're a foodie then Epcot is going to be right up your alley. The sheer amount of dining options in the World Showcase alone will have you giddy with excitement. Every country has specialty restaurant options and the food options are seemingly endless. Here are few highly recommended dining options. I strongly recommend getting dinner reservations when you can.
Table Service
Rose and Crown Dining Room (U.K.)
Le Cellier Steakhouse (France)
Chefs de France (France)
Spice Road Table (Morocco)
Teppan Edo Restaurant (Japan – Hibachi)
Tutto Italia Ristorante (Italy)
Biergarten Restaurant (Germany)
Akershus Royal Banquet Hall (Norway)
Nine Dragons Restaurant (China)
San Angel Inn Restaurant or La Hacienda De San Angel (Mexico)
Garden Grill Restaurant (Land Pavilion)
Quick Service
Yorkshire County Fish & Chips (U.K.)
La Crêperie de Paris (France)
Tangierine Cafe (Morocco)
Sommerfest (Germany)
Lotus Blossom Cafe (China)
La Cantina de San Ángel (México)
Snacks
L'Artisan des Glaces (France)
Gelateria Toscana (Italy)
Joy Of Tea (China)
Can't Miss Drink Carts
U.K. Beer Cart
Choz de Margarita (México)
La Cava del Tequila (México)
Epcot Festivals
Epcot holds many special festivals throughout the year. Many visitors plan their entire trip to Walt Disney World around these festivals. The most popular include
Festival Of Arts (Jan-Feb)
Festival Of Holidays (November-December)
Epcot Tips
Use the My Disney Experience app for the character appearances schedule at World Showcase. Definitely look into getting a disney genie because the wait times for the best rides might leave you with long lines!
The World Showcase does not open until 11 am. Other areas of Epcot open earlier but keep in mind that World Showcase opens later.
Be prepared for a lot of walking! The park is 300 acres so make sure to wear comfortable shoes when you visit Epcot.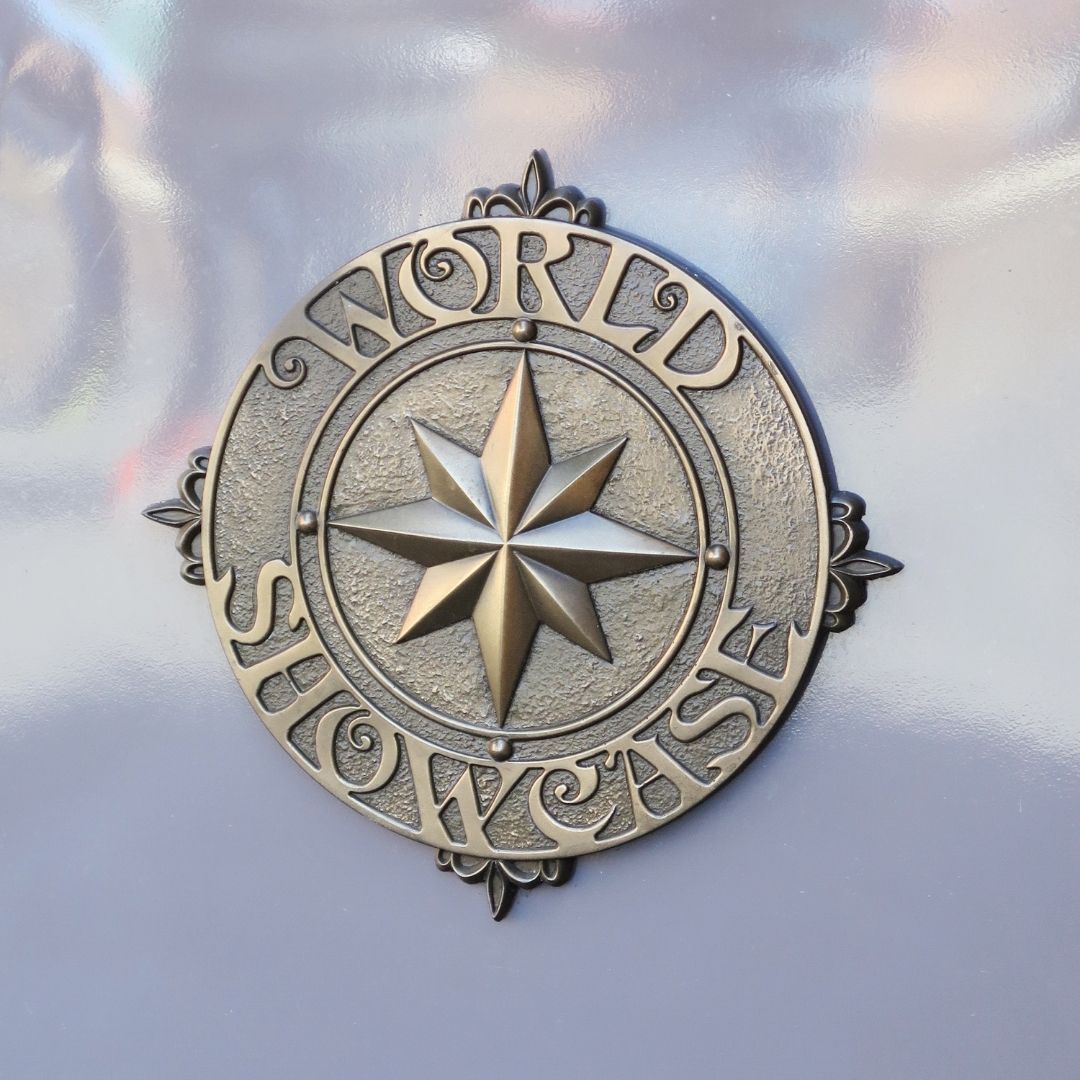 Explore off the beaten path in the World Showcase. There is so much to see and do that many of the smaller details and galleries are completely skipped over. These are some of the true treasures and experiences at World Showcase. The main entrance at the front of the park has some great photo opportunities!
Epcot is a unique experience compared to the other Walt Disney World theme parks. Magic Kingdom, Hollywood Studios and Animal Kingdom are all awesome Disney parks but EPCOT is such a great place too! Where else can you experience 11 countries in one day?
Make sure to pack your comfy shoes and appetite for your day at the World Showcase. It's an experience that you will never forget. Have the best time, EPCOT is definitely a personal favorite of mine!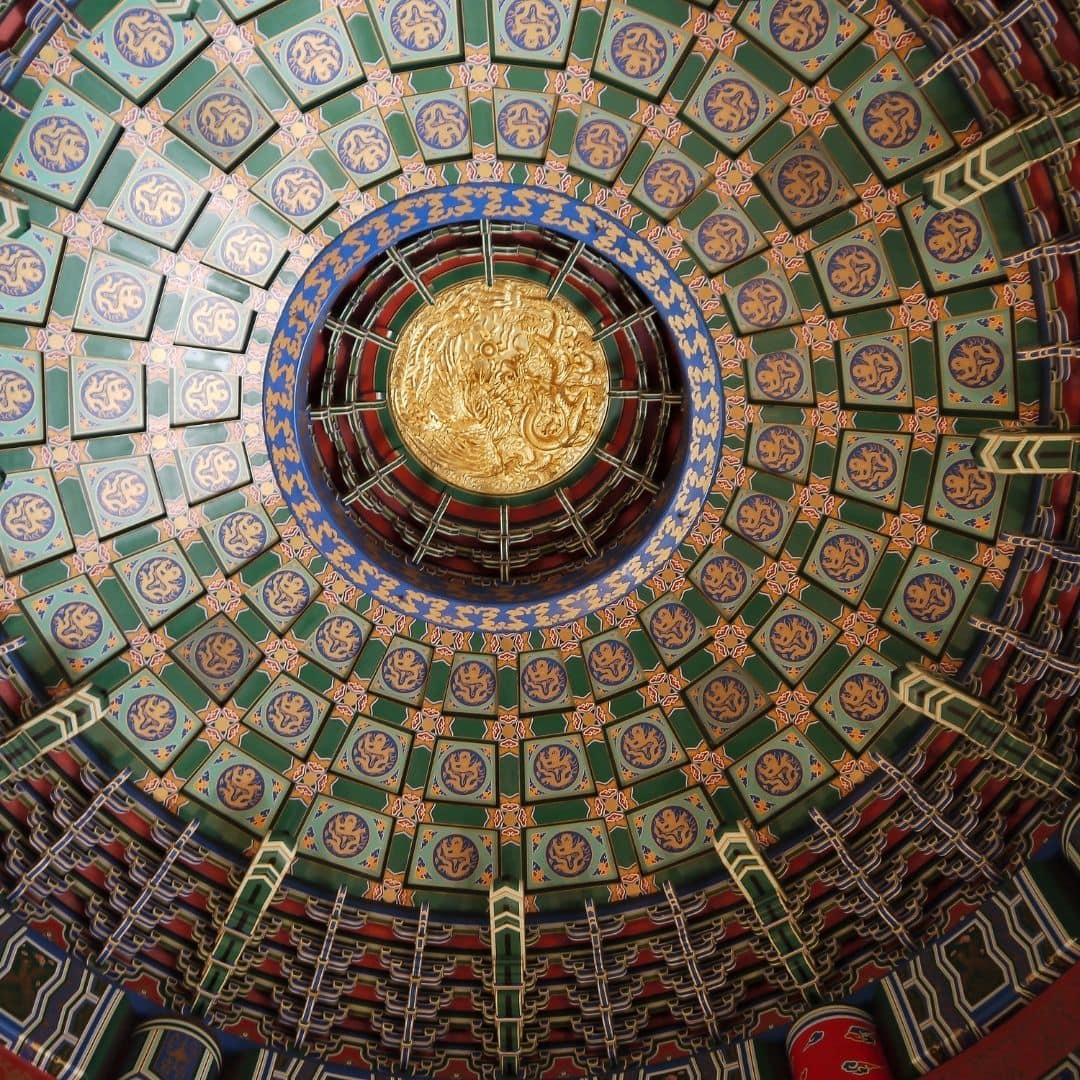 Pin it for later!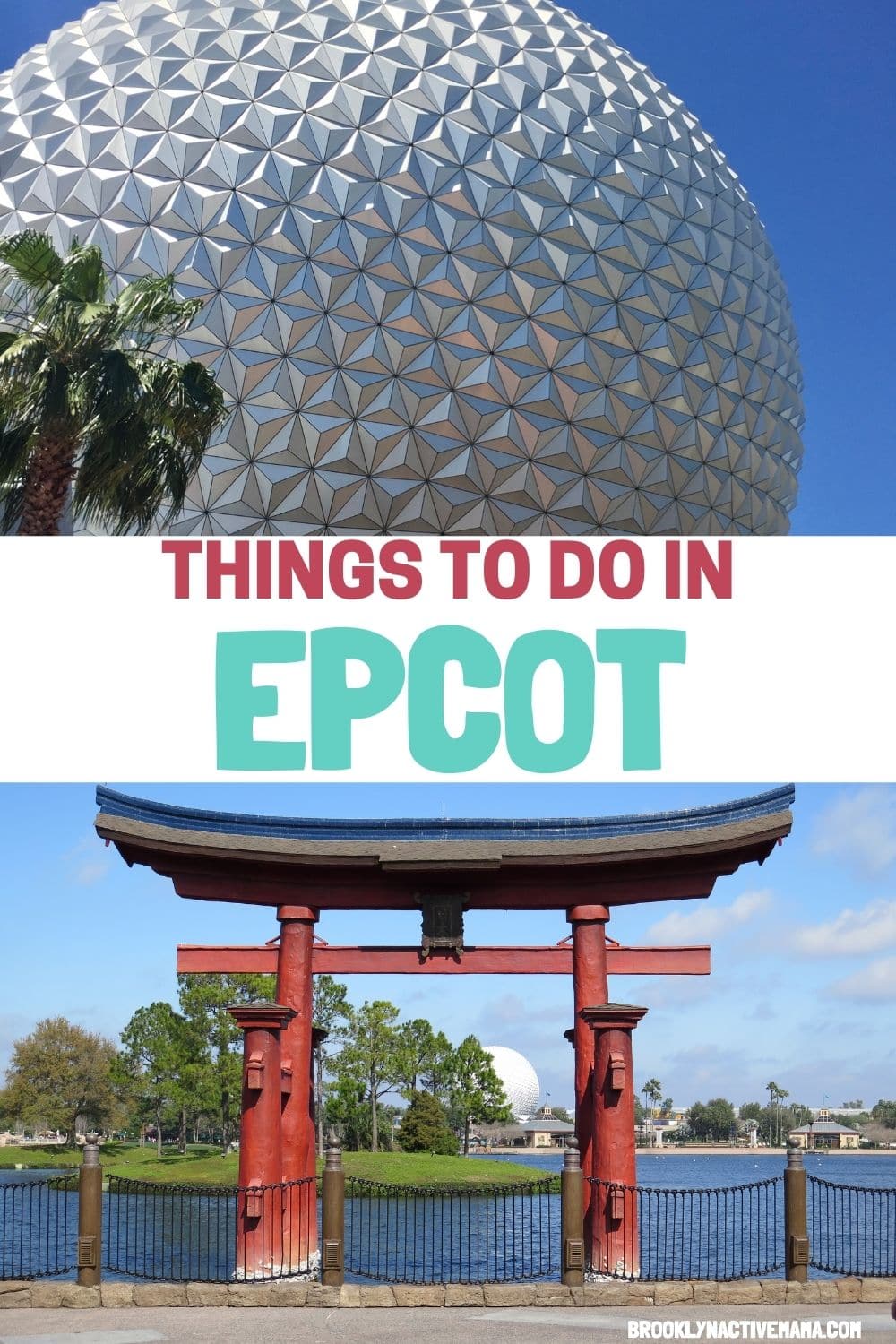 If you enjoyed this recipe be sure to check out my Instagram Page for the latest posts!
Before you go, check out these great posts!
Budget Friendly Kid Snacks to Buy at Walt Disney World
5 Cheap Disney World Secrets + FREE Disney Budget Planner
Unexpected Ways to Celebrate the Holidays at Walt Disney World
Must-Have Summer Items to Stay Comfortable in Disney World
Disney Character Word Scramble Activity Pages – Free Printable
Hi! I'm Nellie. I am a busy mama of three, wife to my high school sweetheart who loves to cook, workout and stay organized! I love to share helpful printables, the best recipes and fitness tips for the modern mom. I strongly believe that every mom can feed their family well, take proper care of themselves and have fun along the way! Read my story.
Get comfortable and be sure to come hang out with me on social. Don't grab your free fitness journal before you go!