Sharing some amazing Maya Angelou quotes, in a tribute to this amazing writer, poet and woman. Save these quotes for later!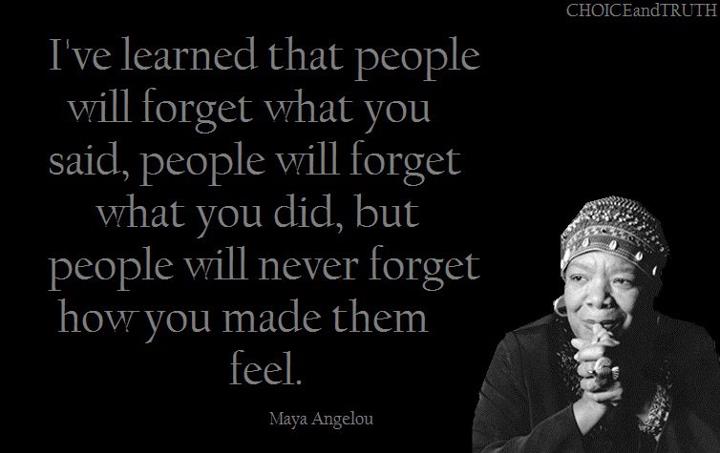 Sometimes there are people who are famous for their good souls. People who you feel like you know personally, people that touch your spirit and make you feel comfortable in their presence even if it is through a television.
Then they leave us on earth and we don't know how to mourn because even though we haven't met them we don't know how to let go, because they are so much apart of your life, your upbringing, your fabric.
Maya Angelou was a special spirit. One of those people that could see things how they were and convey them to us in amazing poetry and books. Wisdom poured out of her constantly like a never ending river and we were lucky enough to dip a toe in her wonderful teachings. Maya Angelou's words raised me and brought me joy and clarity. My mom made me memorize I Know Why The Caged Bird Sings and I still remember the power and beauty of that amazing poem.
A little known fact about me is that I was really into poetry in high school. I was president of the poetry club and we put on reading for other schools and our classmates regularly. Along with many other amazing poets I read & memorized a lot of her poems, but the one that stuck with me, the one that never left my soul was Phenomenal Woman.
Pretty women wonder where my secret lies.
I'm not cute or built to suit a fashion model's size
But when I start to tell them,
They think I'm telling lies.
I say,
It's in the reach of my arms
The span of my hips,
The stride of my step,
The curl of my lips.
I'm a woman
Phenomenally.
Phenomenal woman,
That's me.

I walk into a room
Just as cool as you please,
And to a man,
The fellows stand or
Fall down on their knees.
Then they swarm around me,
A hive of honey bees.
I say,
It's the fire in my eyes,
And the flash of my teeth,
The swing in my waist,
And the joy in my feet.
I'm a woman
Phenomenally.
Phenomenal woman,
That's me.

Men themselves have wondered
What they see in me.
They try so much
But they can't touch
My inner mystery.
When I try to show them
They say they still can't see.
I say,
It's in the arch of my back,
The sun of my smile,
The ride of my breasts,
The grace of my style.
I'm a woman

Phenomenally.
Phenomenal woman,
That's me.

Now you understand
Just why my head's not bowed.
I don't shout or jump about
Or have to talk real loud.
When you see me passing
It ought to make you proud.
I say,
It's in the click of my heels,
The bend of my hair,
the palm of my hand,
The need of my care,
'Cause I'm a woman
Phenomenally.
Phenomenal woman,
That's me.

Maya Angelou
Maya Angelou was a phenomenal woman. I could never describe all of her amazing in words. You will be missed!
The Profound Impact of Dr. Maya Angelou
Dr. Maya Angelou, born Marguerite Annie Johnson in 1928, was a monumental figure in the 20th century whose influence spans multiple generations and crosses global borders. Known for her work as a poet, memoirist, civil rights activist, and much more, Angelou left an indelible mark on the world through her words and actions. She is perhaps most famous for her series of seven autobiographies, beginning with "I Know Why the Caged Bird Sings," which made history as the first nonfiction bestseller by an African American woman. But her impact goes far beyond the literary realm.
Trailblazer for Social Justice
Angelou's contributions to the Civil Rights Movement were manifold. Working alongside figures like Dr. Martin Luther King Jr. and Malcolm X, she used her voice to advocate for equality, justice, and human rights. Through her various roles, including her stint as the Northern Coordinator for the Southern Christian Leadership Conference, she was at the forefront of change, pushing America to reconsider its stance on racial and gender equality.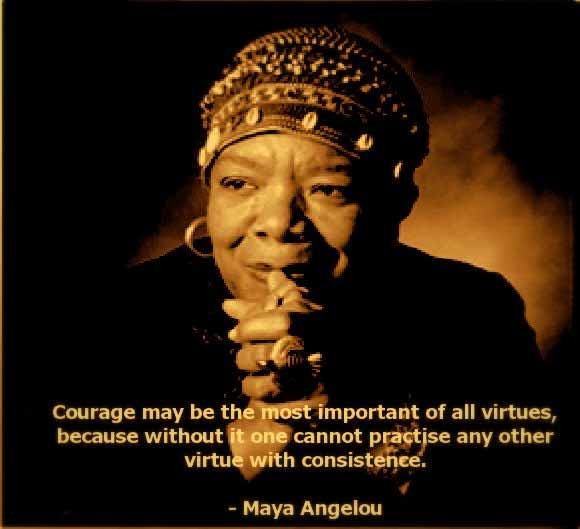 Breaking Cultural and Gender Barriers
Angelou also made an immense cultural contribution through her involvement in the arts. She was a dancer, a singer, an actress, and a playwright. Her diversified talent shattered the glass ceilings that often restrict women, particularly women of color. She was not only a symbol of perseverance and strength but also a testament to the boundless potential of human creativity and resilience.
An Inspirational Educator
Although she never went to college, Angelou received over 50 honorary degrees and was a Reynolds Professor of American Studies at Wake Forest University. She was a mentor to Oprah Winfrey and an inspiration to countless others who saw in her a role model for what one could achieve despite societal barriers. Her teachings weren't confined to the academic setting; she educated the world about the black experience in America through her works and public speeches.
Literary Genius and Voice for the Marginalized
Angelou's autobiographies and poems serve as a powerful voice for those often marginalized by society. She dealt candidly with themes like sexual abuse, racism, and womanhood in a manner that made these topics approachable and open for public discourse. Her work remains a cornerstone in the modern literary canon and is studied worldwide for its narrative technique and the profundity of its social and cultural commentaries.
A Legacy That Lives On
Perhaps the most telling impact of Dr. Maya Angelou is the way her words continue to resonate today. Whether in inspirational quotes or the deeper themes explored in her longer works, Angelou's wisdom, wit, and insights into the human experience remain as relevant today as they were when she first shared them. In 2011, she was awarded the Presidential Medal of Freedom by President Barack Obama, a small token of appreciation for a life extraordinarily lived.
Uniting Humanity Through Words
Above all, Angelou had the remarkable ability to connect diverse audiences through her storytelling and eloquence. The work of Maya Angelou wasn't just about representing the struggles of African Americans or women, but about illuminating the shared human experiences that unite us all. She presented these universal truths with such mastery and grace that they became not just African American truths or female truths but human truths.
The impact of Dr. Maya Angelou is immeasurable, as she transformed both the cultural and social fabric of the time she lived in, and her work continues to do so today. She once said, "People will forget what you said, people will forget what you did, but people will never forget how you made them feel." It's a statement that encapsulates the essence of her life's work—making people feel seen, heard, and above all, understood.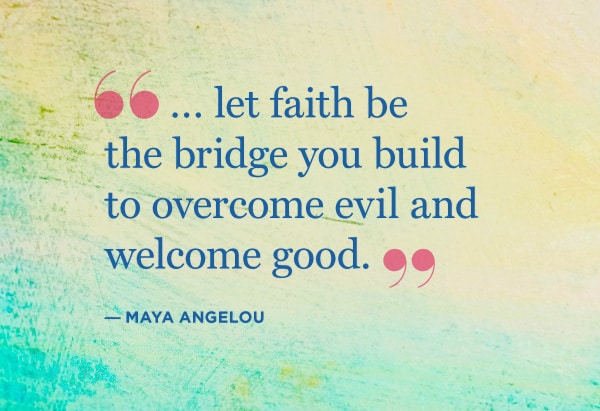 Before you go check out these posts:
Hi! I'm Nellie. I am a busy mama of three, wife to my high school sweetheart who loves to cook, workout and stay organized! I love to share helpful printables, the best recipes and fitness tips for the modern mom. I strongly believe that every mom can feed their family well, take proper care of themselves and have fun along the way! Read my story.
Get comfortable and be sure to come hang out with me on social. Don't grab your free fitness journal before you go!