There is nothing like celebrating Halloween at Walt Disney World. Honestly, ALL of the major holidays are pretty fun at Disney! Mickey's Not So Scary Halloween Party has always been on my bucket list and I was able to attend and bring back all of the insider information just for you! There are a lot of things I did right, and some things I would have done differently and I'm sharing all of it today!
"Don your favorite costume to trick-or-treat at this Halloween-themed event – Opens a dialog at Magic Kingdom park with frightfully delightful treats, grim grinning ghosts, eerie entertainment and Disney Characters that go bump in the night."
It's ALL about the costumes!
The Not So Scary Halloween Party is such a fantastic time to dress up as your favorite pirate, princess and everything in between. I saw some incredible costumes all evening long! Although you can allow you imagination to run wild, you should pay specific attention to the costume rules!
Disney reserves the right to deny admission to or remove any person wearing attire that is considered inappropriate or could detract from the experience of other Guests.
All Guests may dress as their favorite character, but may not pose for pictures or sign autographs for other Guests.
Costumes must be family-friendly and may not be obstructive, offensive, objectionable or violent.
Costumes may not contain any weapons that resemble or could easily be mistaken for an actual weapon.
Costumes may not contain sharp objects, pointed objects or materials that may accidentally strike another Guest.
Guests who do not adhere to these guidelines may be refused entry into, and/or removed from, the park unless his or her costume can be modified to meet the above standards.
For more information on the costume policies be sure to check out the Mickey's Not So Scary Party Website!
Magic Kingdom Halloween Decor
Halloween Decor at Walt Disney World is unmatched. From the ghost outline on the ground and the hazy smoke effects outside of the park to the gorgeous Mickey pumpkins everywhere–you are immersed in a world of Halloween fun! What makes the Not So Scary Party decorations is the detail. The park is simply transformed into a beautiful fall/Halloween theme that is just perfect!
Special Spooky Desserts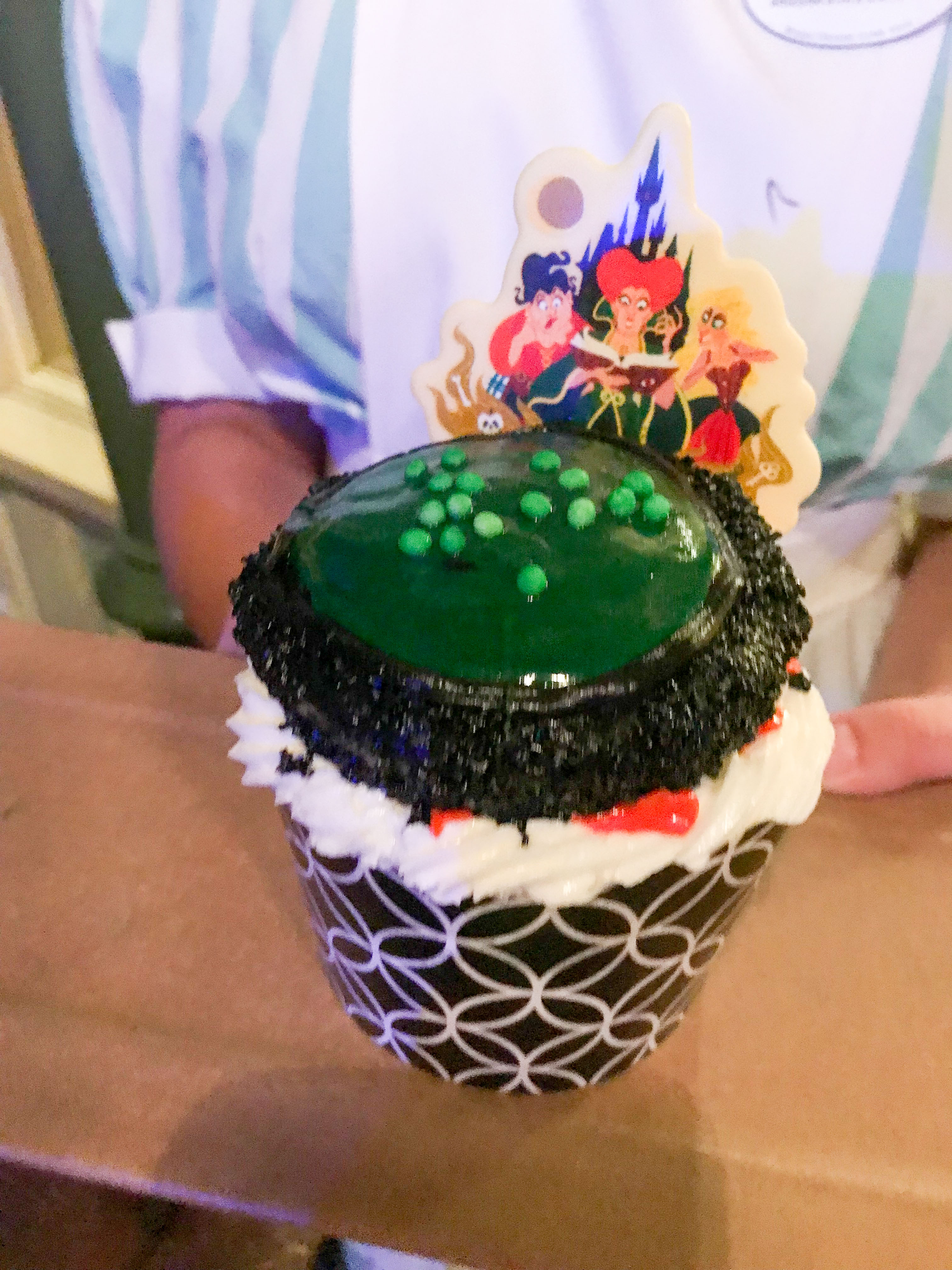 While you are in the park you can visit main street for some of the most awesome Halloween treats that can only be found during the Not So Scary Halloween Party! There are so many to list but be sure to check the bakery for fun goodies!
Trick Or Treating at the Not So Scary Halloween Party
A super awesome perk of the Halloween Party is that you get unlimited candy! One of the coolest parts about the entire experience is that you can bring your trick or treat bag (if you don't it's okay, one is provided for you) and the cast members are at many spots throughout the park handing out handfuls of candy!
They are SUPER generous, so you potentially can leave the park with a ton of candy (if you are into that–of course). If you have a child with an allergy, don't worry, there is an allergy friendly bag and a separate bin for allergy friendly items.
Special Halloween Themed Fireworks Show
The fireworks at Magic Kingdom is just incredible in every single way. Every time I'm there I never miss it because I get to relive the feeling of my husband proposing to me on that very main street just 14 short years ago. Disney's Not So Spooky Spectacular was truly one of the most awesome fireworks shows I've ever seen. The best thing about it is that you are watching a full cartoon movie while being razzled and dazzled by the actual fireworks.
Boo To You Halloween Parade
The Boo To You Halloween Parade is worth waiting for. Not only is it themed specially for Halloween, it includes all of your favorite evil villains! Everyone from the Evil Queen to Maleficient makes an appearance! The parade is 20 minutes long and worth camping out for!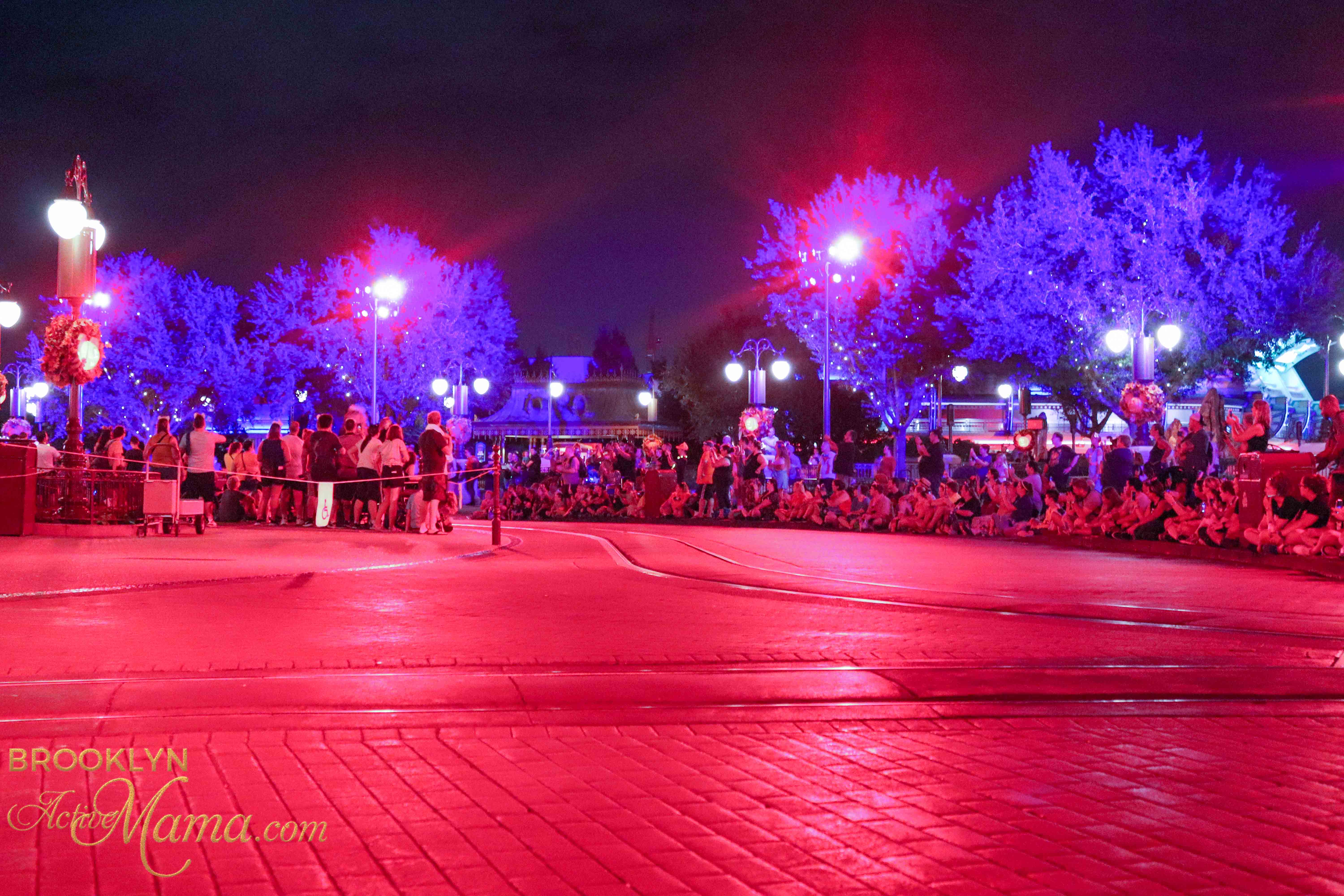 Pro tip: Get there early. Since it's such a special and amazing parade exclusive to the Not So Scary Halloween Party, it is recommended that you secure your spot EARLY. For an even MORE fun experience make sure you secure a spot near the castle to watch the Hocus Pocus Villain Spelltacular that has it's last showing RIGHT before the Boo To You Parade.
We secured a spot 45 minutes before with snacks and water. The time went by quickly and we were even able to see the headless horseman ride in to start the parade!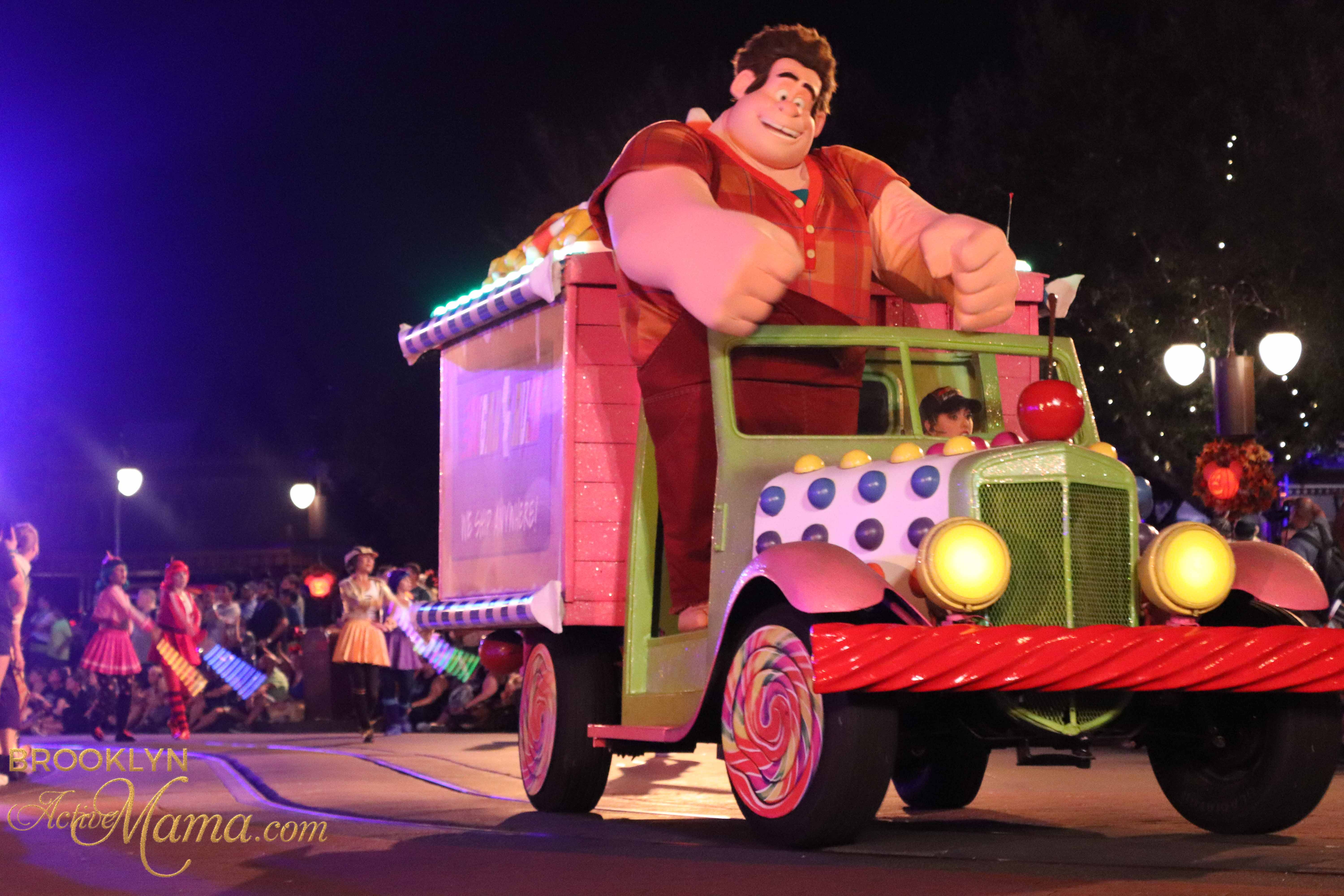 Rides During the Not So Scary Halloween Party
There aren't any special rides, but because Disney only sells a certain amount of tickets to the event you don't have to worry about getting fastpasses to your favorites! We were able to ride Space Mountain, Snow White and more with little wait time.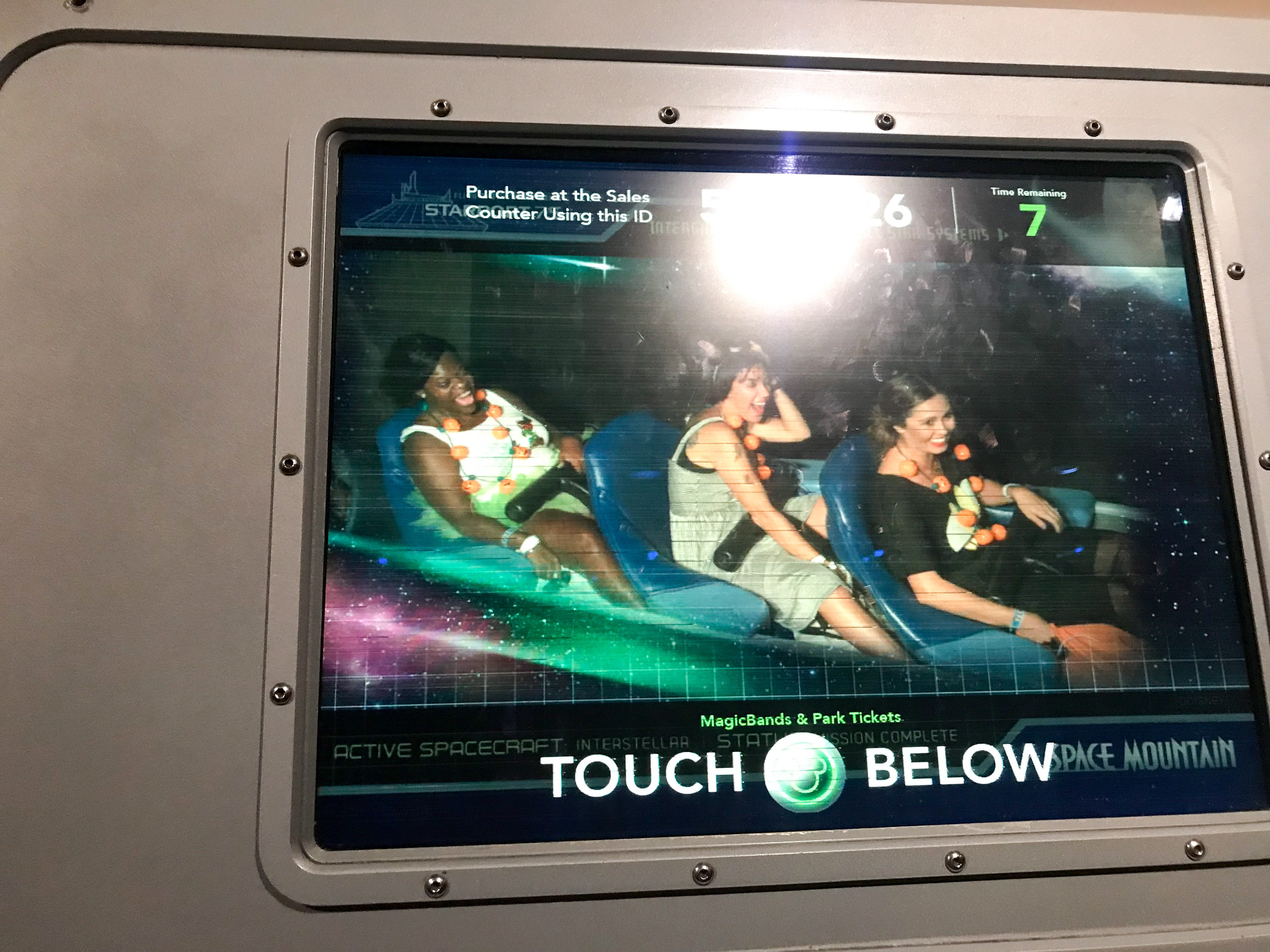 Does The Party Come with my Parks ticket?
No. You have to get a separate ticket for this special event. Tickets start from $74.00 for ages 3-9 years old and $79.00 for ages 10 and up. Ticket prices vary depending on the date you want to attend.
How Long Is The Not So Scary Halloween Party?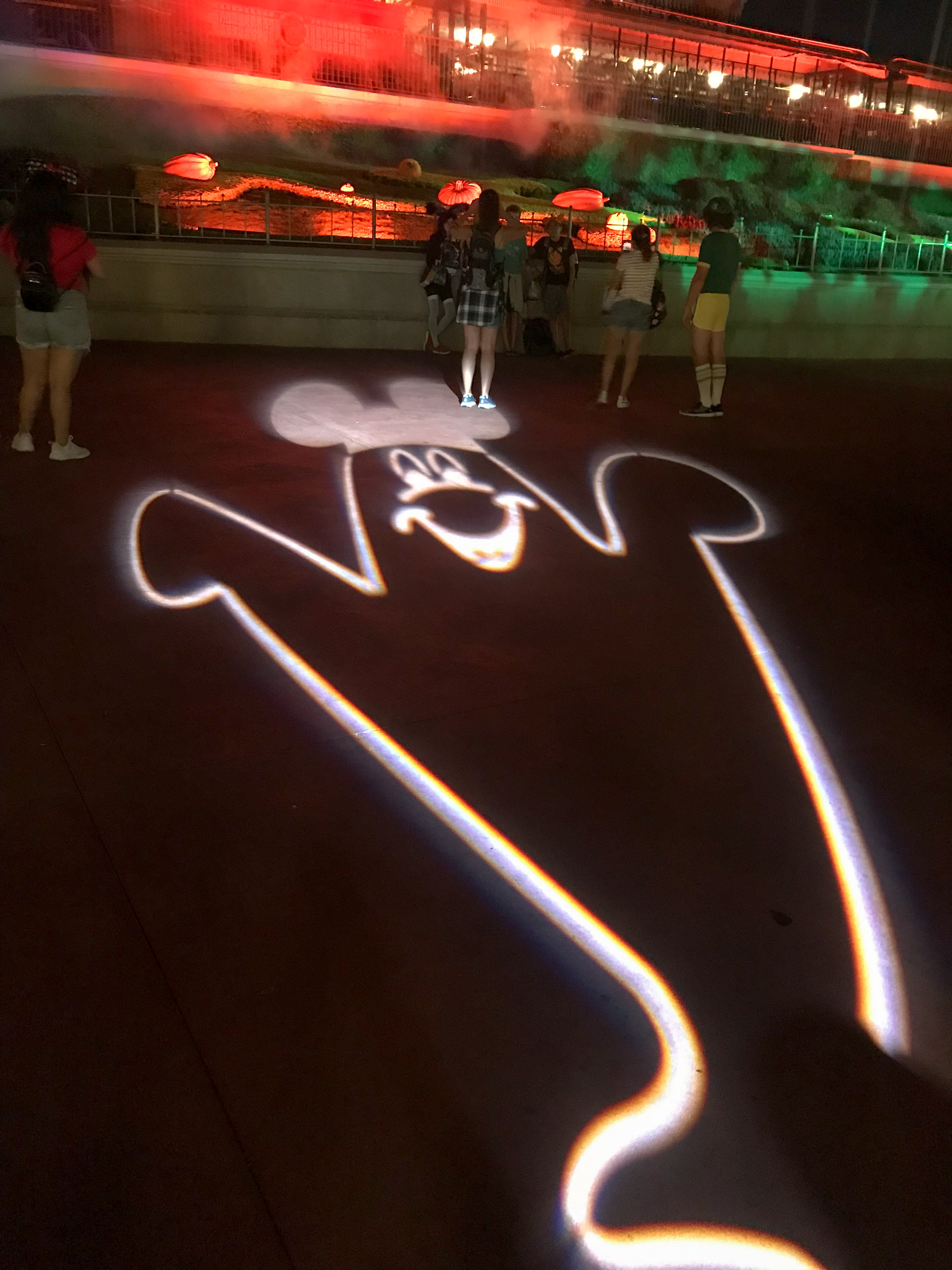 The special thrilling event runs from 7pm to midnight in Magic Kingdom. This includes park admission, rides, trick or treating and all of the shows including the parade, shows and fireworks spectacular.
Disclosure: I was provided a ticket for promotional purposes as a part of a mastermind trip with Permission To Hustle. All opinions are my own.
Have you ever been to Mickey's Not So Scary Halloween Party? What tips would you add?
Looking for some more tips for Walt Disney World? Check out the links below!
Star Wars Characters in Disney World: Where Are They?
How to Prepare for Your First Disney Trip
New Character Meet and Greets in Walt Disney World
Must-Have Summer Items to Stay Comfortable in Disney World
5 New Magical Additions Coming To Disney World
Hi! I'm Nellie. I am a busy mama of three, wife to my high school sweetheart who loves to cook, workout and stay organized! I love to share helpful printables, the best recipes and fitness tips for the modern mom. I strongly believe that every mom can feed their family well, take proper care of themselves and have fun along the way! Read my story.
Get comfortable and be sure to come hang out with me on social. Don't grab your free fitness journal before you go!