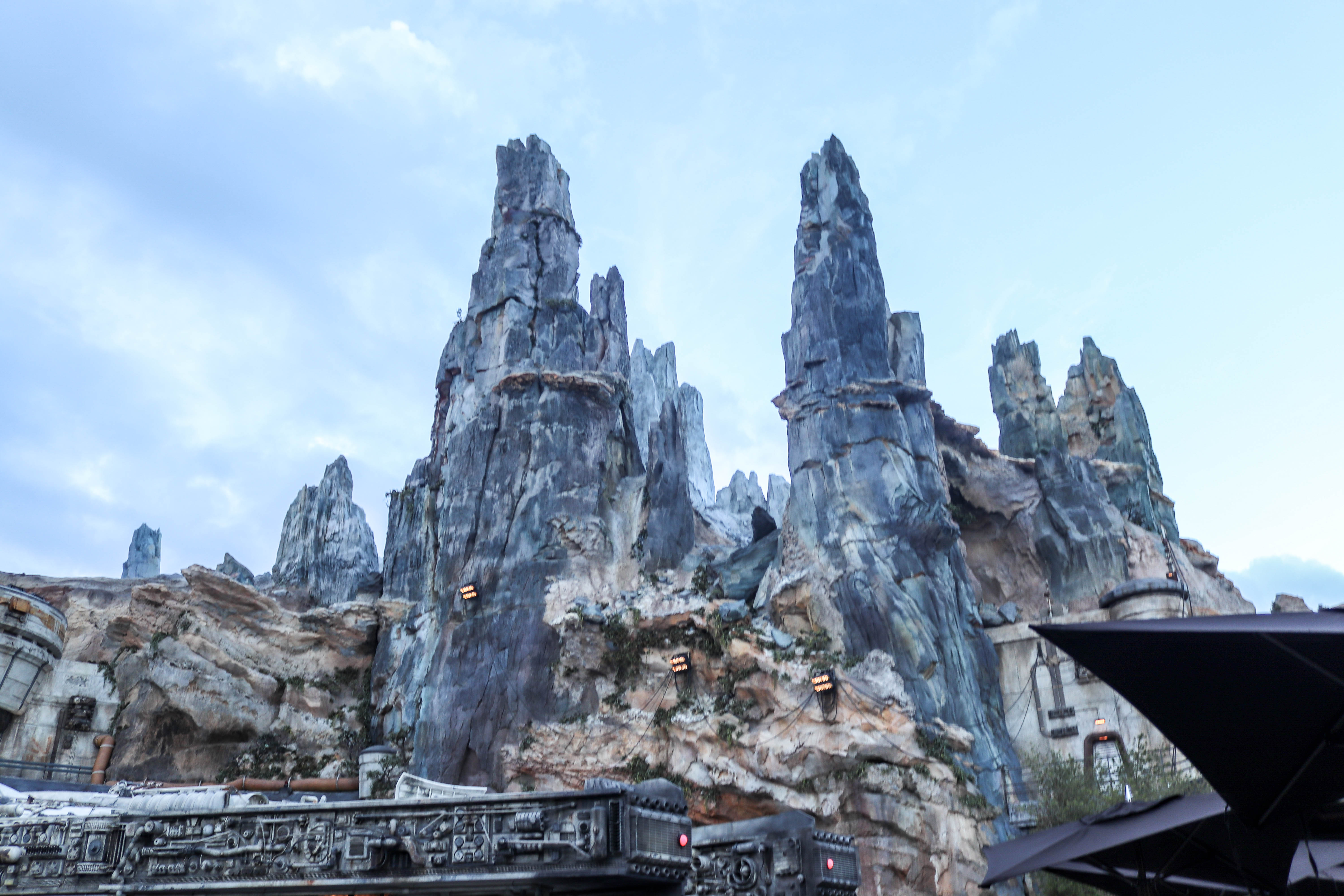 "Disney World has always been the center of innovation. They come up with new ways to take our breath way every single year. Last year, we were able to explore the awesome Toy Story Land and Pandora: Flight of the Passage. A few weeks ago I shared some of the incredible new additions coming that were revealed during D23. This time I was there for the opening week of Star Wars Galaxy's Edge in Disney World. It didn't disappoint!
Being a casual Star Wars fan, I know that I confuse some things and I don't always get all the references but I appreciate the movie franchise for their loyal fans ESPECIALLY after running the Star Wars 10k in Walt Disney World a few months ago!
Today I'm sharing all of my favorite sights and sounds from Galaxy's Edge!
Stepping into their own Star Wars adventures, guests will become part of the action as it unfolds around them, and their interactions with the Play Disney Parks mobile app will deepen their engagement with the land. They may choose to aid a smuggler, join the Resistance or pledge their loyalty to the First Order. This depth of storytelling is part of the total immersion that distinguishes the 14-acre Star Wars: Galaxy's Edge from any other themed land in Disney history.

The Food
You guys knew I would start with the food didn't you? We had to check out Galaxy's Edge super early because Extra Magic Hours allowed the general public to experience Batuu as early as 6am!! We got there just a half an hour earlier (before dawn!) and it was the coolest experience. Since we were there so early we got to try the breakfast menu!
Breakfast Options at Ronto Roasters
There are two options for breakfast here and that is the overnight oats and the ronto wrap. I ended up going with the wrap that was SO GOOD! The Ronto breakfast wrap is composed of scrambled eggs, shredded cheese, grilled pork sausage, peppercorn sauce all enveloped in a pita wrap.
When I say this is one of the most delicious sandwiches I've had at Disney?! Omg. I wish I could have one right now! If you get there early, and this sounds like your kind of meal, get it, you will NOT regret it!!
Try the Blue Milk and Green Milk
So I was a bit hesitant to try this famous blue milk and green milk but I was convinced by someone who had tried it before that it wasn't actual "milk". I gave it a whirl and it turns out it's not milk at all, it can a sweet icee/slushy type of taste. It is the perfect treat for summer days in Disney!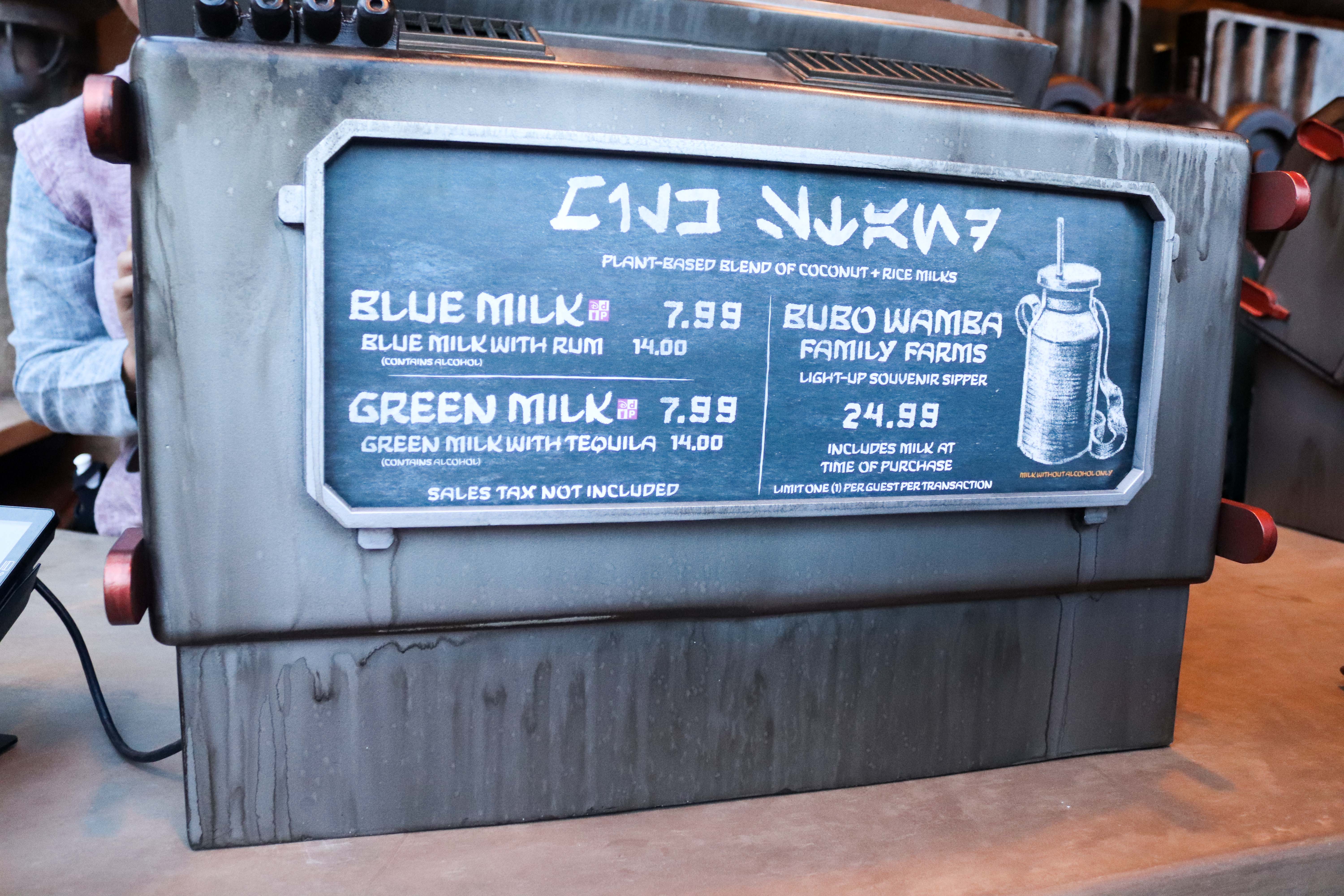 The Milk Stand offers two local favorites – Blue Milk and Green Milk. They are both blends of coconut and rice milks. Blue Milk was first seen in "Star Wars: A New Hope" when Luke Skywalker sat down for a meal. Green Milk was introduced in "Star Wars: The Last Jedi" when Luke lived on the planet Ahch-To. You can order these colorful frozen drinks in Batuu as you live your own Star Wars adventures!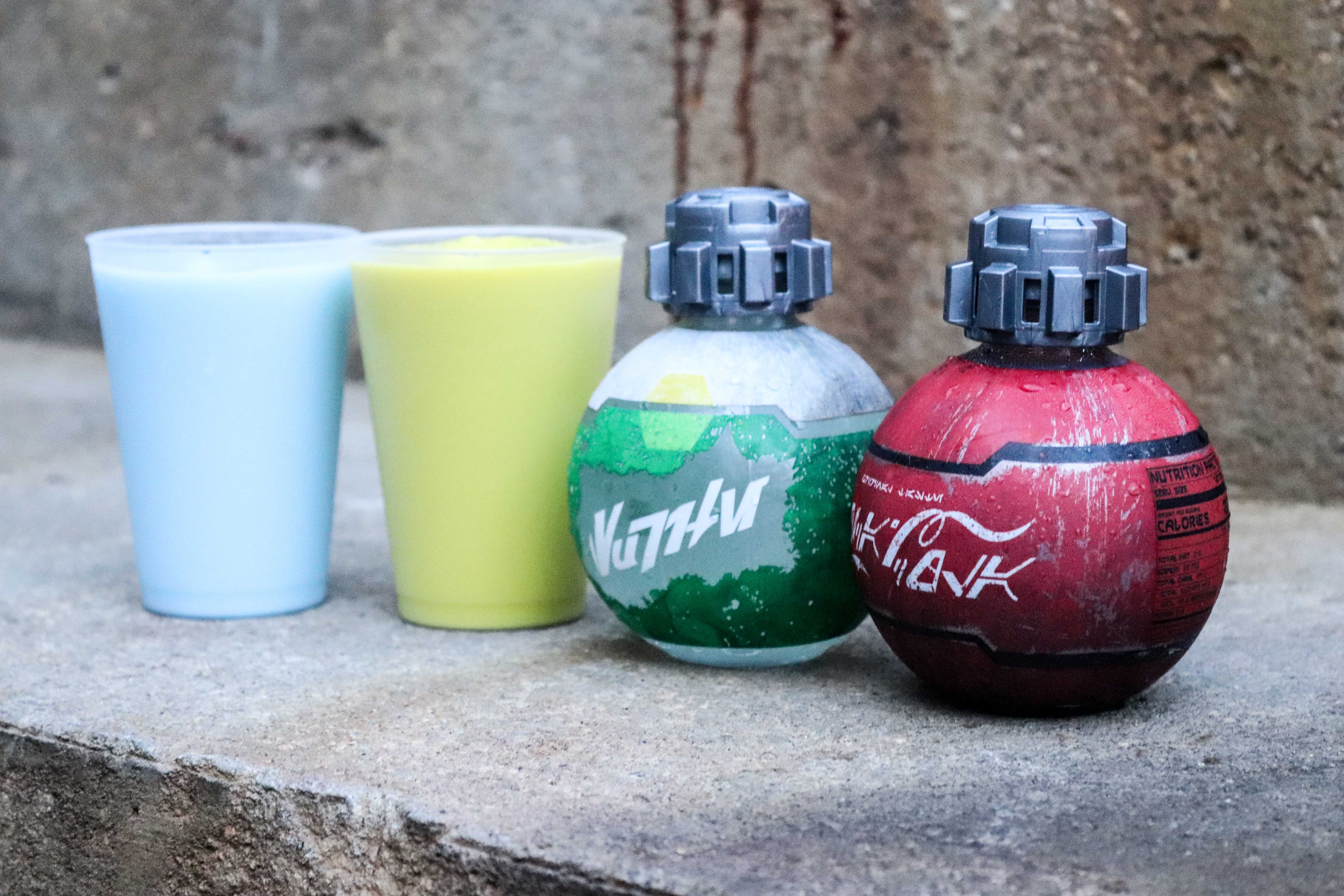 If you are into souvenirs be sure to get one of the specially made for Galaxy's Edge soda bottles! Rumor has it that TSA has been confiscating them, but I was able to bring my empty bottles home! Sweet!!
Ride The Millennium Falcon
This ride was the coolest! There is room for six (2 pilots, 2 engineers, and 2 gunners). Each person has a significant role. I was a gunner, and I think I did pretty well? I had to shoot things. I totally missed most of the time–and had a negative score, so there is that. The actual ride though is incredible, the graphics, the sounds, the lights–you feel like you truly are on a spaceship in a planet far far away.
Don't forget there are plenty of Star Wars Characters roaming the land of Batuu!
Millennium Falcon according to WDW News:
"In Millennium Falcon: Smugglers Run, guests climb into the cockpit of "the fastest hunk of junk in the galaxy" for their own Star Wars adventures. They take the controls of the Falcon in one of three unique and critical roles as the ship hurtles through space. Some will be pilots, some gunners and some engineers, creating multiple ways for guests to engage with the attraction in an experience that responds in real time to the actions they take."
The Droid Depot Deserves A Visit!
The Droid Depot is one of the coolest parts of Galaxy's Edge. You can take your little one to assemble their own droid piece by piece! We were able to see this in action while checking out some of the awesome merchandise. It is definitely a can't miss location!
"The Droid Depot invites guests to construct their own astromech droids. Patrons pick pieces off a conveyor belt to build one of two core models (R-series or BB-series) and they can customize their droids with various parts and colors. These droids interact with elements throughout the land, enhancing guests' adventures. Additional accessories can be added to further customize these new friends. In addition, the Droid Depot offers pre-built droids, droid-inspired toys and apparel, and more."
Another Galaxy's Edge ride coming in December!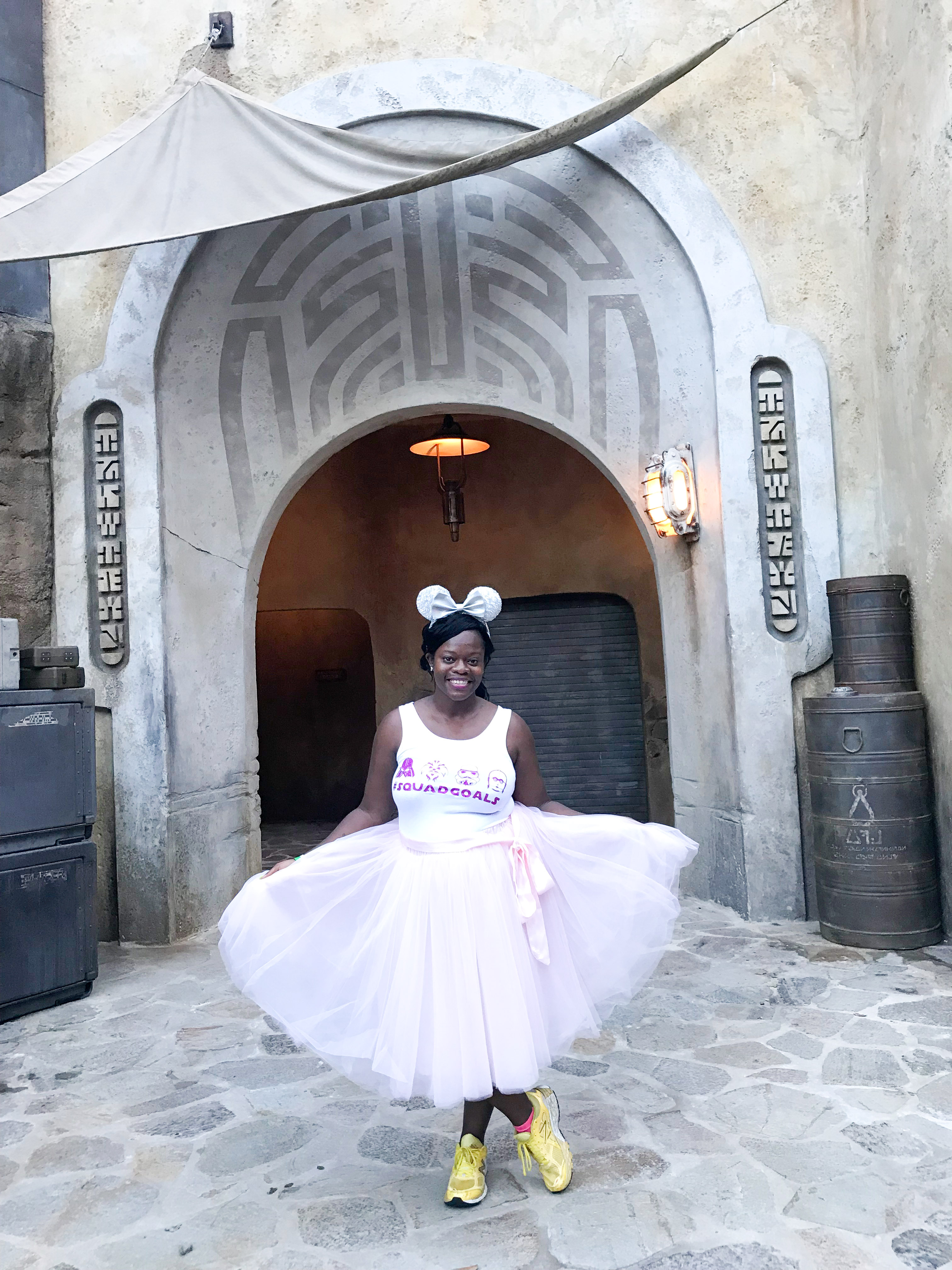 "A second attraction, opening Dec. 5, 2019, at Disney's Hollywood Studios, is Star Wars: Rise of the Resistance, one of the most ambitious, advanced and immersive experiences ever undertaken by Walt Disney Imagineering. It places guests in the middle of a climactic battle between the First Order and the Resistance, including a face off with Kylo Ren. Their journey takes them aboard a full-size transport shuttle and then into a nearby Star Destroyer on a harrowing and thrilling adventure that blurs the lines between fantasy and reality."
Check out my facebook live video from inside of Batuu!!
Would I recommend a non obsessed Star Wars fan visit Galaxy's Edge?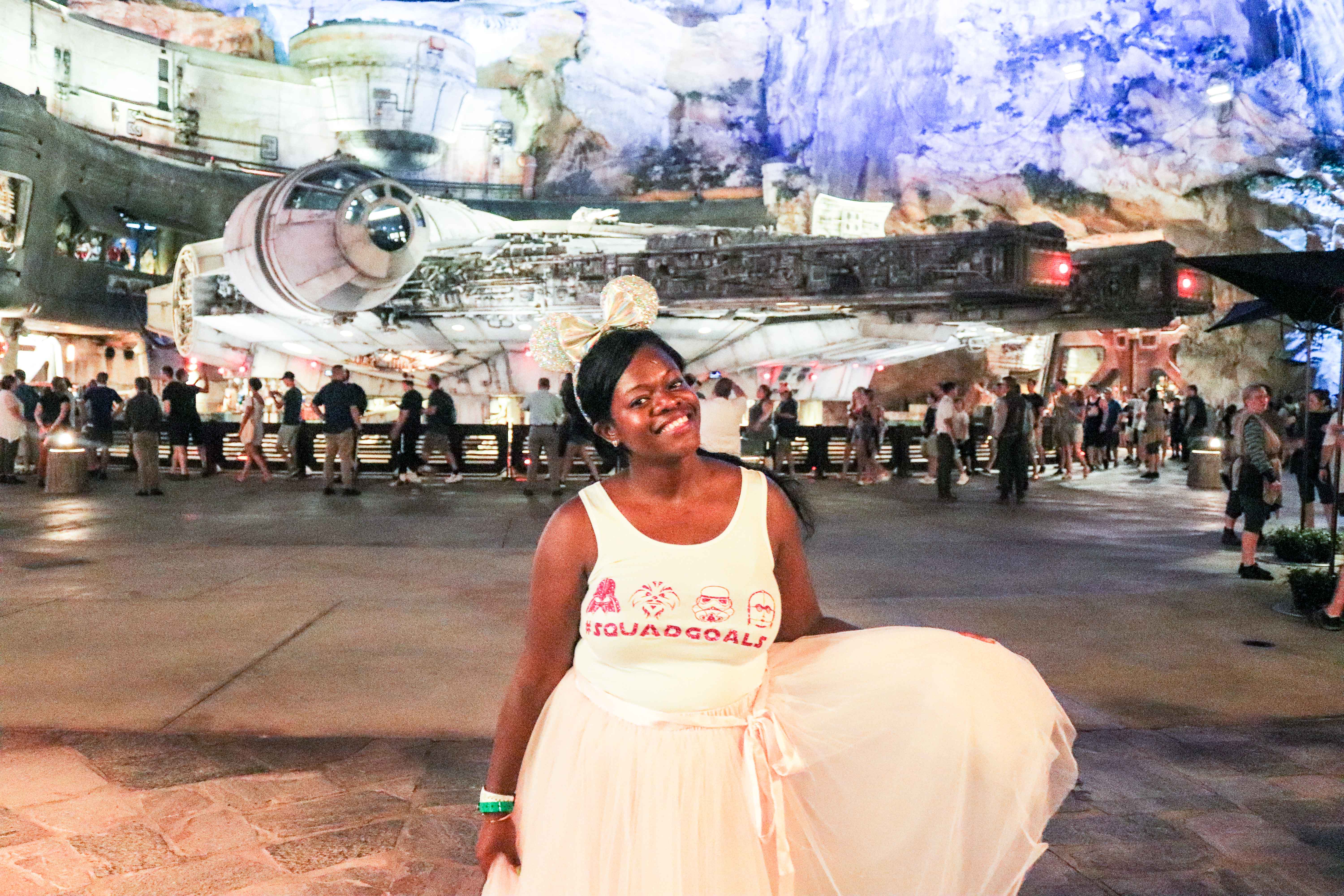 Absolutely. I'd recommend ANYONE to visit. It's a lot of fun and it feels like you have escaped Disney World and entered another planet completely. I recommend going early, taking your time, eat at all the fun places and pay special attention to the detail of Galaxy's Edge. It's totally worth it!
Do you have any plans of visiting Galaxy's Edge in Disney World?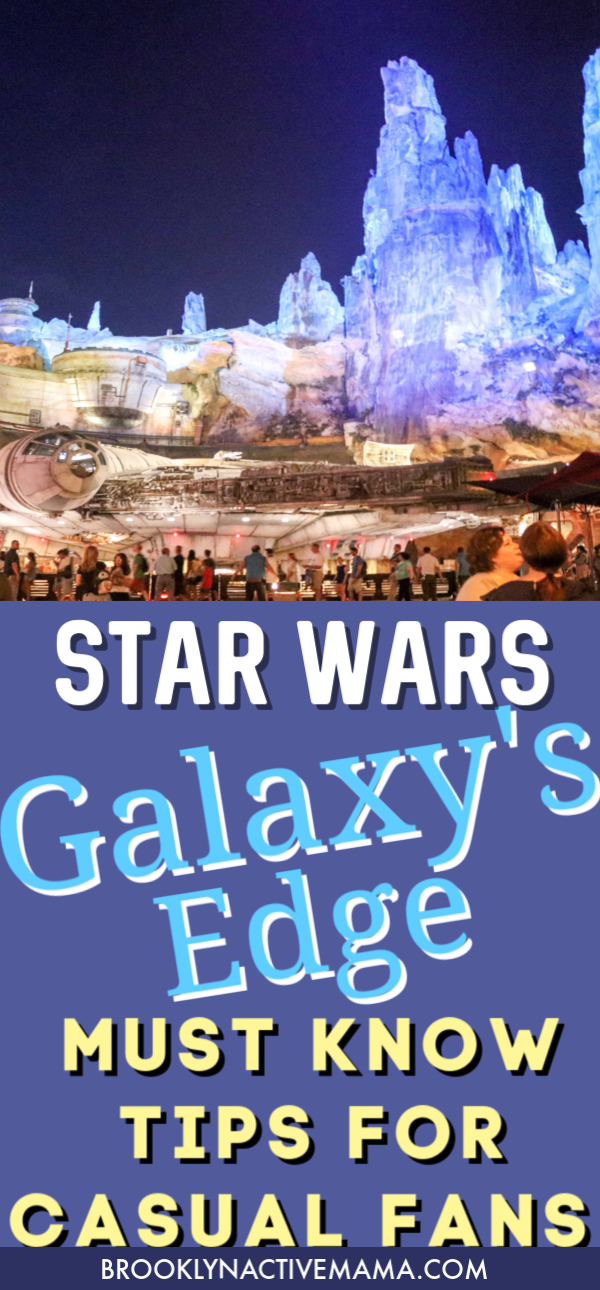 Most Popular All Time Disney World Posts
The most popular Disney Posts on Brooklyn Active Mama!
Hi! I'm Nellie. I am a busy mama of three, wife to my high school sweetheart who loves to cook, workout and stay organized! I love to share helpful printables, the best recipes and fitness tips for the modern mom. I strongly believe that every mom can feed their family well, take proper care of themselves and have fun along the way! Read my story.
Get comfortable and be sure to come hang out with me on social. Don't grab your free fitness journal before you go!