Easy treats are the name of the game in my house. We love sweets without much hassle, and these Lemon Lime bars are easy and super tasty.
Baking Something Different
I love baking, 8 years ago I started a cupcake business from my home that catered birthday parties, events, and so much more. I started baking seriously because I had a lot of time on my hands after having my 2nd son. He was a breeze and so easy to take care of, that he would simply watch while I baked.
Related: Easy Red White And Blue 4th Of July Cupcakes
Even though I was learning as I went, Pinterest had just come on the scene and there were hundreds of cupcake recipes for me to experiment with. I realized very quickly that being int he kitchen and baking was very therapeutic for me.
Related: Easy Two Ingredient Fruit Filled Popsicles
The cool thing about these lemon lime bars is that they are not cake like in texture. They are more chewy which is a nice change from the usual cake texture.
Gluten Free Lemon Lime Bars
I love these little treats because they are super simple to make and everyone will love them! They don't need any extra steps like frosting for a cake, they are simply good by themselves. The fresh flavors alone are totally worth it!
The lemon and the lime zest that is used really brings this recipe to life. One of the keys to this recipe is making sure to blend the butter until it's a good crumb. If you have ever made biscuits, or even dumplings, you know that blending the butter perfectly is so important for the right type of texture.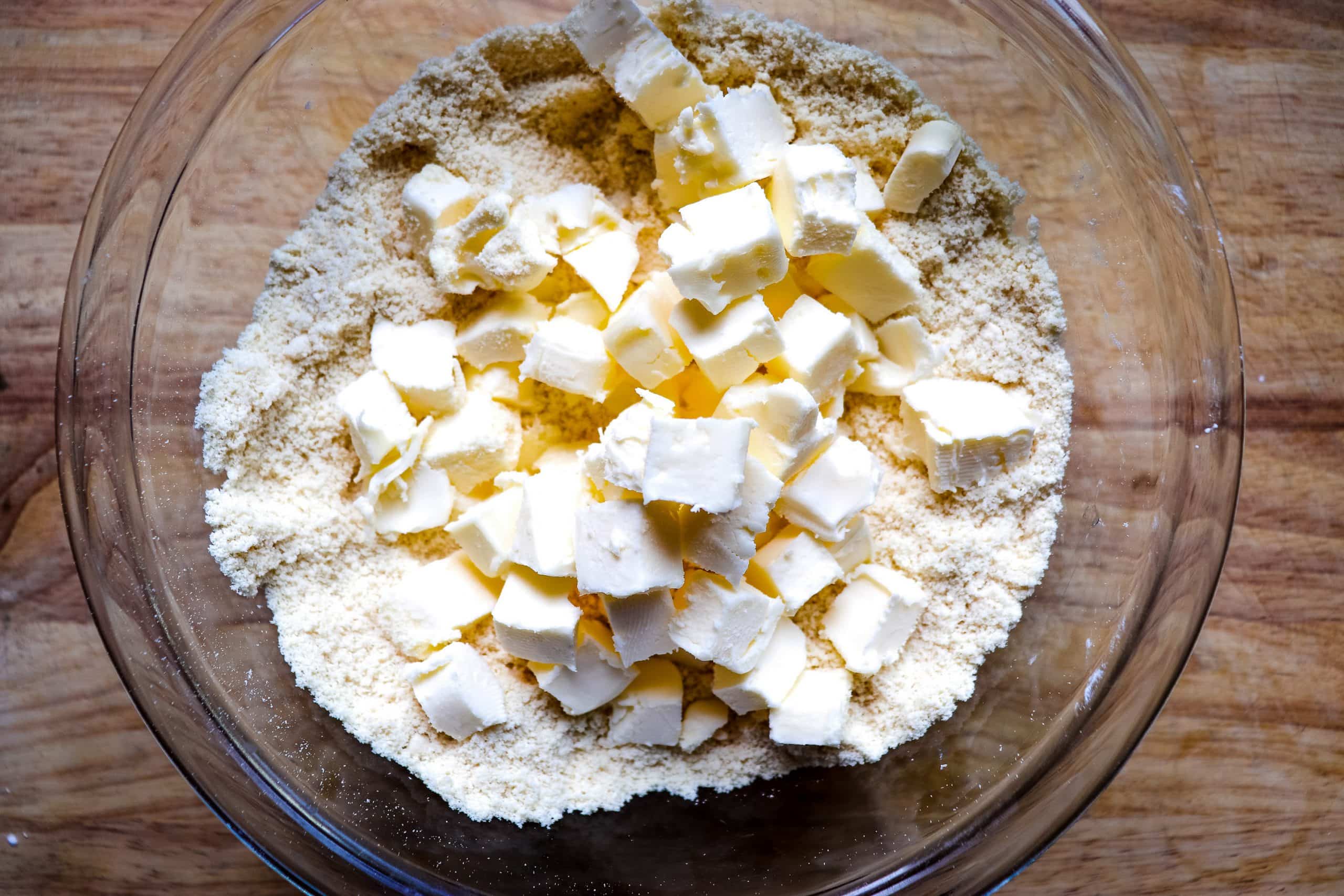 Note that the food coloring is optional, but I love it because it really makes the bars pop!
These are great for BBQs, parties, birthdays, and so much more. It's a no fuss treat that everyone will love!
Yield: 20-24 bars
Amazing and Yummy Lemon Lime Bars
These lemon lime bars are super easy and tasty! Perfect for parties, BBQs or even an at home treat!
Ingredients
• 2 cups flour + 3 tbsp
• ½ cup powdered sugar
• 2 tbsp cornstarch
• ¼ tsp salt
• ¾ cup cold butter, cut up
• 4 eggs
• 1 ½ cups white sugar
• 1/3 cup half and half
• 2 tsp lemon zest
• 1 tsp lime zest
• 1 tbsp + 1 tsp lime juice
• 1 tbsp + 1 tsp lemon juice
• 1 drop green food color *optional
• additional lemon and lime zest for topping
Instructions
Set oven to 350
Line pan with parchement paper.
Combine 2 cups flour, cup powdered sugar, cornstarch, and salt.
Cut in butter until it is a nice crumb.
Press dough firmly into parchment lined pan. Bake for 15 minutes.
Meanwhile, whisk eggs, sugar, half and half, and 3 tbsp flour.
Divide into 2 bowls.
Add 1 tsp lemon zest and lemon juice into one bowl and lime juice and food coloring into the other.
Pour lemon mixture over hot crust. Bake 10-12 minutes or until set.
Carefully pour lime mixture over lemon and bake 10-12 minutes or until set.
Cool completely on wire rack.
Use parchment paper to lift from pan. Cut into bars.
Sift powdered sugar over top
What do you love to bake the most?
Hi! I'm Nellie. I am a busy mama of three, wife to my high school sweetheart who loves to cook, workout and stay organized! I love to share helpful printables, the best recipes and fitness tips for the modern mom. I strongly believe that every mom can feed their family well, take proper care of themselves and have fun along the way! Read my story.
Get comfortable and be sure to come hang out with me on social. Don't grab your free fitness journal before you go!