Celebrate the Christmas season with this fun Christmas Activities Placemat. A free printable that you can print or even laminate to use over and over!
Let's talk about the Christmas season here for a minute. In just a few weeks, Christmas is going to be here and it's going to be fun! However, before the holiday gets here, there are some things we like to do. One of those activities is making a placemat. These kids' Christmas activities placemat is a great craft to do with your kids.
Are you on the hunt for the perfect way to elevate your Christmas celebrations and keep the little ones engaged? Look no further! The Christmas Activity Placemat for Kids is the must-have addition to your festive holiday table.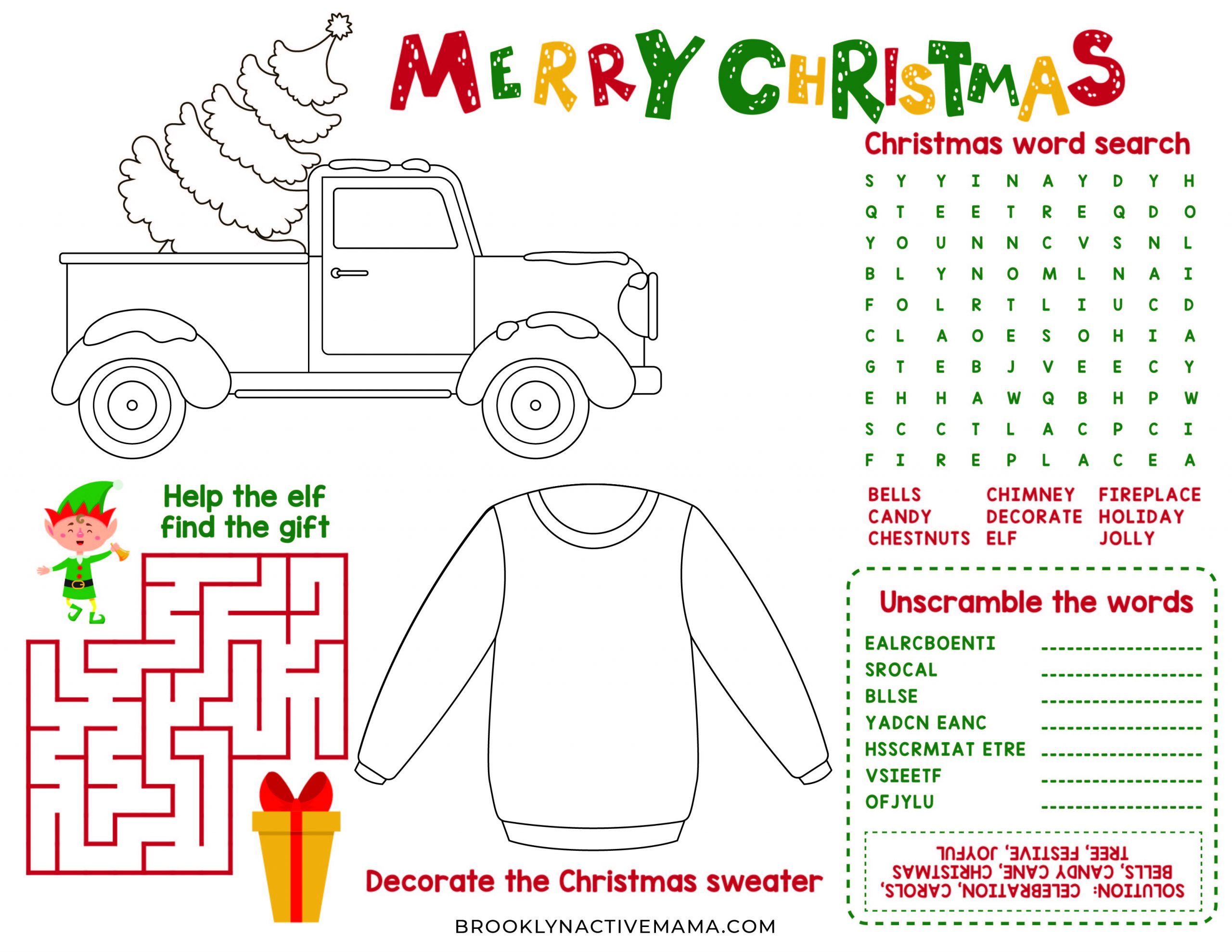 Kids' Christmas Activities Placemat
This placemat is actually a mat that is full of fun activities for everyone to do! Here is how to go about setting this placemat up as an activity to do with your family. Christmas morning is a great time, but anytime during the holiday season is fun too!
1. An Engaging Festive Start:
The anticipation of Christmas meals can be a long wait for kids. But with the activity placemat, the kids will be too engrossed in decorating their virtual Christmas sweater or guiding the elf through the maze to be restless. This means more time for you to manage those last-minute meal preparations, without a chorus of "Is it ready yet?"
2. Educational Yet Fun:
Unscrambling words and searching for themed terms in the word search are more than just fun activities. They're also opportunities for cognitive development and vocabulary enhancement. It's a win-win; kids will be learning new words and honing their problem-solving skills, all under the guise of festive fun.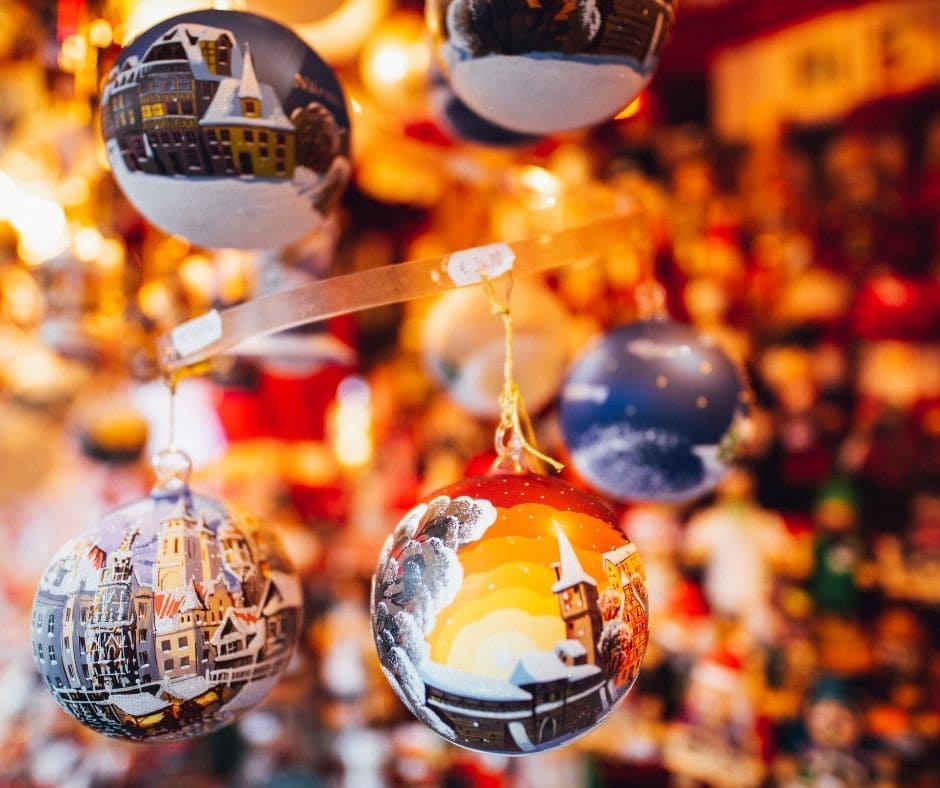 3. Boosts Creativity:
Encouraging your child to design their Christmas sweater or indulging in some coloring is a fantastic way to cultivate their creativity. It also gives them a sense of accomplishment and pride, especially if they get to show off their designs to family members.
4. Reduces Screen Time:
In an age where tablets and smartphones dominate, the placemat is a refreshing analog escape. It offers kids interactive entertainment that doesn't involve screens, helping to reduce digital fatigue and promote hands-on engagement.
5. A Keepsake Memory:
Imagine revisiting these placemats years later, reminiscing about your child's adorable sweater design or their unique coloring style. This isn't just an activity but a tangible memory you can hold on to.
6. Perfect Ice-Breaker for Kids:
If you're hosting and have children of different ages or from different families, the placemat serves as a perfect ice-breaker. Kids can compare their sweater designs, collaborate on word searches, or help each other unscramble words.
7. Eco-Friendly and Sustainable:
Being a printable, you have the choice of using recycled paper or, even better, laminating one sheet and using dry-erase markers to reuse the placemat year after year.
Get out the crayons or markers
You are going to need something to color with when it comes to these placemats. Once you get the crayons and markers out, you can start the process of doing the activity.
Start completing the activities
So, with the Kids' Christmas Activities Placemat, this can be something that you can do over time, or it can be something you do all at once.
Types of activities available
You are probably wondering what kinds of activities are on this placemat. There are a few different activities available!
One of my favorite activities is to decorate a Christmas sweater. Another is to an elf maze, unscramble the words, word search, and some additional coloring.
The best part about this placemat is that it's perfect for many different aged kids. Whether you have an older child or a younger tot that would like to participate, they can! Moms and dads can also create their own placemat for the season.
I like to laminate them if I can, which makes them last a little longer. You can decorate before the lamination or after! Plus it helps protects the placemat from any spills and/or messes.
Download your free Christmas Activities Placemat here!
Before you go check out this other fun Christmas printables!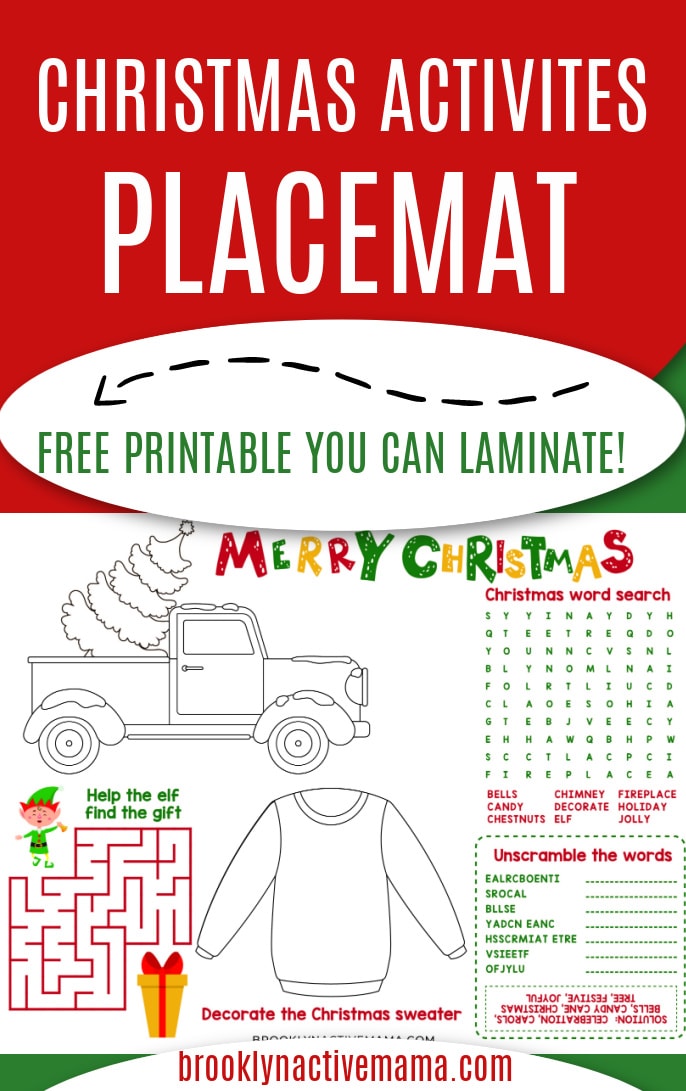 Hi! I'm Nellie. I am a busy mama of three, wife to my high school sweetheart who loves to cook, workout and stay organized! I love to share helpful printables, the best recipes and fitness tips for the modern mom. I strongly believe that every mom can feed their family well, take proper care of themselves and have fun along the way! Read my story.
Get comfortable and be sure to come hang out with me on social. Don't grab your free fitness journal before you go!