Here is a fun Christmas Tree Holiday Activity Pack that will keep the kids busy and engaged during the holiday season!
Christmas trees are the center of so many holiday games and it only seems natural that we put an activity pack together this year. Christmas Tree Games are not only ways to keep kids occupied during holiday parties, they are actually a lot of fun to do! If you are looking for something to do this holiday season, make sure you check out these games!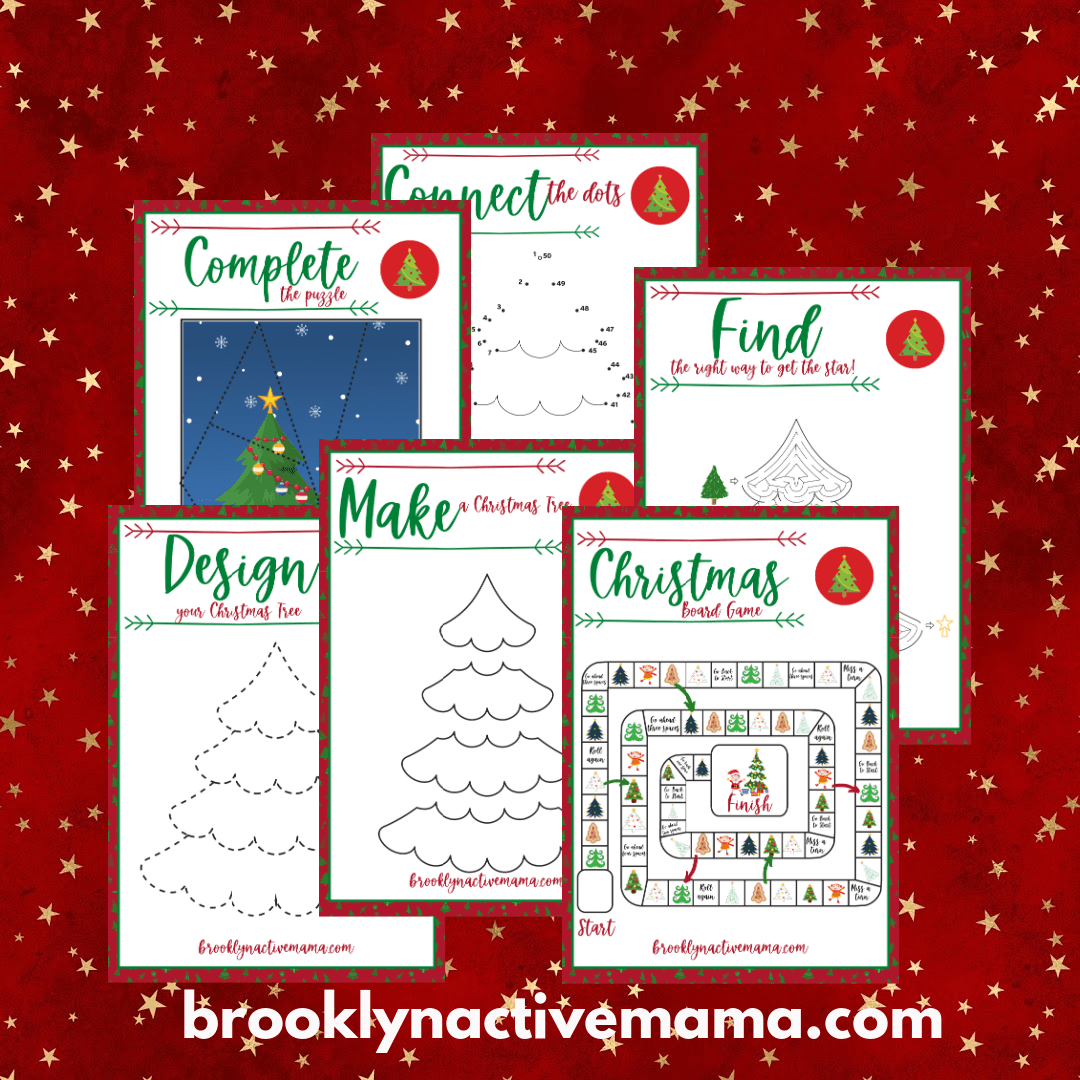 Christmas Tree Games
You may be wondering what games are included in this holiday pack. Well, there are several games that you and your loved ones can do! In this pack, you get to:
Design your own Christmas tree
Connect the dots
Find the right way to get the star
Make a Christmas tree
Complete the puzzle
Christmas board game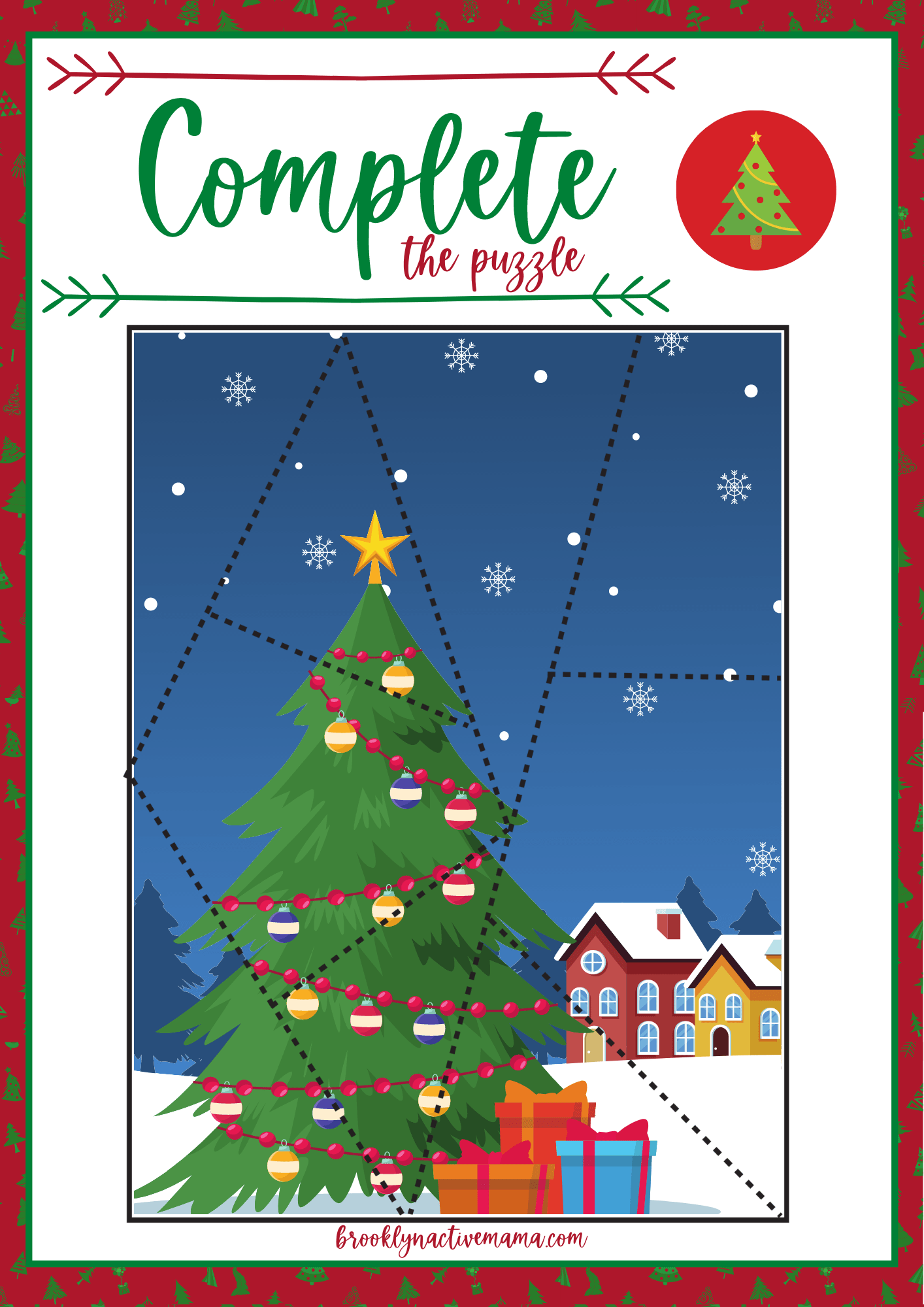 …and so much more.
Free Printable Christmas Tree Activity Pack
Embrace the festive spirit with a delightful Christmas tree activity pack that promises not just fun but also engages young minds creatively. This printable pack is designed with the essence of the holiday season in mind, offering a range of activities suitable for various age groups. Here's an overview of what's included:
Connect the Dots:

A classic activity that helps in number recognition and sequencing. As kids connect the dots, a Christmas tree takes shape, sprinkled with ornaments and surprises.
Boosts fine motor skills and hand-eye coordination.

Finish the Puzzle:

Given half or a portion of a Christmas tree image, children can complete the other half, ensuring it's symmetrical.
Encourages spatial awareness, symmetry recognition, and observational skills.

Design Your Christmas Tree:

A blank Christmas tree template allows kids to unleash their creativity. Using colors, stickers, or even glitters, they can design a tree that reflects their festive spirit.
Enhances creativity and gives a sense of accomplishment.

Christmas Board Game:

Navigate through a festive forest, aiming to be the first to reach the grand Christmas tree at the end. This game includes challenges and bonuses, like singing a carol or skipping a turn due to tangled lights.
Promotes social skills, understanding of rules, and strategic thinking when played in groups.

Create a Christmas Tree:

Different parts of a Christmas tree are scattered across the page, and kids need to cut and paste them in the correct order, creating their own 3D tree.
Boosts understanding of parts-to-whole relationships, sequencing, and fine motor skills from cutting and pasting.

Find the Way to the Star:

A maze activity where the objective is to navigate from the tree base to the shining star at the top, bypassing festive obstacles like gift boxes or candy canes.
Enhances problem-solving skills, patience, and persistence.
Benefits of the Christmas Tree Activity Pack:
Holistic Development: The diverse activities cater to various skill sets, ensuring a holistic development approach – from fine motor skills, creativity, cognitive development, to social skills.
Cost-Effective Entertainment: Being printable, it's an affordable way to keep kids entertained during the holiday season.
Festive Bonding: These activities can be a great way for families to bond, especially if parents and siblings join in the fun.
Portable: Perfect for on-the-go fun, be it during travel or at a family gathering.
Educational: Beyond just fun, the pack has an educational angle, making learning enjoyable.
Customizable: Depending on the child's age and skill level, parents can guide them to modify activities, ensuring they're appropriately challenging.
Dive into festive fun with the Christmas tree activity pack. Whether you're sipping hot cocoa on a snowy evening or awaiting Santa's arrival, this pack ensures kids have a merry and engaged Christmas season.
When it comes to holiday games, you don't have to limit yourself. Instead, you can bring all sorts of games to the table and everyone will stay busy and happy!
When Should You Play These Christmas Tree Games?
You may be wondering WHEN you can play these games. There are many times in which you can get these games out and enjoy them! Here are some ideas:
Family gatherings
Christmas parties
Work holiday parties
Kid parties
Around your own home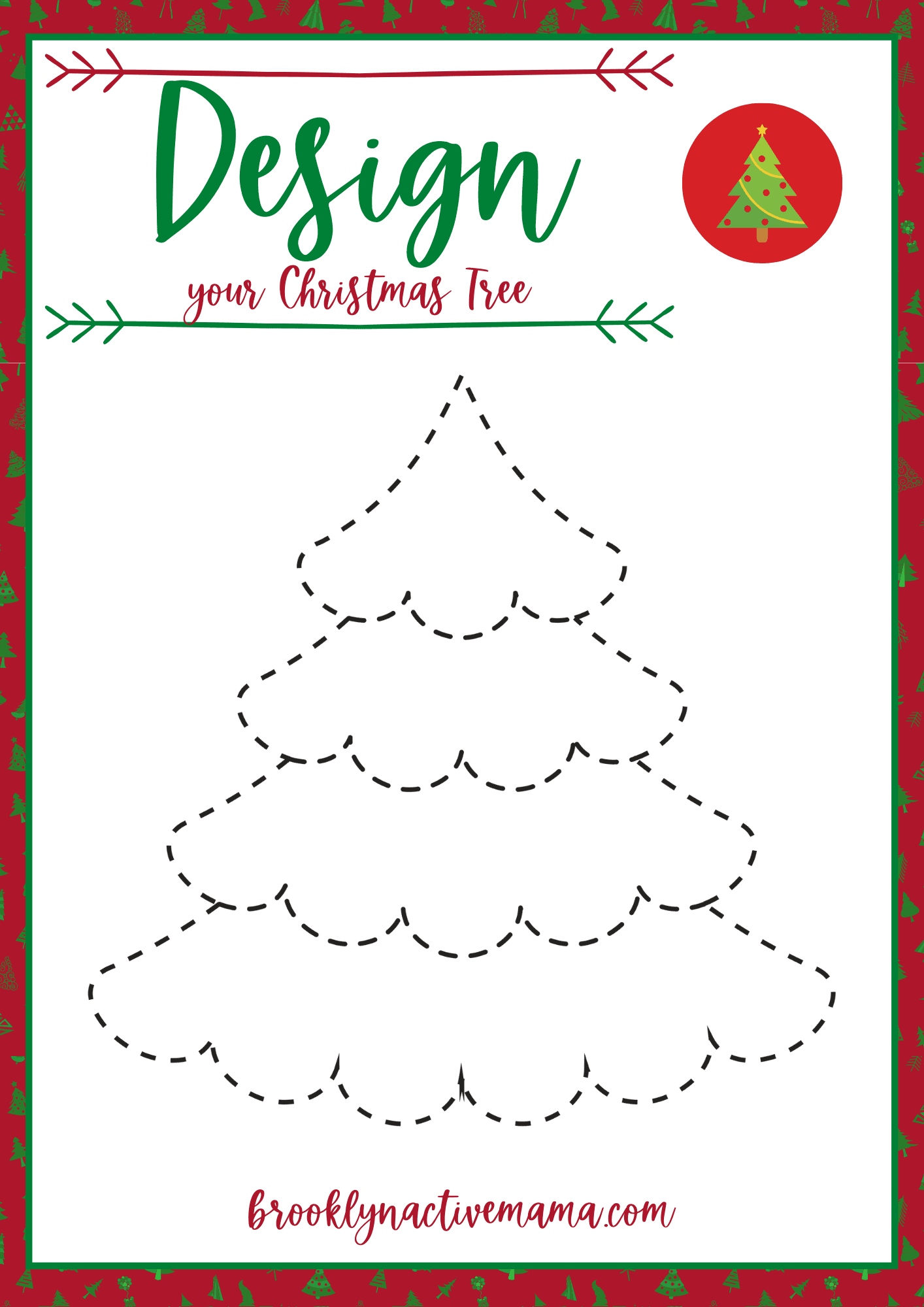 I don't think there is a place where you can go wrong doing these games. The best part of Christmas games is that you get to enjoy the holidays with a little extra fun added in.
How to Put Christmas Tree Packs Together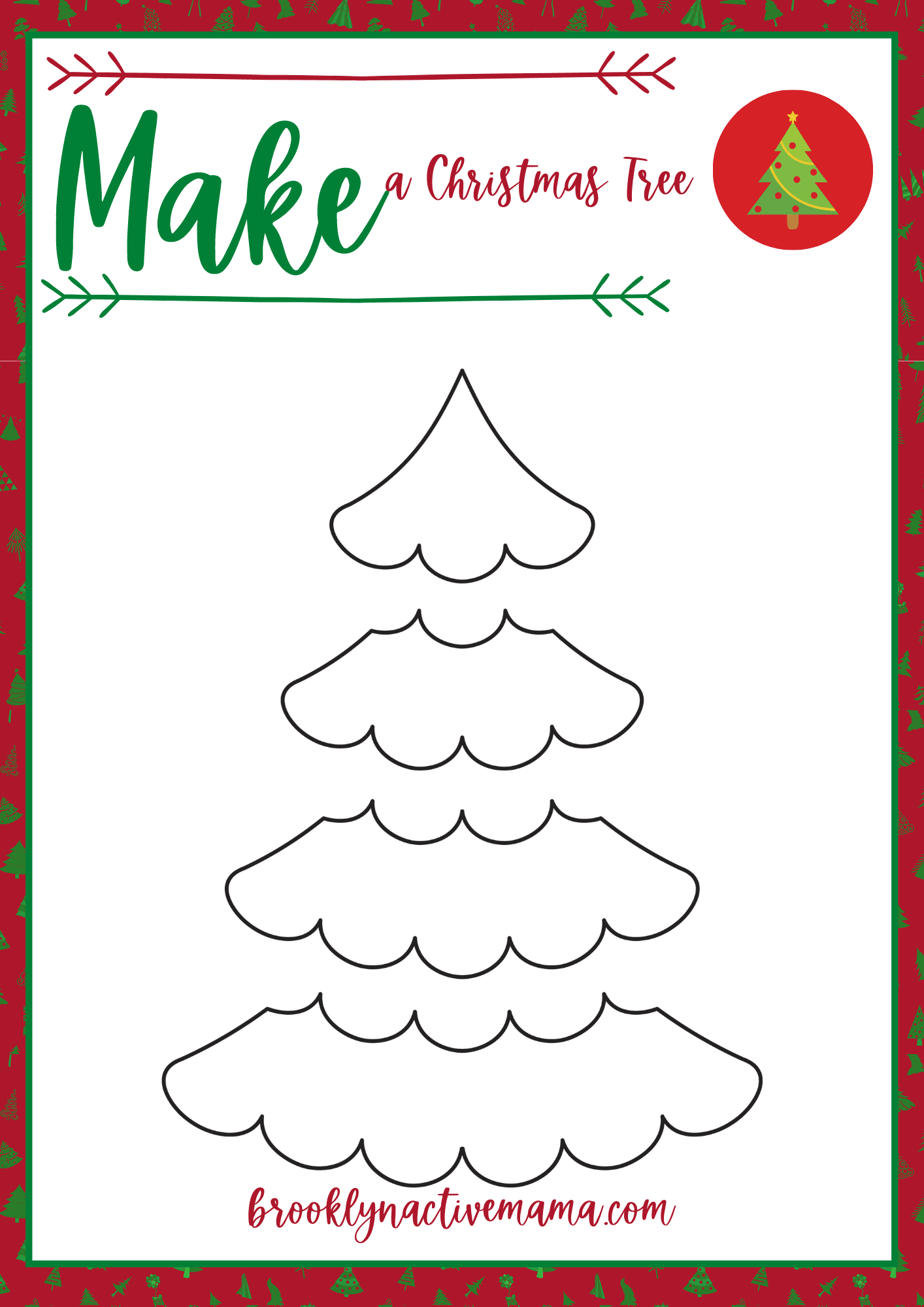 If you want to play these Christmas Tree Games but don't know where to get started, then simply print them out and put the packs together. I like to paper clip them, so they are easy to pull out and do. Try and do these ahead of time because it's much easier to pass out and do together as friends and family.
If you liked this activity pack be sure to check out these
Hi! I'm Nellie. I am a busy mama of three, wife to my high school sweetheart who loves to cook, workout and stay organized! I love to share helpful printables, the best recipes and fitness tips for the modern mom. I strongly believe that every mom can feed their family well, take proper care of themselves and have fun along the way! Read my story.
Get comfortable and be sure to come hang out with me on social. Don't grab your free fitness journal before you go!