Instagram is the perfect place for runners. We do SO much running every week, and let's be honest we work so hard at it, Instagram is THE perfect place to share each and every run/workout. The running community on Instagram is not only massive, it's pretty loyal! Although I don't post about running exclusively, my running posts are by far my most popular.
Today I'm sharing my favorite Instagram Tips For Runners! Here are 5 simple ways to post your best content on Instagram while getting the most bang out of every picture!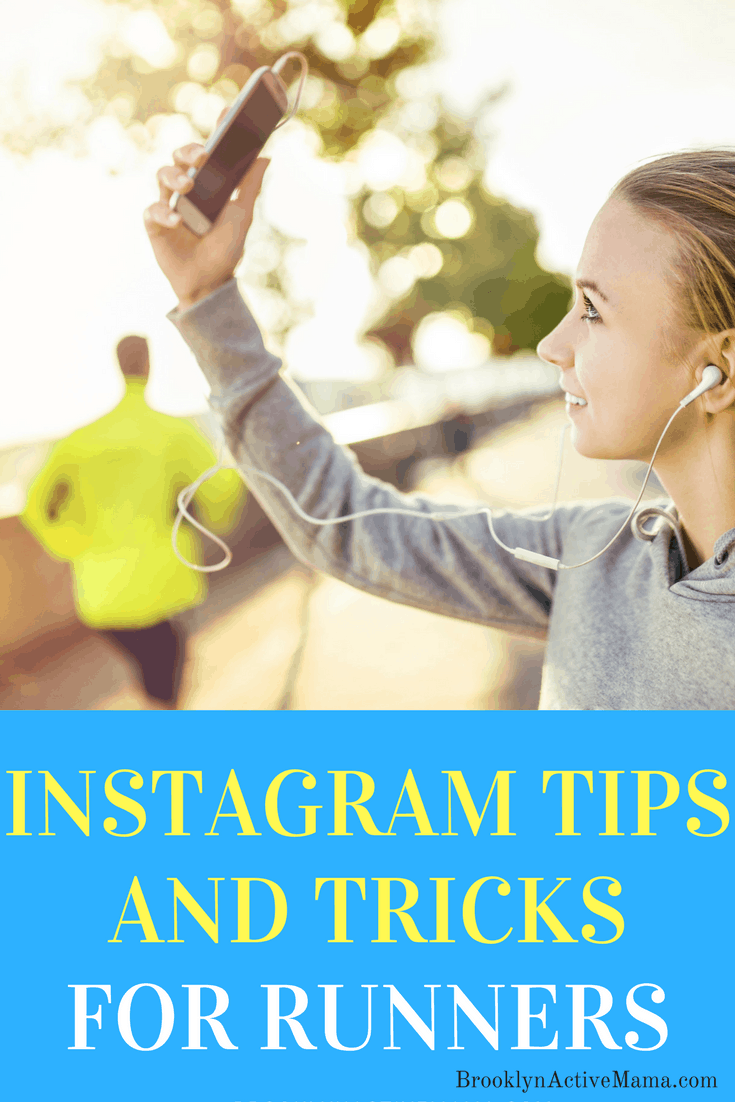 Instagram Runner Hashtags:
You will hear every Instagram Guru (Here is mine!) tell you that hashtags are the way to go when it comes to tapping into your core running audience. There are certain hashtags that have WAY too many people posting to it (think: #running, #run, #fitness) and others that have too little. The trick is to find your middle ground and use all 30 hashtags. You can certainly use less, but I try to maximize as much as I can. If you have runner affiliations that helps as well, for example I hashtag my #skirtsports ambassadorship and my #rocknblog ambassadorship when I am training for Rock N Roll races!
Runner Angles Are Important:
So most us aren't blessed with runner buddies to take amazing shots of us that make us look like strong and sexy runners. I tend to go with a before or after shot (usually after, sweaty selfies make the best ones in my opinion) and angle my phone really high. If I'm outside, I make sure the sun hits me just right with nature in the background. If I'm inside, I tend to do a treadmill shot of my sneakers OR of my shirt. A regular selfie might work in that instance too. The best runner Instagram pictures are those that catch the runner in mid-stride.
Cute Runner Gear Matters:
It's awesome that you have done the miles, and you have taken the picture, but how do you look?! The pictures that I have gotten the most likes on are the pictures in my cutest running gear. I have one pair of tights that I get complements on ALL THE TIME. Also, whenever I wear anything from Skirt Sports, I get a ton of engagement and likes!
Share Your Run Pictures Even When It Sucks:
So not every run is perfect right? We know this. I know this VERY well. You may even be in a runner slump. Share that. Keep it 100 with your audience. Every single runner can relate, trust me, and it only makes them love you more because you are REAL. I know I am a turtle runner, but when I turn into a snail runner I share that too. It helps too when you finally have that breakthrough run because the support is there waiting for you. Had a bad race or training run? Share it on the official race hashtag. People want to know that they are NOT alone!
Today I am collaborating with Amazing Runner Bloggers with Fabulous Instagram communities that are sharing their tips, tricks and outtakes!
What are some other fun running posts to check out?
What are your Instagram tips for runners? Have you found a community on Instagram?
Hi! I'm Nellie. I am a busy mama of three, wife to my high school sweetheart who loves to cook, workout and stay organized! I love to share helpful printables, the best recipes and fitness tips for the modern mom. I strongly believe that every mom can feed their family well, take proper care of themselves and have fun along the way! Read my story.
Get comfortable and be sure to come hang out with me on social. Don't grab your free fitness journal before you go!