If you are looking for a great copycat recipe to make at home check out these McDonald's Chicken nuggets with no preservatives!
McDonald's Chicken McNuggets are one of the most popular menu items at the fast-food chain. These crispy, little fun nuggets are loved by people of all ages and are often paired with McDonald's signature french fries.
But what if we told you that you can recreate this iconic fast-food meal in the comfort of your own kitchen? In this blog post, we'll share a simple and easy copycat McDonald's chicken McNuggets recipe that will have you enjoying these delicious nuggets in no time.
To make the copycat McDonald's chicken McNuggets recipe, you'll need a few simple ingredients: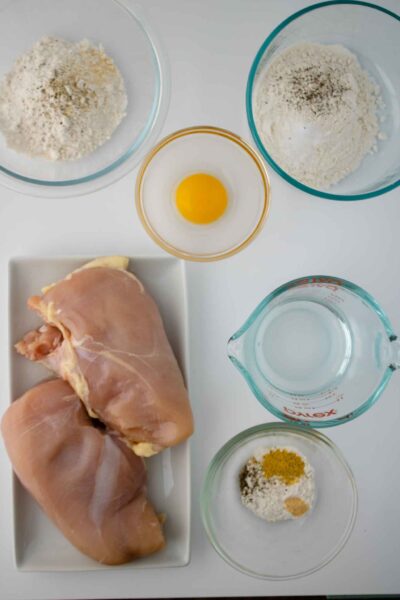 Chicken
2 teaspoons all-purpose flour
1/2 teaspoon Knorr chicken bouillon powder
1/4 teaspoon plus a pinch salt
1/4 teaspoon garlic powder
1/8 teaspoon ground black pepper
2 chicken breasts, freshly ground
2 teaspoons water
2 teaspoons vegetable oil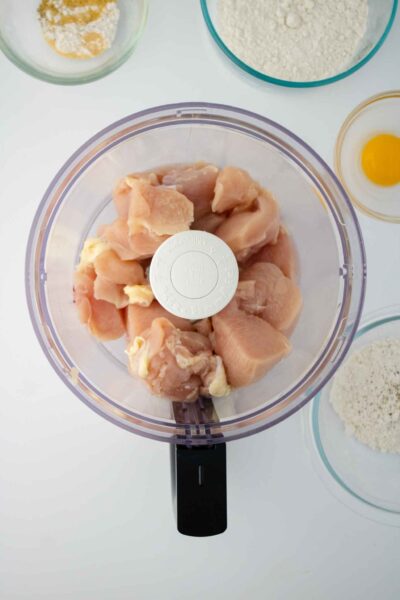 Breading
1/2 cup all-purpose flour
1/4 teaspoon salt
1/4 teaspoon garlic powder
1/4 teaspoon ground black pepper
1/4 teaspoon ground white pepper
Batter
1 large egg yolk
3/4 cup ice cold water
3/4 cup all purpose flour
1/4 cup cornstarch
1/2 teaspoon baking soda
1/4 teaspoon salt
1/4 teaspoon ground black pepper
Vegetable oil for frying
How do you make these nuggets?
Cut chicken breasts into chunks and add to food processor.
Mix until the chicken is pureed
Add ground chicken to a bowl, then add water, oil, flour, bouillon, garlic powder, salt & pepper.
Mix well.
Begin forming nuggets, in any shape and place on parchment lined baking sheet
Be careful not to make the nuggets too thick (about 1/4 inch thickness is good)
Freeze for 60 minutes or until hardened.
Begin heating the oil for the chicken once it's been in the freezer for 55 mins.
Whisk together the breading ingredients in one bowl and the batter in a second bowl.
Dip each frozen nugget into the seasoned flour mixture and set back on the parchment paper.
Once each is coated, dip them into the batter or brush on the batter.
Once the oil has reached 350 or (test it by placing the handle of a wooden spoon into the oil, once its sizzles, its ready)
Drop in the nuggets and let them get slightly browned
Remove from oil and fry them all off.
Add the nuggets back to the oil (a few batches at a time) for the second frying.
Serve with your favorite sauces and sides and enjoy.
What else should you know about these copycat nuggets?
You'll also need a food processor for grinding the chicken, a deep skillet or a deep fryer for cooking, and your favorite dipping sauce to serve with these copycat mcdonald's chicken nuggets.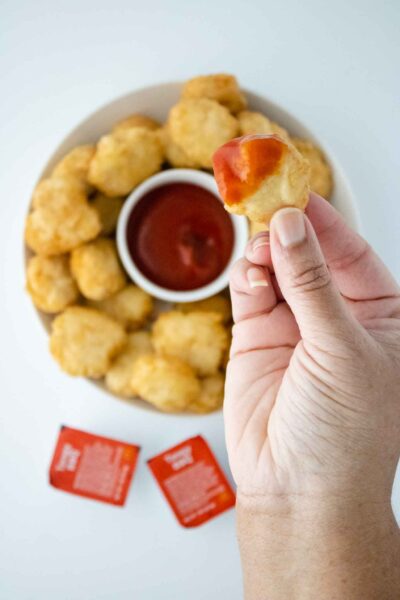 For an air fryer method, simply follow the same steps for making the nuggets but instead of frying them in a skillet, place the nuggets in the air fryer on a prepared baking sheet and cook at 400°F for 10 minutes, flipping them halfway through.
Serve the homemade chicken nuggets with your favorite dipping sauce such as barbecue sauce, honey mustard, sweet chili sauce, or even Szechuan sauce. You can try these with a teriyaki sauce or even this amazing copycat chick-fil-a sauce or raising canes sauce copycats. These Mcdonald's nuggets can also be enjoyed as a side dish or a snack.
Making homemade chicken nuggets is a great way to enjoy the tastes and convenience of your favorite fast-food restaurant meal without leaving your house. Plus, you'll know exactly what you're eating as you are using simple and fresh ingredients, unlike frozen chicken nuggets which can contain pink slime and other unwanted fillers.
While this chicken nuggets recipe might seem a little different than what you're used to, the result is a great taste that's very close to the real thing. In fact, you might even like this homemade version better.
Plus, you can feel good knowing you're serving your family real chicken that's cooked to perfection and isn't loaded with preservatives. You can even make this copycat chicken mcnuggets recipe into a fun shape for the kids! This copycat recipe is the best way to make golden brown white meat chicken.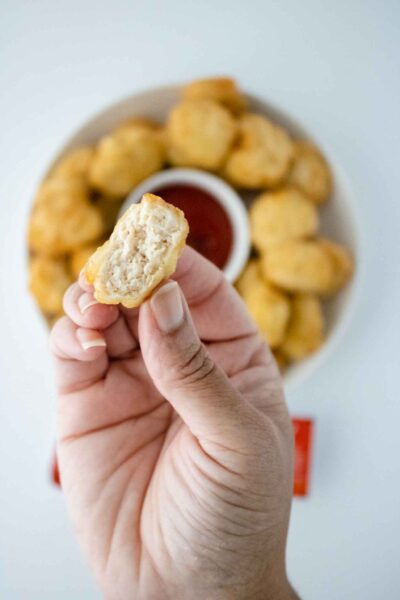 How do you store this homemade chicken nugget recipe?
To store the McDonald's chicken nuggets, let them cool down to room temperature and place them in an airtight container or a paper bag. Store them in the refrigerator for up to 3 days. If you freeze them, place them in a freezer-safe container for up to 1 month.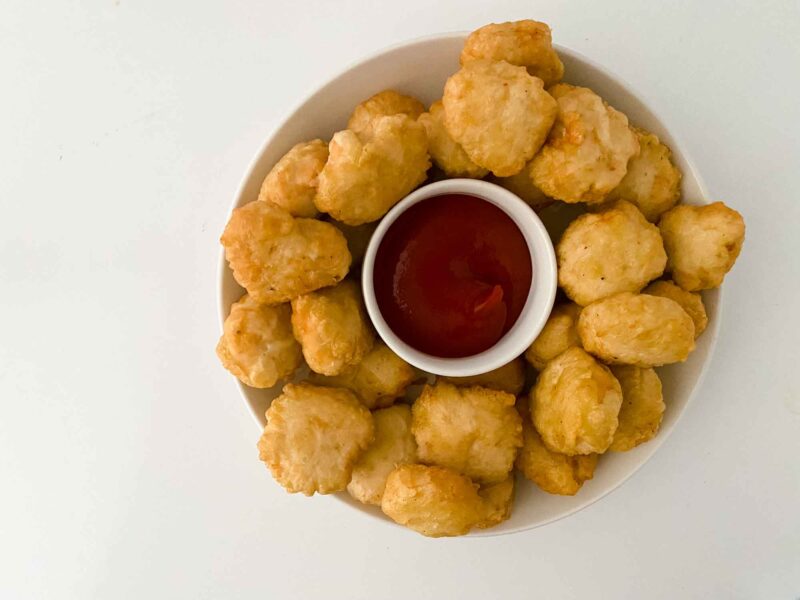 When reheating the nuggets, place them in a preheated oven at 400°F for 10-15 minutes or until they are heated through and crispy again. Avoid microwaving the nuggets, as this will make them soggy.
What are some other yummy kid friendly recipes to try?
Pin it for later!
If you enjoyed this recipe be sure to check out my Instagram Page for the latest posts!
Before you go, check out these great posts!
Fun and Viral Fried Chicken Ice Cream Recipe
The Best Copycat Panda Express Orange Chicken
Delicious Chicken Pesto Mozzarella Sandwich
Hi! I'm Nellie. I am a busy mama of three, wife to my high school sweetheart who loves to cook, workout and stay organized! I love to share helpful printables, the best recipes and fitness tips for the modern mom. I strongly believe that every mom can feed their family well, take proper care of themselves and have fun along the way! Read my story.
Get comfortable and be sure to come hang out with me on social. Don't grab your free fitness journal before you go!