Gingerbread Cocktail Recipe: A Festive Twist for the Holiday Season
The holiday season is all about indulging in delicious treats and festive drinks, and what better way to celebrate than with a Gingerbread Cocktail?
This delightful concoction combines the warm and spicy flavors of gingerbread cookies with the rich and creamy goodness of eggnog. It's the perfect holiday drink to sip by the fire, share with friends at holiday parties, or simply enjoy as a cozy dinner cocktail.
Ingredients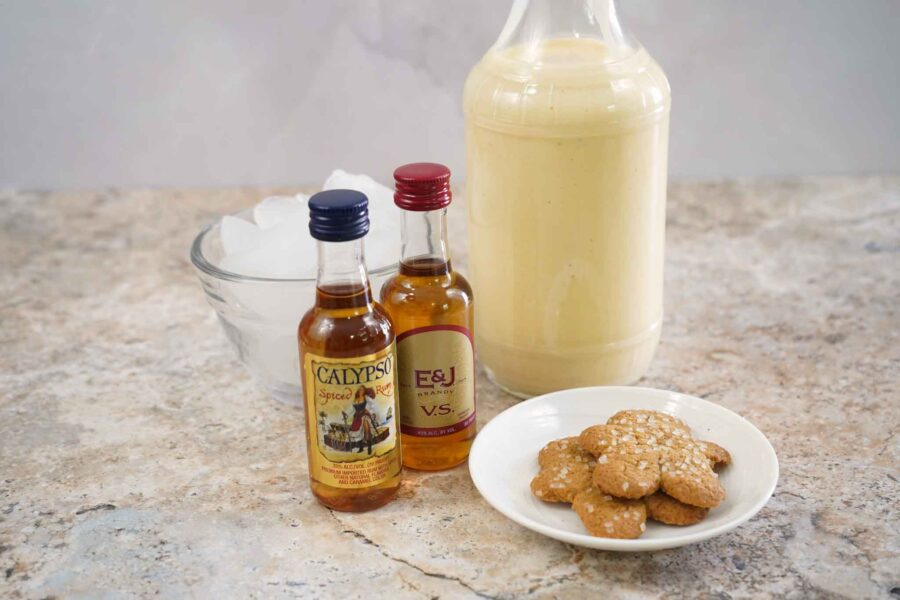 1 gingerbread man cookie or a ginger snap
cup of ice
spiced rum
brandy
Eggnog
Why This Recipe Works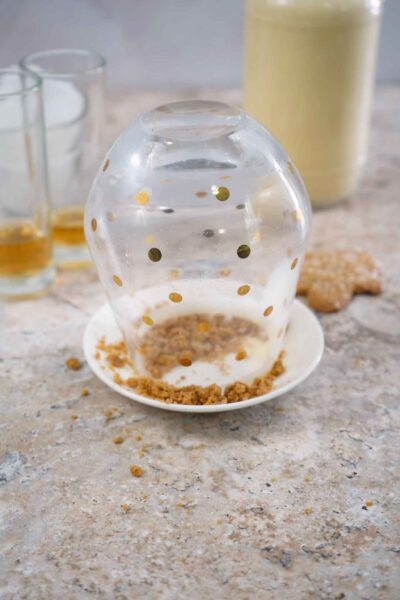 The Gingerbread Cocktail is a perfect holiday drink because it captures the essence of everyone's favorite Christmas flavor – gingerbread! The combination of spiced rum, brandy, and eggnog creates a creamy cocktail with the depth of flavor that will tantalize your taste buds.
The addition of a gingerbread cookie garnish adds a whimsical touch and an extra layer of gingerbread flavor. This cocktail will undoubtedly put you in the holiday spirit.
FAQs
What is a Gingerbread Cocktail?
A Gingerbread Cocktail is a festive alcoholic drink that combines the flavors of gingerbread cookies with spiced rum, brandy, and eggnog. It's a delightful holiday-themed cocktail perfect for Christmas parties and gatherings.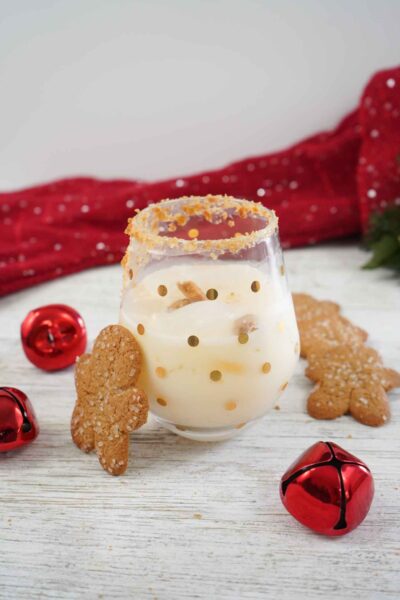 Can I make this cocktail without alcohol?
Yes, you can make a non-alcoholic version of this cocktail by omitting the spiced rum and brandy. Simply increase the amount of eggnog to replace the alcoholic ingredients, and you'll have a delicious gingerbread-flavored mocktail.
Where did the gingerbread flavor originate?
Gingerbread flavor can be traced back to the Silk Road and 15th century medieval Europe. It was introduced to England by Queen Elizabeth I and has since become a favorite Christmas flavor.
Can I make gingerbread syrup at home?
Yes, you can make homemade gingerbread syrup by simmering water, sugar, fresh ginger, molasses, and spices like cinnamon and clove. This syrup adds a delightful gingerbread flavor to your cocktails and can also be used in gingerbread lattes and other holiday drinks.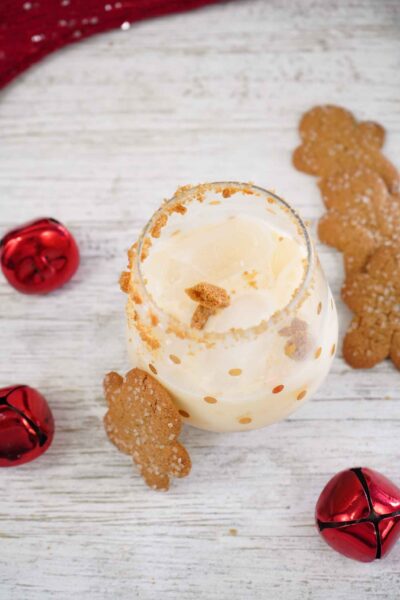 Tips and Tricks
Use Fresh Ginger: For the best gingerbread flavor, use fresh ginger in your homemade gingerbread syrup. It adds a zesty kick and depth to the syrup.
Adjust Alcohol Strength: You can customize the strength of your Gingerbread Cocktail by adjusting the amount of spiced rum and brandy. For a milder drink, use less alcohol.
Garnish Creatively: Get creative with your garnishes. Try adding a cinnamon stick or orange peel for extra holiday flair.
Serve in Martini Glasses: Serving your Gingerbread Cocktail in martini glasses not only looks elegant but also enhances the overall experience.
Variations
Gingerbread Espresso Martini
For a caffeinated twist, add a shot of espresso coffee and a splash of coffee liqueur to your Gingerbread Cocktail. It's a perfect pick-me-up for those late-night holiday parties.
Gingerbread White Russian
Substitute the spiced rum with vodka and add a drizzle of ginger liqueur for a Gingerbread White Russian. It's a creamy and delightful variation of the classic White Russian cocktail.
Where to Serve
The Gingerbread Cocktail is a versatile drink that can be served at various holiday occasions:
Holiday Parties: It's a hit at holiday parties, and your guests will appreciate the festive twist.
Dinner Cocktails: Enjoy it as a creamy dinner cocktail to elevate your holiday meal.
Next Holiday Party: Serve it at your next holiday gathering and watch the smiles it brings to your guests' faces.
Storage
This cocktail is best enjoyed fresh, but if you need to store it, here are some tips:
Pre-Mix: You can pre-mix the gingerbread syrup and alcohol and store it in an airtight container in the refrigerator for up to a week. Add eggnog and ice just before serving.
Gingerbread Syrup: The homemade gingerbread syrup can be stored in the refrigerator for several weeks. Make a larger batch to use in other holiday recipes and cocktails.
Common Problems and How to Avoid Them
Syrup Too Thin
If your gingerbread syrup is too thin, it may not provide enough gingerbread flavor to the cocktail. To avoid this, simmer the syrup on medium-high heat for longer to reduce it to your desired consistency.
Gingerbread Cookie Soggy
If you garnish the cocktail with a gingerbread cookie too early, it may become soggy. To prevent this, wait until the last moment to add the cookie garnish, just before serving.
Too Much Ginger
While fresh ginger adds a fantastic flavor, be cautious not to overdo it, as it can overpower the cocktail. Start with a small amount and taste as you go.
Tips for Making This Recipe with Kids
If you want to involve your little ones in the holiday festivities, here are some tips for making a family-friendly version of this Gingerbread Cocktail:
Omit the alcohol entirely and make a gingerbread-flavored milkshake by blending eggnog, ice, and gingerbread syrup.
Let the kids help with garnishing. They can decorate the rim of the glass with crushed gingerbread cookies or add whipped cream and a sprinkle of cinnamon.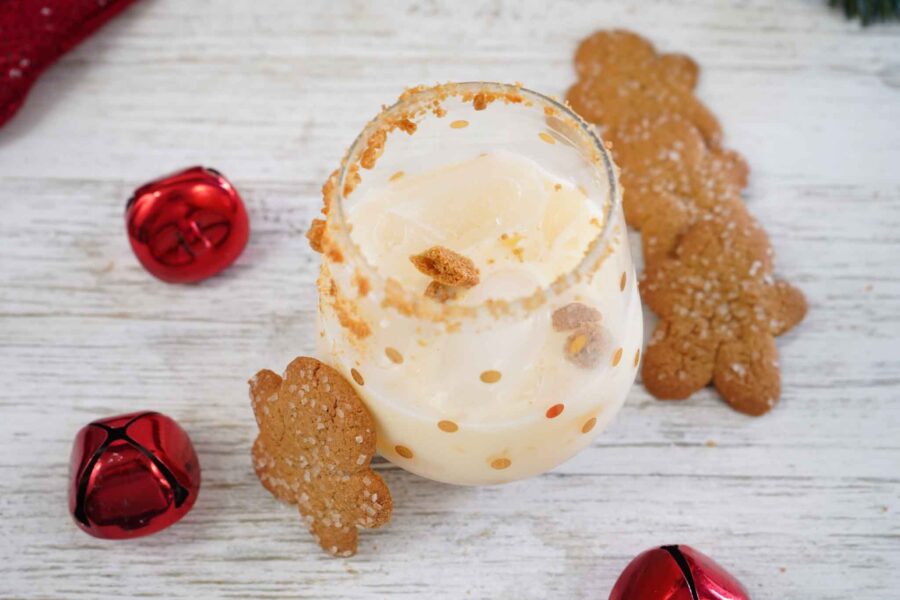 Topping Options
Enhance the presentation and flavor of your Gingerbread Cocktail with these topping options:
Whipped Cream: A dollop of whipped cream adds a creamy and indulgent touch.
Crushed Gingerbread Cookies: Crushed gingerbread cookies make a delightful and crunchy garnish.
Cinnamon Sprinkle: A sprinkle of ground cinnamon on top not only looks appealing but also enhances the aroma.
The Gingerbread Cocktail is a delicious Christmas cocktail that captures the essence of the holiday season. With its warm and spicy gingerbread flavor, creamy texture, and customizable strength, it's the perfect drink to enjoy at holiday parties, dinner gatherings, or by the fire.
Whether you choose to make it with or without alcohol, this festive cocktail will undoubtedly become a favorite Christmas treat. So, raise your glass, sip on this delightful creation, and savor the taste of the holiday spirit. Cheers!
Here are some more amazing gingerbread recipes:
Yield:

1 cocktail
Easy Gingerbread Cocktail
This delicious eggnog gingerbread cocktail is so good and easy to make for the holidays!
Ingredients
1 gingerbread man cookie or a ginger snap
½ - ¾ cup of Ice
¾ oz. of spiced rum
½ oz. of brandy
4 oz. Eggnog
Instructions
Crush the gingerbread cookie into crumbs.
With the glass of choice add a little bit of the liquor or eggnog to the rim and dip into the cookie crumbs.
Add ice to a cocktail shaker.
Add in the spice rum, brandy, and the eggnog
Shake it up until well combined and pour all the ingredients into the rimmed glass.
Serve and enjoy!
Nutrition Information
Yield
1
Serving Size
1
Amount Per Serving
Calories

588
Total Fat

21g
Saturated Fat

9g
Trans Fat

0g
Unsaturated Fat

11g
Cholesterol

91mg
Sodium

415mg
Carbohydrates

71g
Fiber

1g
Sugar

43g
Protein

10g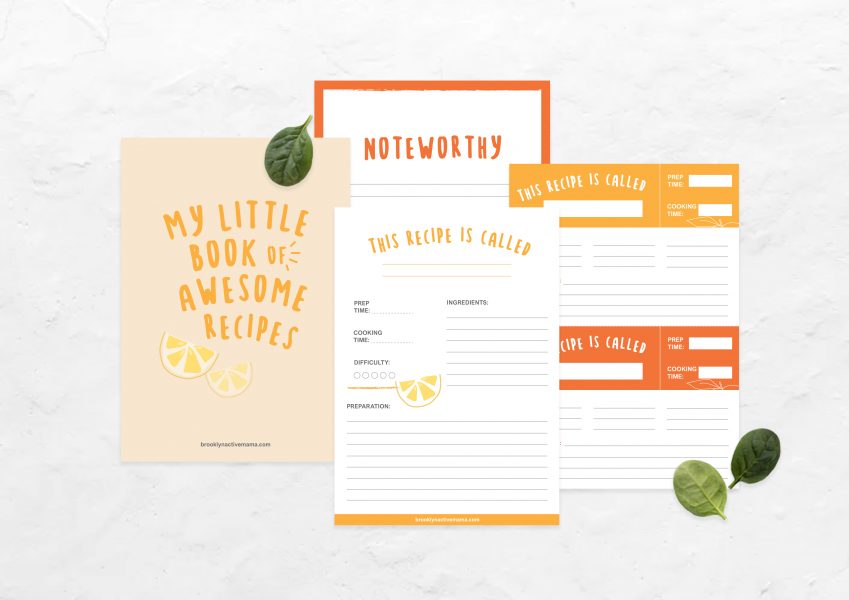 Before you go, grab Your Free Printable Recipe Kit!
Write down your favorite recipes and create your own personal cookbook of your favorite food creations!
Hi! I'm Nellie. I am a busy mama of three, wife to my high school sweetheart who loves to cook, workout and stay organized! I love to share helpful printables, the best recipes and fitness tips for the modern mom. I strongly believe that every mom can feed their family well, take proper care of themselves and have fun along the way! Read my story.
Get comfortable and be sure to come hang out with me on social. Don't grab your free fitness journal before you go!