In our house we are Milk Experts.
We literally go through 3-4 gallons of milk per week. The baby still has milk before he goes to bed, my 4 year old loves his cereal and his chocolate milk. I personally love a tall glass randomly and my hubby loves his cereal and occasional chocolate milk as well. We even know the best places to buy the best kind of milk (BJs milk lasts for what seems like forever) and the worst place (we no longer buy milk from the corner bodega).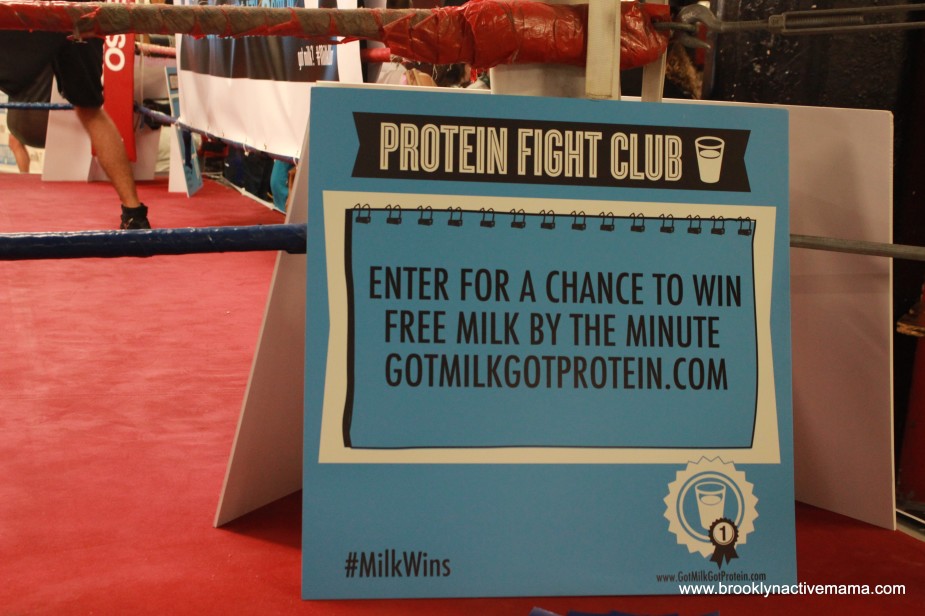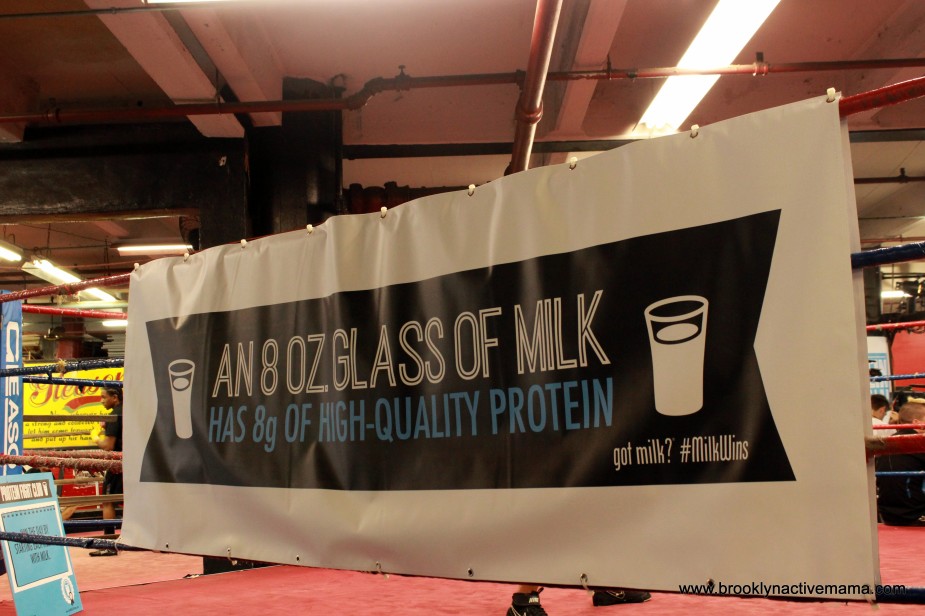 The wonderful folks at Got Milk kicked off their new #MilkWins campaign at the legendary Gleason's Gym in Brooklyn Heights. I have always known that there are wonderful benefits to milk, but there were some new ones that I learned as well!
When I entered the gym there was a wonderful spread of protein filled breakfast, and I was provided (quite appropriately) with a tall glass of milk. Which was simply delicious considering that I had just left my workout.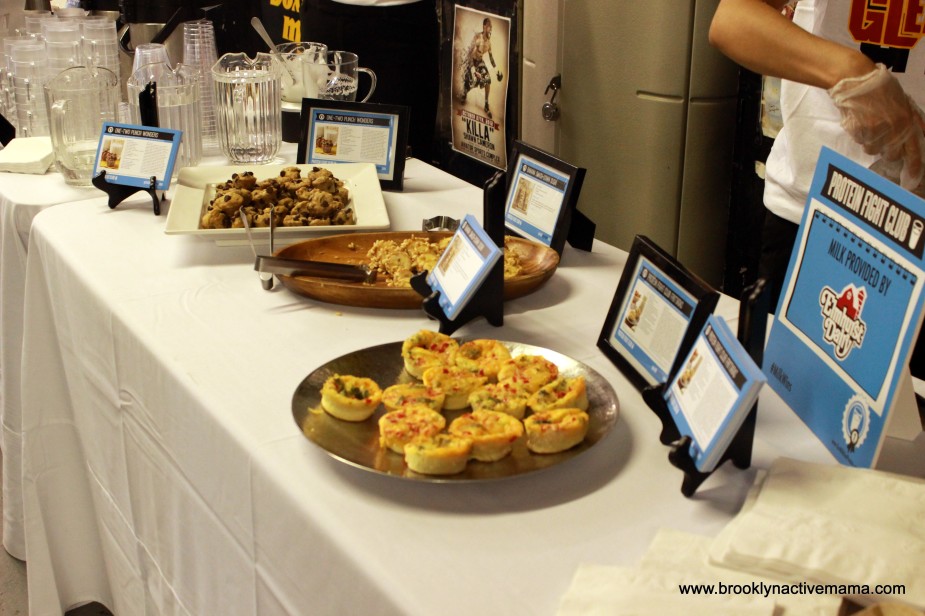 There were some awesome boxers practicing in the ring too! I had never actually seen a boxing ring in person before so that was really cool. These guys and girls were so GOOD and fit!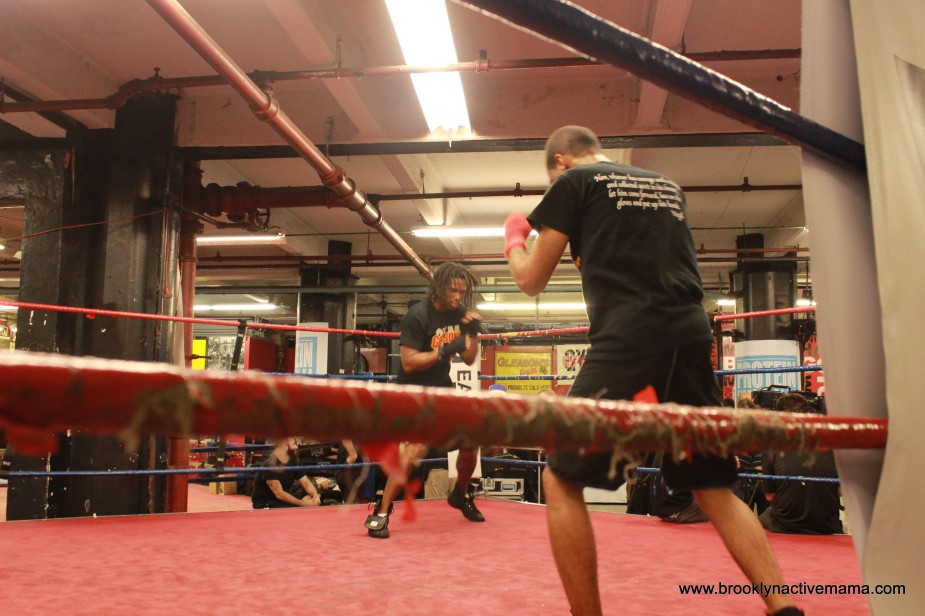 We got awesome introductions from the Got Milk team and we got to view some awesome cute short and funny videos about why Milk is the better choice over most alternative breakfast choices.
Triple H & Stephanie McMahon for #MilkWins
Got Milk has teamed up with the amazing Triple H and Stephanie McMahon (and other WWE superstars) to show how much of a great protein source that Milk is. I personally sat in awe because when I first met my husband 15 years again in high school, I was a WWE Superfan, right around the time The Rock was HUGE. So seeing them in person was so cool, and let me tell ya, my hubby was pretty darn jealous of me!!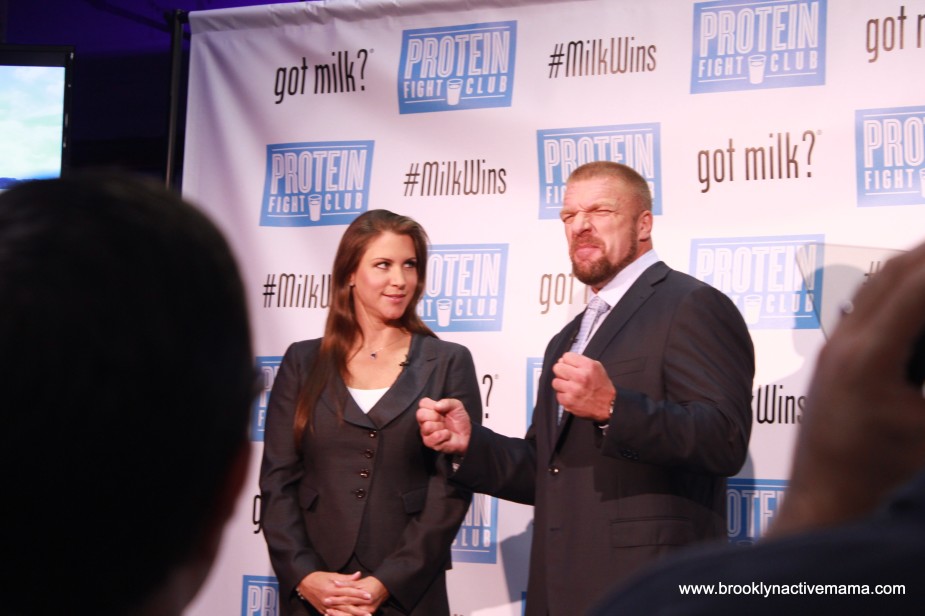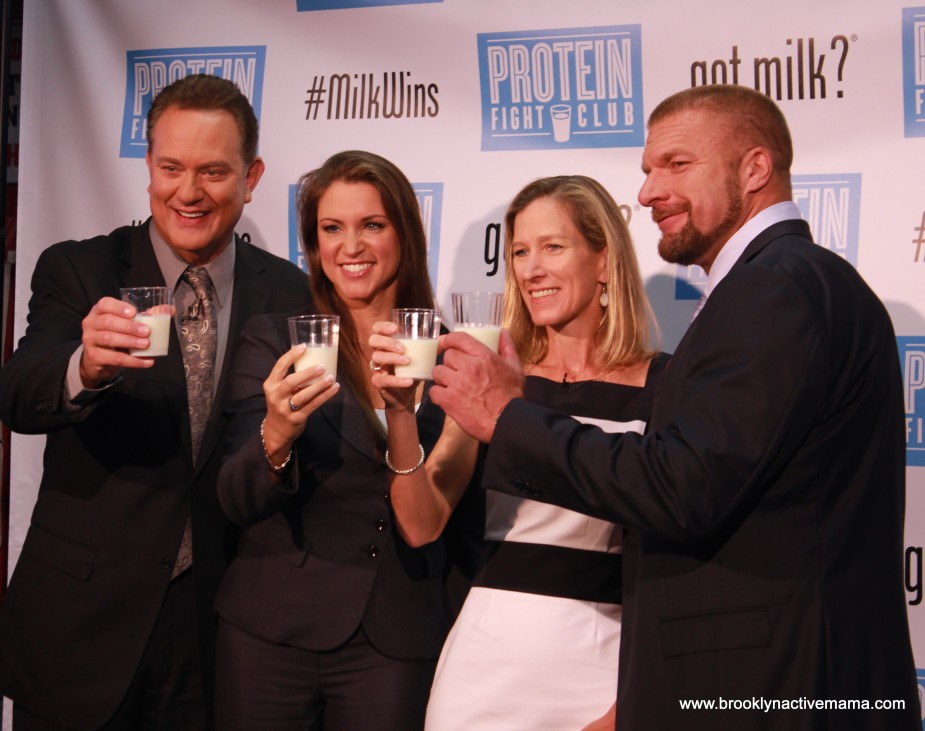 It was a understandably a bit of a media circus because of the amount of celebrity in the room: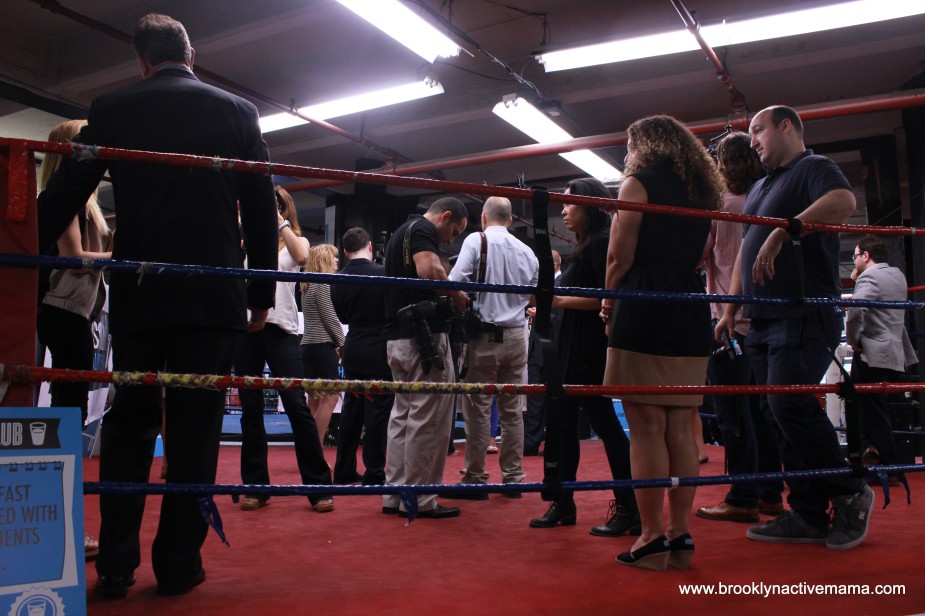 I was SO lucky to get a one on one interview with them! Getting into the ring was a bit of a challenge, one person held one rope up while another held one down and I barely slithered in the ring with my narrow skirt. (Who knew it was so hard to get in and out of the boxing ring?!!)
I was super nervous, but when Triple H looked at me and said "Hey, Nellie!" I knew I was going to be fine. Triple H and his wife Stephanie are extremely cool, down to earth and quite the funny pair. See my full interview with them here:
Once I was finished, I was assisted out of the ring (again) and I made my way back to the real world, back to work. It truly was a fantastic event and I was honored to attend the #MilkWins event.
Check out some more fun posts before you go!
If you are a milk drinker, did you know all of the awesome benefits to milk? Are you a wrestling fan? Have you ever been in a boxing ring?
Hi! I'm Nellie. I am a busy mama of three, wife to my high school sweetheart who loves to cook, workout and stay organized! I love to share helpful printables, the best recipes and fitness tips for the modern mom. I strongly believe that every mom can feed their family well, take proper care of themselves and have fun along the way! Read my story.
Get comfortable and be sure to come hang out with me on social. Don't grab your free fitness journal before you go!