Tips for the Best Easter Egg Hunt Ever
While most of us tend to love all things Easter, there is just something about the Easter Egg Hunt that is the favorite part of Easter for the kids. It's not only an Easter Egg hunt, but it is a treasure hunt! Plus I've got a really fun Eater printable for the kids too!
A fun treasure hunt though, needs to include a few specific things to make it the best it can be. No one likes a boring Easter Egg hunt, right? Whether you are having a small family gathering, or you are inviting a large group of people, these tips for the best Easter egg hunt will help you have a successful time.
Get a Head Count
Before you start delving into Easter Egg prep too hard, make sure that you have a proper headcount of how many kids will be joining your egg hunt. This is especially important so that you have the appropriate number of eggs for each kid. 20 eggs per child is the recommended number.
Include Real and Plastic Eggs
The best Easter egg hunt includes real, dyed eggs as well as plastic eggs filled with goodies. Also, be sure to use different sized plastic eggs so you can have a variety of different treasures inside of them.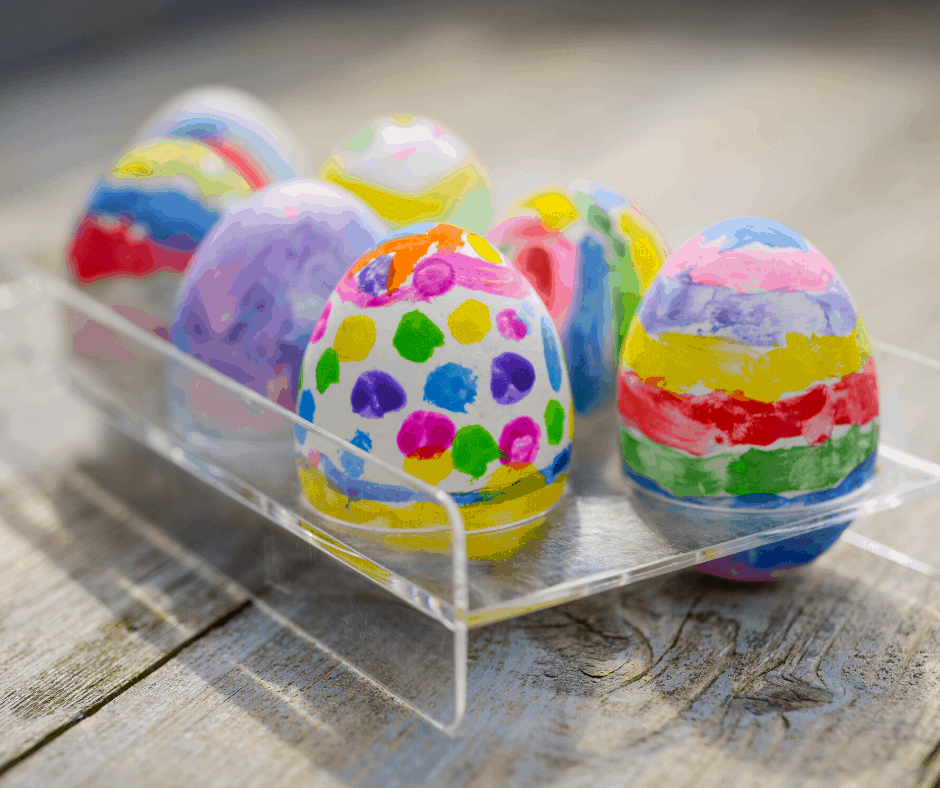 Prep Early
In the days leading up to Easter, have an egg coloring session with your kiddos. Also, buy the plastic eggs early and get those treasures stuff into them!
Choose the Right Treasure
The best treasure will make the biggest smiles. Here are some of my favorite treasures to hide inside eggs for the best Easter egg hunt:
Candies (jellybeans, Skittles, single wrapped chocolates, etc)

Little toys

Money (coins are fun to hear when the kid picks up the eggs, but bills are fun for bigger kids).
Get Your Yard Work in Order
Easter tends to be at the beginning of spring, which means most of us hadn't been keeping up on our yard work. Before you go out and hide your eggs, break out the mower and get your yard cleaned up and ready.
Separate the Hunt by Age
If you have children of different ages, color code your plastic eggs so that they get age appropriate treasure filled eggs. If you don't want to do the color coding, you can also put eggs for different ages in different parts of the yard. One more option is to have egg hunts set for different times for different ages.
Additionally, make sure you hide the eggs in the appropriate way for the age of the child. Here are some suggestions for age related hiding places:
For toddlers, it's best to leave eggs out in the open.

For preschool aged children, maybe hide them in planters, or near a plant or tree.

For bigger kids, find fun hiding places like up in a tree.
Reduce / Reuse / Recycle
No one wants to be wasteful, that's why we should always recycle those plastic eggs! I'm sure you keep holiday storage in your house somewhere, I'm sure you can fit some plastic eggs in there. You can pull them out next year to use them again.
I want you all to have a fun and exciting Easter hunt, I hope these tips help!
Easter Activity Placemat Printable For Kids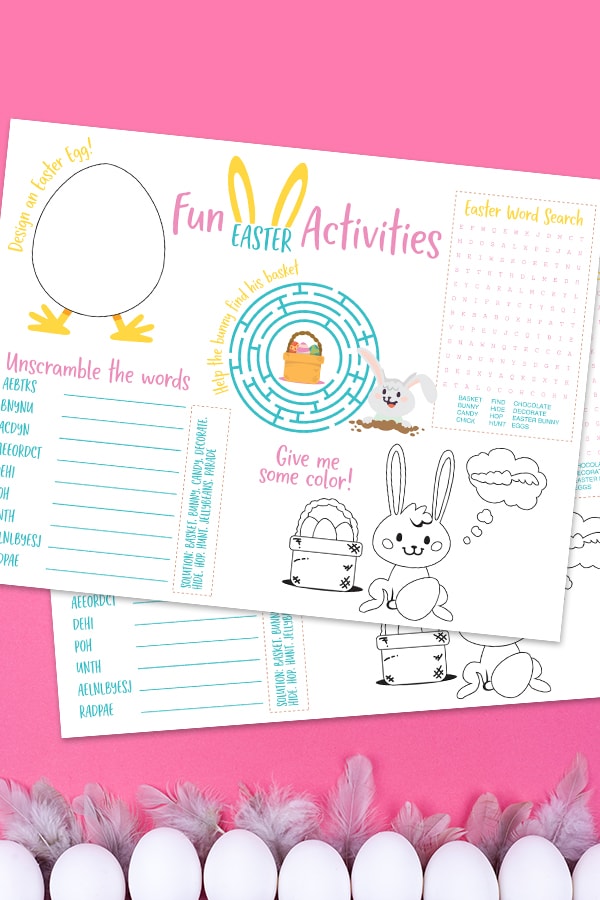 After the kids are done with the egg hunt, have them do this fun activity printable that includes a word scramble, an easter egg to draw on, a maze and coloring. Don't forget to make them these cute bunny ear cupcakes and have the supplies ready for this awesome bunny in grass craft!
Fun Easter Activities Printable
What fun activities do you do around Easter?
Hi! I'm Nellie. I am a busy mama of three, wife to my high school sweetheart who loves to cook, workout and stay organized! I love to share helpful printables, the best recipes and fitness tips for the modern mom. I strongly believe that every mom can feed their family well, take proper care of themselves and have fun along the way! Read my story.
Get comfortable and be sure to come hang out with me on social. Don't grab your free fitness journal before you go!