St. Patrick's Day is coming and I have got the most perfect Rainbow St. Patrick's Day Cupcakes for you to make with the kids! These cupcakes not only look beautiful but they are tasty too!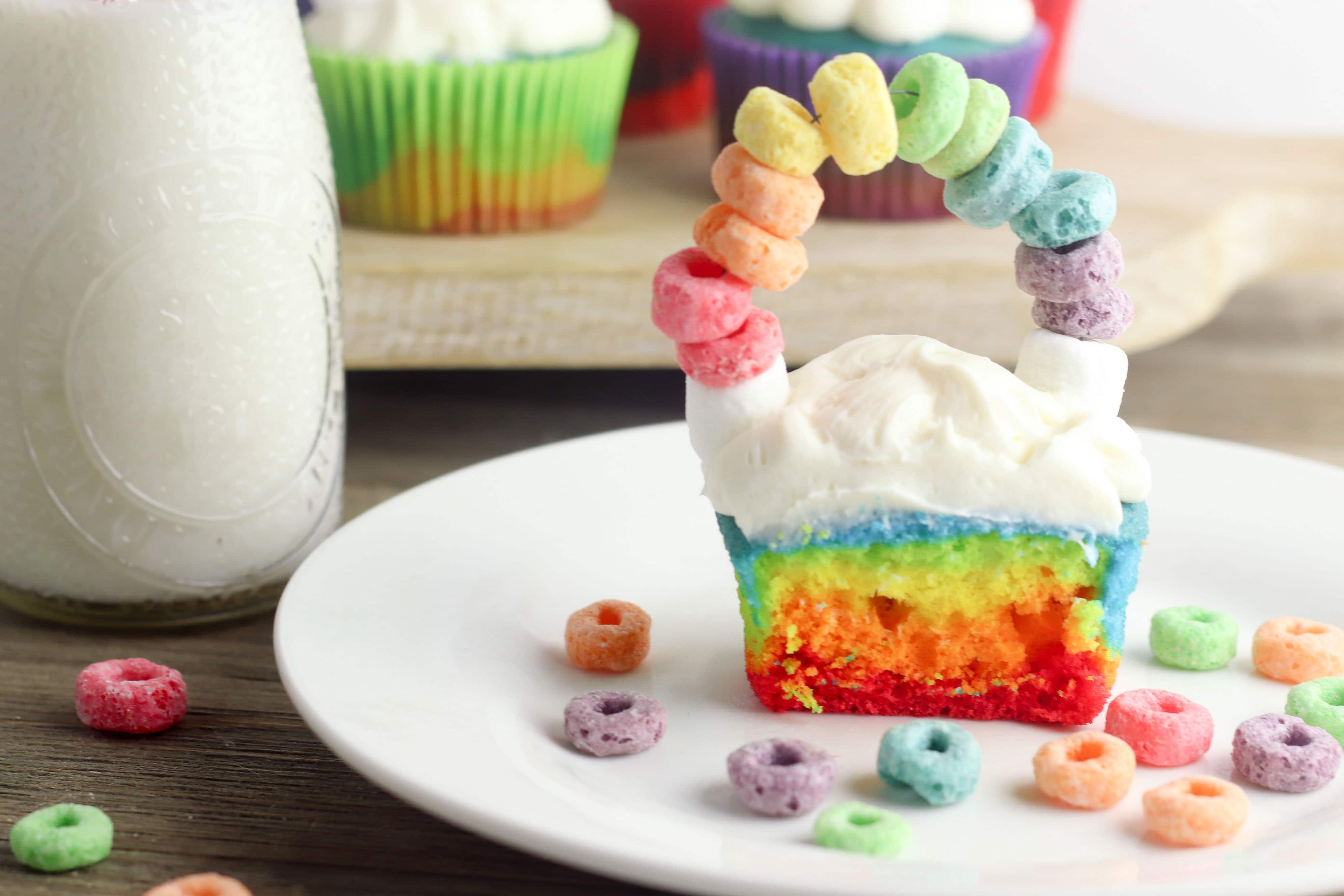 The origination of St. Patrick's Day
St. Patrick's Day is celebrated and observed on March 17th worldwide.
According to Wikipedia: Saint Patrick's Day was made an official Christian feast day in the early 17th century and is observed by the Catholic Church, the Anglican Communion (especially the Church of Ireland) the Eastern Orthodox Church, and the Lutheran Church.
The day commemorates Saint Patrick and the arrival of Christianity in Ireland, and celebrates the heritage and culture of the Irish in general. Celebrations generally involve public parades and festivals, céilís, and the wearing of green attire or shamrocks.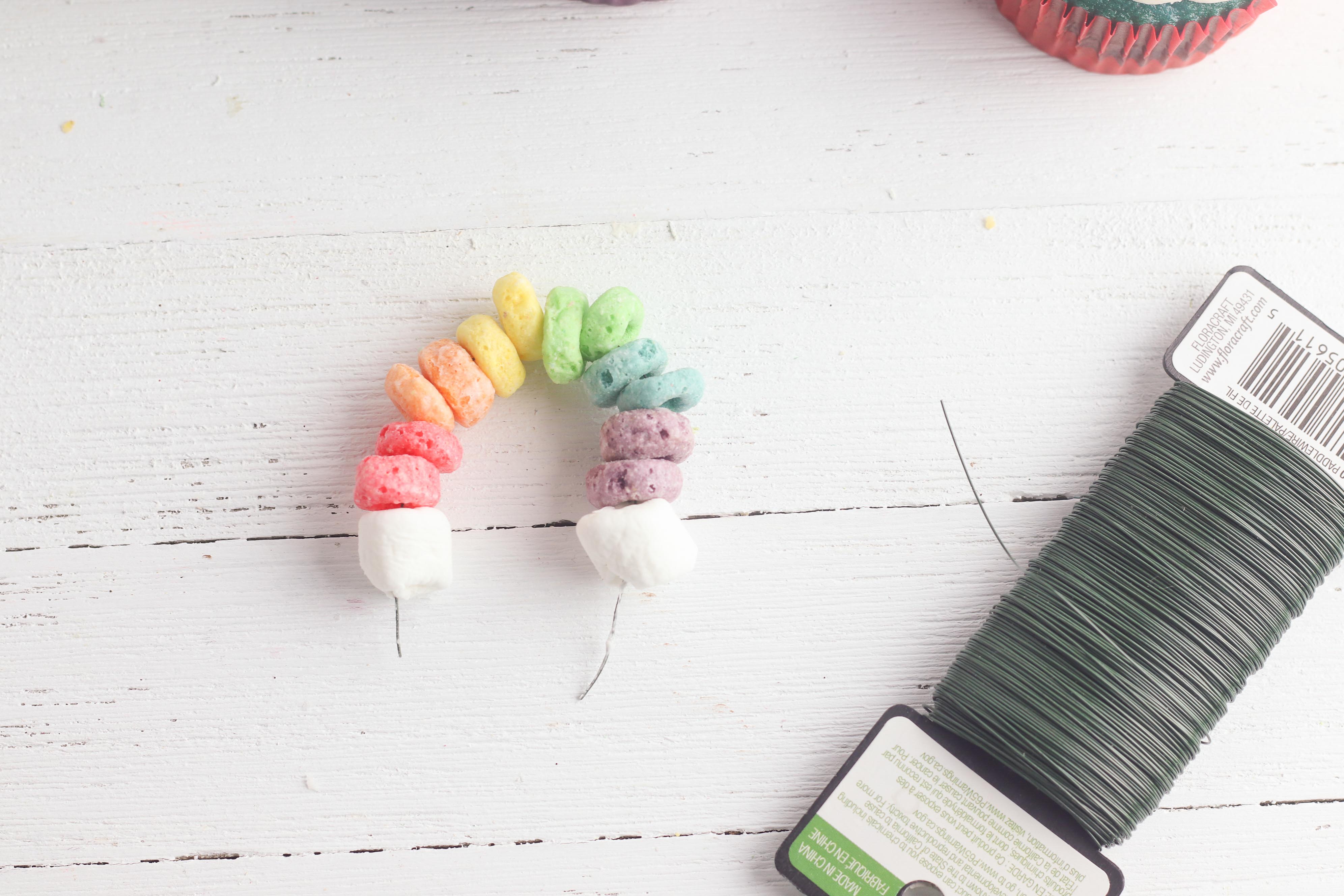 Christians who belong to liturgical denominations also attend church services and historically the Lenten restrictions on eating and drinking alcohol were lifted for the day, which has encouraged and propagated the holiday's tradition of alcohol consumption.
How to celebrate St. Patrick's Day
This day has stretched much farther than a religious holiday, and in doing this, has acquired many traditions. Many of these traditions have developed in the United States.
Corned beef and cabbage
In Ireland, many people would consume bacon and corned beef on this day. In the 1880s, many immigrants switched from bacon to corned beef because it was less expensive. Today, in the United States, corned beef and cabbage has become a regular staple on Saint Patrick's Day, not only for those of Irish heritage, but for anyone who wants to celebrate this day.
Irish soda bread
Often prepared from ingredients that were kept on hand in most Irish homes, Irish soda bread has made its way over to the United States. It can still be prepared with a few simple ingredients with some variations, to meet the consumerís desire.
Green rivers
Green rivers are another tradition. As many cities in the United States celebrated Saint Patrick's Day by holding a parade and by wearing green, Chicago decided that they needed to take the day to another level. In 1962, it was decided to dye a part of the Chicago River green.
Steve Bailey, who was the head of a plumbers union plus the parade organizer, decided to use dye after seeing how a dye for tracing pollution stained a co-worker's clothes green. With this information he decided to dye the river on Saint Patrick's Day.
Wearing green
Ireland is also known as the Emerald Isle. This plus the idea that Patrick may have used the shamrock to represent the Trinity, led to people wearing green on this day.
In Ireland, people generally wear a bunch of shamrocks pinned to their coats. In the United States people do not just wear shamrocks, but they also wear green clothing, place green food coloring in their food and some even dye their hair green.
Parades
Saint Patrick's Day Parades are a United States addition to the day. The Charitable Irish Society planned the first Saint Patrick's Day parade in Boston in 1737. Since then, New York added their own parade in 1762 when the Irish soldiers in the British Army decided to march in New York City. This parade has grown every year until now it is the largest parade in the world.
Savannah, Georgia also has a parade which has become the second largest. They include events that begin up to two weeks before Saint Patrick's Day, such as Tara Feis and the Celtic Cross Mass and Ceremony.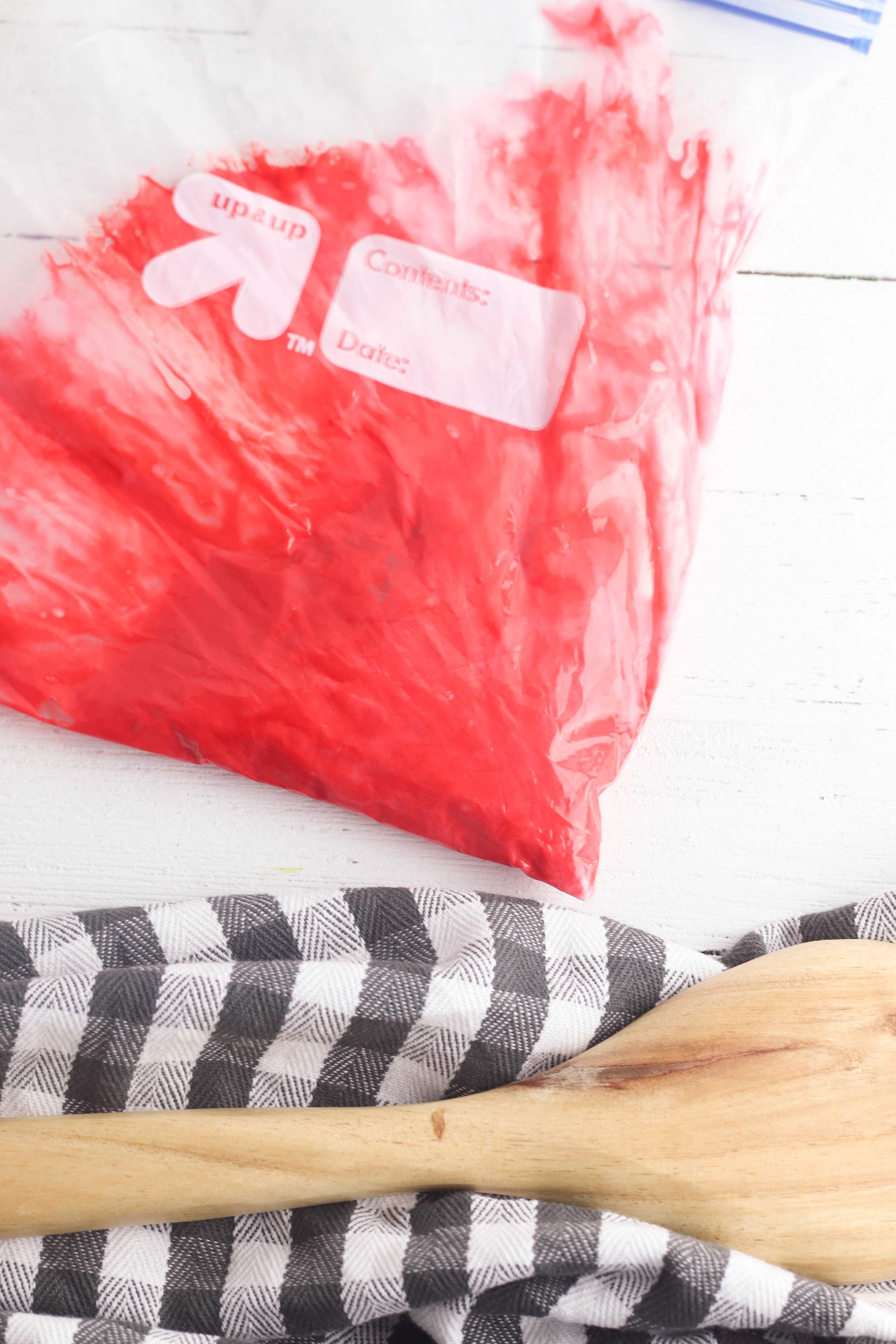 The parade in Hot Springs, Arkansas has a claim to fame of its own. It is the shortest Saint Patrick's Day Parade. The entire parade occurs on Bridge Street, which is only 98 feet long.
While celebrating Saint Patrick's Day with any tradition, it is also a good idea to remember Saint Patrick, the man who this day is held for, and what he did to change the world.
St. Patrick's Day Treats
Today I've got a really fun St. Patrick's Day Cupcakes recipe but don't forget these easy and festive St. Patrick's Day Rice Krispie Treats that requires no baking and is a quick and yummy treat to celebrate!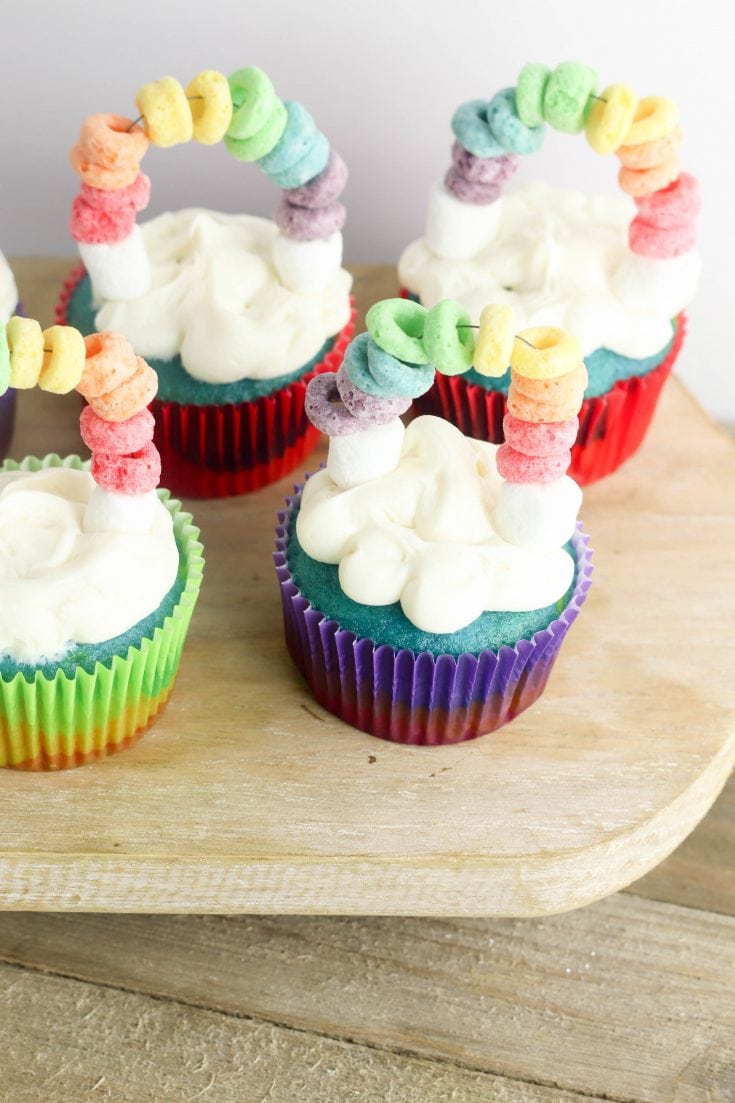 Yield:

24 cupcakes
Rainbow St. Patrick's Day Cupcakes
A super fun and festive recipe for rainbow St. Patrick's Day cupcakes that is sure to please!
Ingredients
1 box white cake mix, prepared
Gel food coloring (red, orange, yellow, green, and blue)
1 jar white icing
48 mini marshmallows
2 cups fruit cereal
Supplies:
Cupcake liners
Floral wire
Instructions
Preheat oven to 350 degrees. Prepare white cake
mix according to package instructions. Separate the batter evenly into five quart-sized zip-top bags.
Add a different color food coloring to each bag and mix the food coloring into the cake mix.
Place cupcake liners inside the cups of a muffin pan. Pipe a thin layer of each color of cake batter into each liner, placing one color directly on top of the next until the cupcake liners are filled 2/3 of the way full of batter.
Bake cupcakes according to package instructions and allow to cool completely.
When cupcakes are cool, pipe dollops of white icing on top of each cupcake to resemble clouds.
To make the rainbow cereal toppers, thread one
mini marshmallow onto a piece of floral wire. Add two pieces of red cereal, orange cereal, yellow cereal, green cereal, blue cereal, and purple cereal onto the floral wire.
Finish by adding a second marshmallow to the end. Carefully bend the wire to form a rainbow and place one topper on each cupcake.
Enjoy!


Hi! I'm Nellie. I am a busy mama of three, wife to my high school sweetheart who loves to cook, workout and stay organized! I love to share helpful printables, the best recipes and fitness tips for the modern mom. I strongly believe that every mom can feed their family well, take proper care of themselves and have fun along the way! Read my story.
Get comfortable and be sure to come hang out with me on social. Don't grab your free fitness journal before you go!