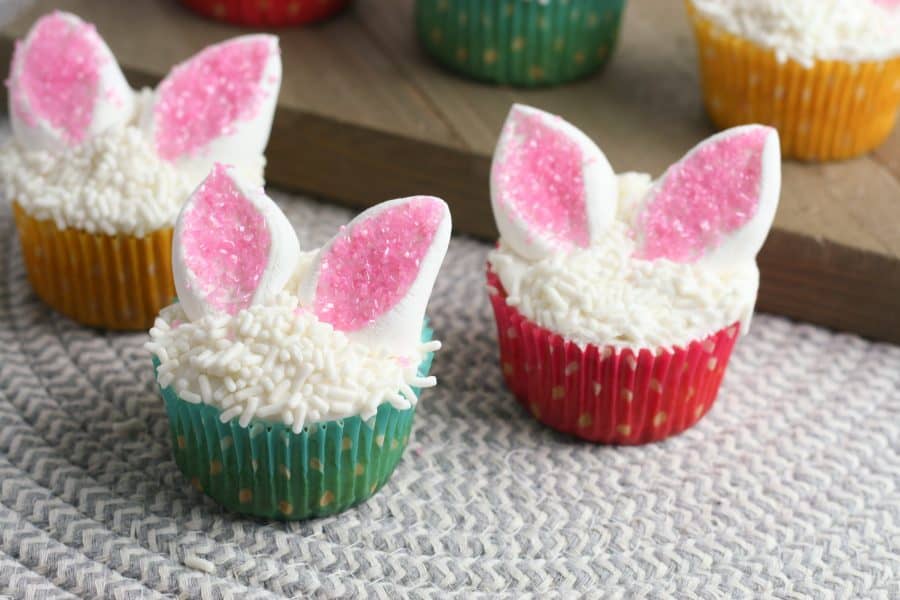 If you have been hanging out with me on Brooklyn Active Mama since the beginning you would know that I had my own cupcake business. I joke now that each of my children birthed something inside of me and my middle child is responsible for my love of baking–particularly cupcakes.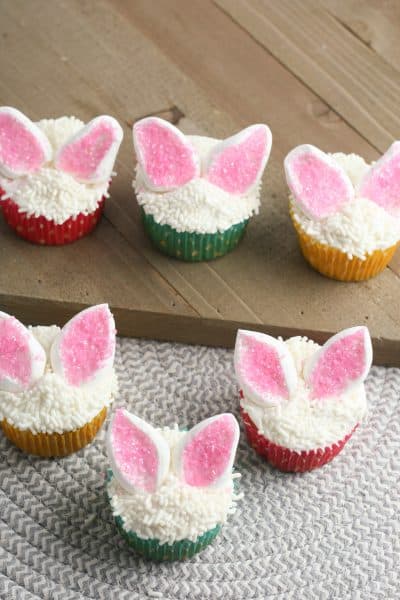 For a while I was experimenting with all kinds of different cupcakes. I was baking all flavors, colors, alcohol infused, fillings, different sized cupcakes–you name it. Cupcake wars was watched religiously and even took notes from the super popular show.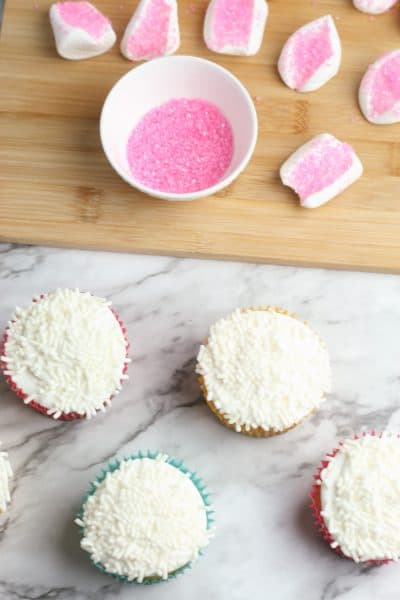 I scoured Pinterest for more and more recipes while I did middle of the night feedings. I made several dozen A DAY. My husband would even take them to work with him. Needless to say he was the most popular guy on the job.
I started getting paid requests to make cupcakes for weddings, birthday parties and so much more. I branded myself with labels, stamps and professional boxes. The orders were a nice income supplement while I was on maternity leave from my corporate job. I even had visions of opening up my own little cupcake shop in Brooklyn.
Unfortunately the demands of being promoted at work, having a newborn and a 3 year old caught up to me rather quickly. I had to shutter the business because I was simply too exhausted to come home and bake after a long day of commuting, working and mothering.
I never stopped baking for myself though! Cupcakes are still so much fun, and the creativity can truly be endless. I still bake for my kids events at school! I don't do it because I want to impress–but because baking is a happy place for me so I take every opportunity to flex that muscle.
Easter Bunny Ear Cupcakes
These #Easter Bunny Ear Cupcakes are super cute for any spring occasion! #cupcakes #bunny #baking
Today I am sharing some fun and easy Easter Bunny Ear Cupcakes with you just in time for the Spring season. Although I generally make my cupcakes from scratch, using a box cake mix just makes things a lot easier–especially if you are in a bind!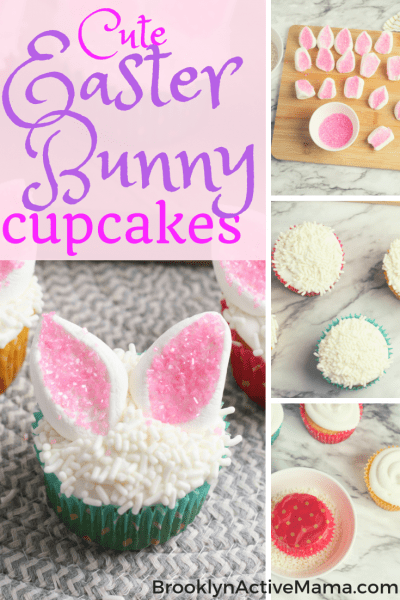 These adorable Easter Bunny Ear cupcakes use cake mix and is super fun to make with the kiddos!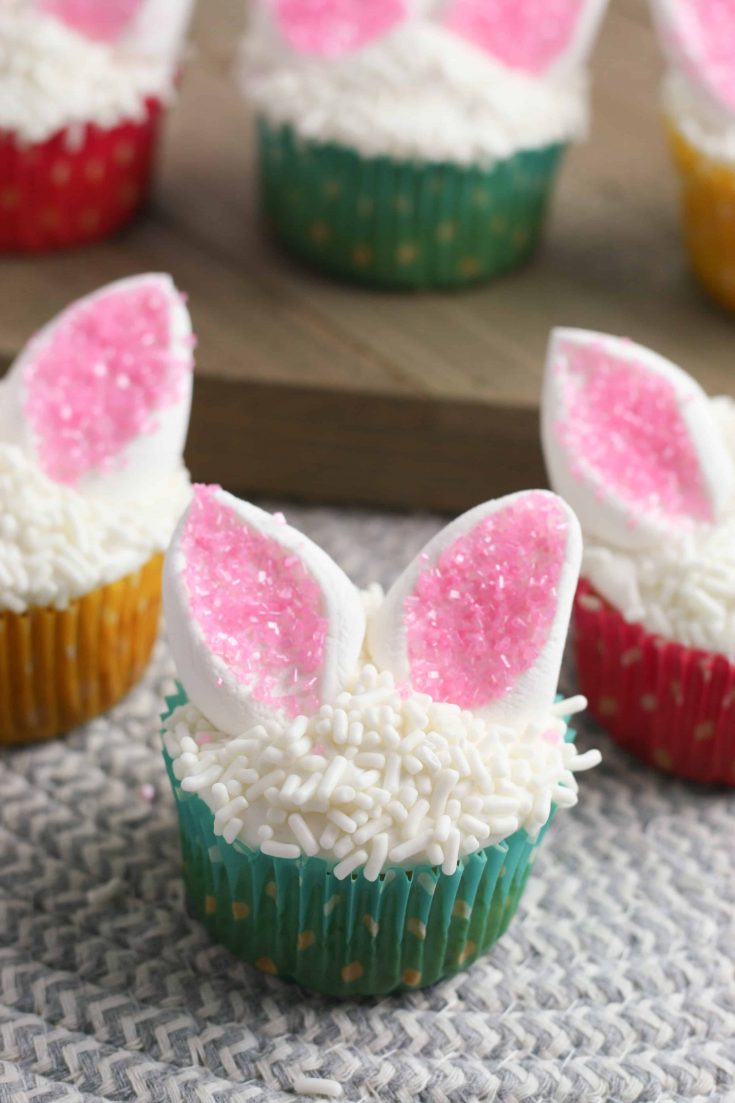 Yield:

24 cupcakes
Cute & Easy Easter Bunny Cupcakes
These cute and easy Bunny Ear Cupcakes are adorable for any Spring events you may have! These super festive cupcakes will be the star of the show!
Ingredients
1 box white cake mix
1 jar premade vanilla icing
24 marshmallows
1 ½ cups white sprinkles
1 cup pink crystal sprinkles
Instructions
Bake cupcakes according to package directions and ice with vanilla icing.
Dip each cupcake in white sprinkles until the top of the cupcake is covered with sprinkles.
Make the bunny ears by cutting a marshmallow in half at a diagonal, then dipping the sticky side of each half in pink crystal sprinkles.
Place two marshmallow halves on top of the finished cupcakes, lightly pressing the marshmallows into the icing to secure each ear.