I love them, I watch the movies all of the time, I run in races–the obsession is so real.
Last year when I heard that the Beauty and the Beast Movie was being made into a live action movie, I was simply beside myself in excitement.
We were invited to see a preview of Beauty and the Beast and I was SO READY. The boys were excited to go as well, but my excitement MAY have overtaken theirs a bit. It's a movie from my childhood that I never has gone out of style for me. Every single time I go to Disney World I make sure I see the live mini play at Hollywood Studios. I've seen it over a dozen times and I pretty much NEVER get tired of it.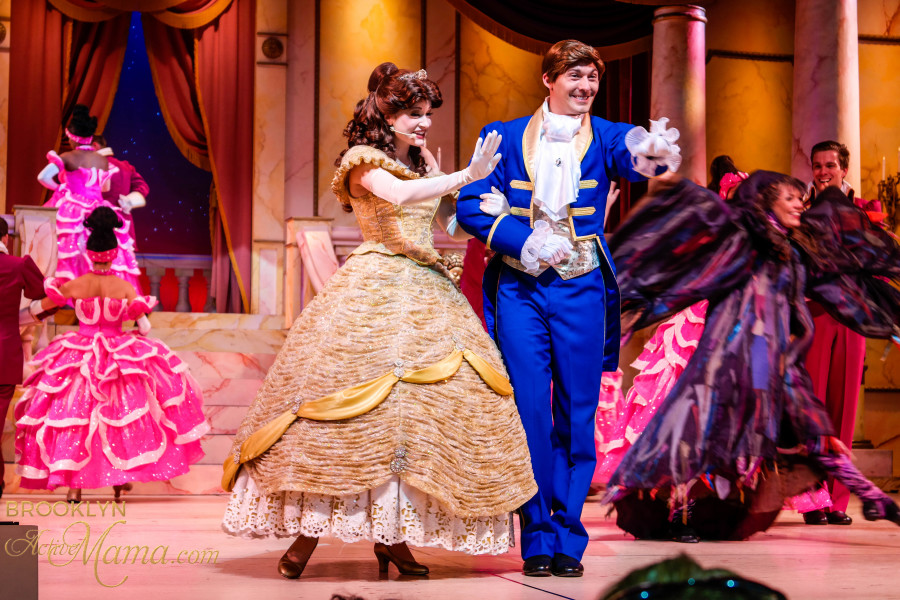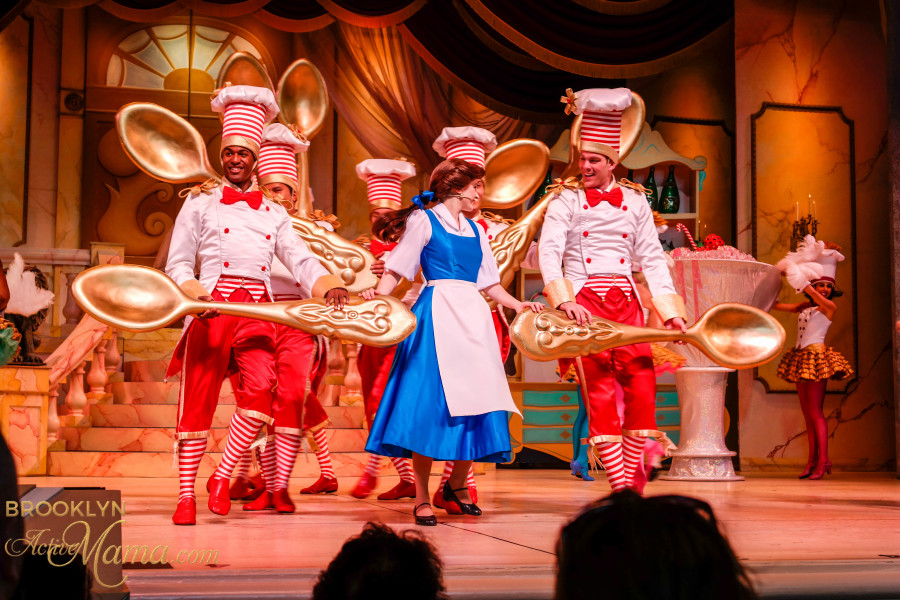 The MOMS invited us to to see the movie on Monday night, fate was nice enough to bless us with a snowstorm the next day so we were free to hang out without having to worry about getting up early the next day. The lines were long and the anticipation was HIGH, every blogger in NYC was there are ready to see it! In the effort of not giving ANY spoilers, I am going to share a few of the things that I loved about the movie.
3 Things I Absolutely Loved About Beauty And The Beast
1. The Diversity: I am a huge fan of movies set in this time with the beautiful corsets, wigs and accents. One thing that I always noticed, even as a child, was that there were never any noticeably african american characters in prominent roles. Quite often there aren't any AT ALL. The Beauty and the Beast movie not only had plenty of African American characters but a lot of them were in prominent roles. There were even interracial marriages! It is a huge step forward and it made me so happy to see this kind of progress.
2. The Music: I don't know of any other Disney film where I know the soundtrack so well. (Except maybe recently Moana, because my kids can't stop playing the soundtrack!) The songs were SO phenomenally done, it was like I was hearing them for the first time. The Be Our Guest scene was visually  the coolest thing I've seen in a really long time!
3. The 3D Effect: So I know that 3D costs significantly more when you are bringing more than one person to the theater but I think it is TOTALLY worth it for this movie! The ENTIRE film is in 3D and it takes everything to a whole new level of dramatic. There were several times when I jumped in my seat and plenty more times when the kids were reaching out in front of them trying to touch something that seemed like it was really there!
3 Reasons Why I LOVED #BeautyAndTheBeast! @beourguest #beourguestmoms #DisneySMMC
I highly recommend the film, you won't be disappointed. I was all weepy at the end even though I clearly know how this movie ends. My youngest (5) was a little scared at certain points, but I held his hand and he was okay. This movie was completely worth the wait!
Are you going to see the movie? Are you taking the kids? What is your favorite Disney movie?