If you're in the mood for something savory, then this Whole Cajun Roast Chicken is just what you need! This is a Cajun-inspired dish that will make your taste buds jump for joy.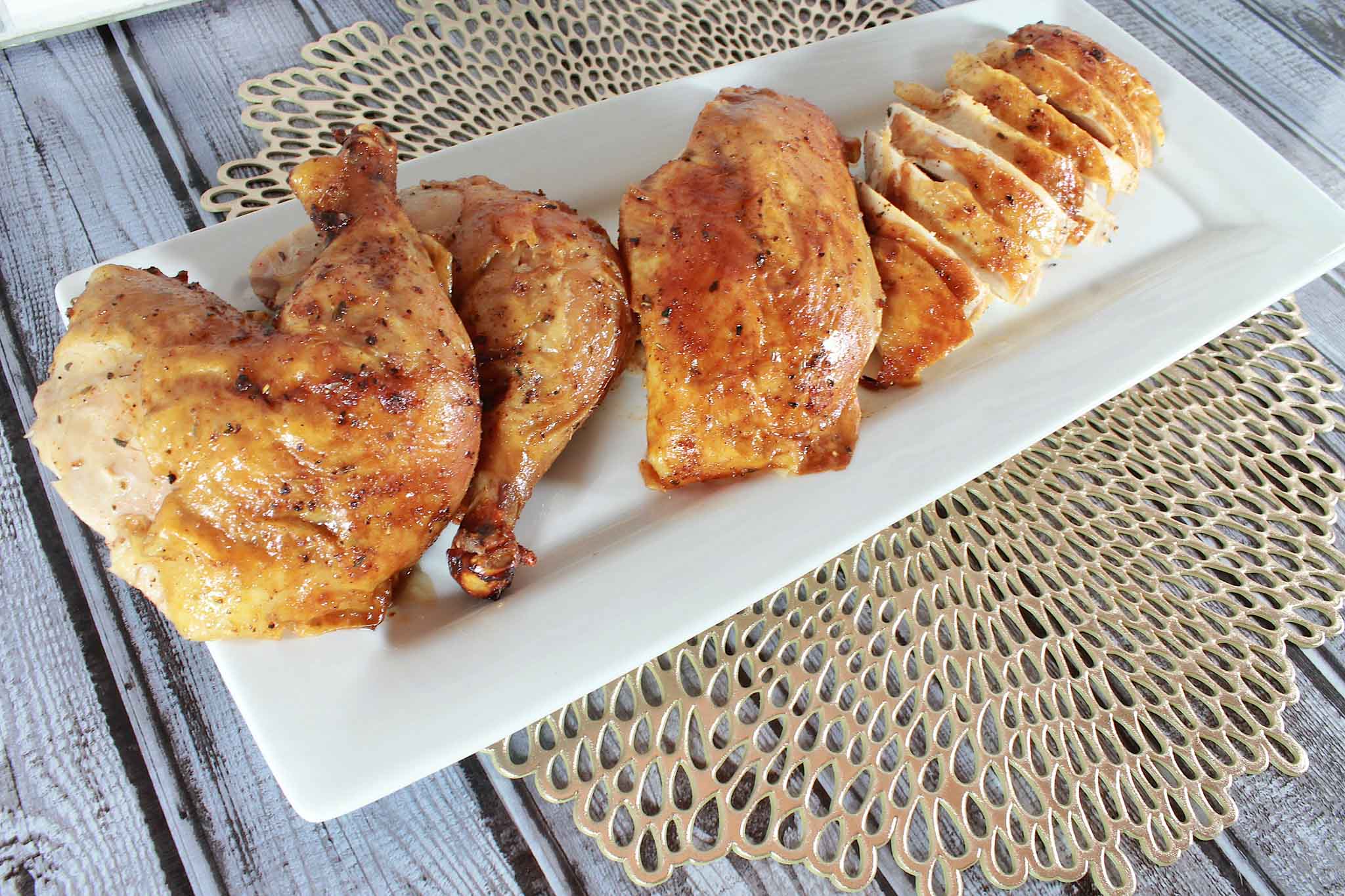 Do you know how many times I have wanted to cook a whole chicken? The fact that I was craving Cajun food helped me to create this Whole Cajun Roast Chicken.
The taste is phenomenal and you'll never want chicken any other way again. If you get the chance, make sure you make this dish ASAP.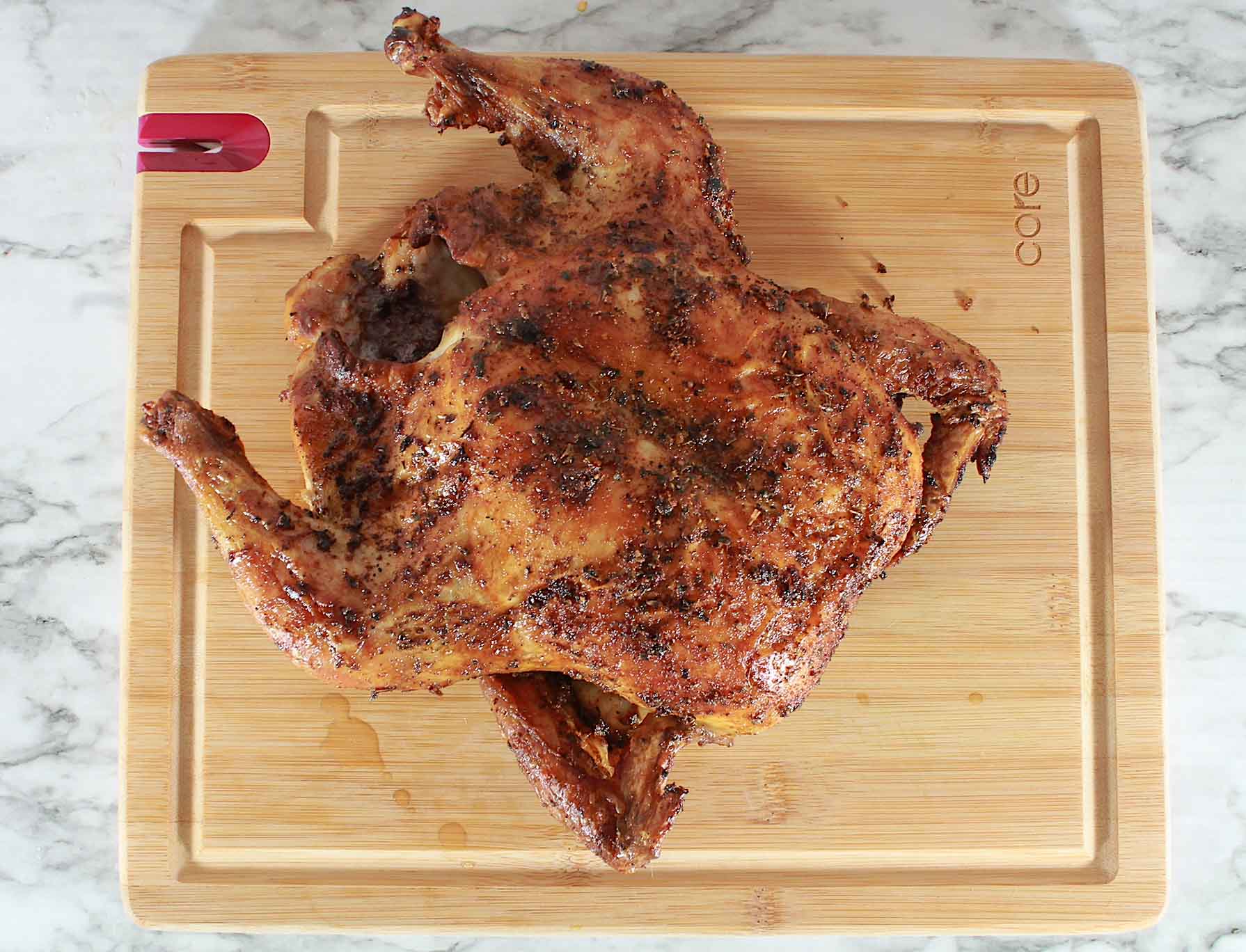 Whole Cajun Roast Chicken Ingredients
Do not let the words Cajun and roast scare you. You are capable of making this meal and I am going to show you how. You are going to need some very basic ingredients to get started with this meal.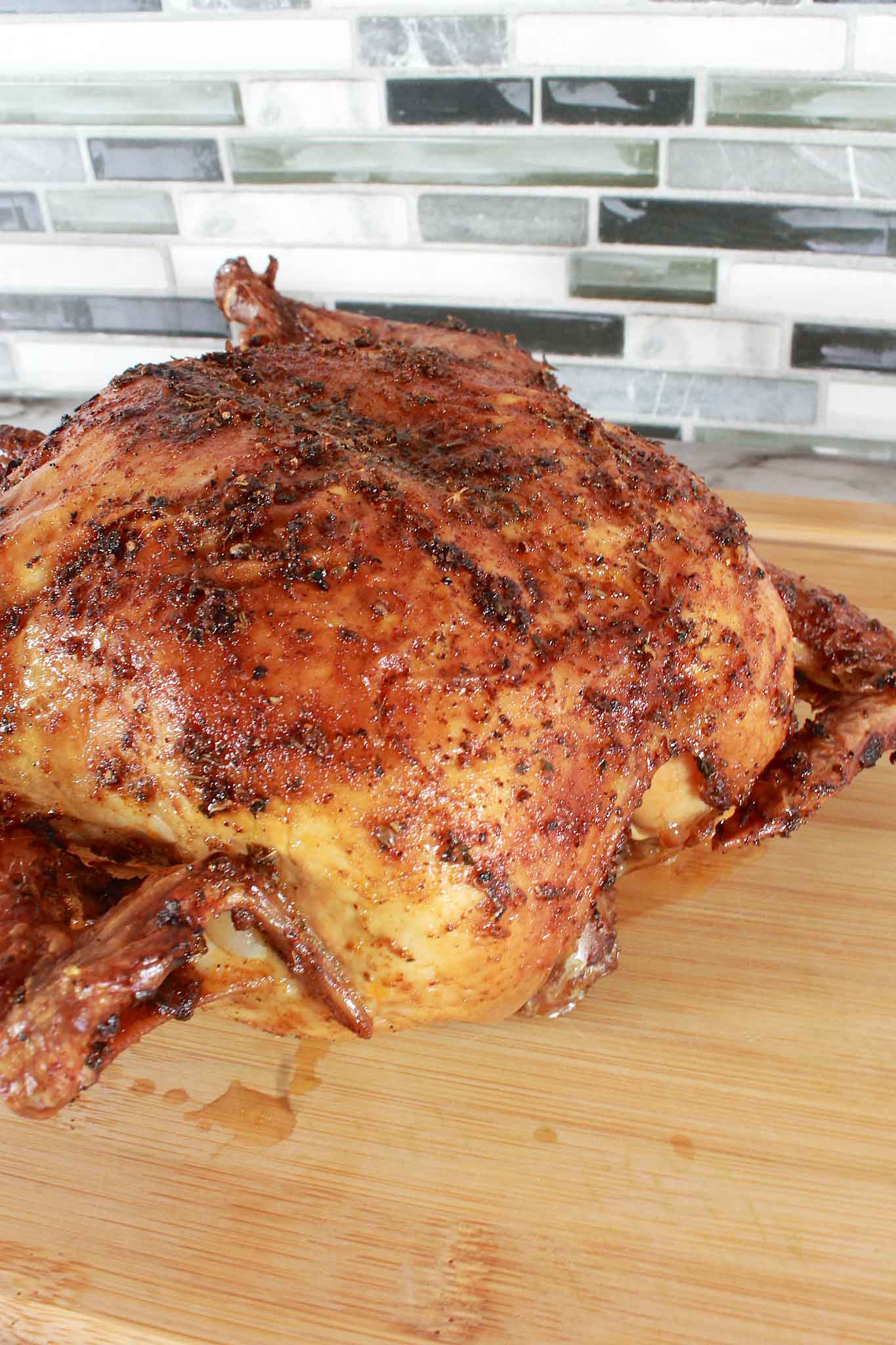 I'm going to name some of them here, but you will be able to see the entire recipe in the recipe card below. This recipe calls for ingredients like: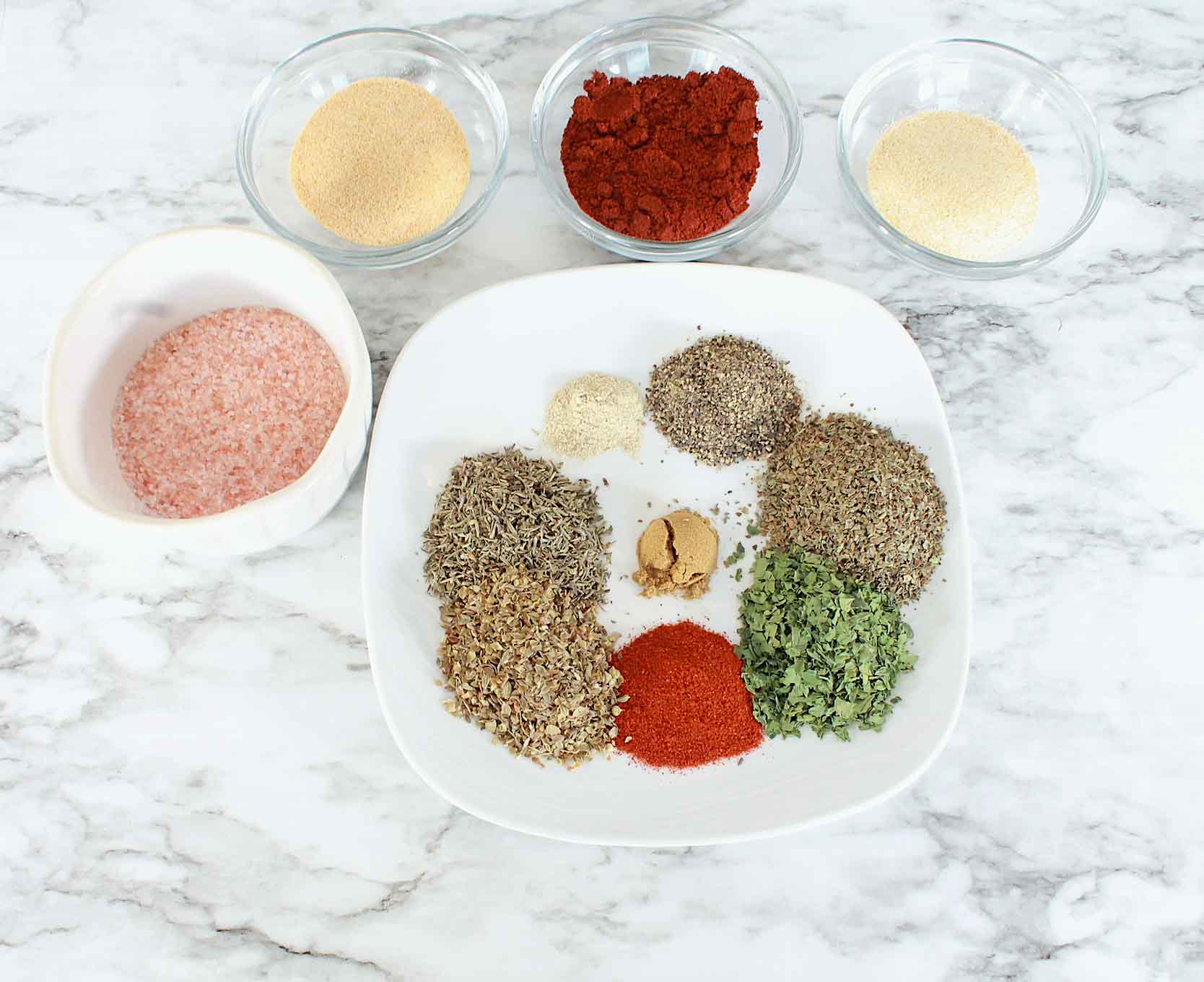 Whole chicken
Butter
Salt, brown sugar, paprika, and so many other spices.
I think I love this dish so much because of all of the seasonings used. If you've never used this many spices or seasonings in your dishes, don't be scared. The Cajun Brine and the Cajun Rub are going to help bring this roast chicken recipe to life.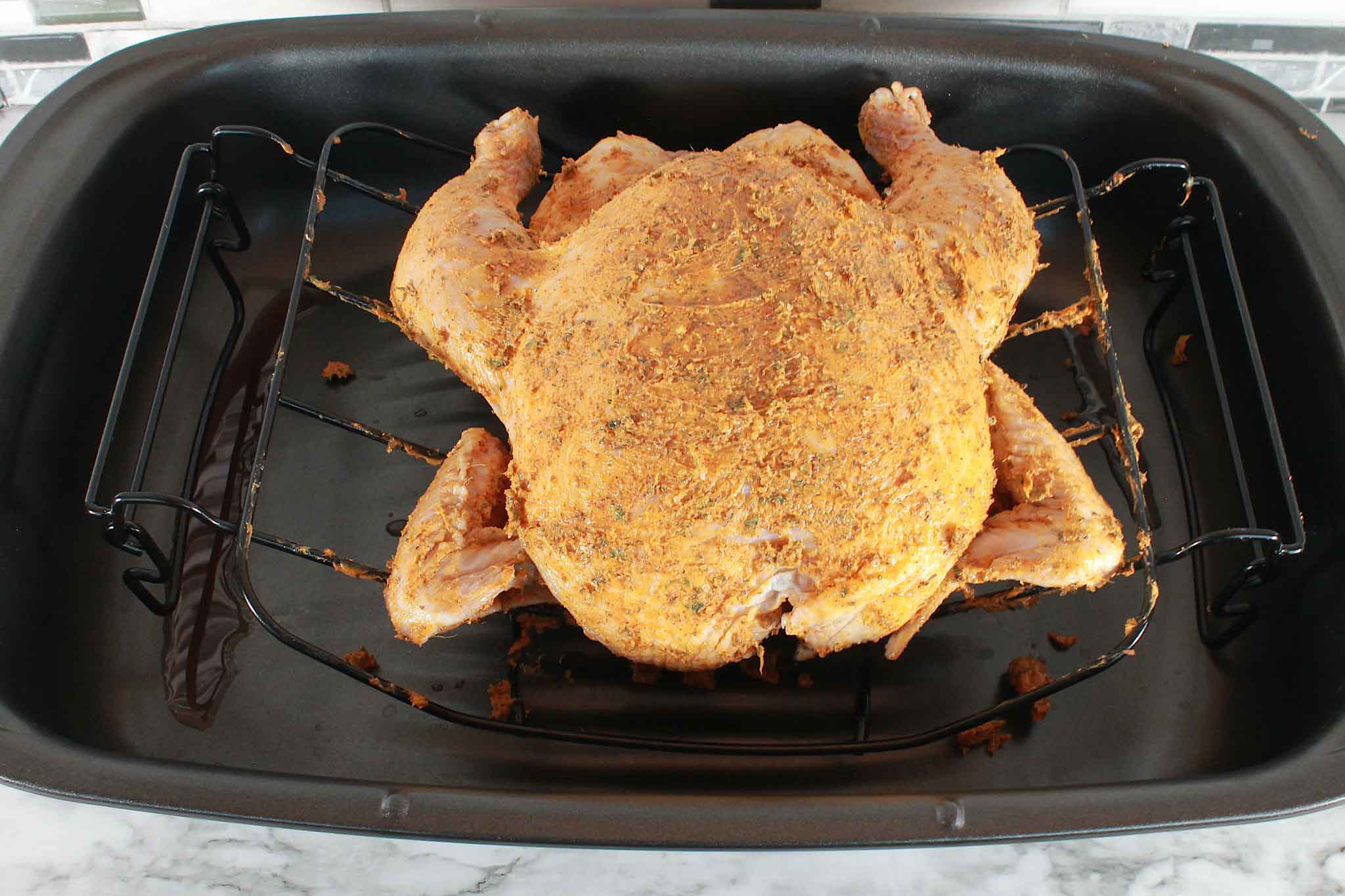 How to Store the Roast Chicken
After you cook this chicken and you want to store it, there are a few things you can do. I like to debone my chicken and get as much meat off of it that I can.
I then place all of the meat into a closed container. It can sit in the fridge for a few days. You don't want this chicken to go to waste though. It is the more flavorful chicken you will ever have!
Whole Cajun Roasted Chicken
Prep Time: 12 hours 8 seconds

Cook Time: 40 minutes

Additional Time: 10 minutes

Total Time: 12 hours 50 minutes 8 seconds

This Whole Roasted Cajun Spiced Chicken is full of flavor and roasted to perfection!
Ingredients
● 5-6 lb Whole Chicken
● ¼ Cup Butter (room temperature)
Cajun Brine:
● 3 Tbsp Coarse Salt
● 3Tbsp Brown Sugar
● 2 tsp Smoked Paprika
● 2 tsp Dried Oregano
● 2 tsp Ground Red Pepper
● 1 tsp Garlic Powder
● Water to cover the Chicken
Cajun Rub:*
● ¼ Cup Coarse Salt
● 2 Tbsp Chili Powder
● 1 Tbsp Onion Powder
● 1 Tbsp Garlic Powder
● ½ tsp Cumin
● 1 tsp Cayenne Pepper
● 1 Tbsp Dried Thyme
● 1 Tbsp Dried Basil
● 1 Tbsp Dried Oregano
● 1 Tbsp Dried Cilantro
● ¼ tsp White Pepper
● 2 tsp Black Pepper
*Or your favorite Cajun Seasoning
Instructions
Combine all ingredients into 1 Cup of warm water; stir to dissolve.
Clean the chicken and remove the innards; Place the bird into a bowl or a large zip lock bag. Cover the bird with the brine, add enough water to cover the bird completely.
Allow to brine 8-12 hours.

Cajun Rub:
Combine all ingredients; mix well.

Preparation:
Pull the chicken from the brine and rinse it off 1 hour prior to cooking; you want it to be room temperature. Place the chicken on a rack in a roasting pan.
Preheat the oven to 425° F.
Combine the Softened butter with ¼ of the Cajun Rub; rub it all over the bird.
Roast the chicken at 425° F for 20 minutes, then reduce the heat to 350° F for an additional 20 minutes per pound. Bake the chicken to an internal temperature of 165° F at the thighs.

Remove from the oven and cover loosely with foil for 10-15 minutes to allow the juices to redistribute throughout the meat.
Slice and enjoy!

If you liked this amazing Roasted Chicken recipe be sure to check out these fun recipes!
Slow Cooker Chicken Tortilla Soup with Spice Chipotle Crema
Easy Lunch Ideas: Roasted Chicken Salad Croissants
Hi! I'm Nellie. I am a busy mama of three, wife to my high school sweetheart who loves to cook, workout and stay organized! I love to share helpful printables, the best recipes and fitness tips for the modern mom. I strongly believe that every mom can feed their family well, take proper care of themselves and have fun along the way! Read my story.
Get comfortable and be sure to come hang out with me on social. Don't grab your free fitness journal before you go!