Volcano Bay Water Park: 8 Insider Tips To Maximize Your Fun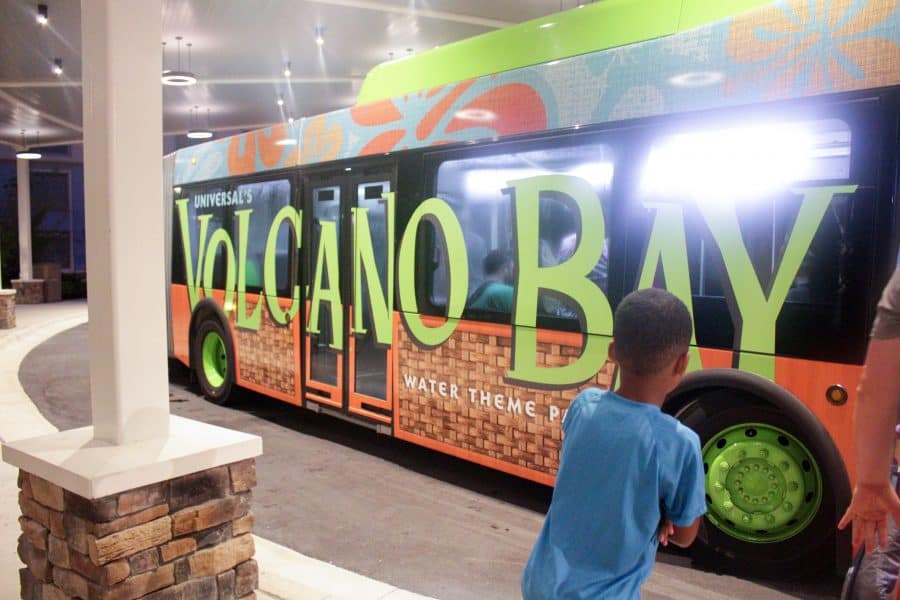 Historically, I have never been into water parks–even as a child. I didn't have high expectations for Volcano Bay, but I was pleasantly surprised and I am now a believer. Universal's Volcano Bay Water Theme park is really one of the most awesome water parks that I have ever been to! Today I am going to share a several tips to make sure you have the best time possible at Volcano Bay!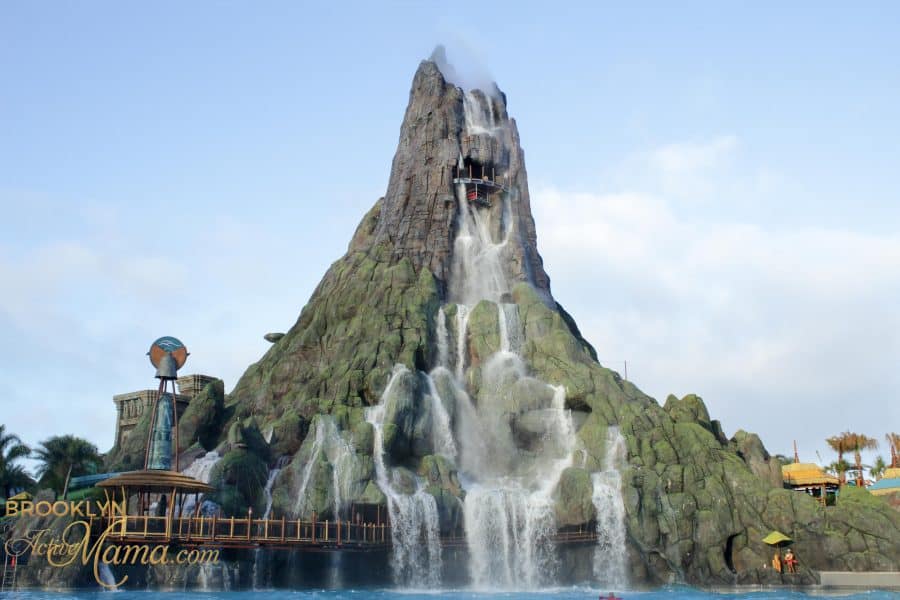 Water is Life. Life is Joy. That's the philosophy celebrated at Universal's Volcano Bay™ water theme park. It's the carefree attitude the fabled Waturi islanders have embraced on their Pacific isle for centuries. Now you can live the Waturi way at this all-new park where thrills and relaxation flow in perfect harmony.
Volcano Bay General Information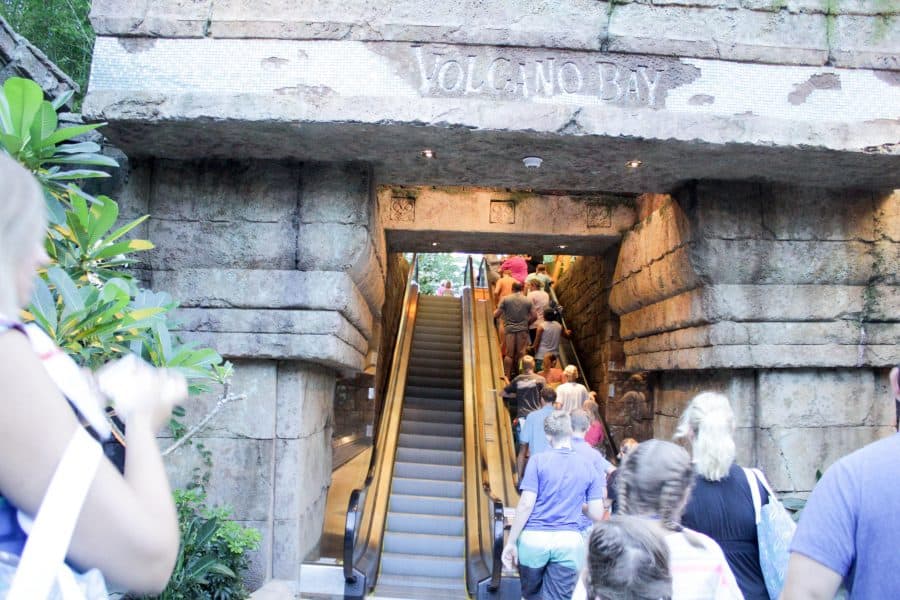 Tip #1: This is a VERY popular park. If you are going, GO EARLY. If you are worried about getting something to eat the restaurants inside of the park are open starting at 7am on most days. The park has been known to close due to capacity so getting an early start is critical!
Tapu Tapu Bands
Included with your admission are these nifty Tapu Tapu bands. They are mini wristbands that allow you to check in to your favorite ride while you explore the rest of the park. The band will let you know exactly how much time you have left to ride so you don't lose track and can plan your rides (or even meals!) accordingly.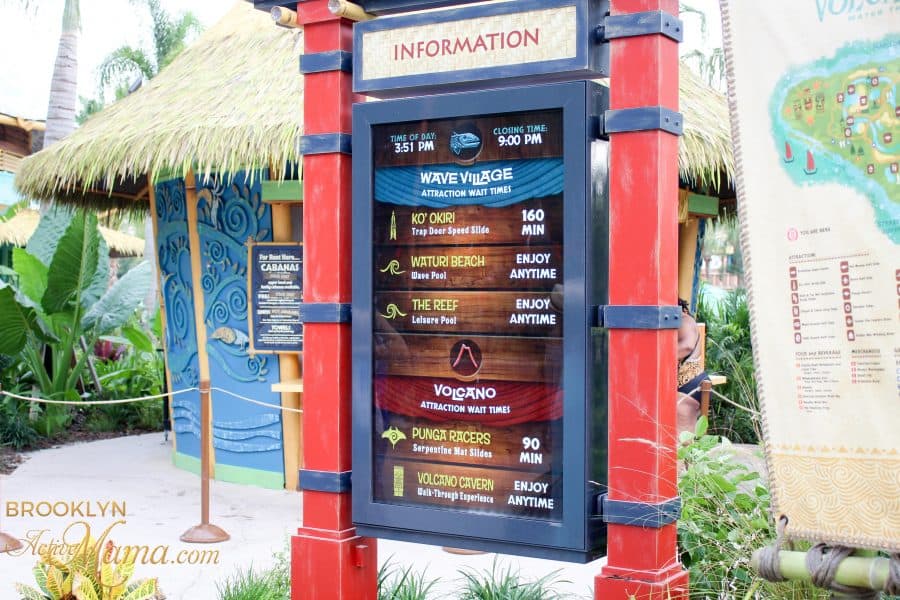 The cool part about the TapuTapu bands is that you can use the Universal Orlando app to connect your credit card so that you can buy snacks or gifts on the go without having to carry the physical card with you.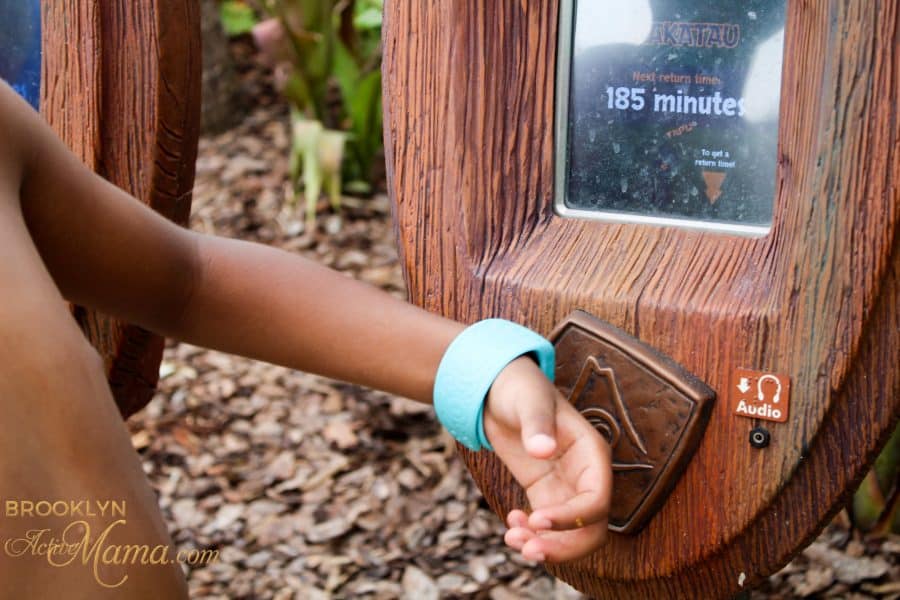 Volcano Bay Rides
There are plenty of rides for ALL ages. My husband is a bit of a thrill seeker so he was all over the bigger more heart stopping rides. THE most popular and talked about ride in the park is the Ko'okiri Body Plunge which features a 70-degree fall through a drop door and 125 feet of white-knuckle fun.
Tip #2: If you (or someone in your family) wants to ride the Ko'okiri Body Plunge, be sure to arrive early and go straight to the ride. It is located in the back of the park. The wait times get pretty high pretty fast. If you are not there at the very opening of the Volcano Bay Water Theme Park, make sure to make your way to the ride tap your Tap'tu and get into the queue while exploring the rest of the park!
Tip #3: There are plenty of rides for the younger kids to enjoy as well. There are plenty of slides, water parks, mini pools that my kids couldn't get enough of.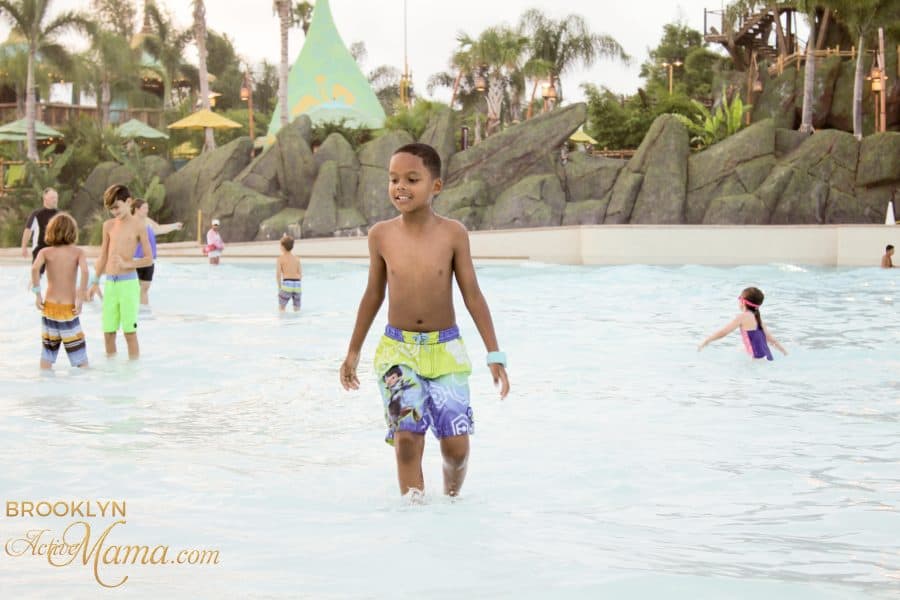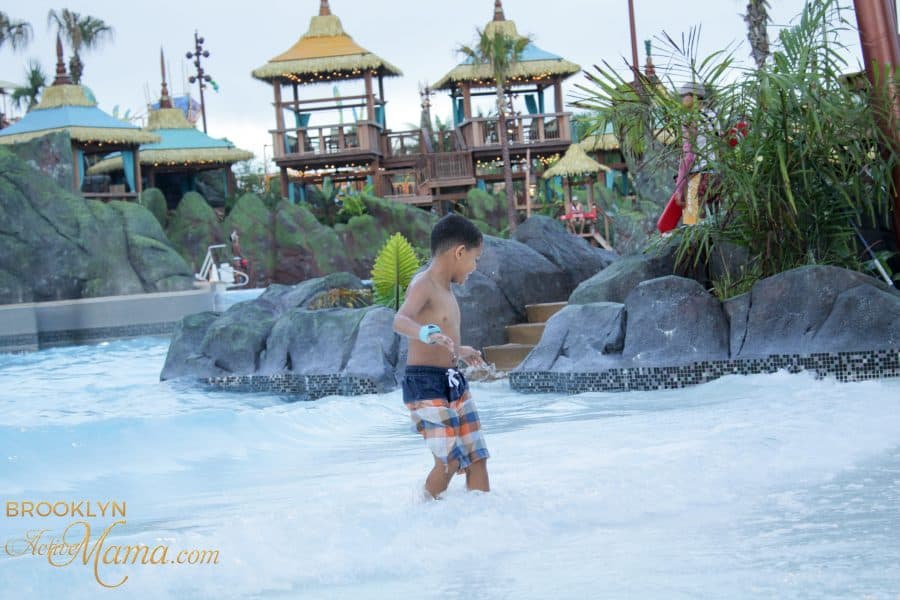 Volcano Bay Relaxation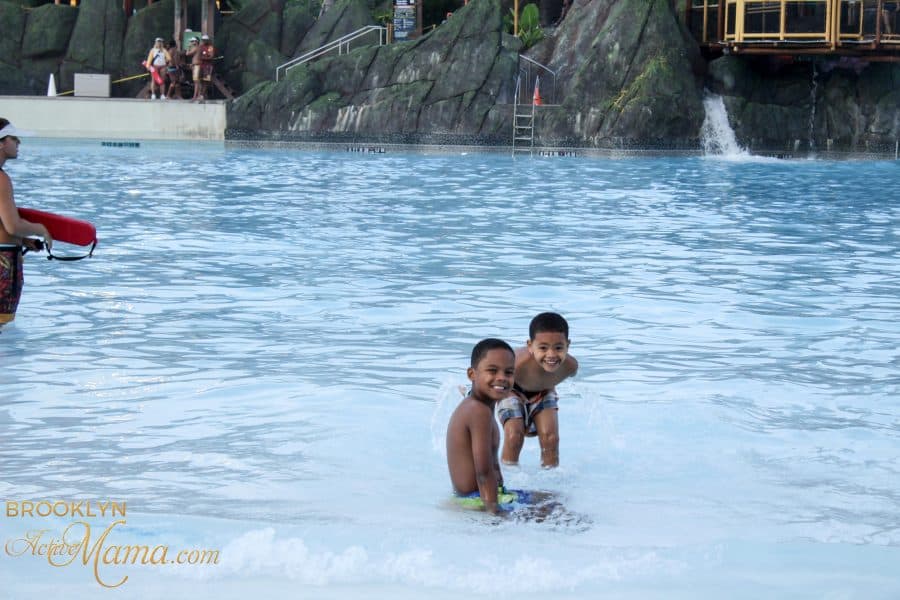 There were plenty of folks that came to get some relaxation and some sun. I am a part of that group!
Tip #4: If you want a a prime spot in front of the Waturi Wave Pool, be ready to run. As soon as you are able, go straight to the chairs and claim your spot! We were there early before the park opened, but as soon as it opened to the general public, we saw a flood of people run to grab seats as quickly as they could. The Waturi Wave Pool is awesome but there are other places around the park including to lay down and relax.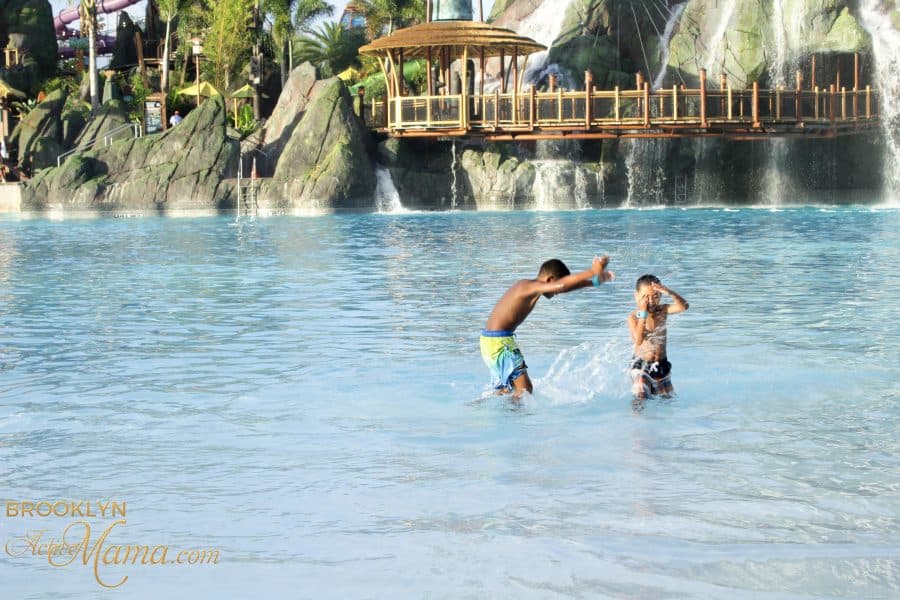 Tip #5: Book your cabana early. If you want to book a cabana for an additional fee make sure you book before you get there. They tend to sell out quickly in peak seasons. The cabanas include the following:
Towel service
Padded lounge chairs
Complimentary fruit and snack basket
Small fridge (replete with bottled water)
Concierge service
The ultimate guide to #VolcanoBay #WaterPark in @UniversalORL! #traveltips
Lockers & Rentals at Volcano Bay
Tip #6: If you carry around way too much stuff (read: me) There are lockers that are available for purchase that is accessible with your TapuTapu so you can access whenever you need! The ability to be so hands free in this waterpark is priceless!
Tip #7: The Kopiko Wai Winding River is such a fun way to relax! It's a beautiful lazy river with plenty of room for you to grab a tube and let the water take you away!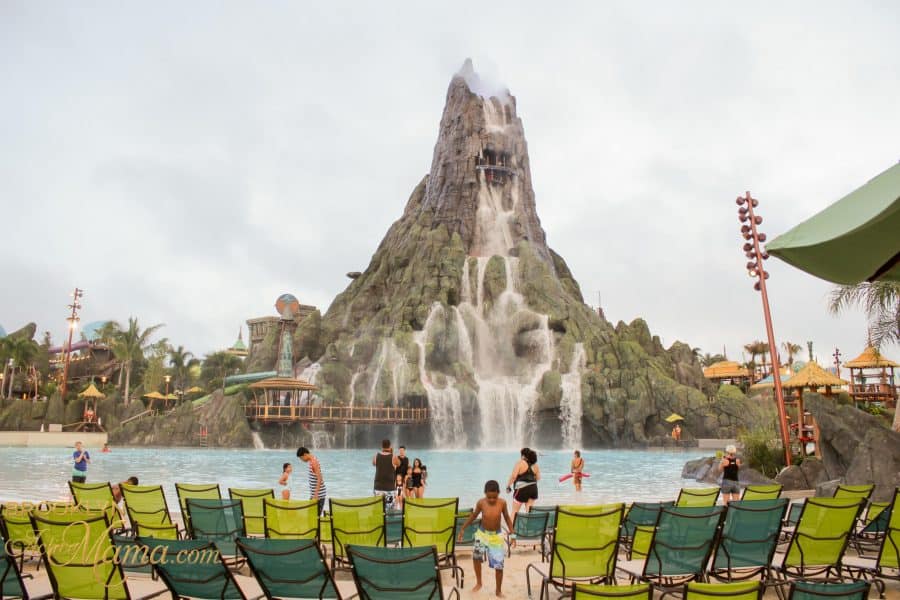 Tip #8: Don't leave if it rains, Orlando weather can change very quickly and it's best to just ride it out in the wave pool or grab a drink. 😉
Volcano Bay Water Park Tickets
Tickets can be purchased on the Universal Orlando website. The prices differ for every season, but generally run about $67.00 for an adult one day pass and $62.00 for a child one day pass.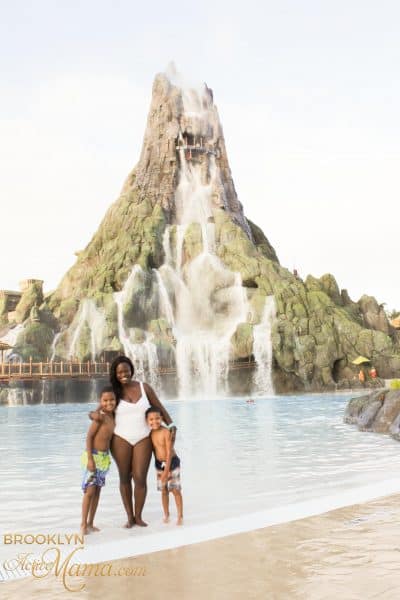 Check out these easy tips! --> Volcano Bay Water Park: 8 Pro Tips To Maximize Your Fun @UniversalORL #ReadyForUniversal
Have you ever been to Volcano Bay Water Park?
If you are looking for more Universal Orlando tips, check out:
Loews Sapphire Falls Resort: The Caribbean Gem Of Universal Studios
Universal Studios Orlando – VIP Tours of the Parks!
Why You Should Bring Your Kids to Universal Studios Orlando
Hi! I'm Nellie. I am a busy mama of three, wife to my high school sweetheart who loves to cook, workout and stay organized! I love to share helpful printables, the best recipes and fitness tips for the modern mom. I strongly believe that every mom can feed their family well, take proper care of themselves and have fun along the way! Read my story.
Get comfortable and be sure to come hang out with me on social. Don't grab your free fitness journal before you go!