How To Have The Perfect Valentine's Day Party For Kids
Kids love to have parties and lately Valentine's Day is yet another excuse for parents to have little get-togethers. A child-friendly Valentine's Day party for kids is actually pretty easy to set up, check out these tips plus a free Valentine's Day themed bookmark download to give to your guests!
Decorate For The Occasion
Get into the party mood by decorating the house in various shades of red, white, pink, and purple. Include a few hearts and maybe a couple of Cupids. Go as cheesy or simple as you want. Have the children help you decorate.
Let the music set the mood
Collect a variety of love songs. Go for cheesy kids classics, such as Barney's famous "I Love You, You Love Me". Or look for more adult cheesy songs, such as Whitney Houston's "The Greatest Love of All". These love songs will help set the loving mood as the background soundtrack. They can also later be used for a Valentine's Day version of Musical Chairs.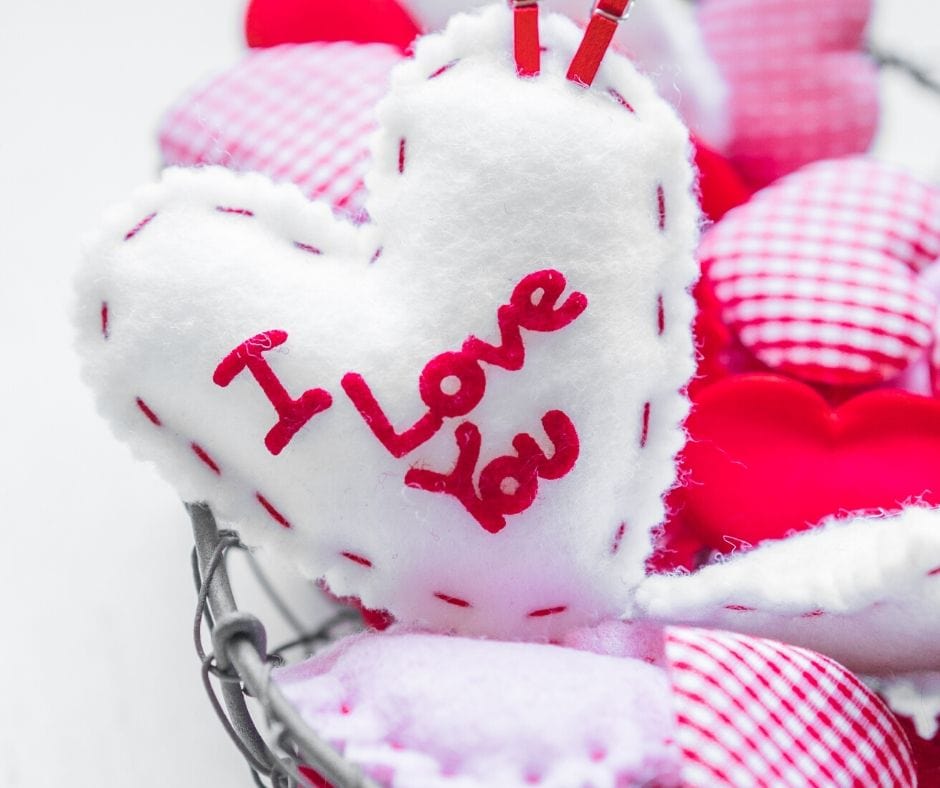 Pin The Heart
Play a Valentine's Day version of "Pin the Tail on the Donkey", only called "Pin the Heart on the Child". Each child receives at least one heart shape. A giant outline of a child is attached to the wall. (Make it special by having the outline be of the child hosting the party.)
One at a time, the children are blindfolded, then gently spun in a circle. Their goal is to attach the heart in the appropriate place on the child's body shape .
Get A Pinata!
No kids party is complete without a pinata. Splurge on a cupid- or heart-shaped one at your local party store. Or, have fun making your own pinatas at home. Dip newspaper strips into a mixture of one part flour and one part water (or diluted white glue) and wrap them around some sort of mold. When it is dry, paint it and fill it with candy.
Valentine's Day Printable Games
Set up a board game area. Starting around Christmas, you can find Valentine's Day games in many of your local stores. Purchase age-appropriate ones, or even make your own.
You can download and print off a variety of games by doing a search for "free Valentine's Day printables" on the internet. Or, make your own bingo and dominoes games by using stickers. I've got a fun and free Wacky Question Valentine's Day Game that the kids will love right here!
Word games
Older children may enjoy playing some word games. Have Valentine's Day word searches available. Make up crossword puzzles.
Do a Valentine's Day version of Scrabble by creating word cards of Valentine's Day-themed words. Then supply an appropriate amount of corresponding letters. Have the children match letters to their card.
Arts and Crafts
Set up an arts and crafts station. Provide an array of art materials, including paper, glue, scissors, paint, markers, and crayons. Include the obligatory thematic colors.
For younger children, precut hearts or draw lines on folded paper, ready for them to cut out. Again, you can do an internet search for templates and fun crafty ideas.
Get To Baking!
Children are always hungry. Tantalize their taste buds while letting them be creative. Have some white sugar cookie dough on hand. Let them roll and cut out their own cookies to then bake and decorate. Or you can even bake these awesome red velvet muffins that are gluten free!
Or, skip the baking process by having cookies pre-made or pre-purchased at your local bakery, and simply let the children decorate them. Be aware of any food allergies of your guests anytime you are serving food.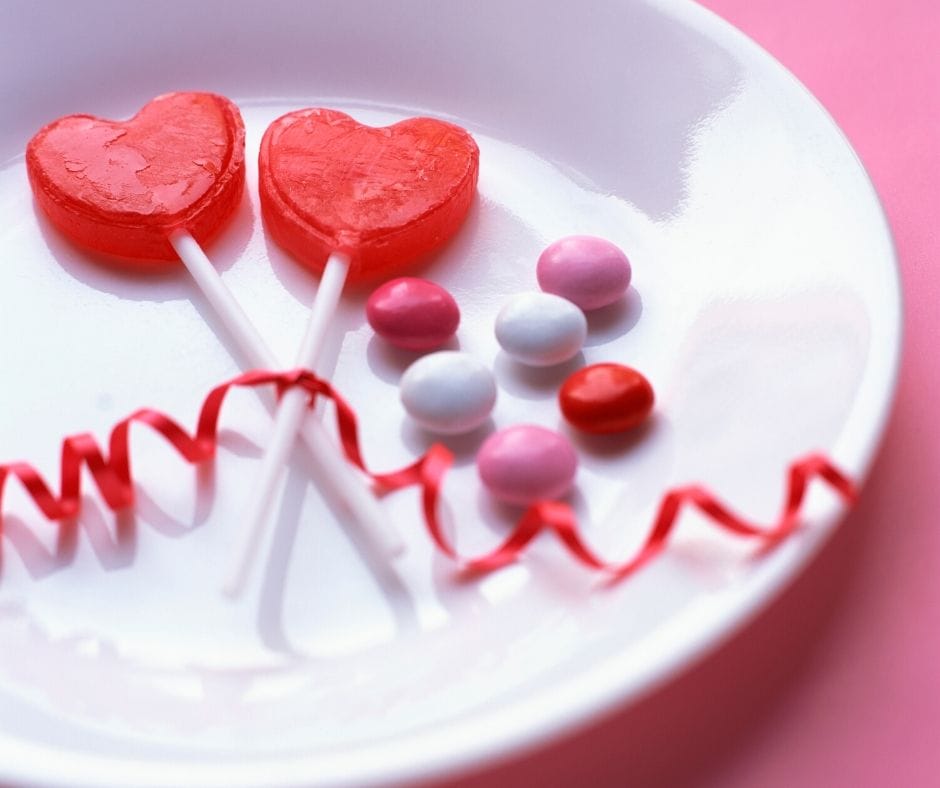 In preparation for the children to pass out their valentines, provide each one with a small bag or box to decorate. Or, have them bring a blank one from home to decorate at your house. Then let each child individually pass out his or her valentines.
After all of that fun and sugar, children are going to start crashing just before their parents arrive to take them home. Or, they will still be spinning like tops. Calm everyone down by watching a classic Valentine's Day DVD. My favorites are the Peanuts DVDs, "Be My Valentine, Charlie Brown", and "A Charlie Brown Valentine". These are guaranteed crowd-pleasers!
Here are some awesome printable bookmarks that you can distribute at your Valentine's Day party for kids! They come with fun sayings including "I'm Donuts about you" and "PEAS be my Valentine" so cute!
Here is Your Free Valentine's Day Bookmark Download
Hi! I'm Nellie. I am a busy mama of three, wife to my high school sweetheart who loves to cook, workout and stay organized! I love to share helpful printables, the best recipes and fitness tips for the modern mom. I strongly believe that every mom can feed their family well, take proper care of themselves and have fun along the way! Read my story.
Get comfortable and be sure to come hang out with me on social. Don't grab your free fitness journal before you go!