These vanilla unicorn cupcakes are great for any occasion! Using beautiful bright colors for tie dye coloring everyone will love these adorable cupcakes!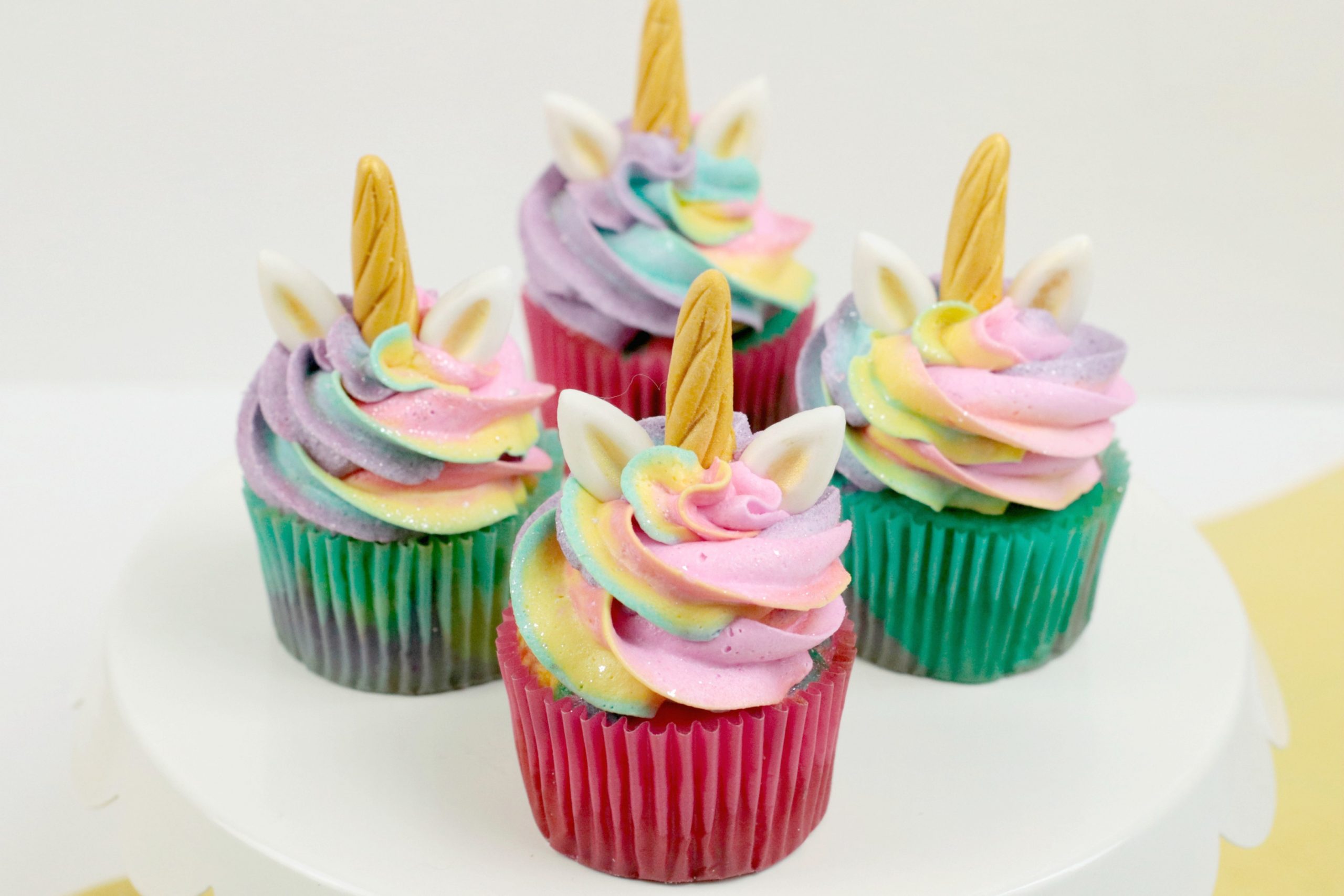 If I had to choose one fictional animal to be my personality it would absolutely be the unicorn. The bright colors, the strength, the horn–all of it is ME.
When I found out I was pregnant with my girl I knew that I wanted my baby shower theme to be Unicorn centered. It was perfect and gorgeous and everything thing I wanted! To read more about my shower check out 9 Fun Ideas For A Unicorn Themed Baby Shower!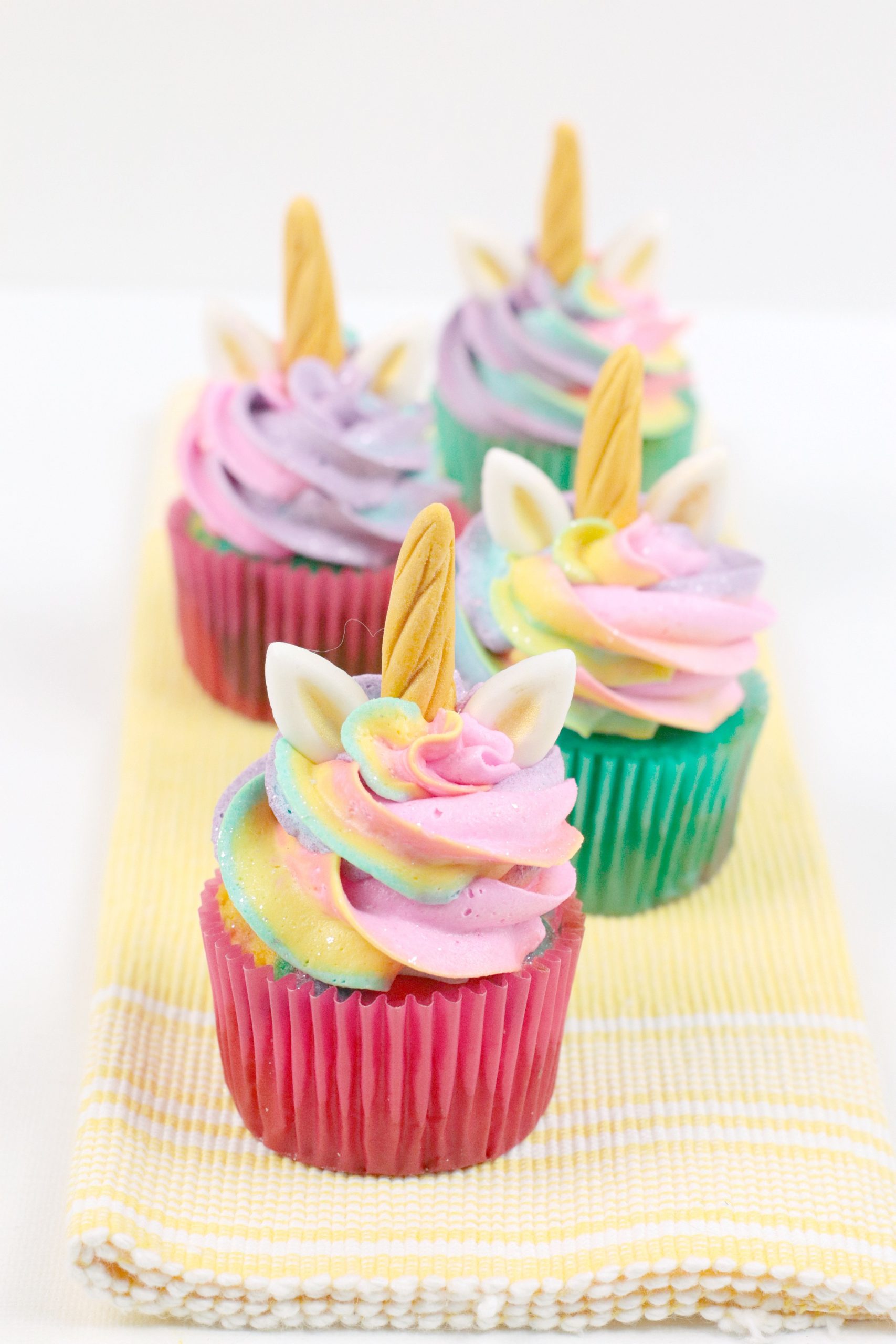 Heck I even dress as a unicorn last year for Halloween and you guessed it, I made the girl dressed up in a matching Halloween unicorn costume too!
Unicorn Cupcakes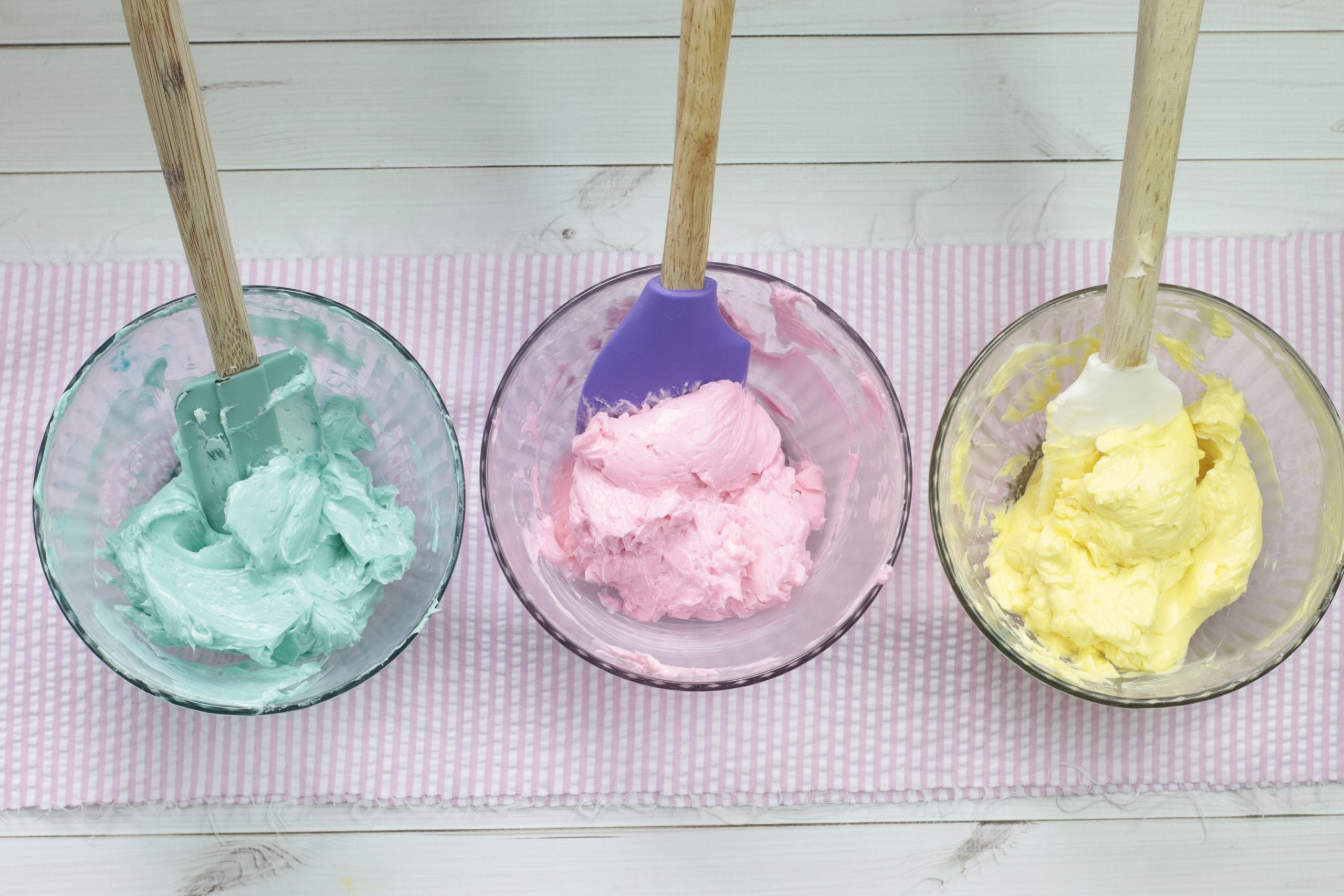 Here is a fun recipe that has a lot of moving parts but the end result is definitely worth it. These unicorn cupcakes have a vanilla flavor and look really amazing with the power of food coloring.
What ingredients do you need for Unicorn Cupcakes?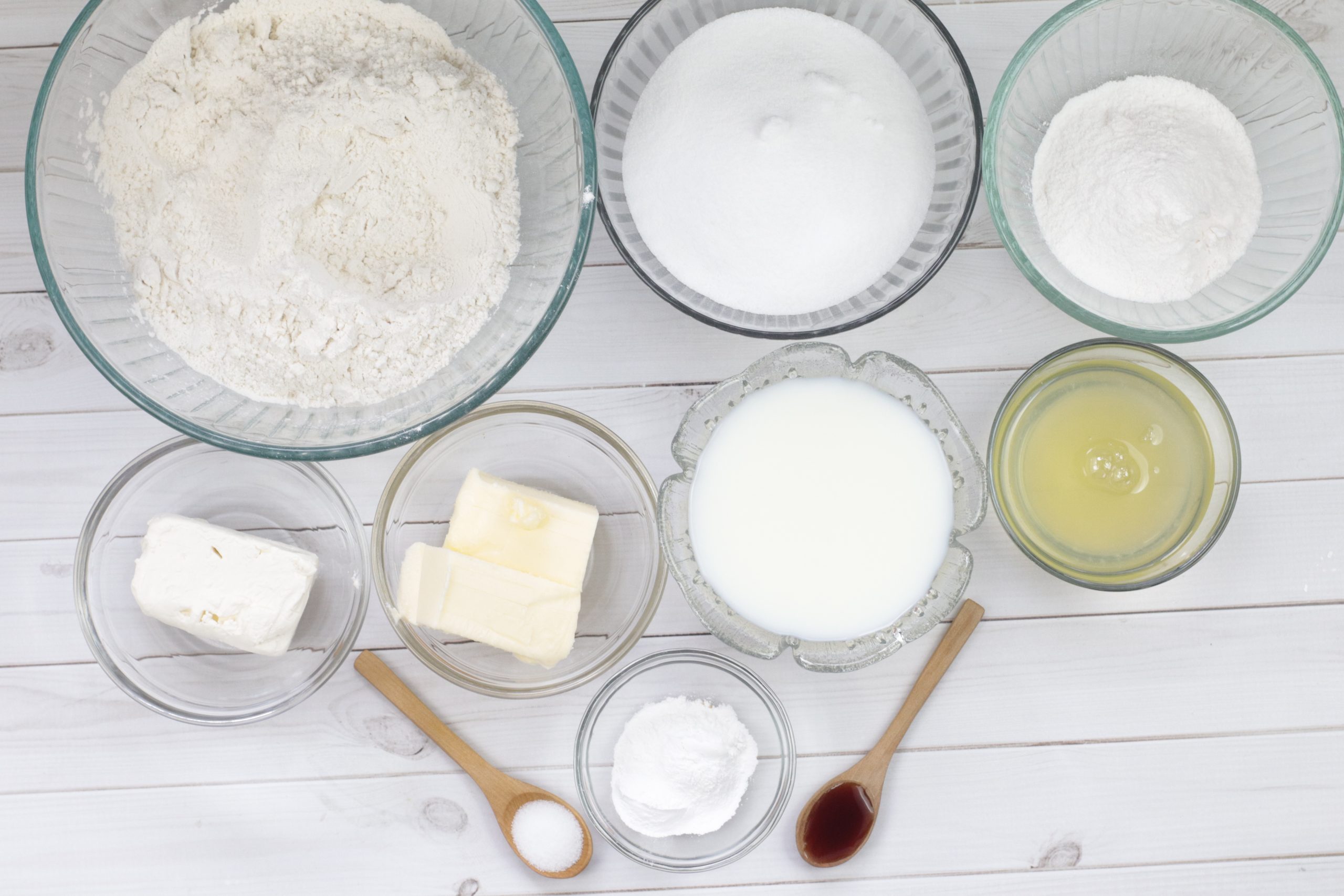 – all-purpose flour
– white granulated sugar
– vanilla pudding
– baking powder
– salt
– butter, softened
-cream cheese, softened
– egg whites
– vanilla creamer
– vanilla extract
Yellow, pink, and teal food coloring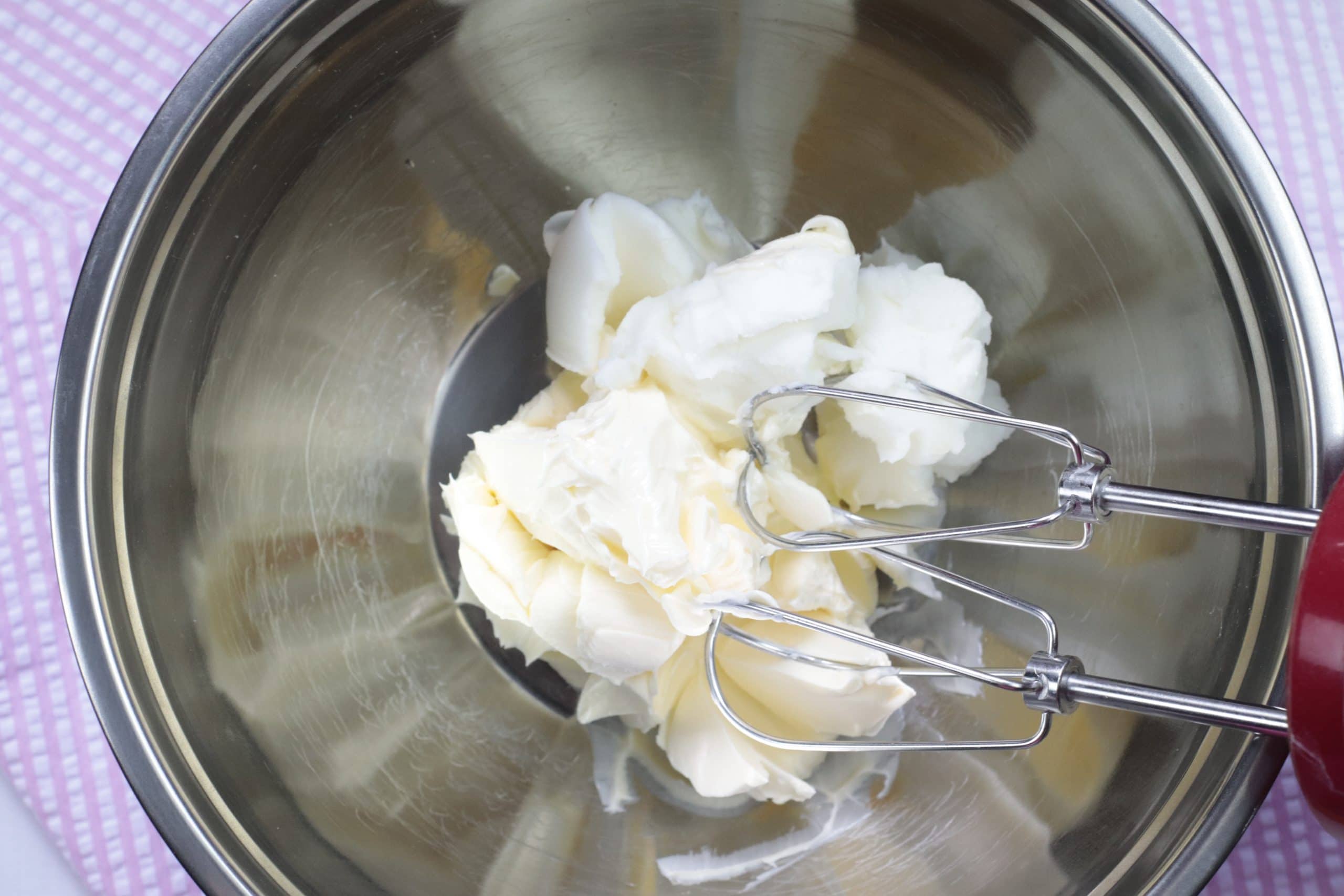 Where should I serve these amazing cupcakes?
Unicorn themed birthday parties or showers are perfect for this. Or if you want to bake these cupcakes with the kids this is a great option too.
Yield: 12-16 cupcakes
The Best Unicorn Cupcakes You Will Ever Make
Prep Time: 20 minutes

Cook Time: 17 minutes

Total Time: 37 minutes

These Unicorn cupcakes are so fun to make with kids. Featuring a tie dye filling, they are delicious and perfect for any unicorn themed party.
Ingredients
Cupcake Ingredients:
• 2 ½ cups all-purpose flour
• 1 ¾ cups white granulated sugar
• 1-3.56 oz box of vanilla pudding
• 1 teaspoon baking powder
• 1/2 teaspoon salt
• ½ cup butter, softened
• 4 ounces cream cheese, softened
• 4 egg whites
• ½ cup vanilla creamer
• 1 teaspoon vanilla extract
• Yellow, pink, and teal food coloring
Frosting Ingredients
• 1 stick salted butter, softened
• 6 ounces cream cheese, softened
• 4 cups powdered sugar
• 1 tablespoon vanilla creamer
• Yellow, pink, and teal food coloring
• 4 small piping bags, 1 large piping bag or 1 tri-color piping kit, 1 large frosting tip
• Edible glitter, optional
Instructions
Preheat oven to 350 degrees. Spray or line a standard muffin
tin.
In a large mixing bowl, add flour, sugar, pudding, baking
powder and salt. Whisk dry ingredients well.
Using a hand or stand mixer, cream butter 1-2 minutes, or until light and fluffy. Mix in your cream cheese until well incorporated, and then do the same with your vanilla. On low, mix in the egg whites.
Fold the wet ingredients into the dry ingredients. Slowly add in the creamer and mix on medium for 1 minute.
Divide the batter evenly between 3 small bowls. Add in your food coloring into each bowl until desired color is achieved. Using a spoon or ice cream scoop, add a small amount of each color batter into the muffin tin until each is about 2/3 full. This will give you the tie dye effect.

You can also use a toothpick and swirl the colors together. Bake for 15-17 minutes, or until a toothpick comes out clean. Allow to cool completely before frosting.
Directions for Frosting:
In a large mixing bowl or stand mixer, cream together butter and cream cheese and beat until light and fluffy. Add in the vanilla extract.
Slowly mix in the powdered sugar, 1 cup at a time, while adding a bit of milk in between each cup. for 1 minute or until creamy.
Separate frosting into 3 bowls. Add in your food coloring into each bowl until desired color is achieved. Prepare frosting bags/kit and fill each color frosting into each separate bag. Place the 3 smaller piping bags into the larger piping bag or connect to the tri-piping tip.
Pipe each cupcake and sprinkle with white edible glitter.
Nutrition Information
Yield
12
Serving Size
1
Amount Per Serving Calories 662Total Fat 28gSaturated Fat 16gTrans Fat 1gUnsaturated Fat 10gCholesterol 66mgSodium 398mgCarbohydrates 100gFiber 1gSugar 77gProtein 6g
Hi! I'm Nellie. I am a busy mama of three, wife to my high school sweetheart who loves to cook, workout and stay organized! I love to share helpful printables, the best recipes and fitness tips for the modern mom. I strongly believe that every mom can feed their family well, take proper care of themselves and have fun along the way! Read my story.
Get comfortable and be sure to come hang out with me on social. Don't grab your free fitness journal before you go!