It's that time of year again! Here are some easy tips on how to manage cold and flu season!
This cold and flu season has been pretty mild on my family so far, but we all know that the danger zone is usually in the colder winter months. A few months ago, I was able to meet Dr. Tanya Altman to discuss some of the signs we should be concerned about with our children.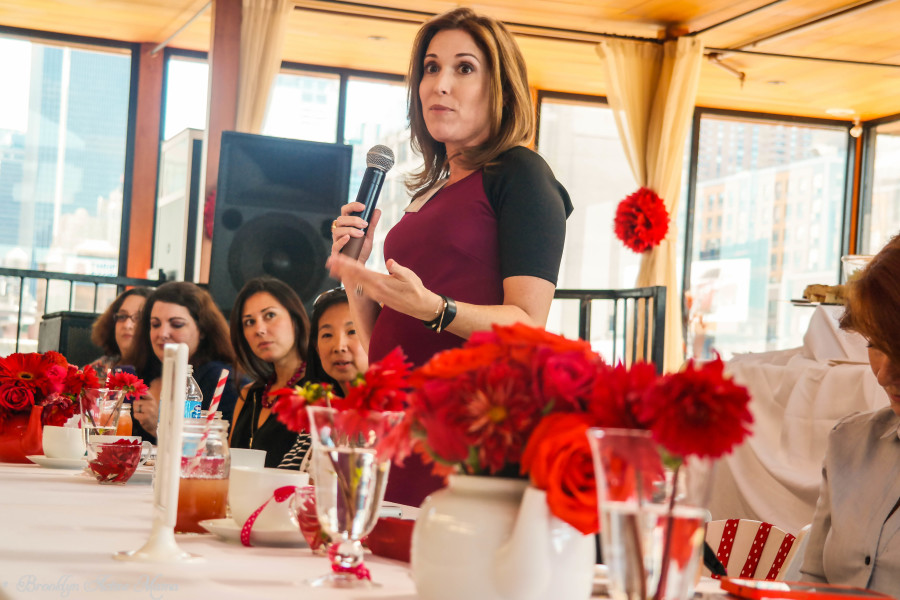 When I was a first time mommy, I really didn't know the ins and outs of a basic cold. When my son had fevers I would go crazy googling whether or not I should be waiting it out, or rushing him to a doctor or an ER.
The makers of Tylenol worked with Dr. Altman to create a simple infographic that you can refer to in times of need just in case your child is sick. Today I am sharing it with you!
Feel free to pin and share for later use, as we will inevitably need to refer to this in the future!!
Moms' Secret Guide to Conquering Cold and Flu Season (Capes Optional!)
Ready to tackle cold and flu season like the real-life superheroes you are? Of course you are! Because let's face it, while you might not have laser vision (yet!) or the ability to fly (unless you count that one time you caught the baby's pacifier mid-air), you have the mom-tastic powers of foresight, preparation, and an unparalleled ability to deal with snot.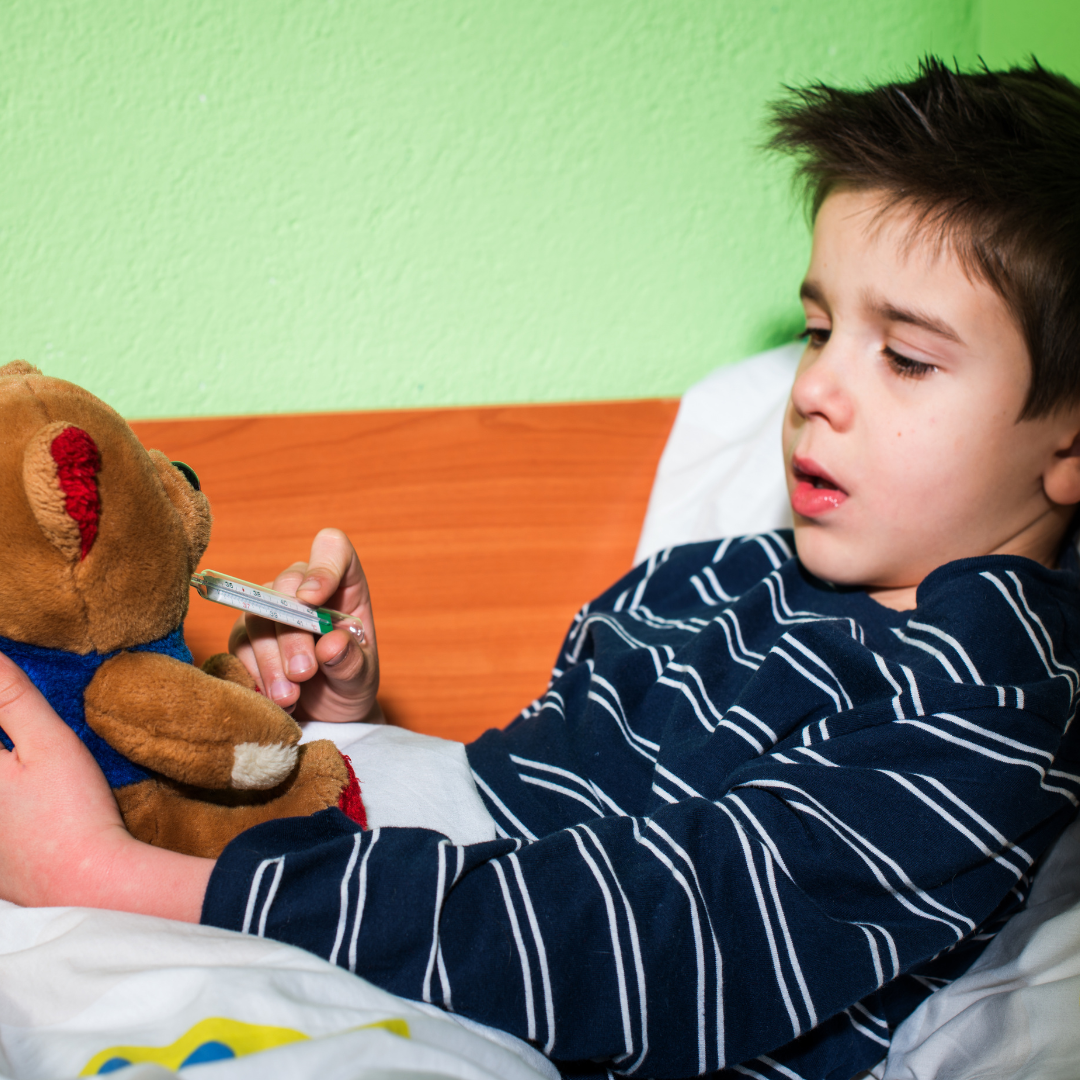 Here's your super-powered playbook for keeping the kiddos sniffle-free (or at least minimizing the chaos):
1. Sanitizer is Your New Sidekick:
Keep those tiny hands germ-free on-the-go! Pop one in your bag, in the car, and, heck, maybe even a pocket or two. Remember: 99.9% germ-killed = 99.9% fewer mom headaches.
2. Mask-erade Parties:
Make wearing masks fun! Let the kids pick out their designs or decorate their own. It's like Halloween, but for health (and hopefully without the sugar crash).
3. Vitamin C to the Rescue:
Oranges, strawberries, and kiwis aren't just tasty; they're your fruity allies. Keep them stocked and watch the kids munch their way to boosted immunity.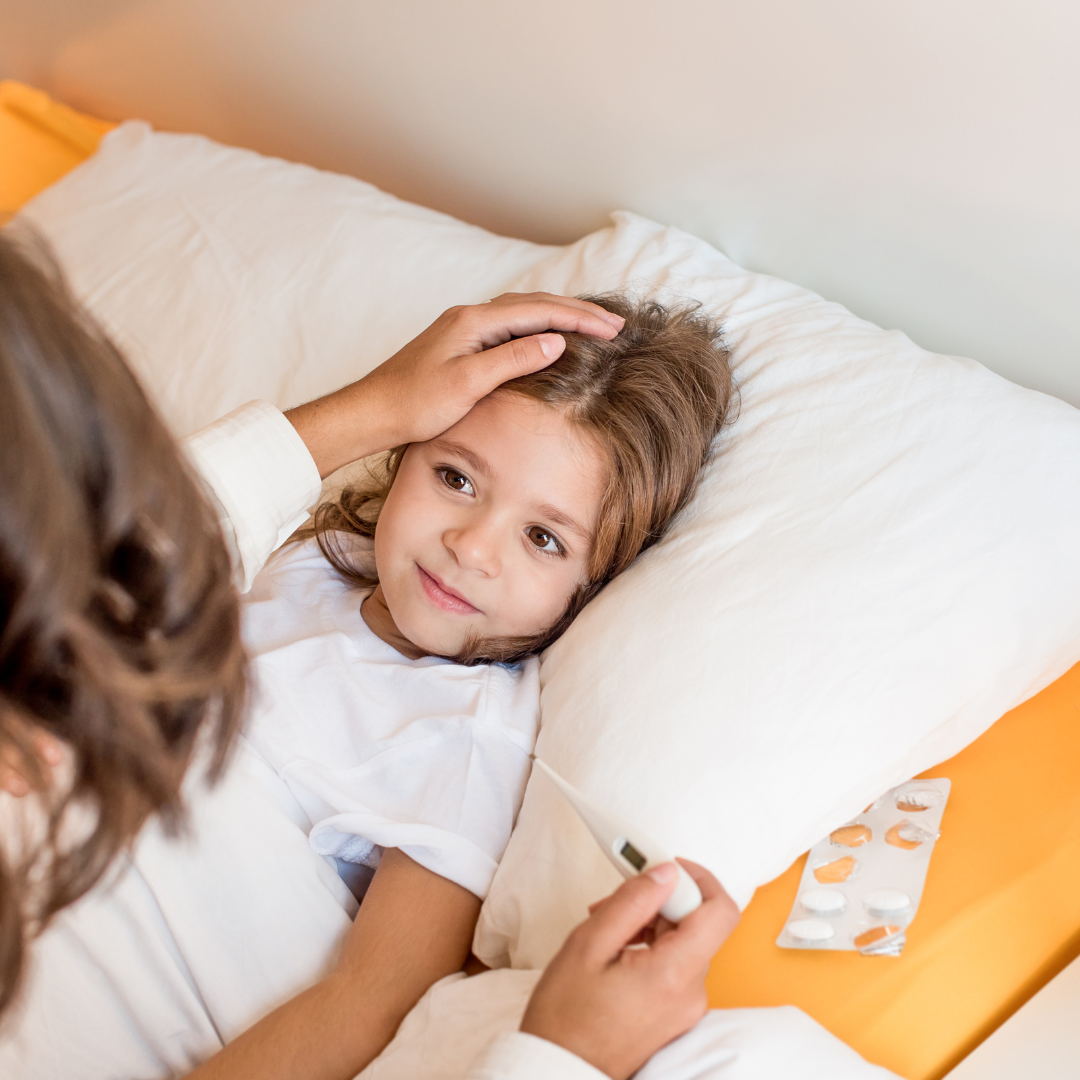 4. Sleep is the Secret Sauce:
Make bedtime non-negotiable. Okay, maybe a LITTLE negotiable… but only if it involves one more bedtime story.
5. Hydrate like a Hero:
Keep those water bottles filled. Add a slice of lemon for flavor and an extra dose of Vitamin C. Super Mom Tip: Telling them it's "magic flu-fighting water" may or may not increase enthusiasm.
6. Super Sneaky Soap Time:
Kids avoiding the sink like it's lava? Turn hand-washing into a game. Whoever can make the most bubbles wins! And by wins, we mean stays healthy.
7. The Magic Touch:
While you might not have a healing touch (sorry, we're still working on that superpower for you), keeping communal areas clean does magic. Those disinfectant wipes? Your magical wands. Wave them daily.
8. Flu Shots & Chill:
A quick poke now saves a lot of tissues later. Maybe even throw in an after-shot treat. Moms, this one's for you too!
9. Soup-er Meals:
Warm soups aren't just comfort food. They're a gentle reminder that, despite the chaos, you've got this mom thing down to an art.
10. The Fortress of Blanket-tude:
Cold got them down? Build a blanket fort. It's scientifically* proven to make kids feel better. (*Not really, but it's cute and fun, right?)
Remember, even superheroes need a break sometimes. If all else fails, there's always the age-old remedy: snuggles on the couch and your favorite family movie. Because, honestly, a little love is the best medicine of all. 💖
Here's to a (mostly) sniffle-free season!
What are some other great posts to check out before you go?
Do you now know how to manage cold and flu season? Did you know all the facts on this infographic?
Hi! I'm Nellie. I am a busy mama of three, wife to my high school sweetheart who loves to cook, workout and stay organized! I love to share helpful printables, the best recipes and fitness tips for the modern mom. I strongly believe that every mom can feed their family well, take proper care of themselves and have fun along the way! Read my story.
Get comfortable and be sure to come hang out with me on social. Don't grab your free fitness journal before you go!