Looking to host a Secret Santa Gift Exchange this holiday season? Check out this free printable that will make it easy and fun to get a present you will actually like!
Christmas isn't far away and we all know what that means – it's time for all things Secret Santa to start happening. Since Secret Santa is such a popular game this time of year, and it's no "secret" as to why. If you're ready for this fun holiday tradition to start, you need these Secret Santa Sheets!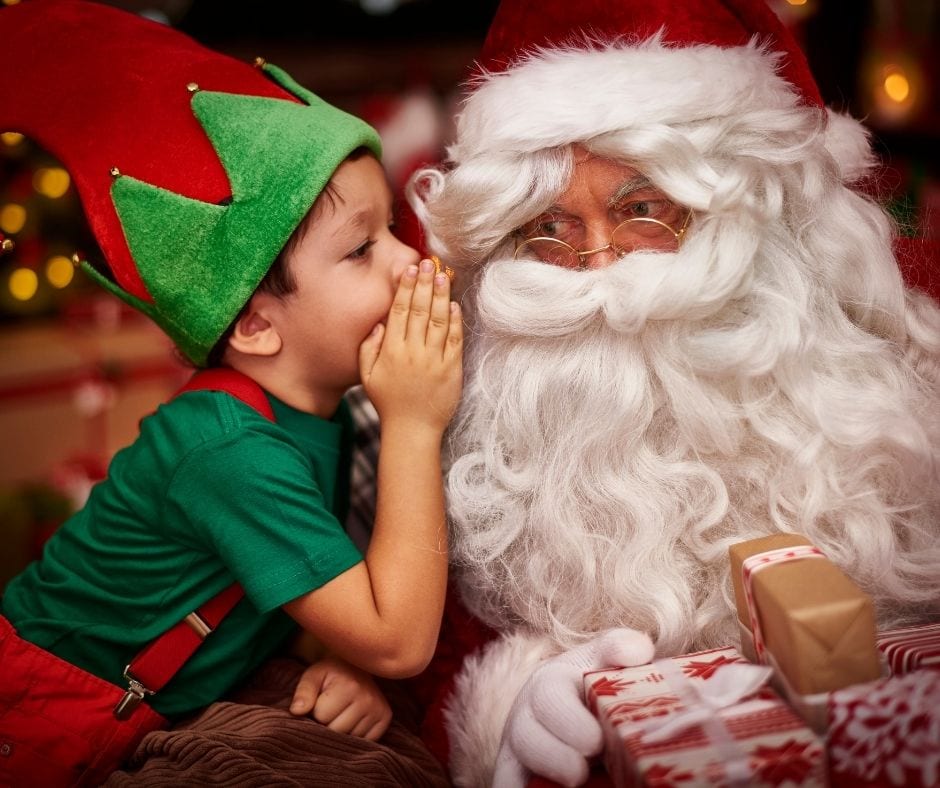 Depending on if you've ever participated in a secret gift game, you know how much fun it can be. In fact, having a Secret Santa really puts a lot of excitement into the holiday season. This type of activity is really big around the office and workplaces but it can easily be done at home, too. If you're interested in having fun with a secret gift game this year, you're going to want these fun printable sheets!
What does
Secret

Santa

actually mean?

Much like the name suggests, it's like getting a present from Santa but it's actually a fun gift that you have no idea who gifted it to you. This means that you put down some of the things that you like on a sheet such as your favorite author, movie, candy, etc., and then whoever is your Secret Santa gets to look at that list and decide what they want to gift you.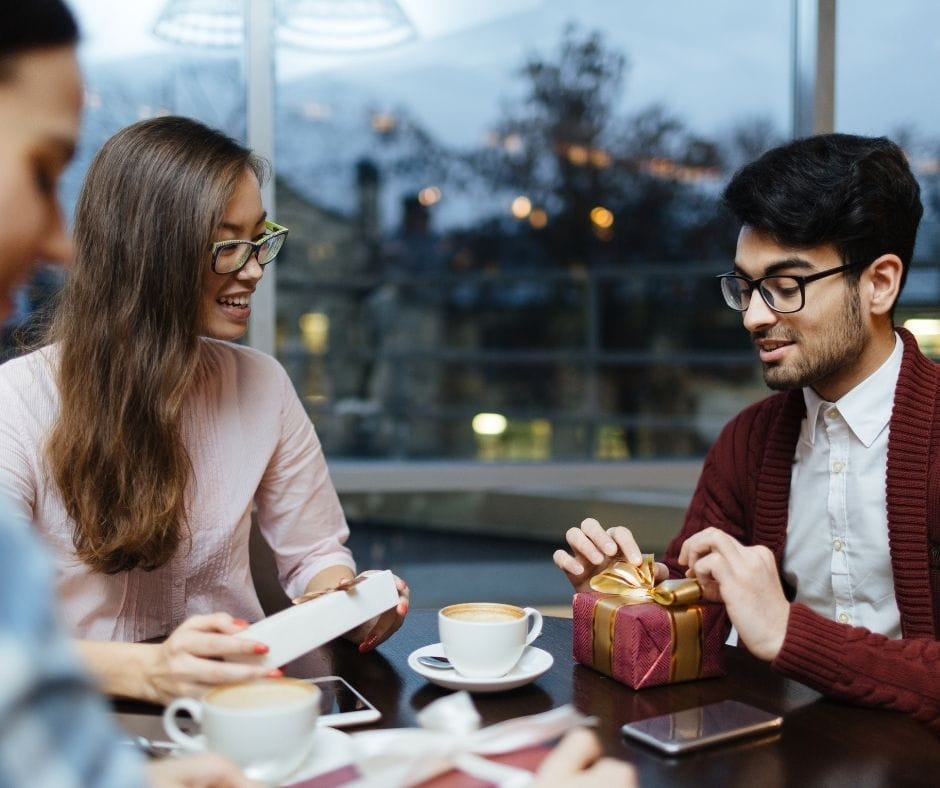 Often times, the gift will be placed on the person's desk at work with a note from their "Secret Santa" never fulling revealing who they are. It's a simple and fun way to make certain that everyone is included and that everyone gets a fun holiday gift, too.
I remember when I used to work in corporate, I almost ALWAYS got something I didn't want, or something that was regifted. I got an actual fruit cake one time. It was BRUTAL.
With these printables you can let folks know what you like, what you need and your favorite things. That way, the margin of error is less and buying a gift is super easy! I am all about taking the guesswork out of things. I'd rather buy something for someone that they would appreciate versus something they hate.
Can you play
Secret

Santa

with your family?

Absolutely! This is such a fun game to play with the family! Just have everyone fill out the Secret sheet first and then draw names to see who they get. Make certain everyone knows to keep it a secret or it will ruin the fun surprise!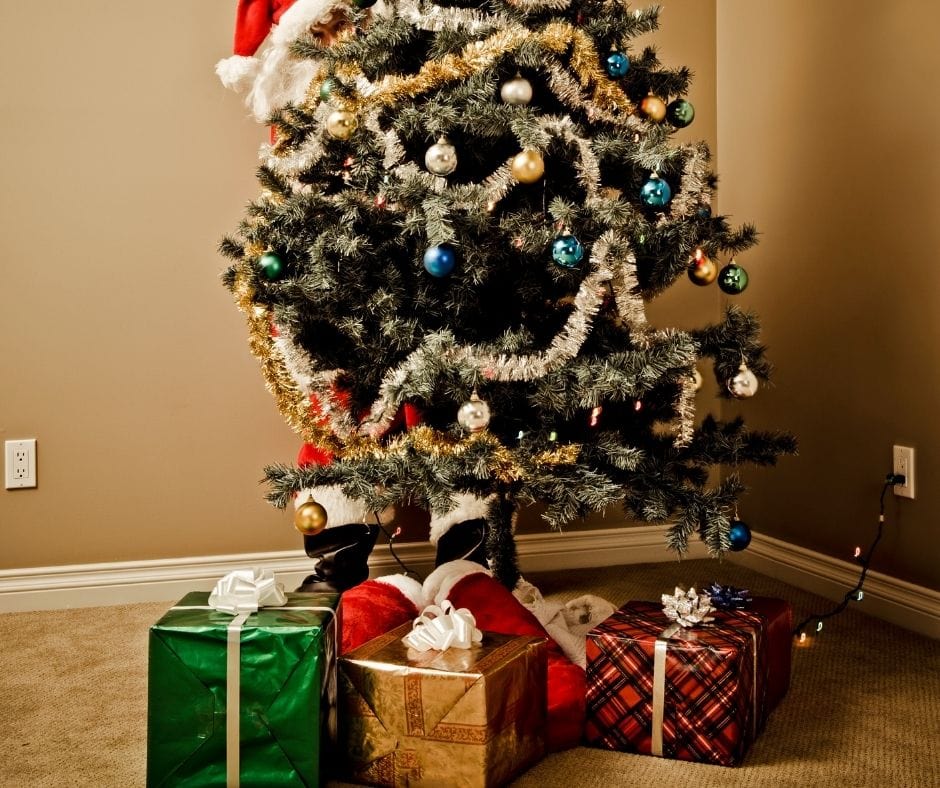 If you're looking for a fun game for the family to play, give these Secret Printable Santa Sheets a try. See who can keep a secret in the family and who is going to ruin the surprise! This is such a fun way to celebrate together.
Grab your free Secret Santa printable sheets here!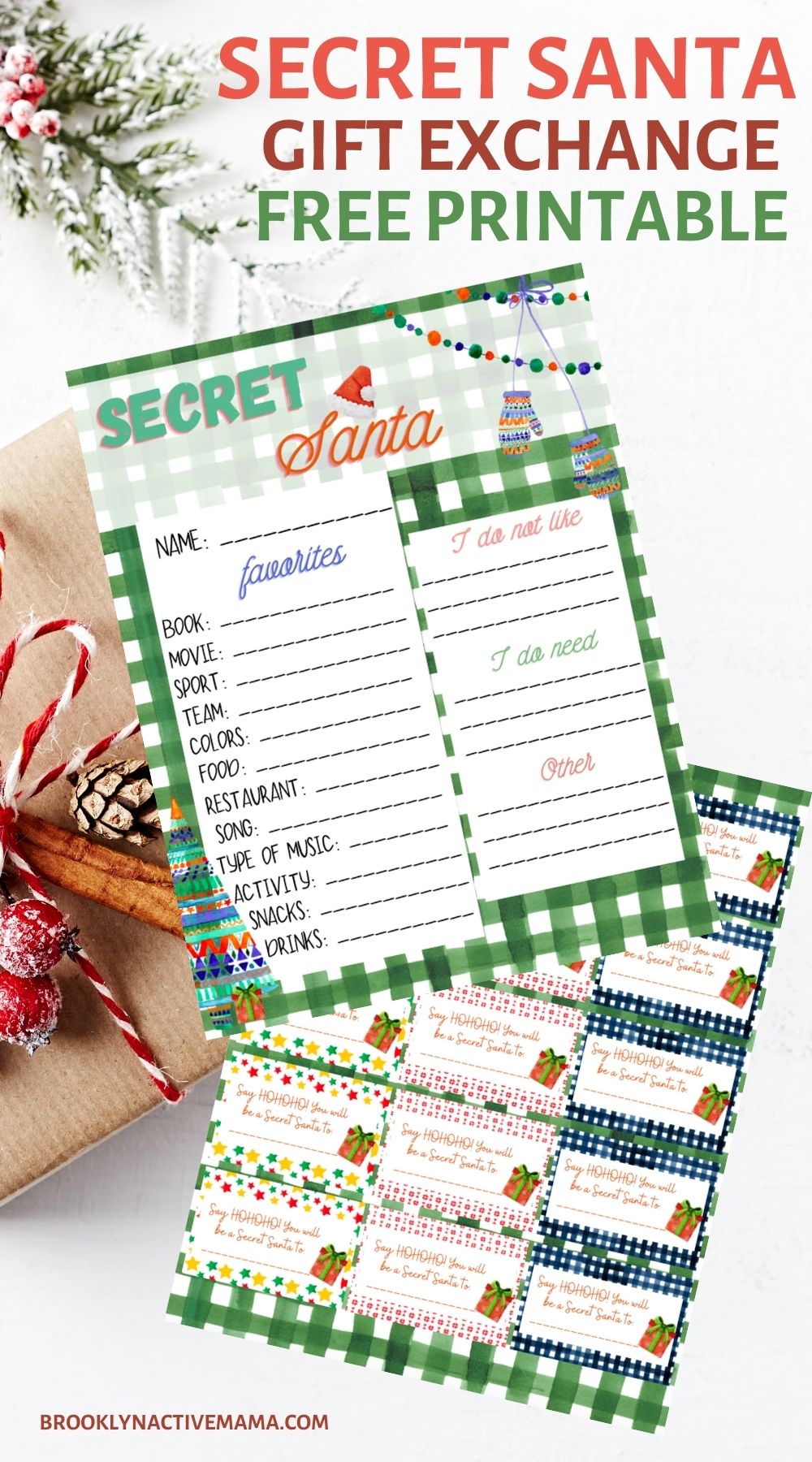 Hi! I'm Nellie. I am a busy mama of three, wife to my high school sweetheart who loves to cook, workout and stay organized! I love to share helpful printables, the best recipes and fitness tips for the modern mom. I strongly believe that every mom can feed their family well, take proper care of themselves and have fun along the way! Read my story.
Get comfortable and be sure to come hang out with me on social. Don't grab your free fitness journal before you go!