We all have some big feelings, but imagine how our kids are feeling? Today I'm chatting about how to manage that, plus I'm giving you a free printable to help kids talk about big feelings.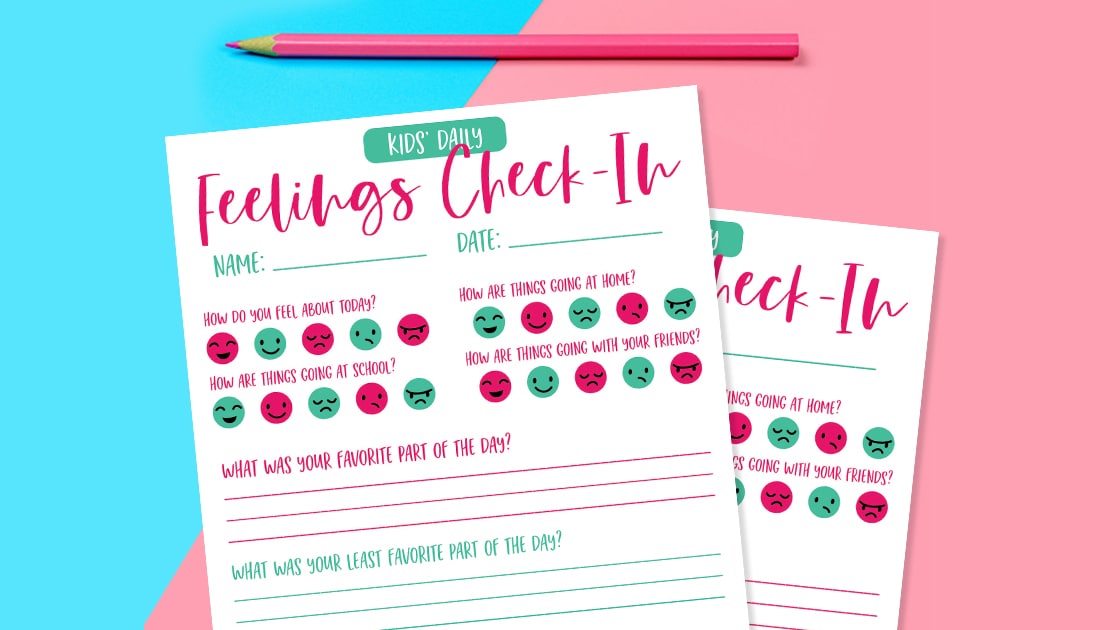 How Can We Help Our Kids With Big Feelings?
One of the most important things we can do to help kids with big feelings is to be there for them, and show our support. This may mean taking the time to listen to their worries and fears without judgement, or providing a comforting hug when they're feeling overwhelmed. We should also be patient and understanding, while encouraging positive coping strategies. This may include breathing exercises, physical activity, or other mindfulness techniques. It's important to remember that every child is different and what works for one may not work for another.
We can also model healthy responses to our own big feelings, such as taking a break when we feel overwhelmed or talking through our worries with someone we trust. Teaching kids to give themselves permission to feel their emotions and how to self-soothe is an important part of helping them grow resilient.
Finally, it's essential to create a safe space where children can talk about their feelings without fear of judgment or ridicule. Being open and honest with our own feelings will help demonstrate that all feelings, including the difficult ones, are acceptable and normal. Building strong relationships based on trust, acceptance, and understanding is critical for helping kids with big feelings. With love and support they can learn to navigate their emotions in healthy ways.
Kid Feelings Printable
The great thing about this printable is that you can continue to use it even when this situation is all over. You can check in on how they are feeling about home dynamics, school, friends and even check in on what their favorite part of the day was.
Grab your free Kids Feelings Printable here!
Here are some more great free printables for kids for you to check out!
How do you help kids talk about big feelings? How are you dealing with your own?
Hi! I'm Nellie. I am a busy mama of three, wife to my high school sweetheart who loves to cook, workout and stay organized! I love to share helpful printables, the best recipes and fitness tips for the modern mom. I strongly believe that every mom can feed their family well, take proper care of themselves and have fun along the way! Read my story.
Get comfortable and be sure to come hang out with me on social. Don't grab your free fitness journal before you go!