We have been through a LOT in the last couple of weeks. The world as we know it has pretty much come to halt. We all have some big feelings about all of this, but imagine how our kids are feeling? Today I'm chatting about how to manage that, plus I'm giving you a free printable to help kids talk about big feelings.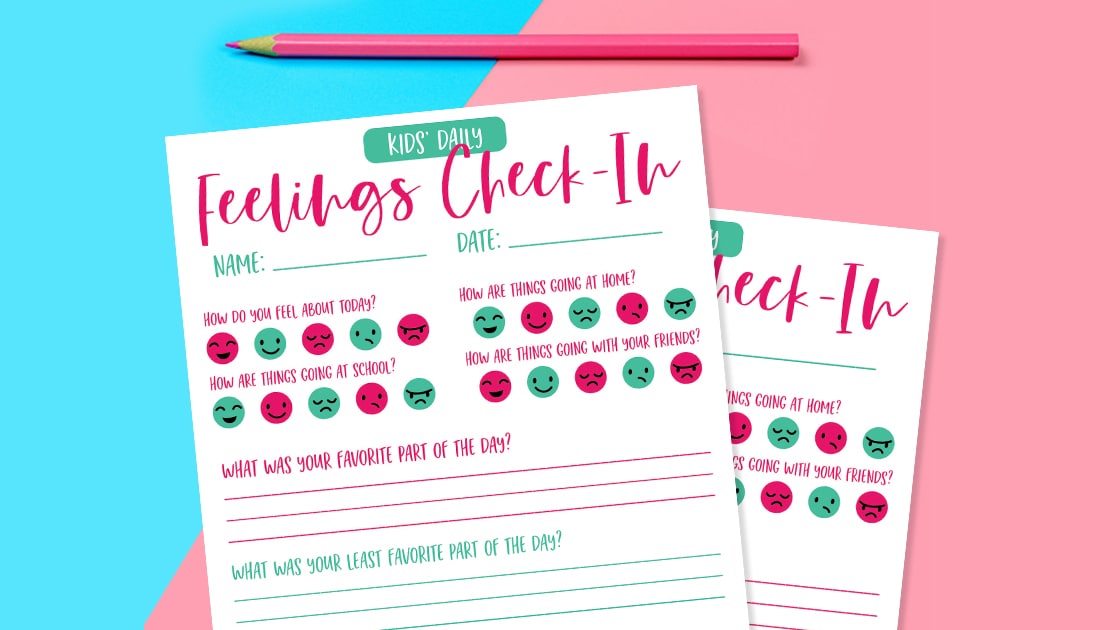 One of the hardest parts about this lockdown is that we don't really know what is next. The rug has been pulled out from under us and all of a sudden we are now living in a very new normal. The kids that were previously in schools pre pandemic are now forced to get accustomed to distance learning. It was announced this weekend that just like other states, NYC is closing schools for the remainder of the school year.
How Does This Affect Our Kids?
Honestly I'm not sure. Sometimes the kids express how they are feeling and sometimes they don't. When they have particularly hard behavioral moments I have to check myself and remind myself that these kids are adjusting to a new normal and they may not be able to communicate that.
My eldest son is thankfully continuing his therapy through telehealth and my middle son is doing his best. However, I know that I go through so much during a day that their feelings must be spiraling and up and down too.
Dinner Time With The Family
One major plus about all of this is that we have all been able to have most meals at the dinner table as a family. Previously my husband wouldn't get home from work until 7:30 so this is really the first time EVER that we have been able to do this.
We talk about the day, what went right and what went wrong and how they are feeling about things. They mostly talk about missing their Grandmother and their friends from school. They are also missing their extra curricular activities.
No matter what I try to do daily, sometimes hourly check ins with them, especially when I am feeling overwhelmed with the situation myself. Because I know if I am feeling it, they are likely feeling it too.
Kid Feelings Printable
The great thing about this printable is that you can continue to use it even when this situation is all over. You can check in on how they are feeling about home dynamics, school, friends and even check in on what their favorite part of the day was.
Grab your free Kids Feelings Printable here!
How do you help kids talk about big feelings? How are you dealing with your own?
Hi! I'm Nellie. I am a busy mama of three, wife to my high school sweetheart who loves to cook, workout and stay organized! I love to share helpful printables, the best recipes and fitness tips for the modern mom. I strongly believe that every mom can feed their family well, take proper care of themselves and have fun along the way! Read my story.
Get comfortable and be sure to come hang out with me on social. Don't grab your free fitness journal before you go!