Homemade salad dressings are a great way to enjoy a delicious salad at home without buying expensive store-bought dressings.
Making your own homemade dressing is also a great way to create your own healthier version of a salad dressing. Since they are homemade, you can control what goes into the dressing.
Luckily, salad dressings are easy to make and only take a few ingredients so you can have homemade salad dressing in no time.
Easy to whip up and oh so delicious, these tasty must-try homemade salad dressings will work for a variety of different salads, dips, or meats.
The Best Homemade Salad Dressings
There is nothing like making your own fresh dressing for dips and so much more! Here are some of the best recipes for Homemade Salad Dressings.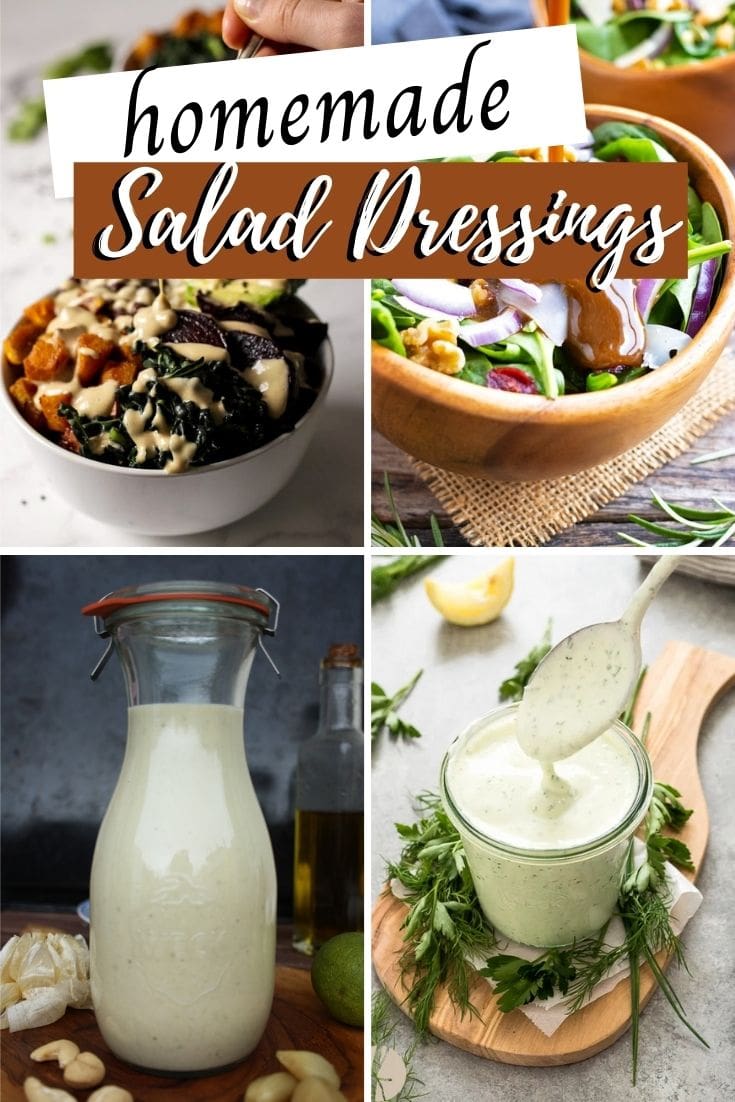 If you like these homemade salad dressings, be sure to check out these 25 Colorful and Autumnal Healthy Fall Salads