Make a comforting and delicious Homemade Hot Chocolate Gift Jars mix that will surely be a hit amongst your family and friends this holiday season. It is the perfect beverage to drink when you want to stay warm on those extremely cold days and nights.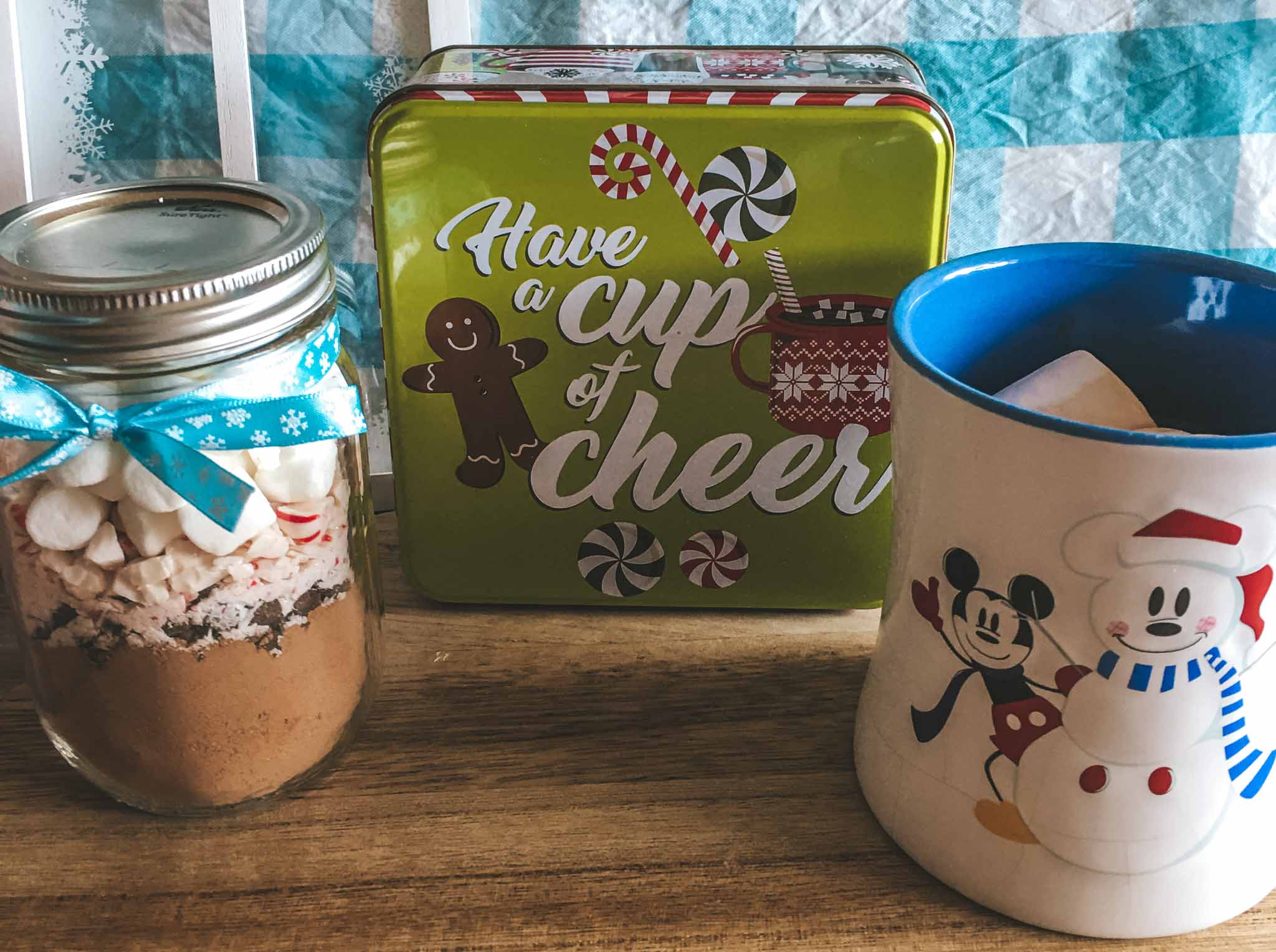 Homemade Hot Chocolate
Is hot chocolate one of your favorite beverages to have during the winter months when the temperature outside is incredibly low? If so, learn how to make it with fresh ingredients by following this Homemade Hot Chocolate Gift Jars recipe.
The recipe consists of several tasty ingredients, such as cocoa powder, milk powder, semi-sweet chocolate chips, and mini marshmallows.
With the right ingredients, you can make Homemade Hot Chocolate and prepare it for others, including your children, partner, and closest relatives. You are never too old to enjoy a cup of hot chocolate loaded with lots of sweet marshmallows to go with it.
How to Store the Homemade Hot Chocolate Gift Jars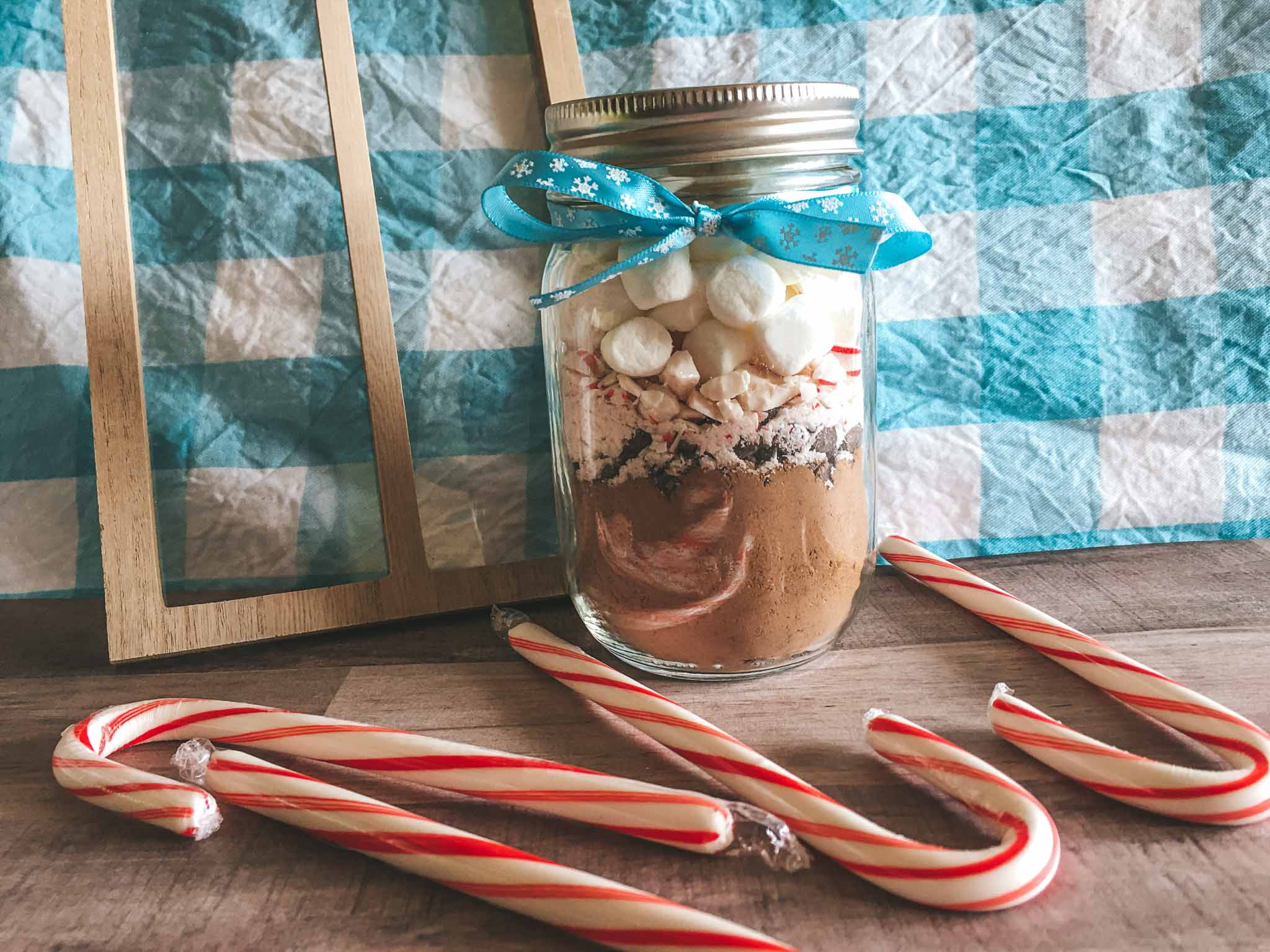 You can make your Homemade Hot Chocolate mix ahead of time and keep it stored for days when you would like to have a nice hot cup of this comforting beverage.
The best way to store the mixture is to prepare it first and then place it in a sealed container.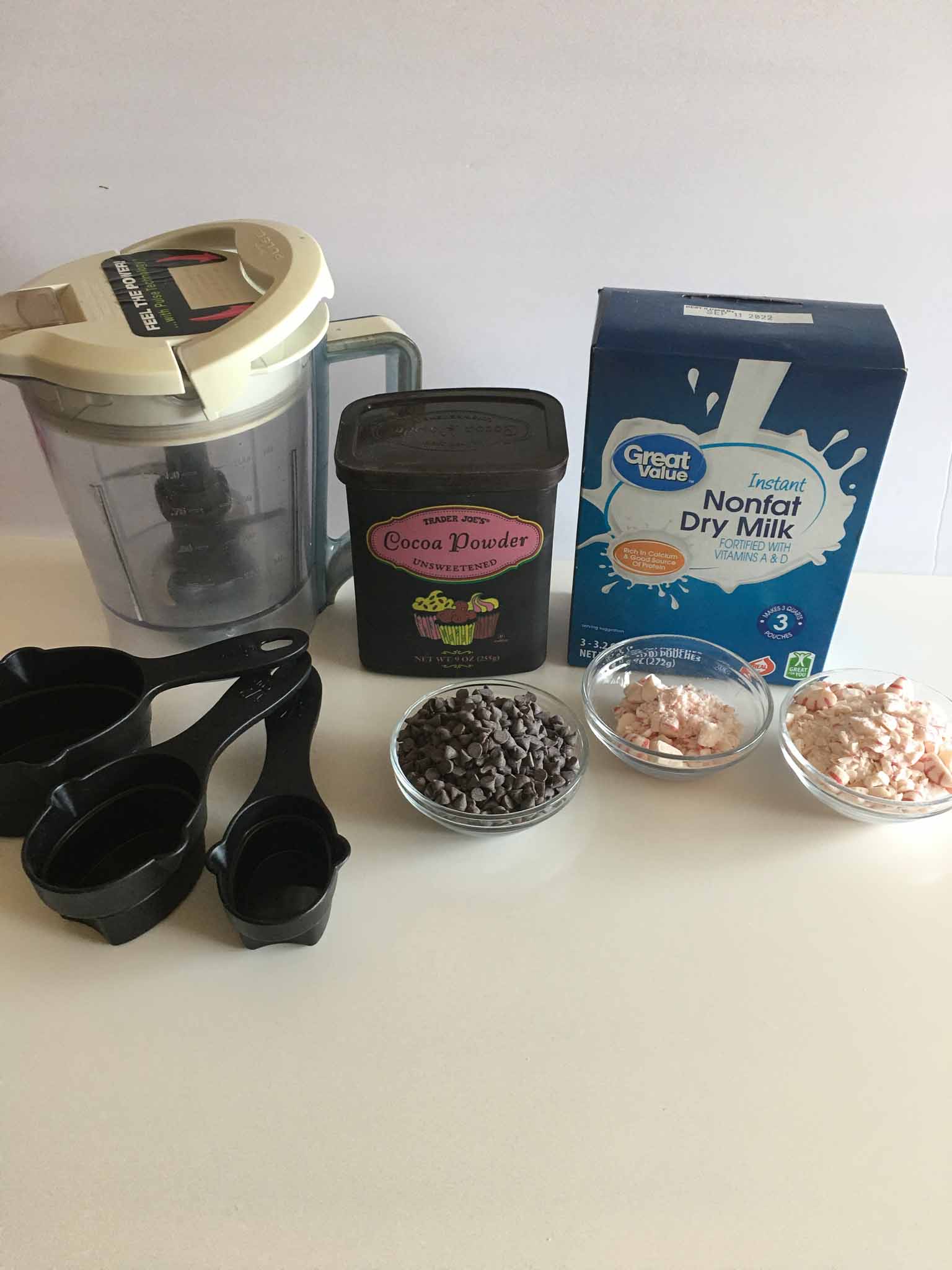 Using a glass mason jar or a plastic container with an airtight lid works too. You simply need to make sure the lid attaches tightly to the container to keep it sealed while preventing anything from getting inside of it.
Storing it in one of the cabinets in your kitchen is a great option, having quick access to it when someone in the house asks you for a cup of warm hot chocolate.
Personalizing it makes it so fun! You can add more ingredients like added crushed peppermint candies to give it that chocolate mint taste that many people enjoy.
Leave a comment if you decide to make this Homemade Hot Chocolate. I'd love to hear from you.
Yield: 1 Jar
Homemade Hot Chocolate Gift Jars - Easy Christmas Gifts
What is better during the holidays than homemade hot chocolate? Here is a great recipe you can arrange in a jar for a fun and thoughtful Christmas gift!
Ingredients
1 Cup Unsweetened Cocoa Powder
1/2 Cup Semi Sweet Chocolate Chips, plus extra for gift jars
1/4 Cup Crushed Candy Cane, Plus more for gift jars
3 Tbsp Dry Milk Powder
Mini Marshmallows, for gift jars
Instructions
Combine cocoa powder, chocolate chips, crushed candy canes, and dry milk puffer in food processor. Blend to powder.
Once powdered, brew a cup of warm water or warm milk and mix in 2 Tbsp of peppermint hot chocolate mix. Top with mini marshmallows, whipped cream and sprinkle with crushed candy canes and mini
chocolate chips and enjoy!
For jars, add about 3/4 cups of Mix to bottom of mason jars, top with 1/4 cup of mini chocolate chips. On top of that, place 1/4 Cup crushed candy canes and fill to top with mini marshmallows.
Add decorative ribbon and give the gift of delicious homemade peppermint hot chocolate!
Hi! I'm Nellie. I am a busy mama of three, wife to my high school sweetheart who loves to cook, workout and stay organized! I love to share helpful printables, the best recipes and fitness tips for the modern mom. I strongly believe that every mom can feed their family well, take proper care of themselves and have fun along the way! Read my story.
Get comfortable and be sure to come hang out with me on social. Don't grab your free fitness journal before you go!