This incredible cheesy beef a roni recipe is so great for dinner and so easy to make! A childhood classic pasta dish that your family will absolutely adore!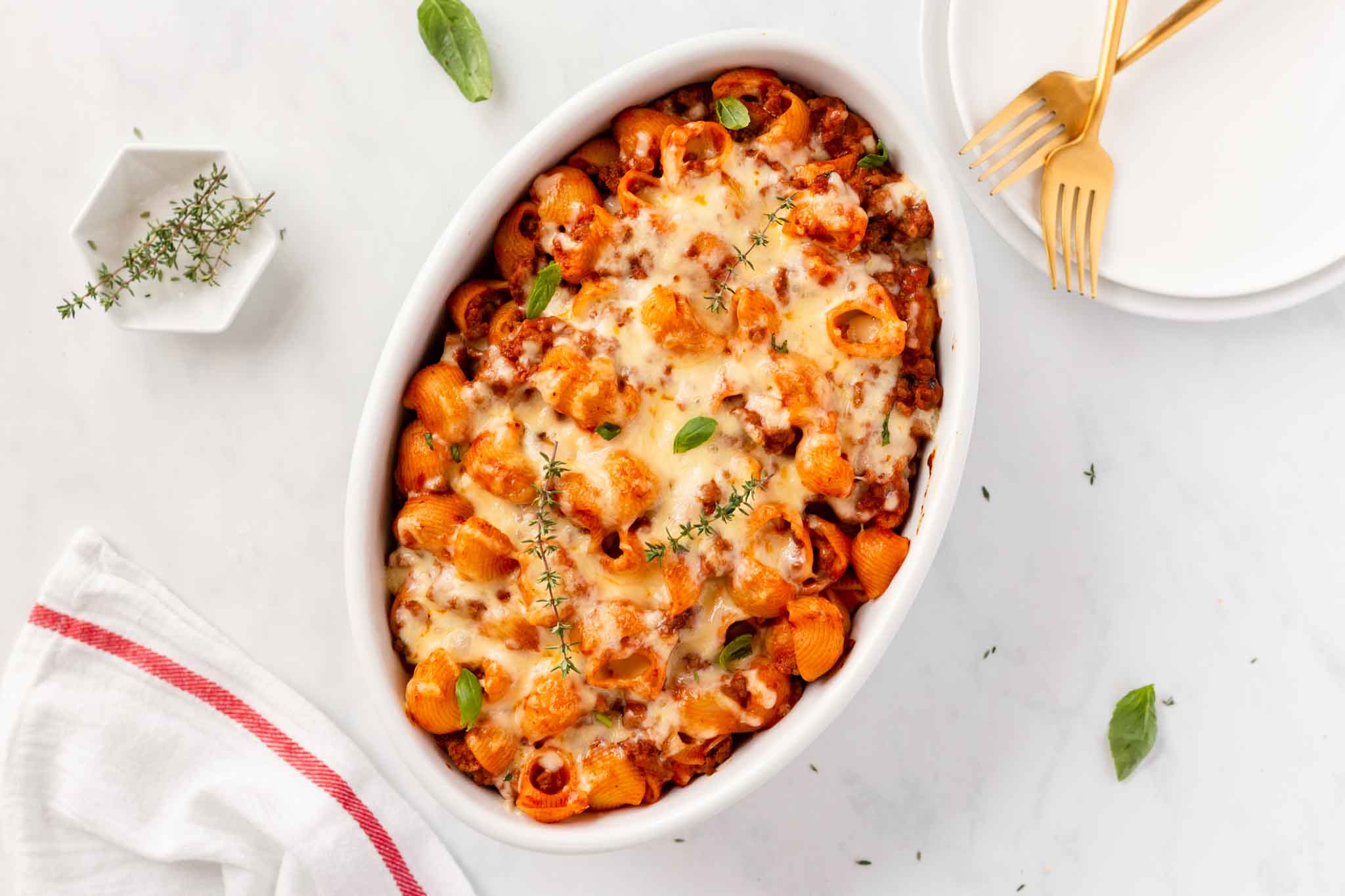 One of the hardest parts about being a special needs mom is trying to figure out what works daily for food choices and what absolutely does not. At the beginning of the school year, my son came home and declared that he was NOT eating school lunch anymore.
There was nothing at all that he liked, and it turns out he wanted his mom to make lunch for him. I was up for the challenge. Lunch Ideas for kids are not easy so I have to stay on my toes!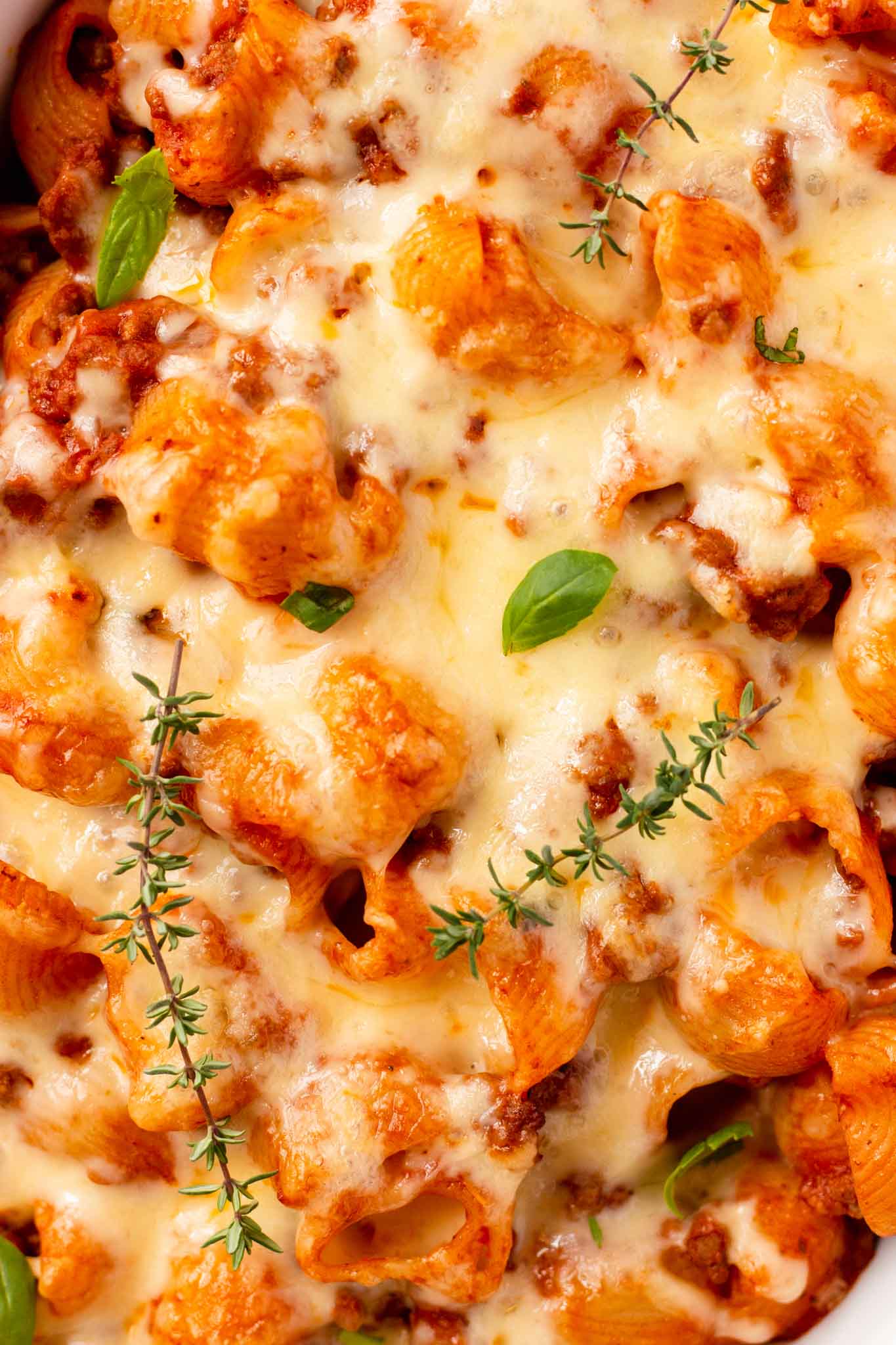 Mom to the rescue with a homemade beefaroni recipe
I started with sending him easy sandwiches, a small snack and fruit. Then he got tired of it pretty quickly, and said to me after dinner–wouldn't it be awesome if I could take hot food to school? (There are no student accessible microwaves in his school).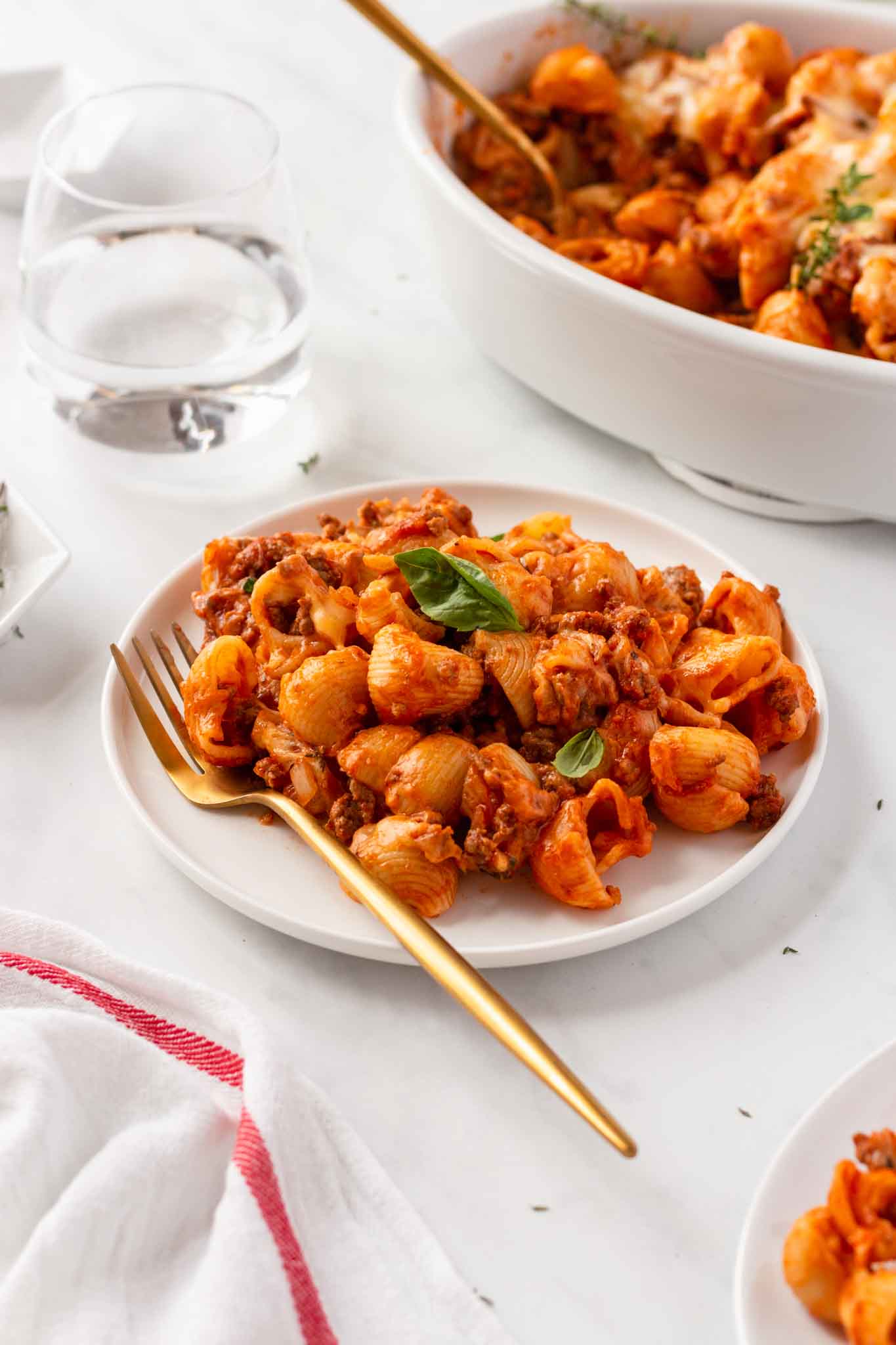 So I went on amazon and purchased a thermos. I even added some permanent vinyl on it with his name because I REALLY didn't want him to lose or misplace it!
Beef A Roni Request
I asked him what he would want to bring to school to possibly eat and his first response was "Beef A Roni" and since I am not into the canned stuff I looked up a recipe on Pinterest and put my own spin on things (aka made what I had in the pantry work because I was NOT going back to the grocery store :))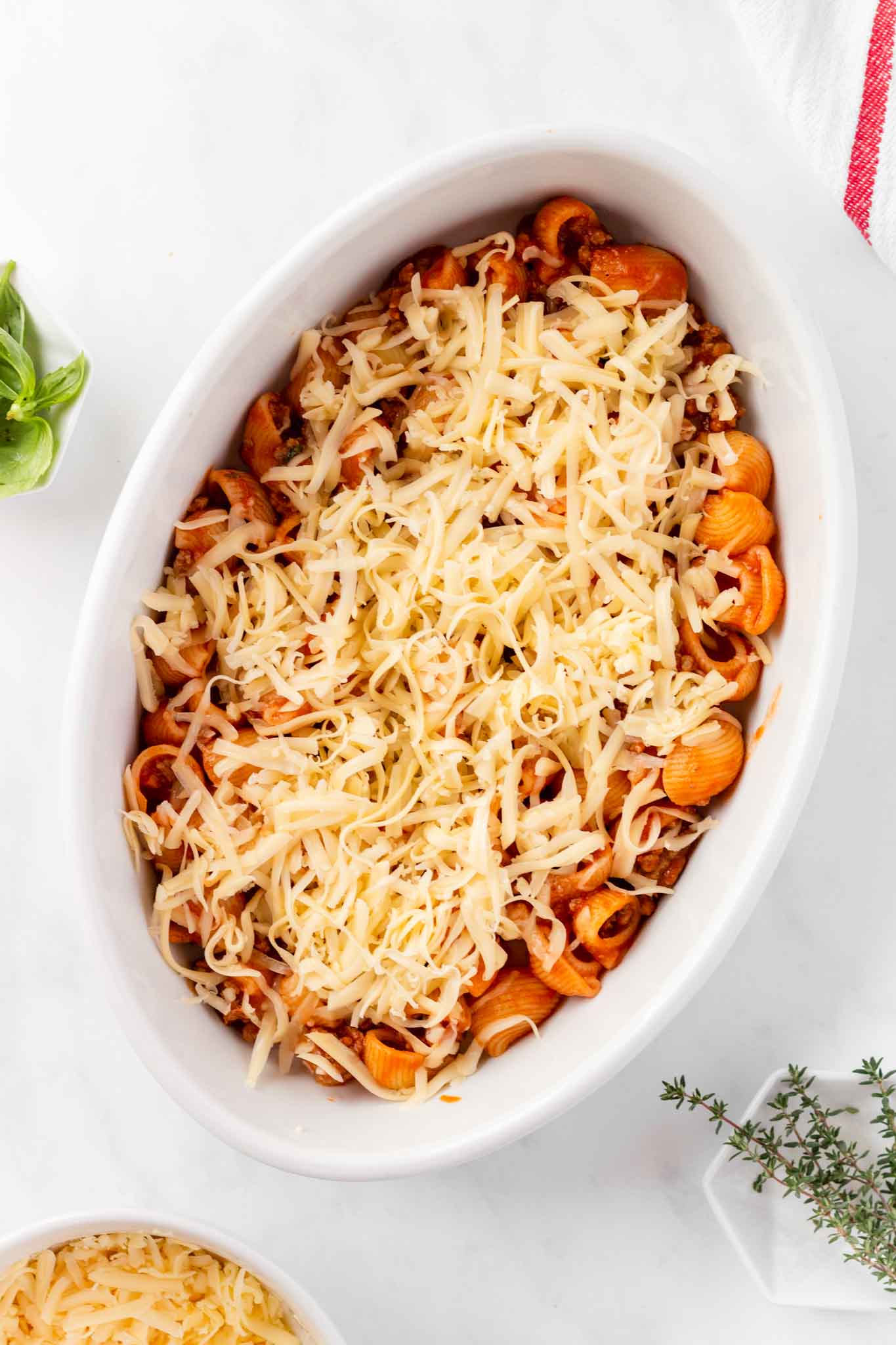 This recipe was actually quite delicious the entire family loved it and I think my husband was actually sneaking and eating some when I wasn't looking! I've been heating it up for him and sending it with him in his thermos with a little extra cheese sprinkled on top.
This homemade Beef A Roni recipe is full of protein, satisfying and makes enough for leftovers the next day!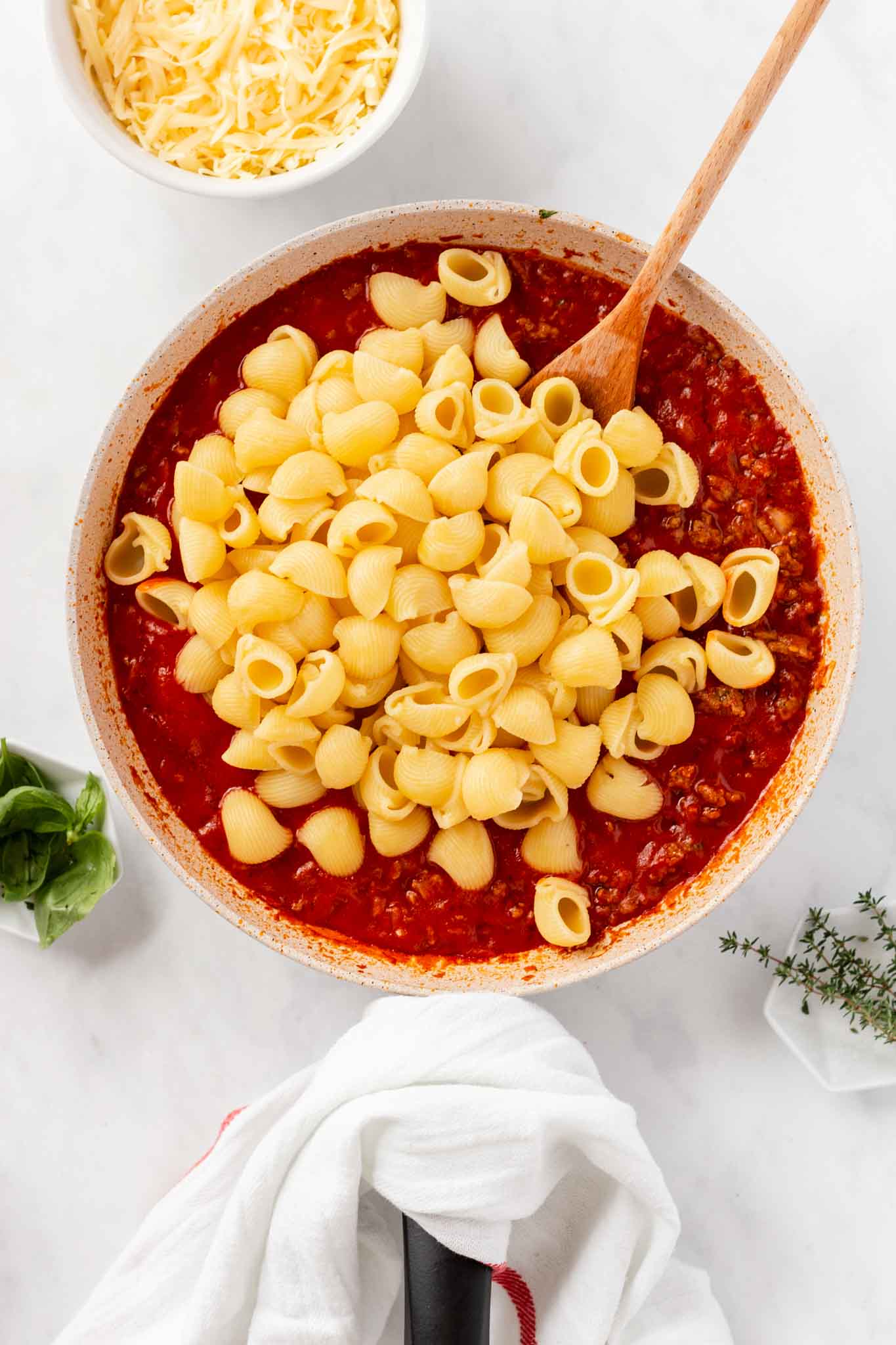 There aren't many things you can control in an unpredictable situation but when you get something right you have GOT to take the time to rejoice. Here is the super easy beef a roni recipe. It's made with real onions, tomato meat sauce and italian seasoning.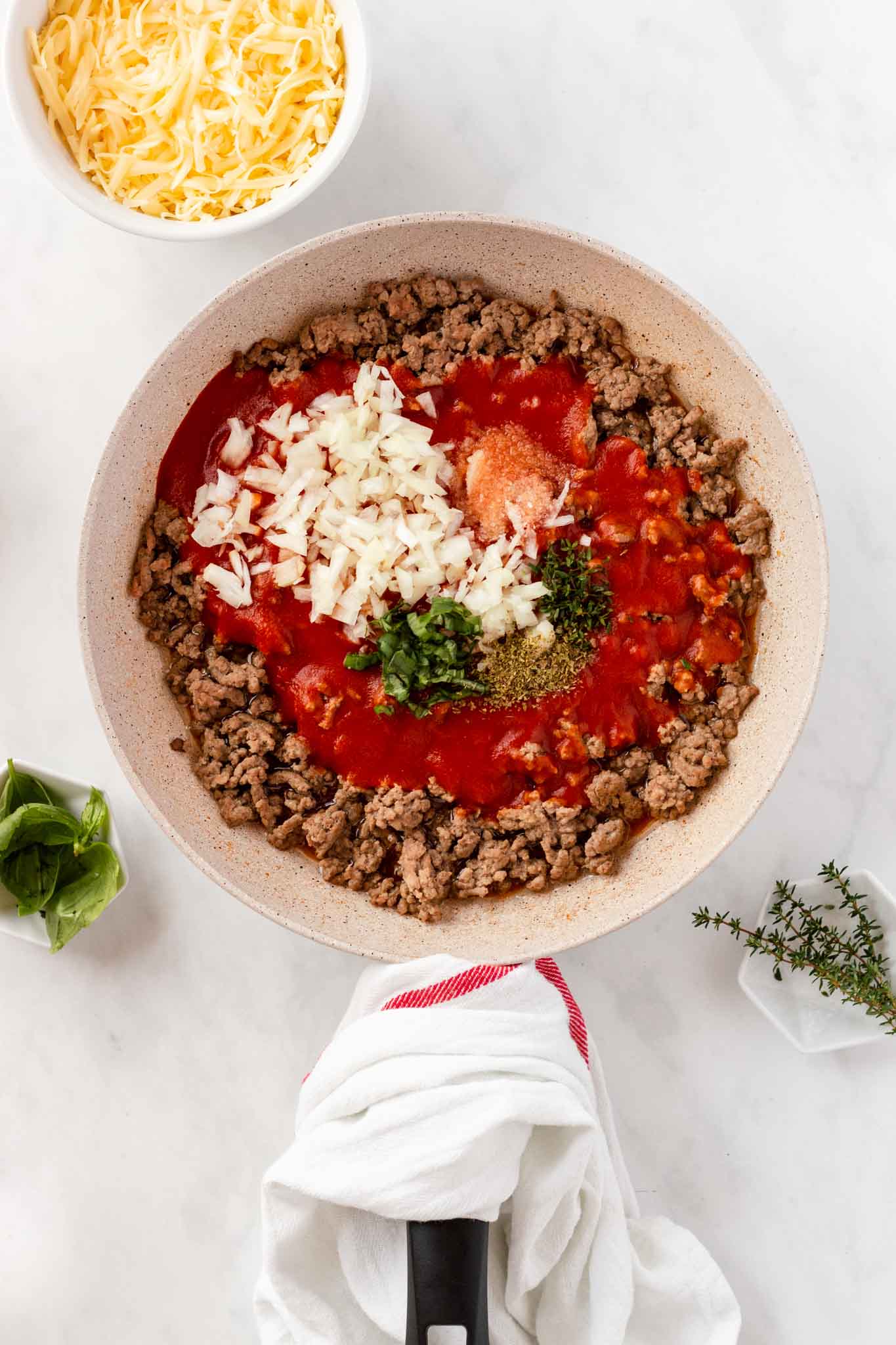 I substituted fresh thyme for ground thyme, fresh basil for ground basil and a quarter of a fresh onion versus onion powder and I used about a quarter less cheese than the original recipe. This recipe has a special place in my heart and it's so much better that chef boyardee beefaroni.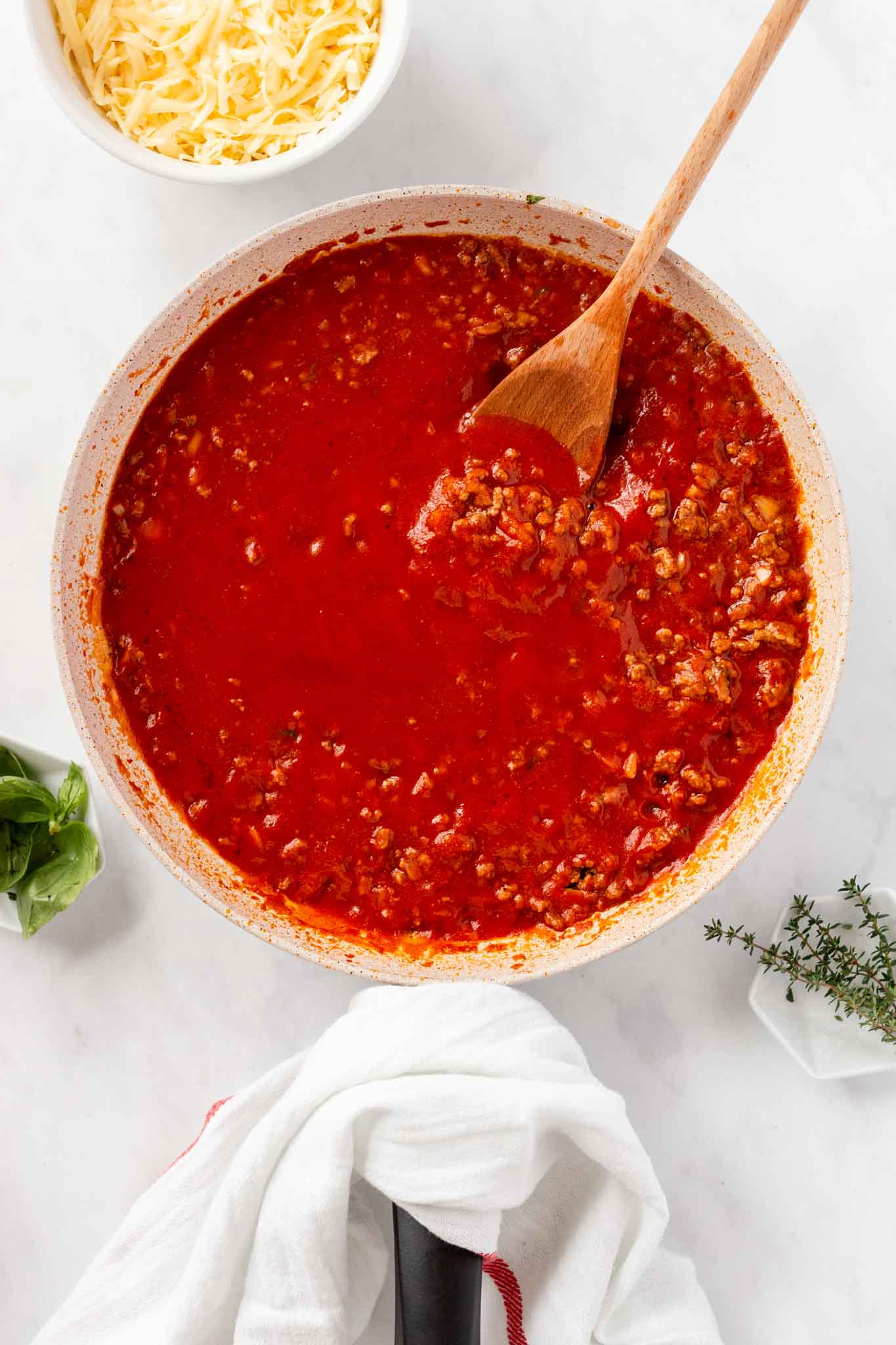 What is homemade beef a roni made of?
A delish blend of ground beef, cheese and pasta. It is a childhood favorite and it's not so hard on the pockets either! The casserole dish serves 8-10 and can be served by itself or with a quick side salad. If you have leftovers you can store it in an airtight container in the fridge.
What ingredients do you need for this beefaroni classic recipe?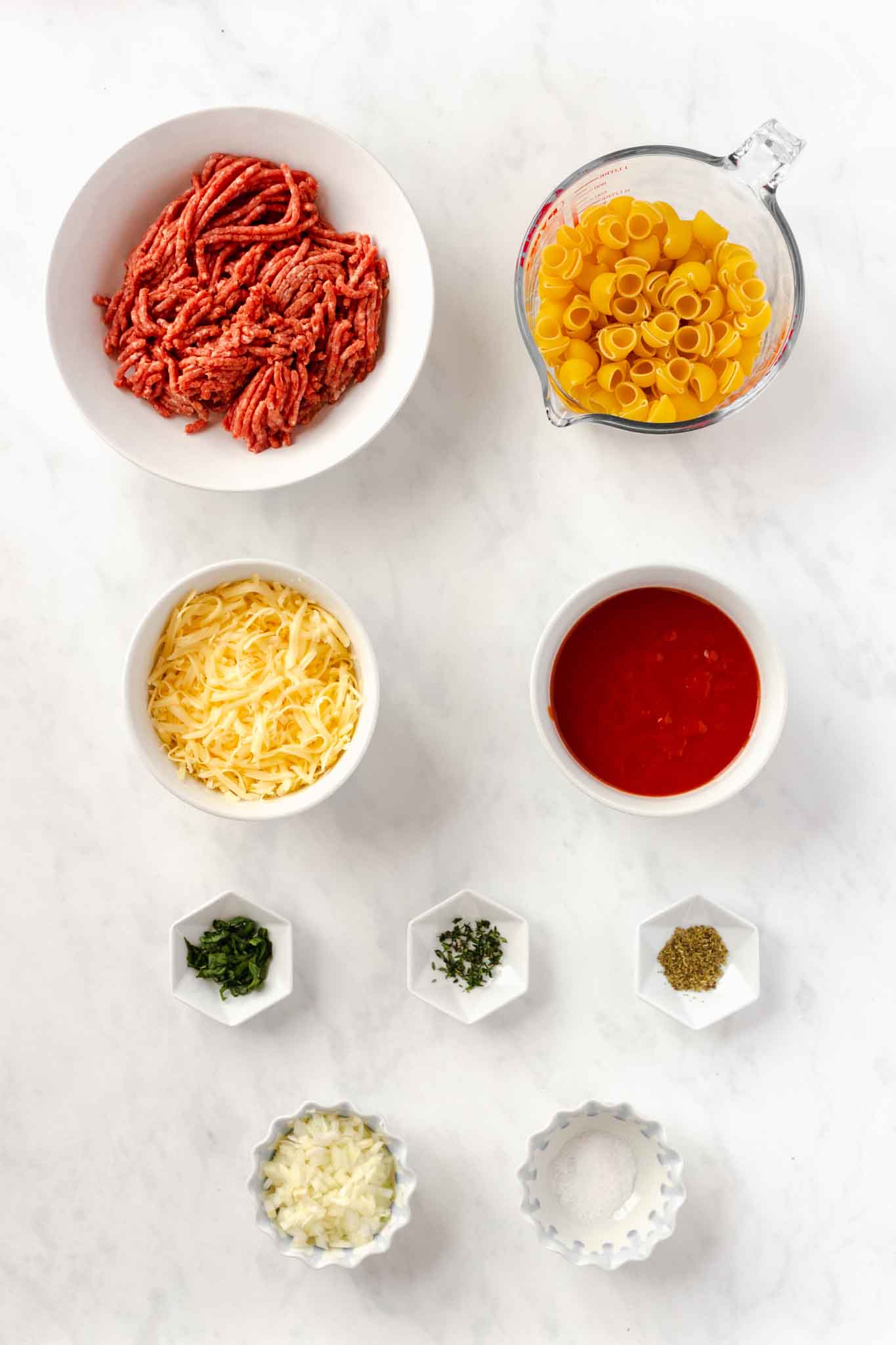 16 oz box elbow macaroni (or small pasta of your choice)
1 lb 90% Lean ground beef (or ground turkey)
2 (15 oz) cans plain tomato sauce
1/4 onion minced
1 teaspoon fresh diced basil
1 teaspoon fresh diced thyme
1 teaspoon oregano
1 teaspoon kosher salt (to taste)
1.5 cups shredded cheddar cheese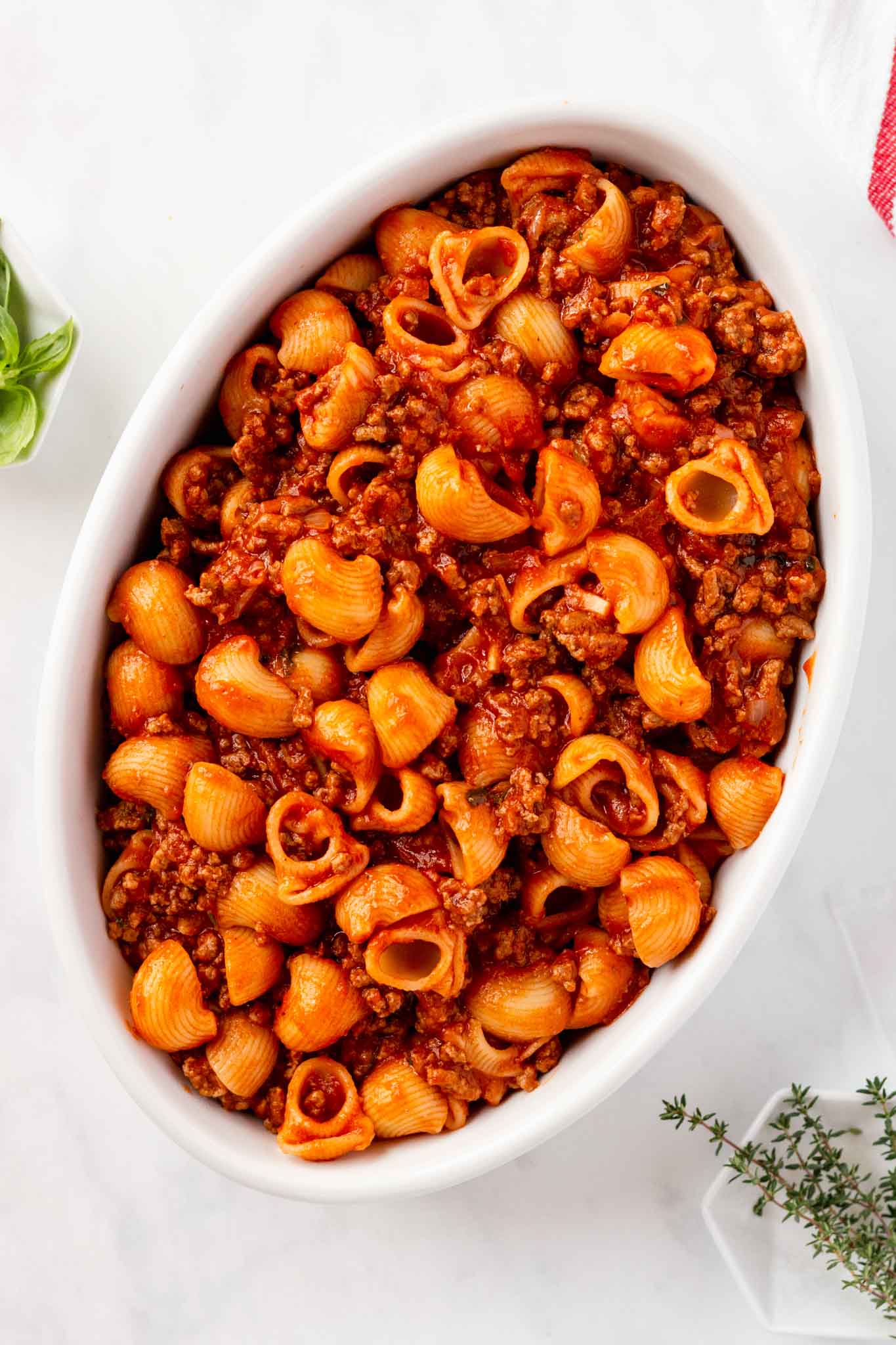 You can even add a bit of parmesan cheese on time for a delicious meal for busy weeknights. The layers of flavors in this easy beefaroni recipe is one of my favorite things about this simple recipe. So many great quality ingredients that are pantry staples and no high fructose corn syrup!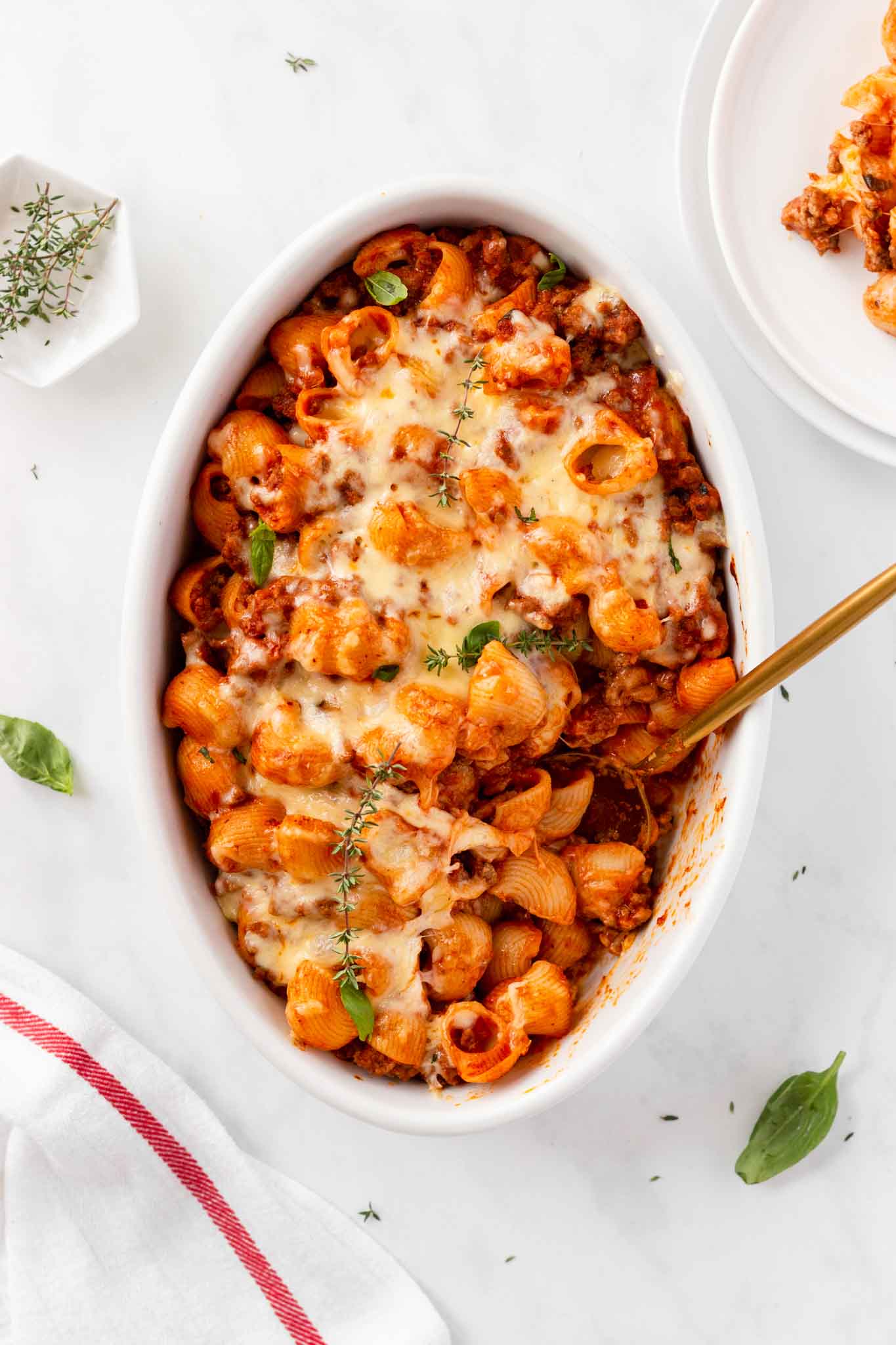 This is great with a side of garlic bread on a chilly night. It makes for a complete meal that takes you down memory lane!
This cheesy beefaroni will be one of your favorite comfort foods! You can use macaroni noodles or any small noodles you have available. It has a really good flavor and especially great for those nights that have cold weather.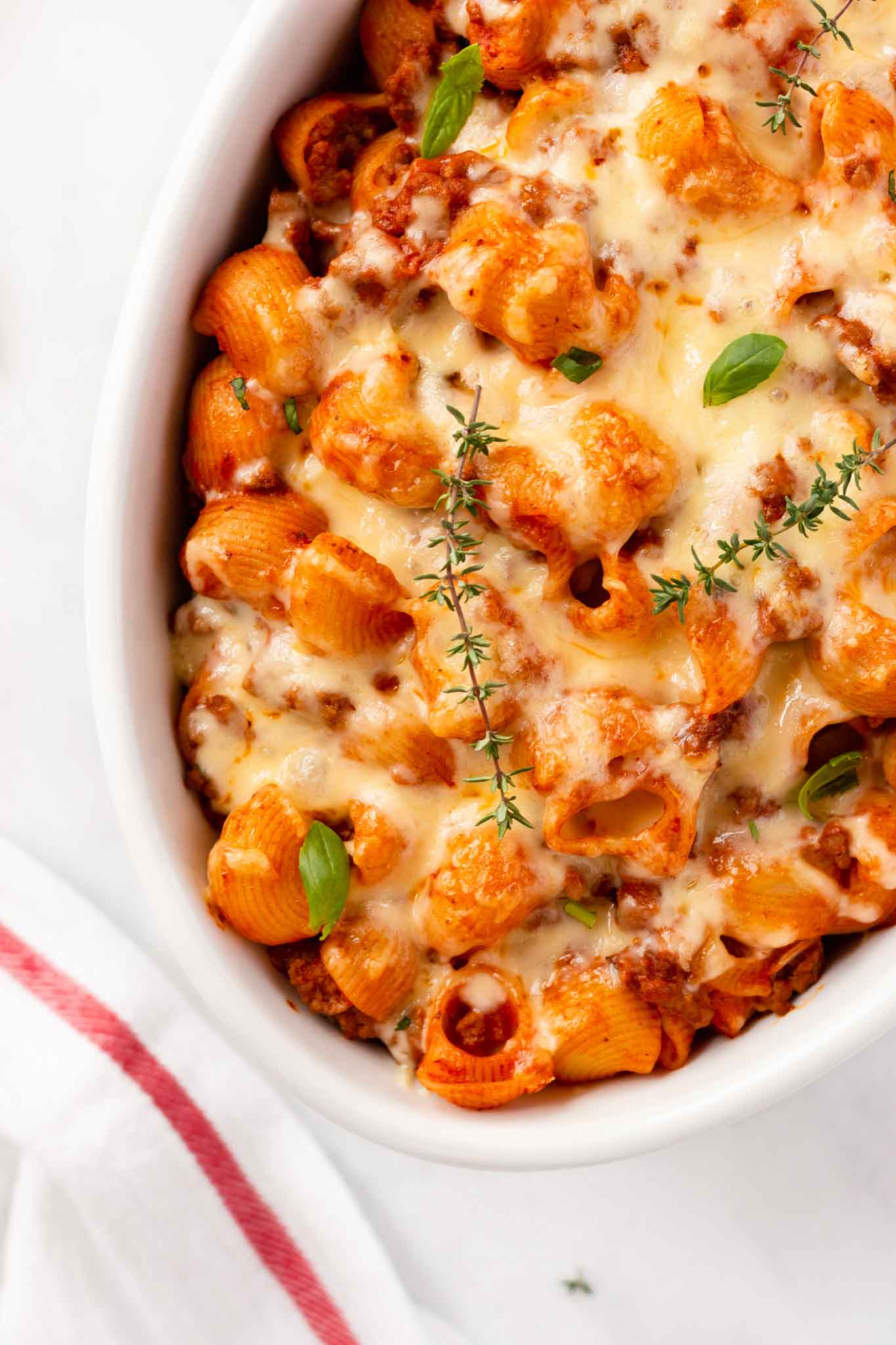 The original recipe is found here at Mostly Homemade Mom: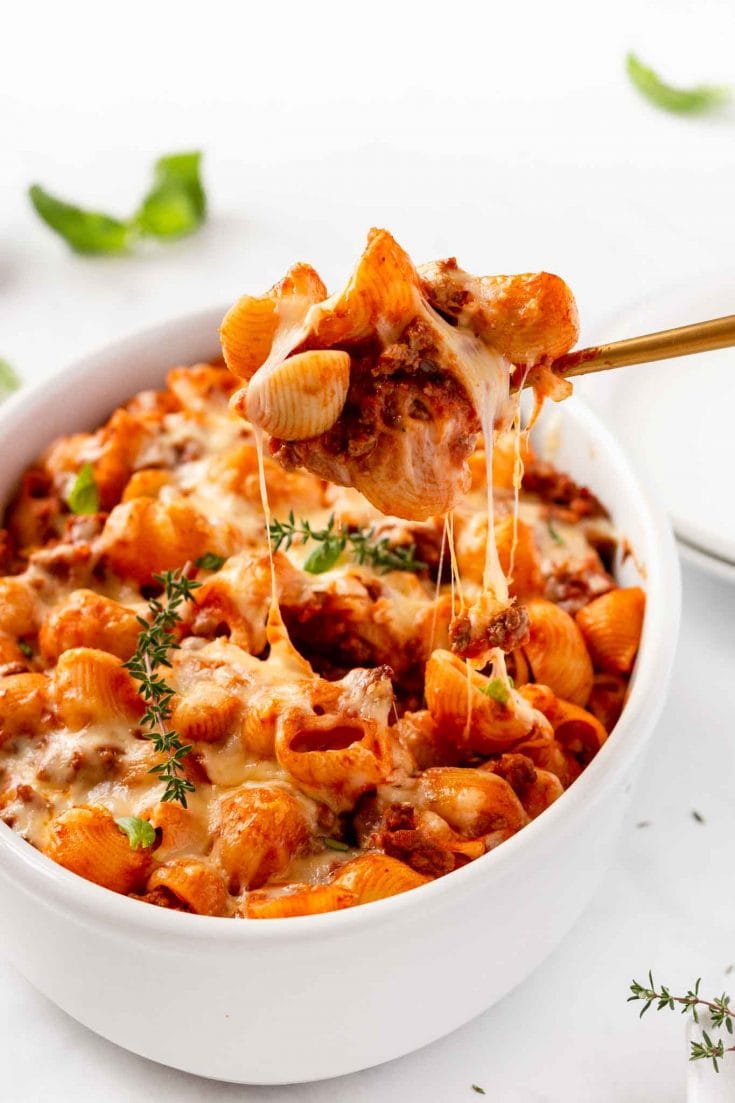 Yield:

8-10 servings
Homemade Beef A Roni Recipe
A super easy homemade beef a roni recipe that is the perfect blend of beef, cheese and pasta.
Ingredients
16 oz box elbow macaroni (or small pasta of your choice)
1 lb 90% Lean ground beef
2 (15 oz) cans tomato sauce
1/4 onion minced
1 teaspoon fresh diced basil
1 teaspoon fresh diced thyme
1 teaspoon oregano
1 teaspoon kosher salt (to taste)
1.5 cups shredded cheddar cheese
Instructions
Cook macaroni in boiling water until done, about 6 minutes, drain.
While pasta is cooking, brown ground beef in a large skillet, drain.
Add beef back to the skillet and add in tomato sauce, onion, basil, thyme, oregano, and salt.
Simmer for 10 minutes on medium-low heat. Taste sauce and add additional salt if needed.
Add cooked macaroni to tomato sauce mixture, turning to mix well.
Spread half of macaroni mixture in the bottom of a 4 quart baking dish. Sprinkle 3/4 cup cheddar over, then repeat layers with remaining macaroni and cheddar.
Bake in 350 oven for 20 minutes or until cheese is melted and casserole is heated through.
Nutrition Information
Yield
12
Serving Size
1
Amount Per Serving
Calories

207
Total Fat

10g
Saturated Fat

5g
Trans Fat

0g
Unsaturated Fat

4g
Cholesterol

48mg
Sodium

279mg
Carbohydrates

13g
Fiber

1g
Sugar

1g
Protein

16g
Pin it for later!
If you enjoyed this recipe be sure to check out my Instagram Page for the latest posts!
Have you ever made hot meals for your kids for lunch? What is your favorite beef recipe?
Before you go, check out these great posts!
The Best Italian Pasta Salad Recipe
Instant Pot Beef Tomato Pasta Soup
Easy and Amazing BLT Pasta Salad
Homemade Pesto Pasta For An Easy Weeknight Meal
The Best Jamaican Rasta Pasta Recipe – Add Your Favorite Protein!