A super simple French Tip Lamb recipe that will impress the family! The easy spices bring out the natural flavor of the lamb that you can serve with your favorite side!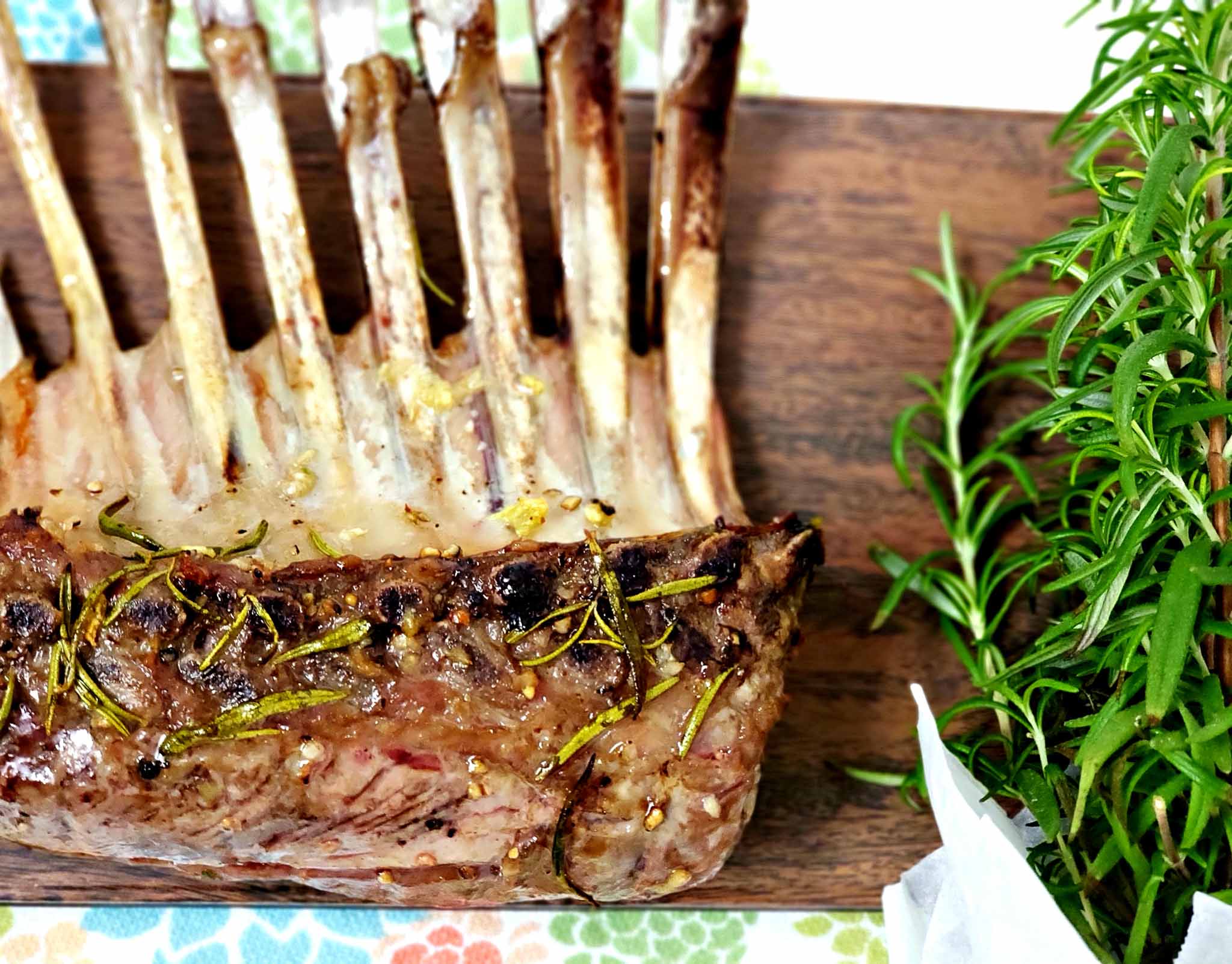 Not so long ago I belonged to a group of young people who thought that in order to have a good time, I had to spend a night on the town. Late nights in my earlier years were the norm and fancy dinners impressed me.
As time went by I matured, got married and we started a family. Gone were the late nights, at least the fun ones, and fancy dinners became a thing of the past.
Sometimes my husband and I do share the occasional evening out together but those are far and few between. These days if we are craving a fancy dinner or a night out, we start by putting the kids to bed early and cook something together in the kitchen.
Our mindset has long since changed, we no longer need fat steaks or elaborate menus. As it turns out, we value the time together spend creating a simple home cooked meal far more than anything else that money could buy.
I have especially be curious about different cuts of meat since we have been home all the time and the same old dinner has started to get boring.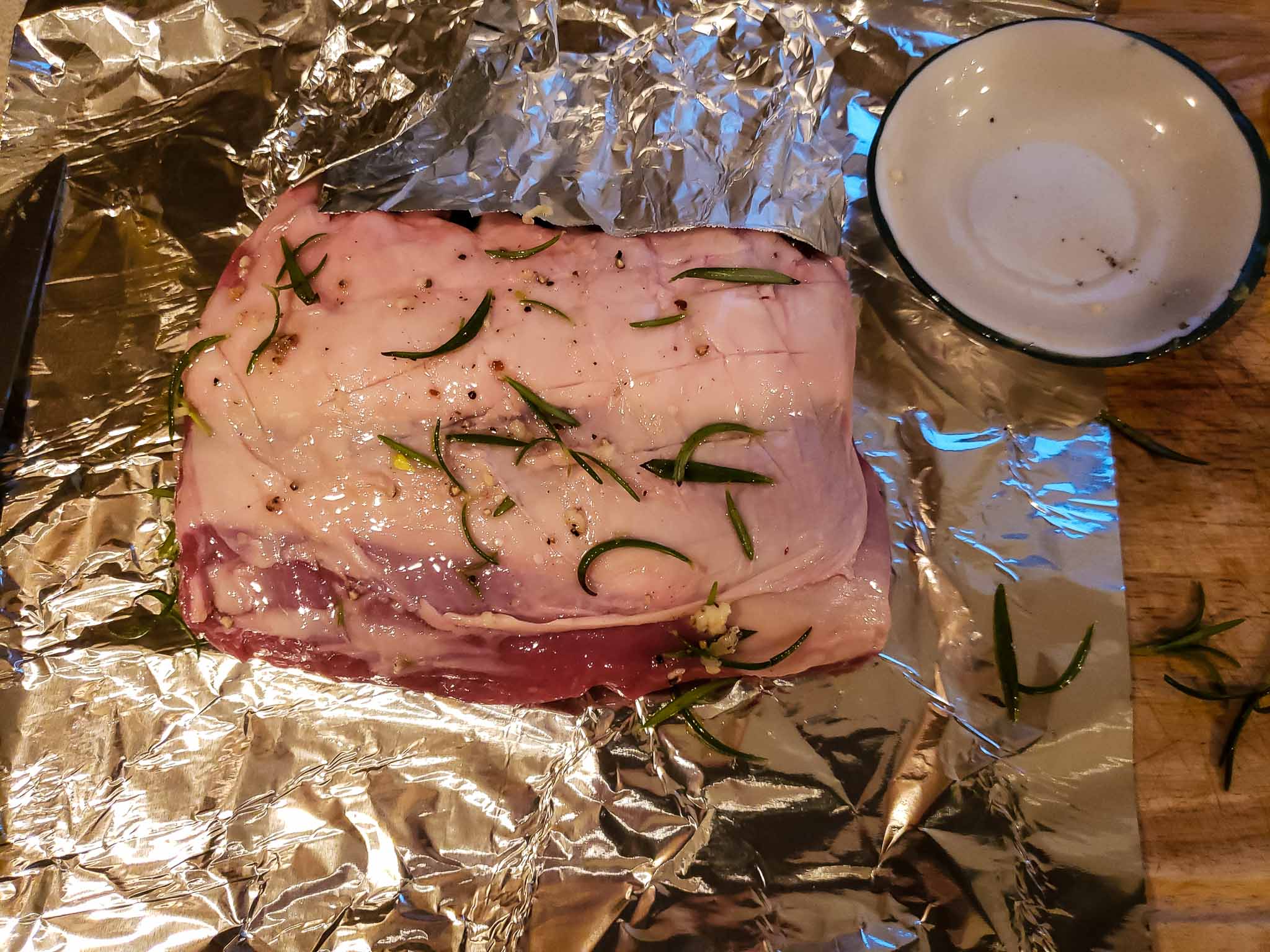 Today I'm going to share a recipe for french tip lamb that has been the star of more than one at-home date night between my husband and I. It can also be used as a simple, wholesome meal for the whole family if you're not in need of the alone time with your spouse.
The ingredients are simple and very few, most of which are in almost every kitchen across the globe. At it's worst, you may need to spend 5 to 10 minutes at your local grocery store tracking down the ingredients but it'll be one of the quickest and easiest grocery shopping trips you've every done-trust me.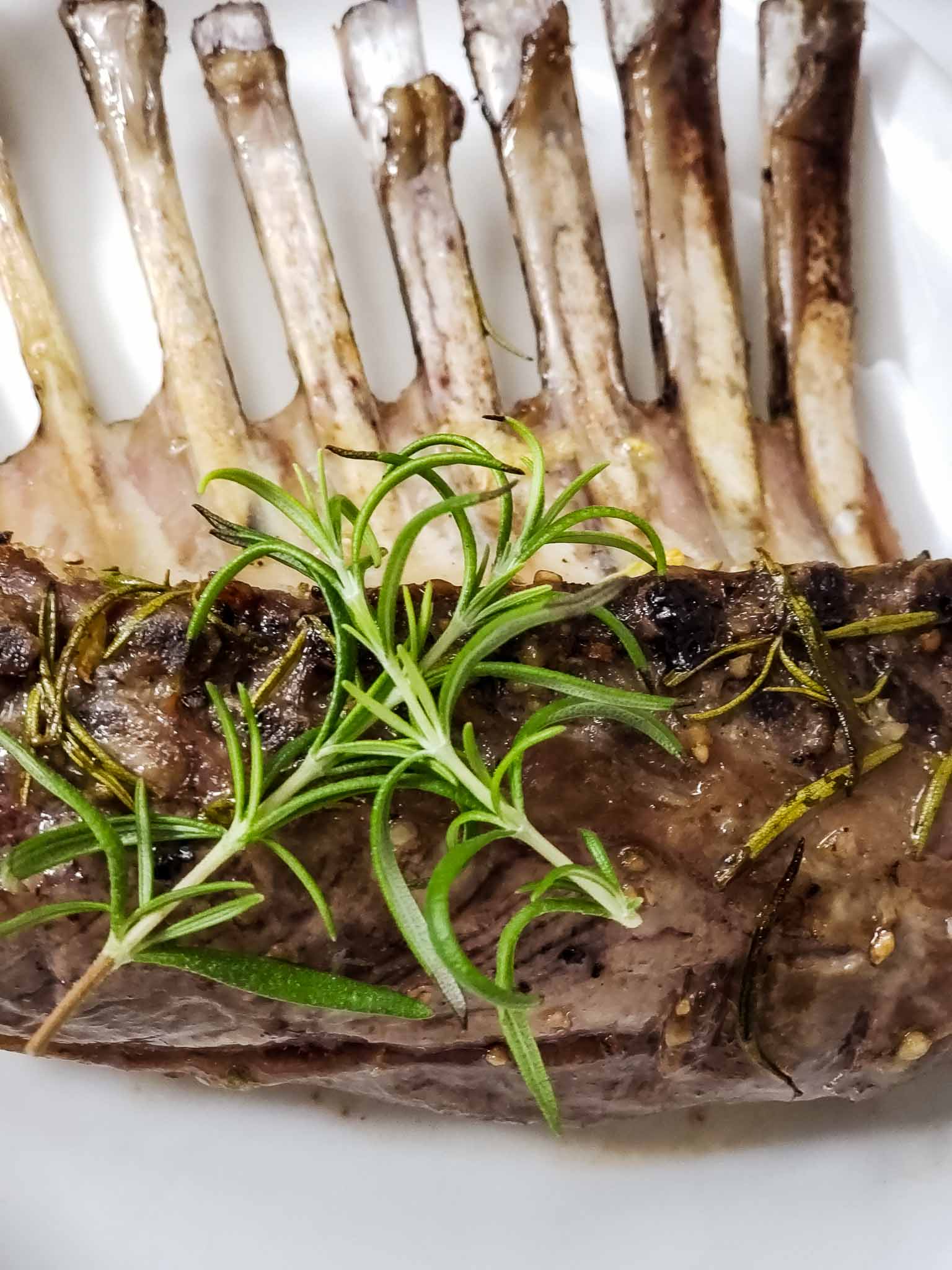 Some people think of lamb as a deterrent. A money hog that they can't afford and probably won't like anyways. Believe it or not, I used to be one of those people. I had always heard that lamb wasn't worth the money you spend and that it was for the high class ladies.
In truth, a rack of lamb typically goes for about $14 to $15 a pound. If you have bought oxtail before then you are familiar with these prices!
That means that for less than the price of a night on the town, you can split a rack between yourself and your partner while keeping the price reasonable.
There is no universal law that you need to gorge yourself on rack of lamb, no matter how delicious they may be; in fact lamb is a meal meant to be kept light. You can make it for a special occasion or you can make it on a regular night.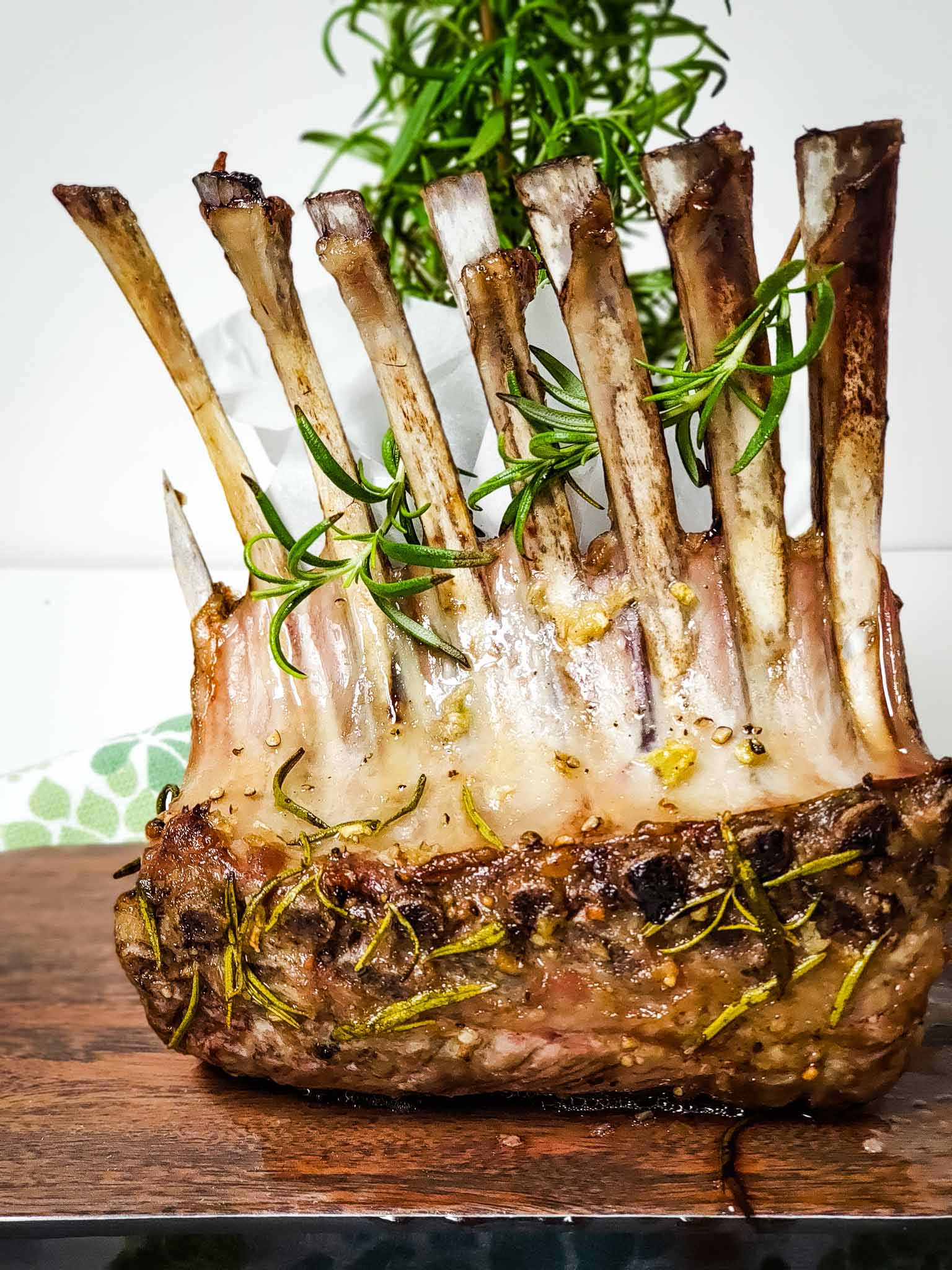 In this recipe, I created it to call for 1 rack of lamb and it turned out to be more than enough. This is especially true if you pair it with a side salad or other veggies of your choice, whether they be steamed, blanched, grilled or baked.
Why make a rack of lamb for dinner?
Lamb is a flavorful and tender meat that can be cooked in many different ways. It is a healthy source of protein, vitamins, minerals and essential fatty acids. A rack of lamb is an impressive yet simple dish to prepare, making it ideal for a special occasion or simply as a delicious Sunday dinner.
To make a rack of lamb, you'll need a French-cut rack of lamb, garlic, fresh herbs, olive oil and seasonings. Begin by seasoning the lamb with salt, pepper and your favorite herbs. Rub in a mixture of minced garlic and olive oil for extra flavor.
Place in a roasting pan or deep oven-safe dish and cook at 375 degrees Fahrenheit until an internal thermometer reads 135 degrees Fahrenheit for medium-rare. Allow the lamb to rest for 10 minutes before serving.
Serve the french tip lamb with mashed potatoes, roasted vegetables or a salad for a delicious and impressive dinner. If you have leftovers, try cubing them and adding them to salads, soups or stews for an easy and tasty meal. The options are endless when it comes to cooking with lamb!
Enjoy this delicious dinner dish and experiment with some of your favorite flavors to make it truly unique. With a little bit of time and effort, you can create a special rack of lamb that is sure to impress your guests.
How do you store leftovers?
You can store leftovers in an airtight container in the refrigerator for up to three days. For longer storage, you can freeze them in a freezer-safe container for up to two months.
Make sure to label your containers with the date they were stored and double check that any raw meat is completely cooked before reheating. When reheating, make sure the lamb is heated thoroughly to 165 degrees Fahrenheit before consuming.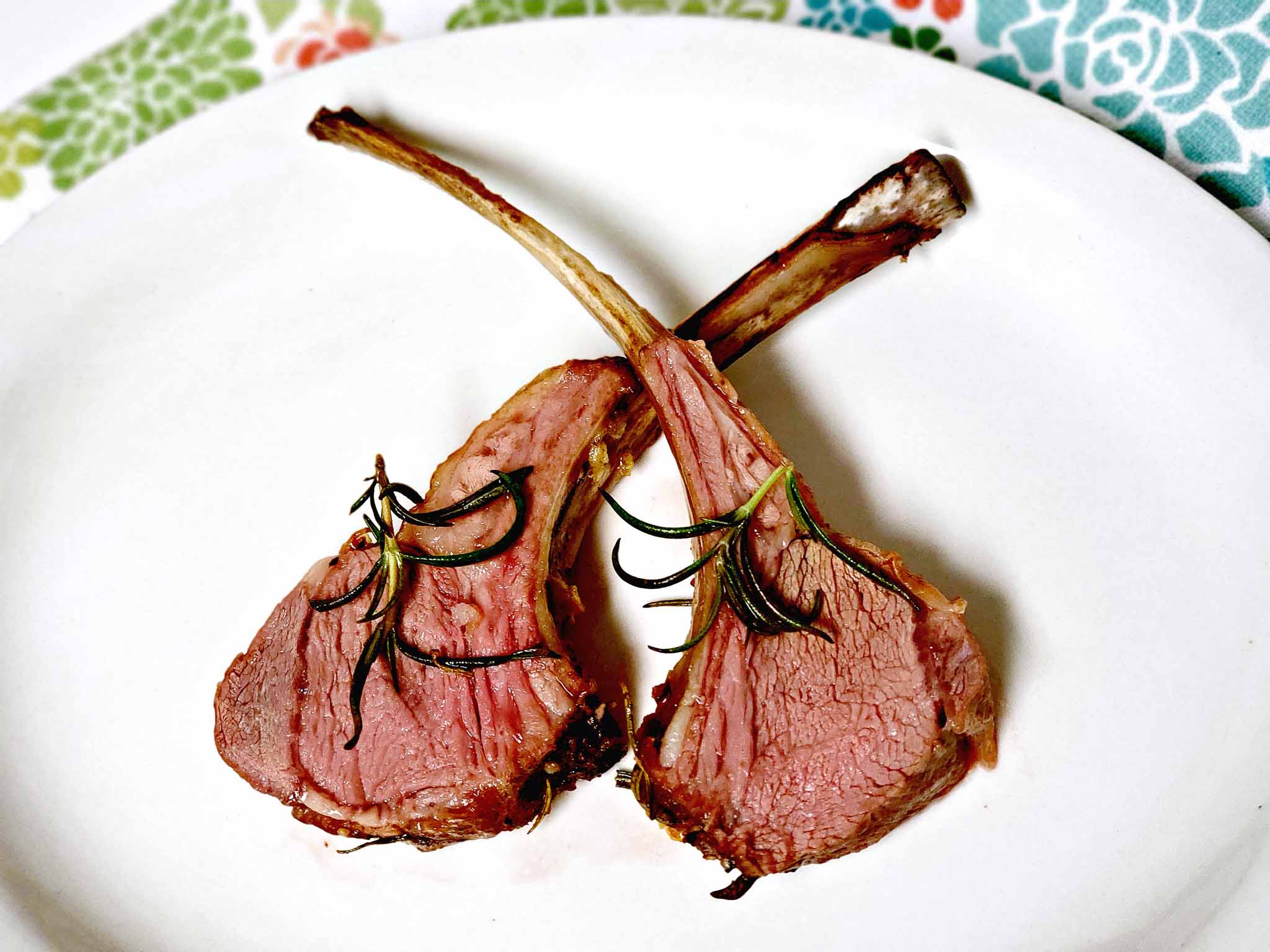 What are some helpful tips for making rack of lamb?
Pat the lamb dry before seasoning to help with browning.
Let the lamb come to room temperature before cooking for optimal flavor and texture.
Use a meat thermometer for accurate doneness.
Allow the lamb to rest after cooking so it can reabsorb its flavorful juices.
Slice the lamb against the grain for a more tender texture.
Prevent overcooking by checking the internal temperature of the lamb regularly.
Choose quality ingredients for maximum flavor.
Use fresh herbs, garlic and other seasonings to add extra flavor.
Let your guests carve their own slices at the table for an impressive presentation.
Use the leftovers in creative dishes like salads and soups.
When should you serve rack of lamb?
Rack of lamb is a great option for special occasions, like holidays, birthdays or anniversaries. It's also an elegant and tasty dish to serve at dinner parties or Sunday dinners. Serve with your favorite sides, such as mashed potatoes, roasted vegetables or a fresh salad.
Is rack of lamb healthy?
Lamb is a healthy source of protein and essential vitamins, minerals, and fatty acids. Depending on how it's cooked, lamb can be low in calories and fat while still providing plenty of flavor. When making rack of lamb, use olive oil instead of butter or margarine to reduce the fat content even further. Be mindful not to overcook the lamb, as this can cause it to become dry and tough.
Follow these tips for a flavorful, healthy rack of lamb that is sure to impress.
Sky's the limit when it comes to my
French
Tip
Lamb! Try this recipe and let me know how much you love it!
Yield:

One Rack Of Lamb
Simple Lamb Tip Recipe
Additional Time:
5 minutes
A super simple Lamb Tip recipe that will impress the family! The easy spices bring out the natural flavor of the lamb that you can serve with your favorite side!
Ingredients
• 1 rack of lamb
• 2 tbsp olive oil
• 3 cloves garlic, minced
• 1 tsp salt
• 1 tsp black pepper
• 2 large sprigs fresh rosemary
Instructions
Clean rack tips with a knife if they are not thoroughly cleaned.
Rub meat and bones with olive oil.
Combine garlic, salt, pepper, and rosemary together and rub half into meat.
Flip rack over and cut a crisscross pattern into the fat to prevent it from shrinking. Rub remaining herbs and spices into the fat side.
Place rack of lamb meat side down on enough foil to cover the bones, and the sides of the lamb.
Wrap bones in foil so they do not burn, dry out, and become brittle.
Bake at 450° for 15 minutes and check with a temperature probe. Ideally it should read between 130° to 140°.
Let meat rest at least 5 minutes before slicing between the bones.
Nutrition Information
Yield
4
Serving Size
1
Amount Per Serving
Calories

395
Total Fat

30g
Saturated Fat

12g
Trans Fat

2g
Unsaturated Fat

16g
Cholesterol

98mg
Sodium

667mg
Carbohydrates

1g
Fiber

0g
Sugar

0g
Protein

31g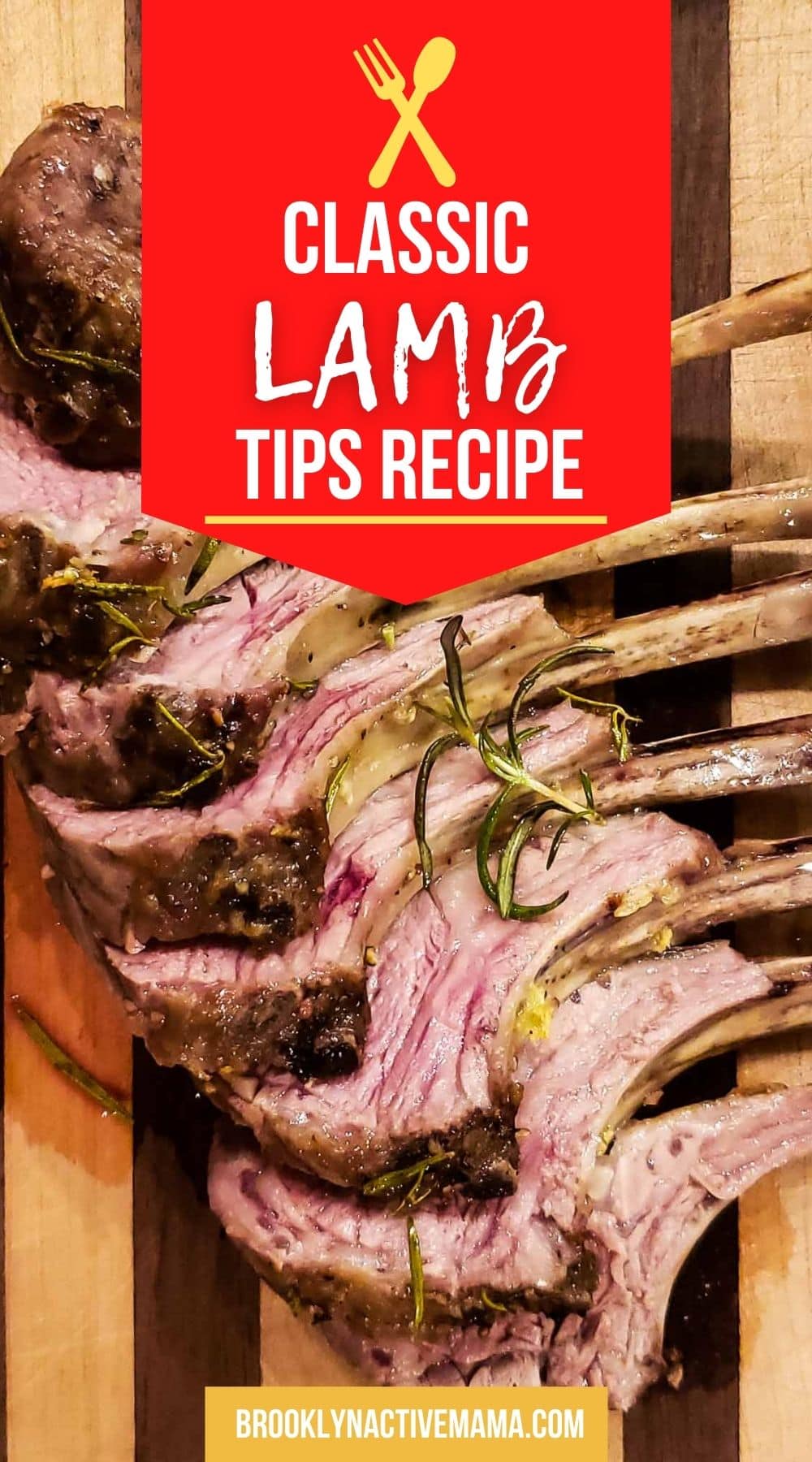 If you liked this simple french tip lamb recipe be sure to check out these Amazing Chicken Thigh Spinach Rollups!
Hi! I'm Nellie. I am a busy mama of three, wife to my high school sweetheart who loves to cook, workout and stay organized! I love to share helpful printables, the best recipes and fitness tips for the modern mom. I strongly believe that every mom can feed their family well, take proper care of themselves and have fun along the way! Read my story.
Get comfortable and be sure to come hang out with me on social. Don't grab your free fitness journal before you go!