A super simple French Tip Lamb recipe that will impress the family! The easy spices bring out the natural flavor of the lamb that you can serve with your favorite side!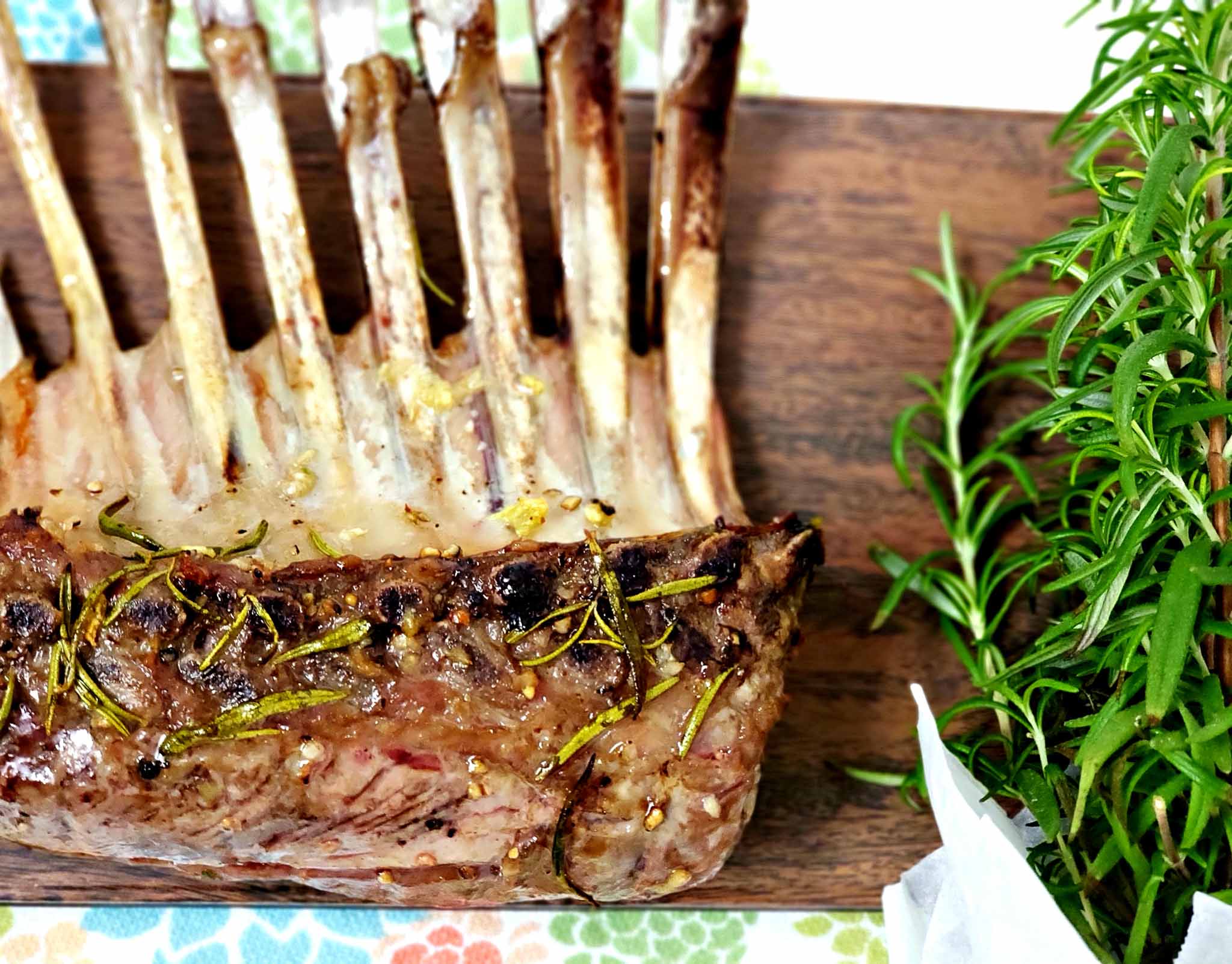 Not so long ago I belonged to a group of young people who thought that in order to have a good time, I had to spend a night on the town. Late nights in my earlier years were the norm and fancy dinners impressed me.
As time went by I matured, got married and we started a family. Gone were the late nights, at least the fun ones, and fancy dinners became a thing of the past.
Sometimes my husband and I do share the occasional evening out together but those are far and few between. These days if we are craving a fancy dinner or a night out, we start by putting the kids to bed early and cook something together in the kitchen.
Our mindset has long since changed, we no longer need fat steaks or elaborate menus. As it turns out, we value the time together spend creating a simple home cooked meal far more than anything else that money could buy.
I have especially be curious about different cuts of meat since we have been home all the time and the same old dinner has started to get boring.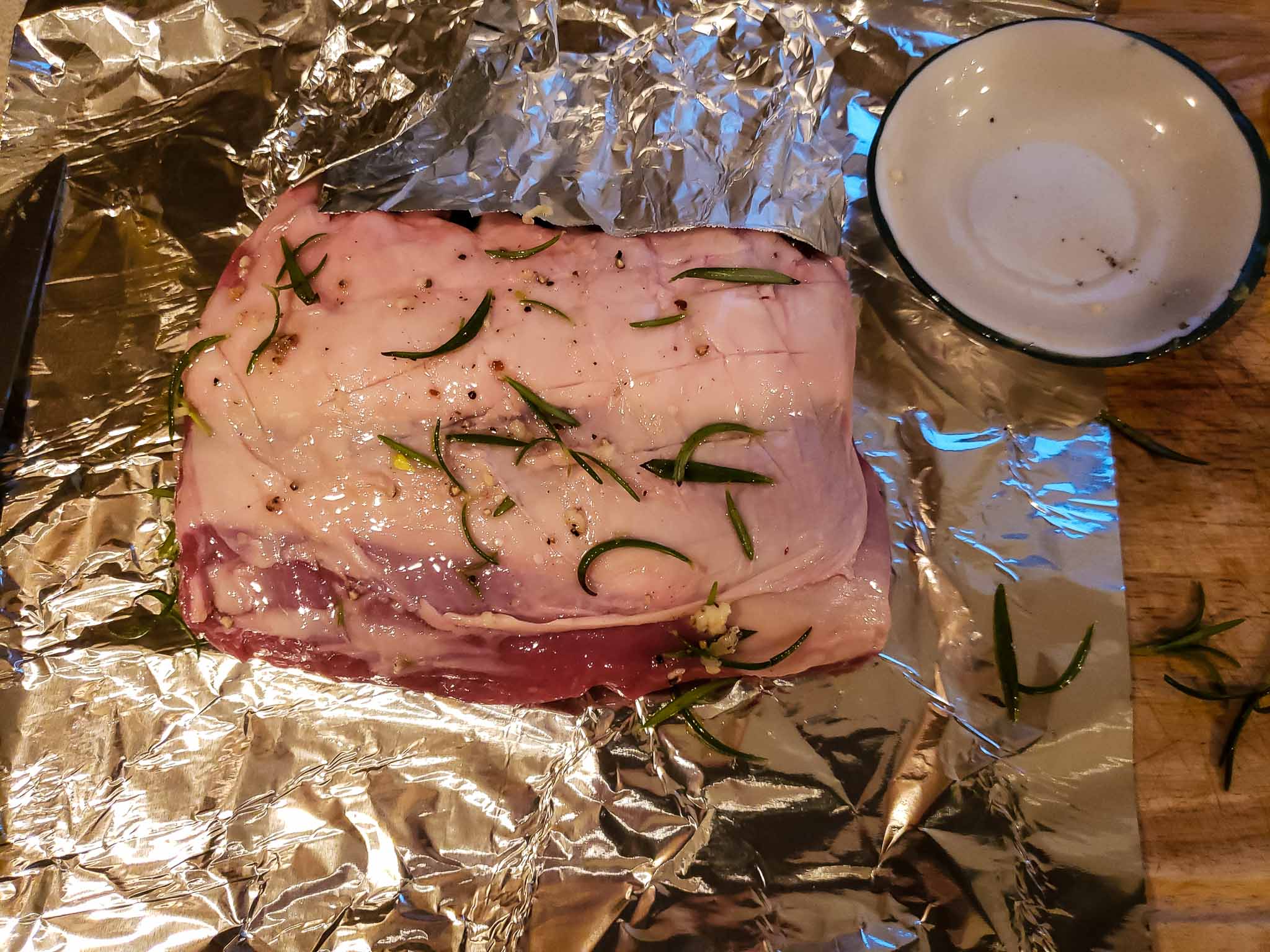 Today I'm going to share a recipe that has been the star of more than one at-home date night between my husband and I. It can also be used as a simple, wholesome meal for the whole family if you're not in need of the alone time with your spouse.
The ingredients are simple and very few, most of which are in almost every kitchen across the globe. At it's worst, you may need to spend 5 to 10 minutes at your local grocery store tracking down the ingredients but it'll be one of the quickest and easiest grocery shopping trips you've every done-trust me.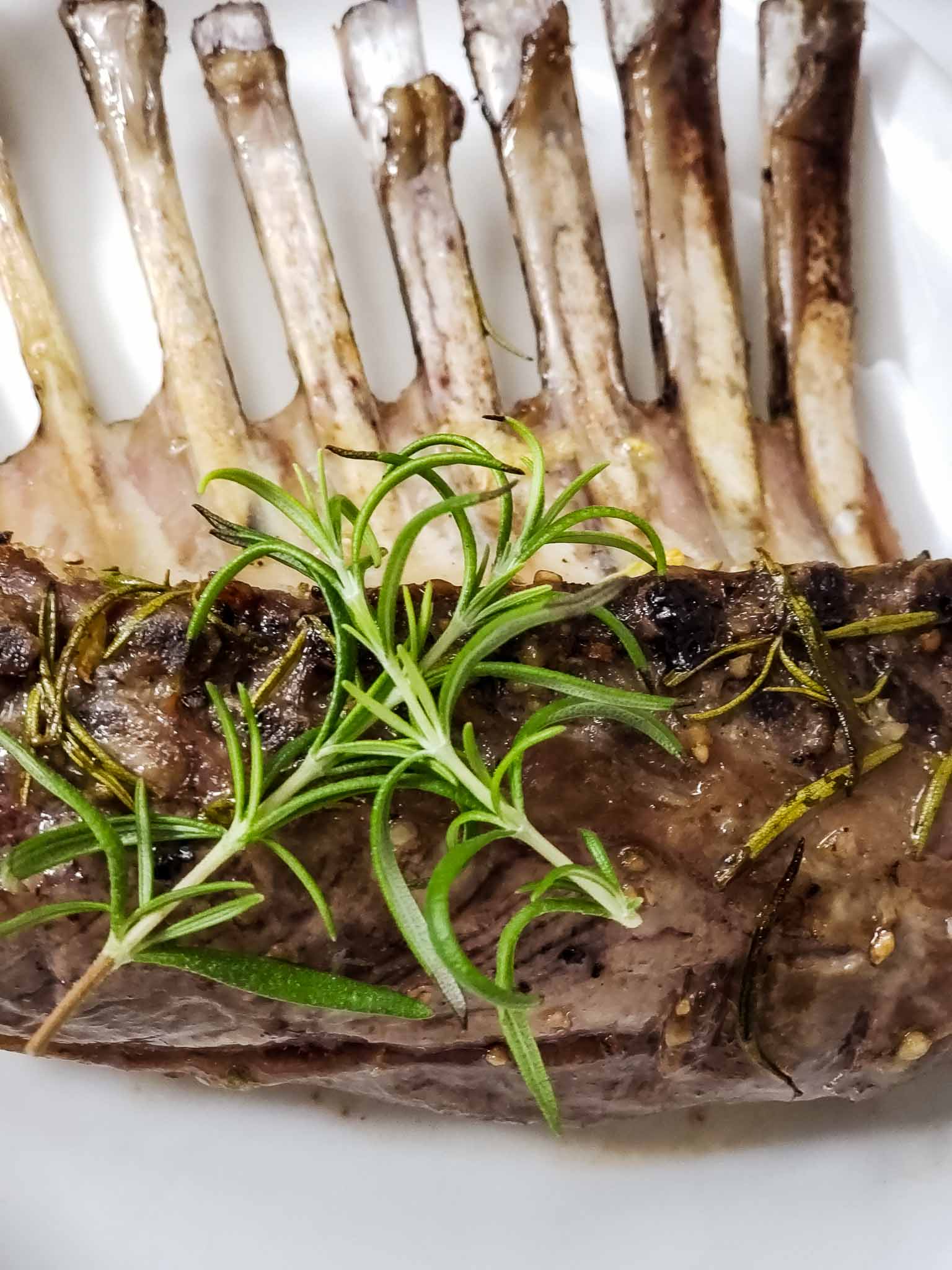 Some people think of lamb as a deterrent. A money hog that they can't afford and probably won't like anyways. Believe it or not, I used to be one of those people. I had always heard that lamb wasn't worth the money you spend and that it was for the high class ladies.
In truth, a rack of lamb typically goes for about $14 to $15 a pound. If you have bought oxtail before then you are familiar with these prices!
That means that for less than the price of a night on the town, you can split a rack between yourself and your partner while keeping the price reasonable.
There is no universal law that you need to gorge yourself on rack of lamb, no matter how delicious they may be; in fact lamb is a meal meant to be kept light. You can make it for a special occasion or you can make it on a regular night.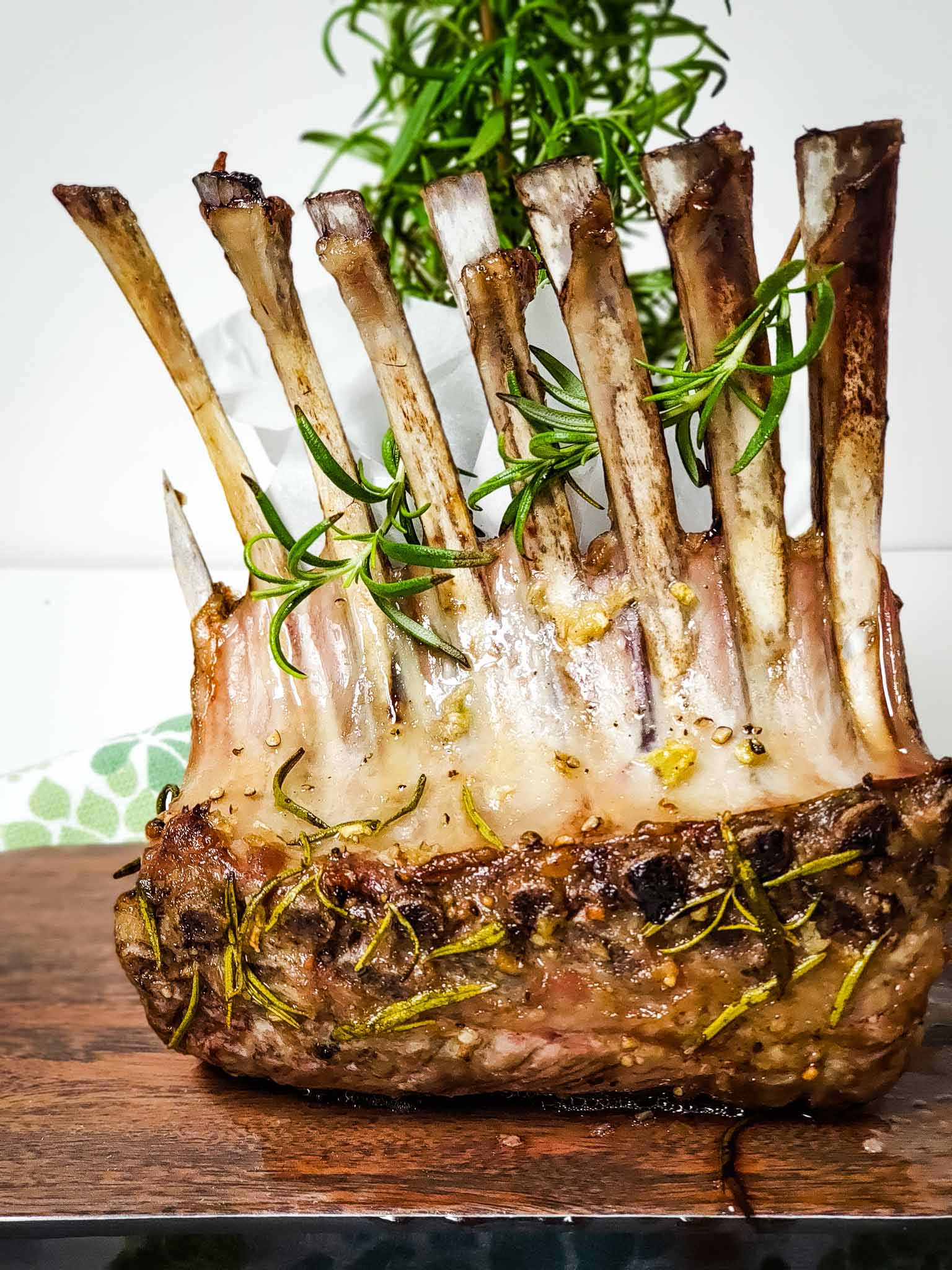 In this recipe, I created it to call for 1 rack of lamb and it turned out to be more than enough. This is especially true if you pair it with a side salad or other veggies of your choice, whether they be steamed, blanched, grilled or baked.
Sky's the limit when it comes to my
French
Tip
Lamb! Try this recipe and let me know how much you love it!
Yield:

One Rack Of Lamb
Simple Lamb Tip Recipe
Additional Time:
5 minutes
A super simple Lamb Tip recipe that will impress the family! The easy spices bring out the natural flavor of the lamb that you can serve with your favorite side!
Ingredients
• 1 rack of lamb 
• 2 tbsp olive oil
• 3 cloves garlic, minced 
• 1 tsp salt 
• 1 tsp black pepper 
• 2 large sprigs fresh rosemary
Instructions
Clean rack tips with a knife if they are not thoroughly cleaned.
Rub meat and bones with olive oil.
Combine garlic, salt, pepper, and rosemary together and rub half into meat.
Flip rack over and cut a crisscross pattern into the fat to prevent it from shrinking. Rub remaining herbs and spices into the fat side.
Place rack of lamb meat side down on enough foil to cover the bones, and the sides of the lamb.
Wrap bones in foil so they do not burn, dry out, and become brittle.
Bake at 450° for 15 minutes and check with a temperature probe. Ideally it should read between 130° to 140°.
Let meat rest at least 5 minutes before slicing between the bones.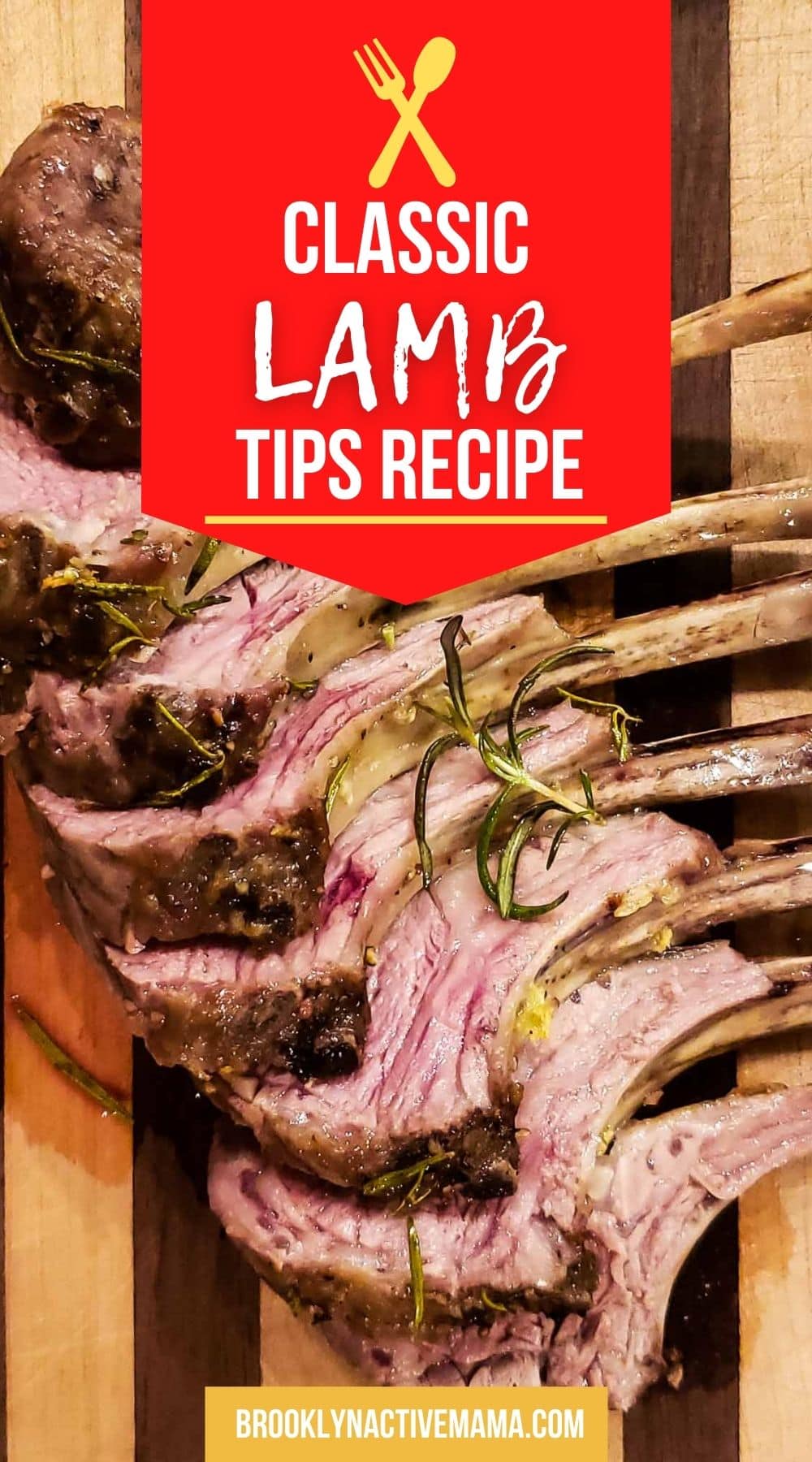 If you liked this simple french tip lamb recipe be sure to check out these Amazing Chicken Thigh Spinach Rollups!