The holiday season is upon us and it is generally a time of high stress. Between shopping for gifts and the general busyness of it all, it is important that we take the time to take care for ourselves as well and this is why I have got free Christmas Adult Coloring Pages for you to download and destress. Plus some tips on how to survive the holiday season.
Shopping can be one of the major burdens of the holiday season. There are a variety of different issues to deal with when shopping including crowds, increased traffic and dealing with rude clerks or rude customers.
The closer Christmas gets the worse the shopping becomes and the more headaches for people still trying to shop. Holiday shopping can swiftly move from being a nice relaxing day to an absolute nightmare. (Have I ever shared my terrifying Black Friday experience? I went out with my mom at 3am when I was 17yo for a $100 laptop. I was almost trampled. The end.)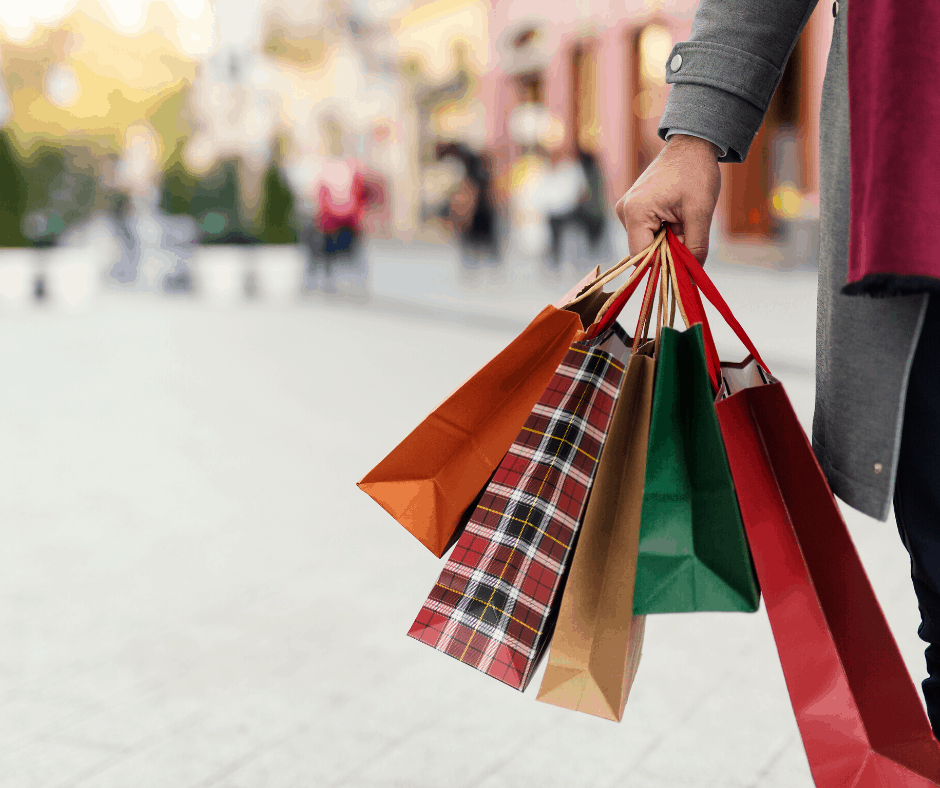 Christmas and shopping inevitably go hand in hand. One seems to require the other and sometimes there is no avoiding doing the dreaded task of going out and buying things. There are some ways that make the Christmas shopping season a little easier. Here are some suggestions on how to survive the holiday shopping experience.
Start shopping early
Not only should people start shopping earlier in the year to avoid the last minute rush but they should also start earlier in the day. Starting early is the best choice to snag those Christmas bargains.
Most stores are open extended hours for the Christmas season with deals on limited amounts of stock. Getting to the store early is essential to get the best deals available. Take advantage of the early hours and make the most of each shopping trip.
Avoid last minute shopping
The problem with last minute shopping is that most of the stock is either in short supply or is gone completely. Retailers seem to have a smaller stock this year due to overruns last year. Those Christmas gift items may be harder to find when waiting until closer to Christmas. Be sure to avoid the last minute shopping rush and get things done earlier in the year.
Combine the shopping trips
Combining shopping trips together is a tremendous way to save sanity when Christmas shopping. One of the biggest shopping mistakes made during the holiday season is buying on impulse.
People shop and buy things just because they need a gift. Buying gifts on impulse will cause higher spending. Fewer shopping trips will help to lower the impulse buying. Conscious spending is a real thing! Here is a free Christmas Budget Planner for you to stay on track!
Be wise with spending
One important factor when trying to survive the Christmas shopping season is to be wise with money. It is easy to overspend or to buy too much. Make a list of items to buy and stick with the list. Set a budget and stay within the budget.
There seems to be nothing more enjoyable than buying additional gifts during the holiday season. Be sure to keep the spending within reason and do not overextend for the season. Christmas nightmares begin when people fail to plan their shopping experience.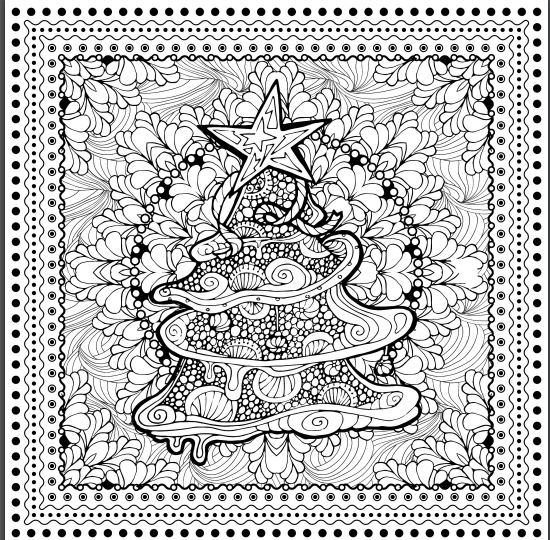 Remember holiday shopping does not need to be a difficult or cumbersome task. Making the most of holiday shopping is easy with proper planning. Surviving the Christmas holiday shopping is not nearly as difficult as some might think.
Surviving the Christmas shopping is not some impossible feat for the superhuman. Christmas shopping takes some time, some planning and some tenacity. When you are tired from all that shopping or need a reason to destress while watching Hallmark Christmas Movies, here is a free Christmas Adult Coloring pages for you to enjoy!
And if you are like me and LOVE to bake during the holidays to relax be sure to check out this amazing Gingerbread Loaf, these Christmas themed Snickerdoodle cookies and these Christmas Tree Cupcakes! Be sure to check out my Holiday board on Pinterest for more inspo!
Download the free printable Christmas Adult Coloring pages here.
How do you avoid stress during the holiday season?
Hi! I'm Nellie. I am a busy mama of three, wife to my high school sweetheart who loves to cook, workout and stay organized! I love to share helpful printables, the best recipes and fitness tips for the modern mom. I strongly believe that every mom can feed their family well, take proper care of themselves and have fun along the way! Read my story.
Get comfortable and be sure to come hang out with me on social. Don't grab your free fitness journal before you go!