Have you been wanting to start a new tradition for the family this upcoming Christmas season? Family traditions are wonderful gifts to give our children as they can pass it down to their children. It brings back family memories for them and they want their children to experience what they did.
Family Christmas traditions always bring a sense of nostalgia and you'll want your kids to remember it when they get older. It's all about creating long-lasting memories for you and your family and family to come.
There are so many traditions that can be passed down from recipes, or cookie making (see below for an awesome Christmas Snickerdoodle Cookies recipe!) to how the gifts are opened or distributed. Sometimes your kids will lead the way by doing the same things year after year or looking forward to a specific way of doing things each year. Let's look at a few traditions you can create with your family:
Homemade Christmas Greeting Cards
This could be one of the best bonding experiences that you can have as a family – creating your very own holiday greeting cards.
You can create simple ones or go for more elaborate ones, it's all up to you. The important thing is that your family will bond when you're thinking about poems or quotes to put in your cards. It's also a good time to brush up on your art skills.
Don't forget to take a holiday picture to add to the cards. You can choose the same place for each one like by a fireplace or on the stairs, or you can choose to wear the same colors each year or even have the same pose.
Decorating For The Holidays
This is another good idea to create a lasting memory for you and your family. You can even have a countdown and as soon as December rolls around, you can start decorating your house.
Maybe you have a specific date each year that everyone is home to help deck the tree, or hang the lights on the house. Maybe you make cookies and hot chocolate each year to share while decorating whatever you enjoy and can share as a family counts.
Family Christmas Playlist
Christmas wouldn't be complete without carols. Create your own Christmas carol playlist that you bring out each year as you bake, decorate, or open the gifts.
Starting this tradition can be really fun as each member of the family will have a say in which songs to play. You can even add a new song each year and keep a list of whose turn it is to pick the new one.
Letters For Santa
Let your kids write their letters with their wishes to Santa and send them off to the North Pole. You can make up a fictitious address and you don't have to tell the kids.
Then you can keep the letters in an album and show them to your kids when they've grown and they have their own kids.
Christmas Giving
Christmas is also the season of giving. You can choose to pick from the Angel Tree at the mall and all shop together, or shop for items to fill shoeboxes and deliver those to a nearby collection center to be sent to less fortunate kids, or take the whole family to a soup kitchen and serve the homeless together.
There are so many ways to donate and give back during the holiday season you can pick one or a few and do them together as a family.
Go On A Christmas Vacation
A great way to create memories that will last a lifetime is to go on a vacation. You can plan a trip as a family or go on the same trip to the same destination each year.
You can go to Disney World or Hawaii, or you can choose a ski trip or wherever you want. Just make sure to plan it out well in advance and take advantage of discounted tickets.
Movie Night On Christmas Eve
This is not your ordinary movie night! Make it a little bit different and grand if you can. Have some popcorn, hot chocolate, and even tacos and nachos. Pop in holiday favorites and snuggle in your pj's in front of the TV, just be sure everyone is fast asleep before Santa arrives!
Just remember, it's all about creating a lasting bond with the family and something you do each year. Give your kids the gift of memories that will last a lifetime and that they can share with their kids and hopefully even make new ones.
Christmas Snickerdoodle Cookies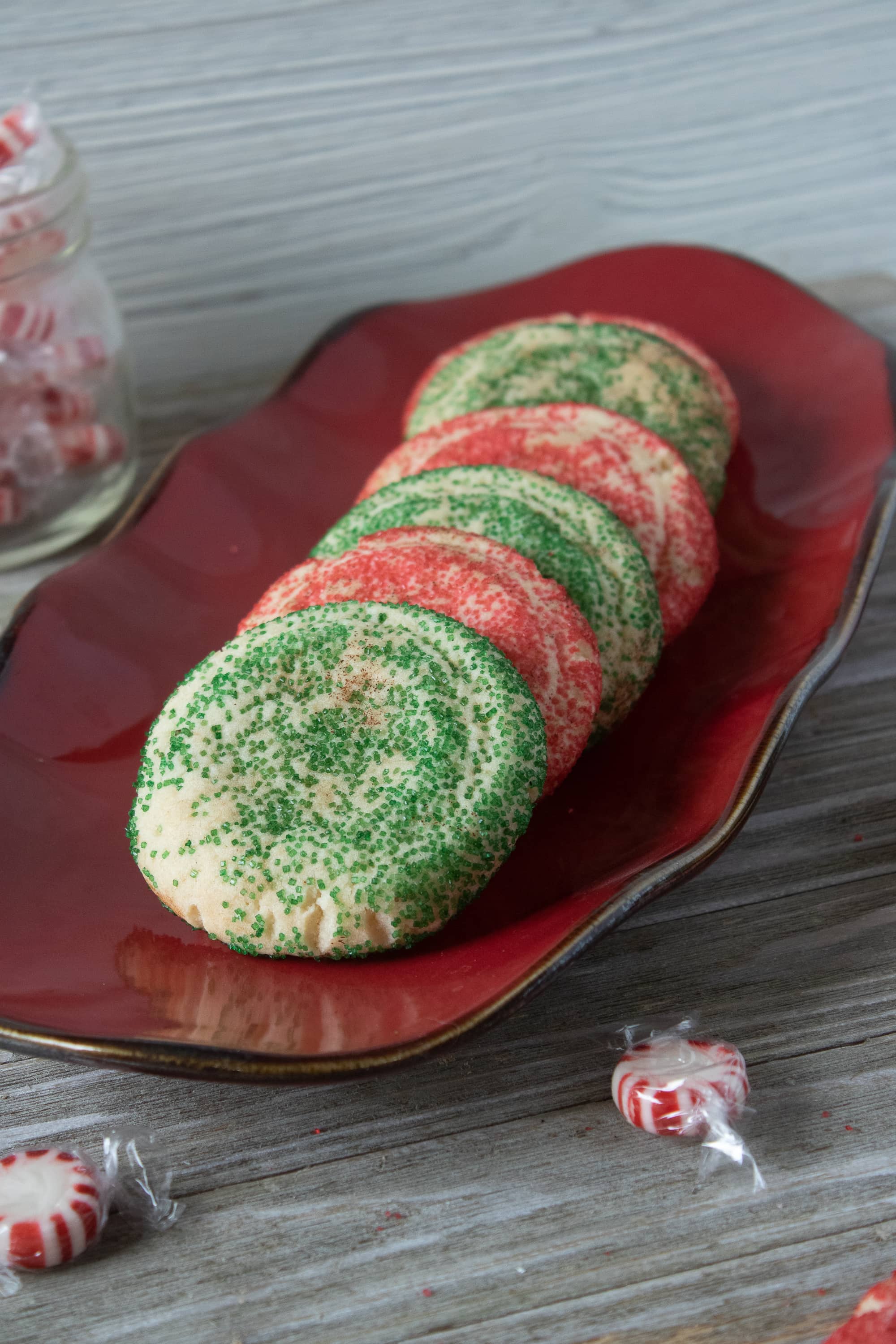 One of my personal favorite things to do with the kids is bake cookies. We bake a LOT during the Christmas season and today I'm sharing one of my top 3 favorite types of sweets–Christmas Snickerdoodle cookies! The peppermint is optional but makes it so much more Christmas-sy! Check out my favorite Christmas things on my It's Christmas Time Pinterest Board!
Do you have a Christmas tradition you'd like to share? Leave it in the comments below, I'd love to hear about it.
Yield: 18 Cookies
Christmas Snickerdoodle Cookies
Prep Time: 20 minutes

Cook Time: 10 minutes

Total Time: 30 minutes

These amazing Christmas Snickerdoodle cookies are made even better with peppermint extract! Perfect for families to makes for Santa.
Ingredients
• 1 1/2 cups sugar
• 1 cups softened butter
• 2 eggs
• 2 teaspoons vanilla
• ½ teaspoon peppermint extract
• 3 ½ cups flour
• 1/2 teaspoon salt
• 1/2 teaspoon baking soda
• 1/2 teaspoon cream of tartar
TOPPING
• 3 tablespoons red and green sugar sprinkles
• 2 teaspoons cinnamon
Instructions
Preheat oven to 375.
2. Combine sugar and butter in a mixing bowl.
Once the mixture is nice and smooth, add the eggs and vanilla. Beat or mix again until a smooth consistency.
3. In a separate bowl, mix dry ingredients.
Slowly stir those into the butter mixture until the cookie dough is well mixed.
4. Mix the sugar and cinnamon for the topping
either in a bowl or on a plate. I like to do this on a plate and then roll the cookie dough balls through it.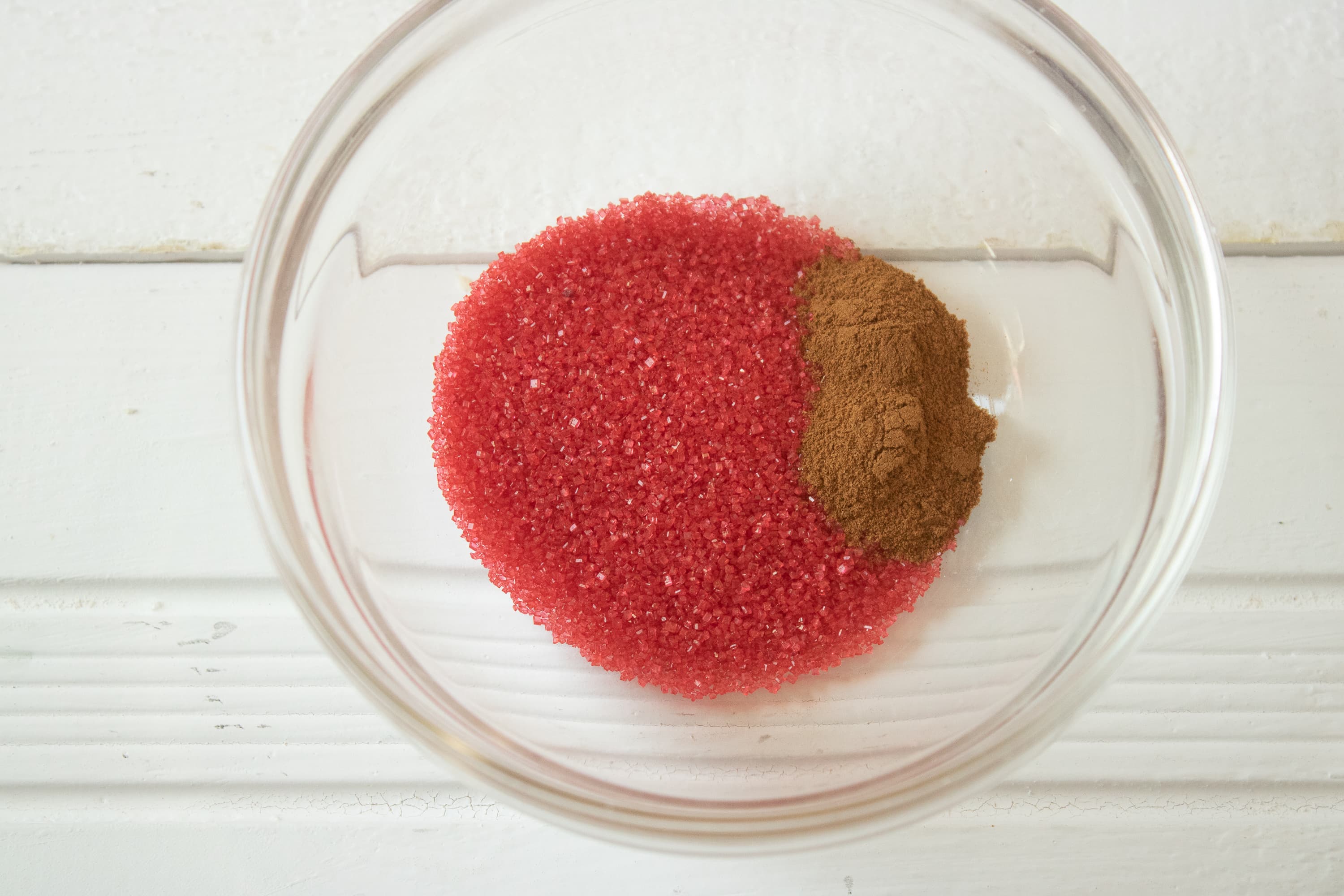 5. Roll batter into 2-inch size balls. Place on
cookie sheet. Press each ball of dough down to flatten.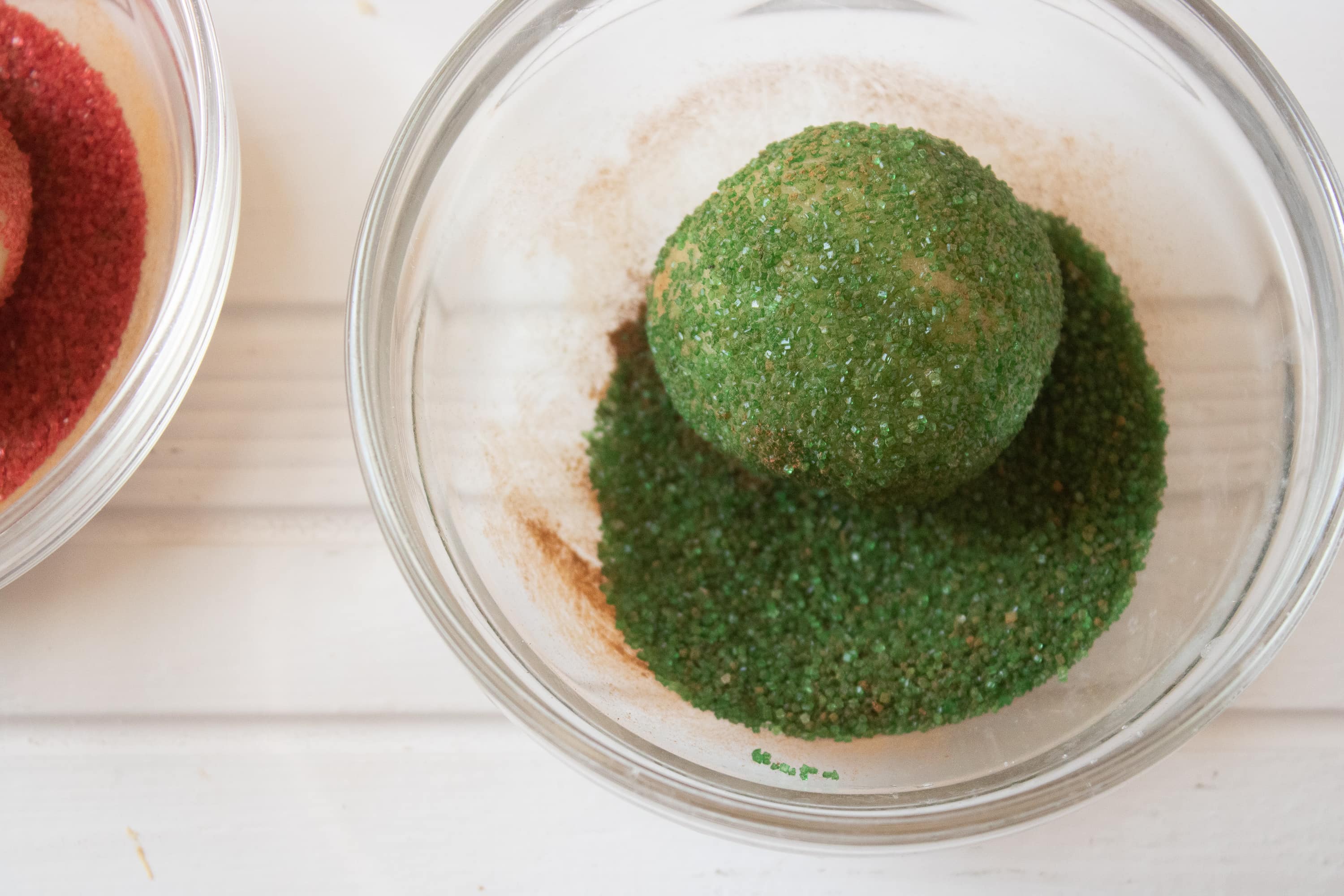 Bake for 8-10 minutes.
Notes
Makes 18 (2-inch balls) or 36 (1-inch balls)




Nutrition Information
Yield
18
Serving Size
1
Amount Per Serving Calories 258Total Fat 11gSaturated Fat 7gTrans Fat 0gUnsaturated Fat 4gCholesterol 48mgSodium 183mgCarbohydrates 36gFiber 1gSugar 18gProtein 3g