Falling In Love With The Eiffel Tower In Paris France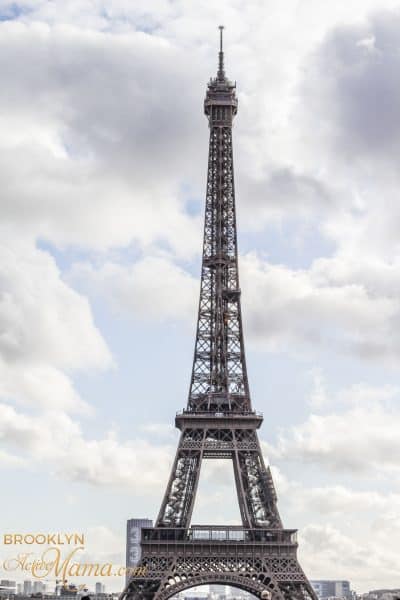 The view at the top of the Eiffel Tower was something I never needed to see until the very moment I saw it. I've been on top of the Empire State Building, One World Trade and countless rooftops in NYC. The Eiffel Tower however, simply took my breath away. The hardest part about getting to the top was willing myself to go back down.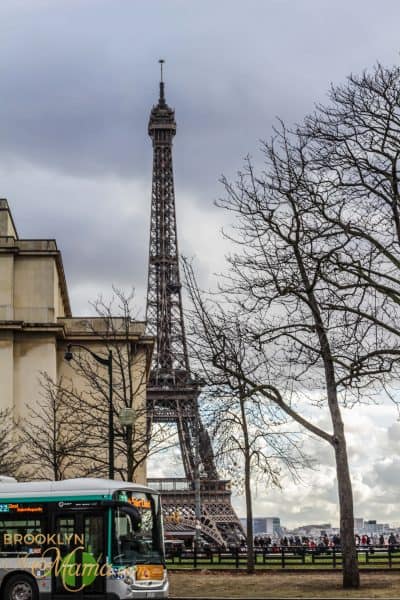 As a part of my 3 countries in 4 days European mega trip (check out my trip to Brussels, Belgium here), I wanted to see the Eiffel Tower. Since I was a little girl, I've seen images in books, television and media of this incredible landmark but had never been close to it. When I was on my way to Israel a few years ago, I watched at the plane crossed right over Paris. I knew then, that I would be back!
I purchased our tickets months in advance, so all Renee and I had to do was check in. We took a cab from the train station and there she was. So beautiful and SO overwhelmingly majestic. The Eiffel Tower literally took my breath away the moment I laid eyes on her.
It was cold-ish November day (40-50 degrees) and I kept my gloves on the entire time. As a New Yorker, I was EXTRA cautious because everywhere I looked there were signs of "Beware of Pickpockets". I had a small bag with my professional camera, my cash zipped tightly on the inside and my phone inside of my bag, which I had to be sure to close every time I took another picture.
Ride To The Top Of The Eiffel Tower
There are two different levels of tickets you can buy. The first one takes you halfway up and the second takes you all the way up. I chose to go to the top but if I went again, I'd be happy with going to the second level. Both views are stunning, but since it was my first time I decided to get the full experience.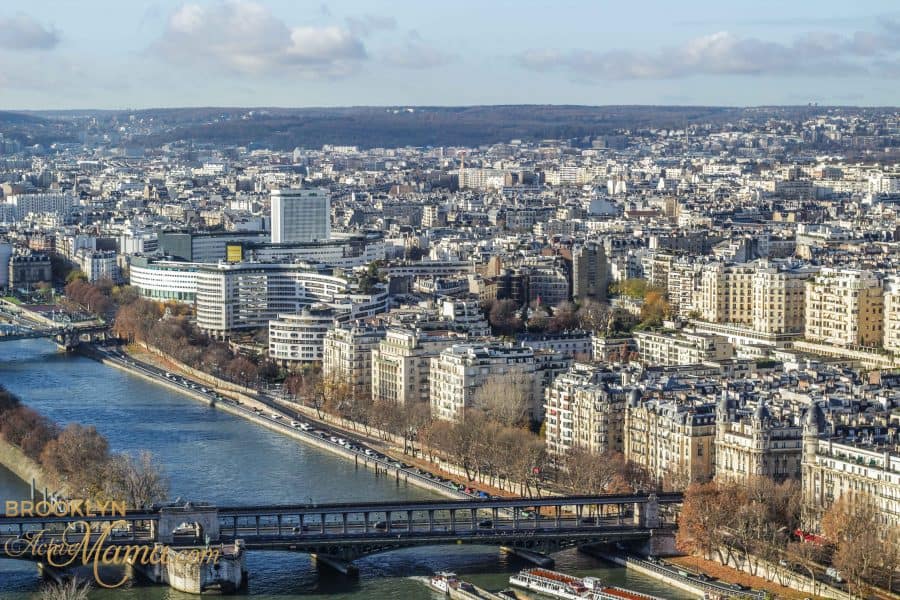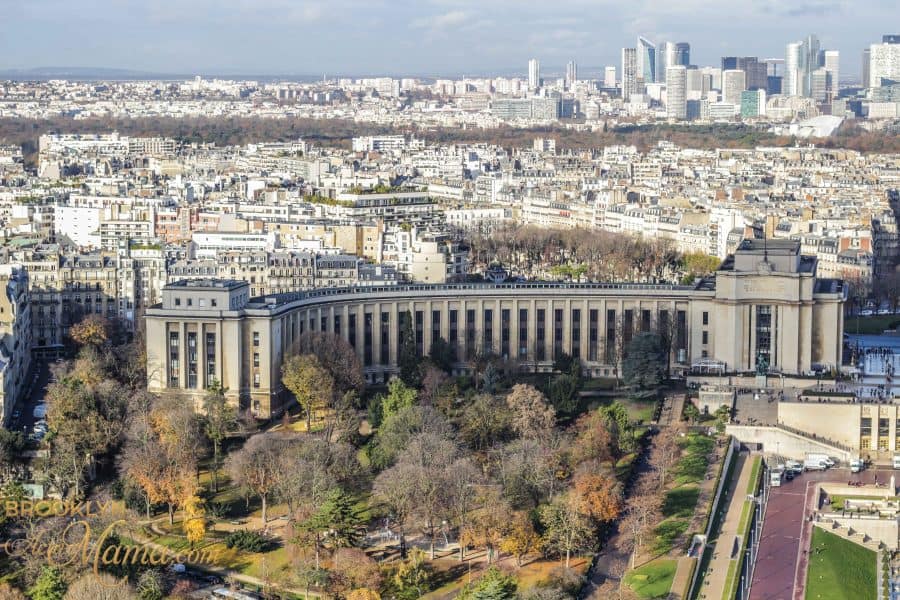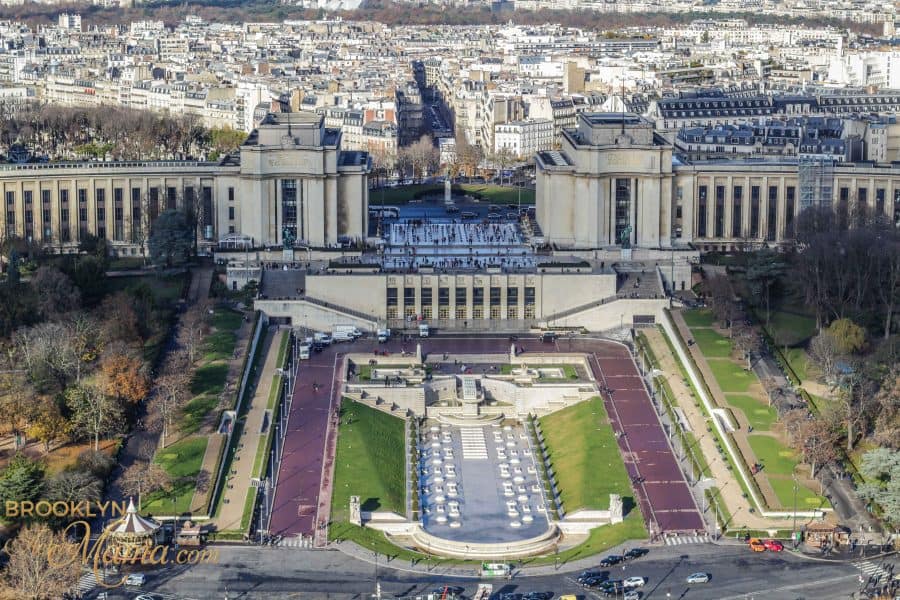 The 360 degree views are just out of this world. There are plenty of photo opportunities, and even on that very cold day there were SO many people with selfie sticks–I even took a few pictures for people!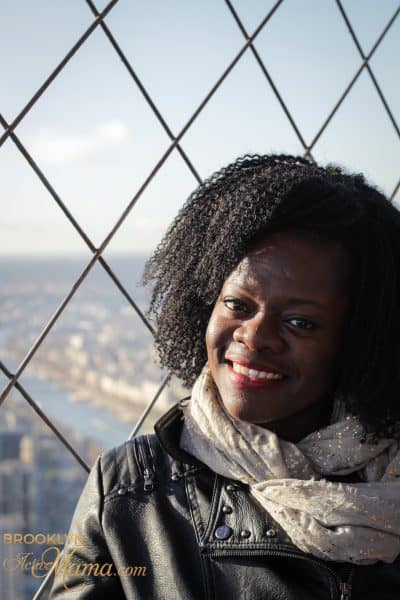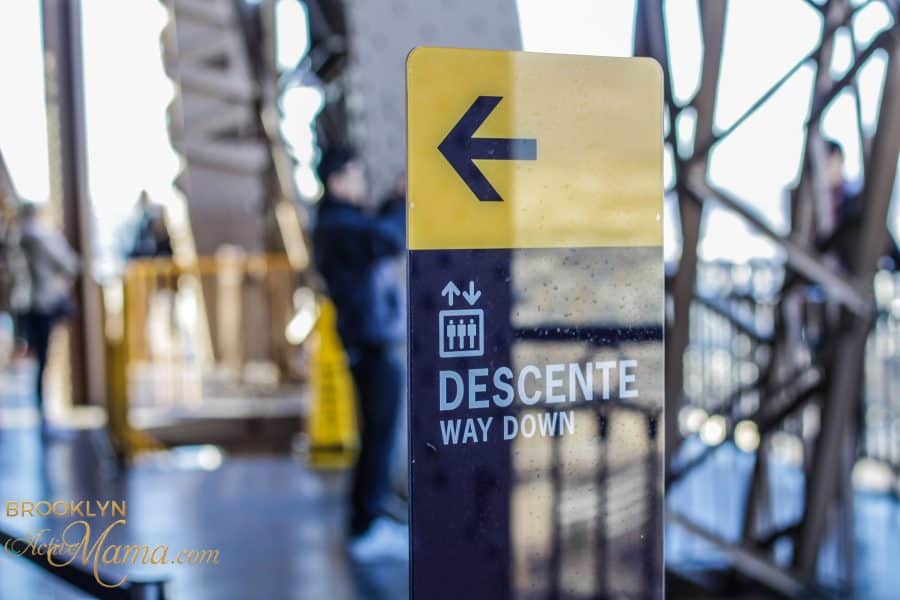 One thing that I wasn't ready for was the fact that elevators go on a slant. It seems like you will never get to the top but you do! The elevators are completely transparent so you ascend to the top WITH all of the amazing view–just be ready to be squeezed into the elevator like a sardine!
The Perfect Eiffel Tower Photo Shoot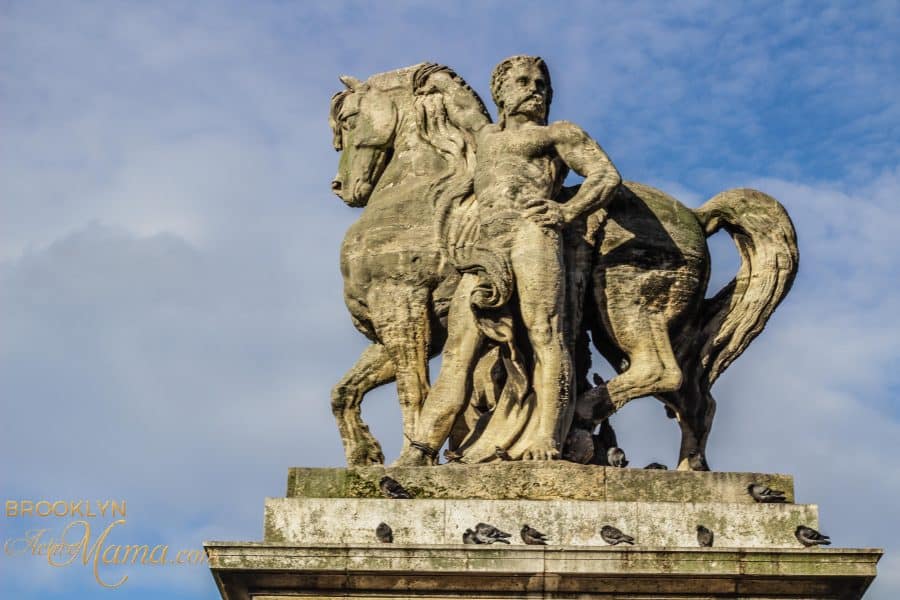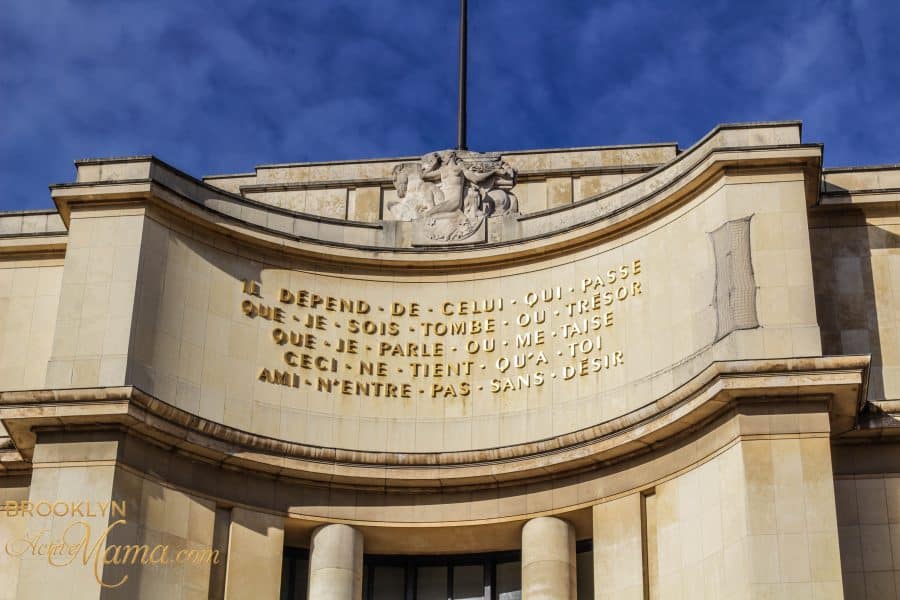 The Eiffel Tower is SO gorgeous up close and personal but it's extremely hard to get a photo of the massive landmark when you are inside of it. We took a quick (yet beautiful) walk over to the Trocadero. This is a beautiful open space area that holds beautiful statues, lots of steps and fantastic views of the tower. We went up to the top of the stairs and took so many amazing photos. I could have stayed there all day, but my friend Renee had done SO much and took SO many amazing pictures, I figured I'd be nice and let us have some delicious Parisian lunch.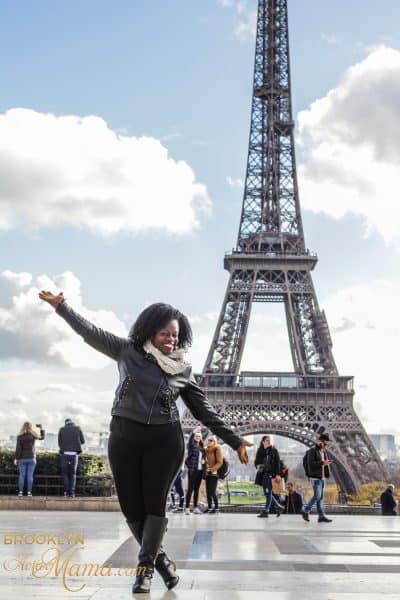 Eating at Cafe Trocadero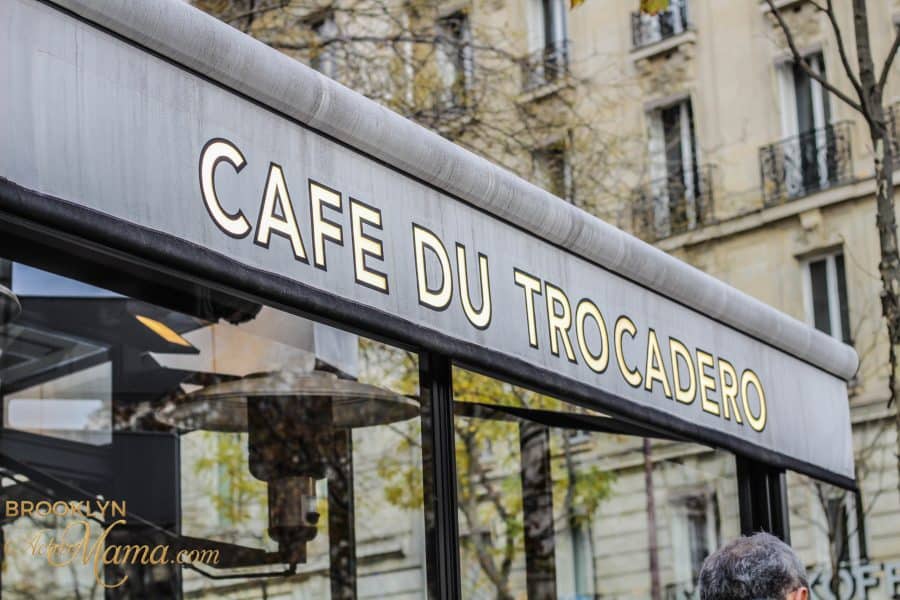 What is really better than eating lunch with the Eiffel Tower right in front of you? We checked out the restaurants that were immediately surrounding the Tower and we settled on Cafe Trocadero. The cafe was very busy and we opted to eat in the front area that was technically outdoors but had enough heating for it to be pleasant enough to eat and people watch.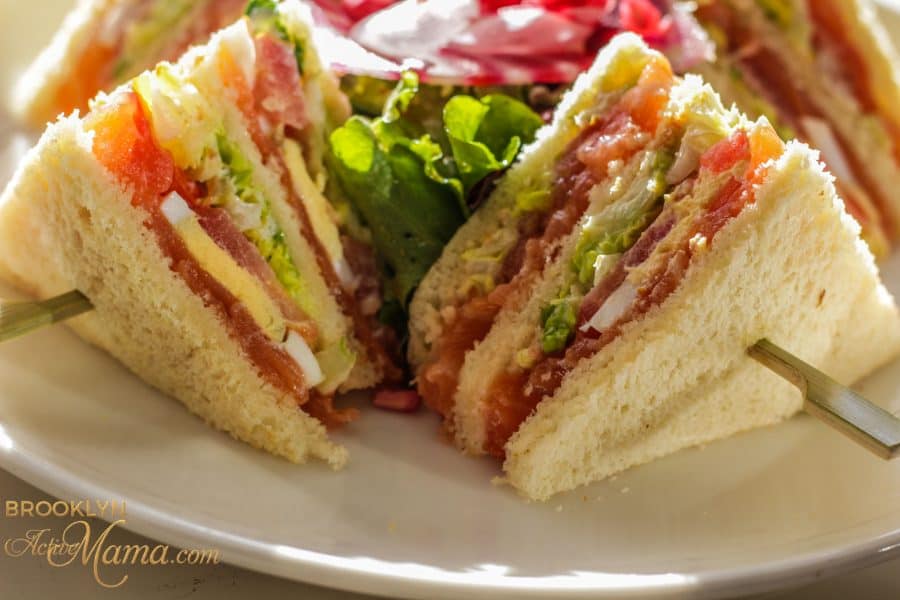 We ate a wonderful meal, had amazing conversation and marveled over the fact that we were eating in a very Parisian restaurant with the Eiffel Tower in our view. The meal was very pricey, but that should be expected considering we were SO close to the tower. I liken it to having a meal in Times Square–except double the price. 🙂 The ambiance alone made it all worth it. I am so happy I visited, I'm even more happier that I did the FULL experience. It was worth every penny.
After lunch, we jumped right on the metro and headed to the Notre Dame Cathedral. Which deserves it's own post coming soon!
Have you ever been to the Eiffel Tower? What landmark has taken your breath away?
Hi! I'm Nellie. I am a busy mama of three, wife to my high school sweetheart who loves to cook, workout and stay organized! I love to share helpful printables, the best recipes and fitness tips for the modern mom. I strongly believe that every mom can feed their family well, take proper care of themselves and have fun along the way! Read my story.
Get comfortable and be sure to come hang out with me on social. Don't grab your free fitness journal before you go!