Make and easy dinner tonight with these awesome sheet pan recipes! Throw everything together and put it in the oven for a quick delicious meal!
Sheet pan recipes are perfect for any night of the week. They are also a great way to cook an easy one pan meal that does not take much work. Cleanup is even more simple.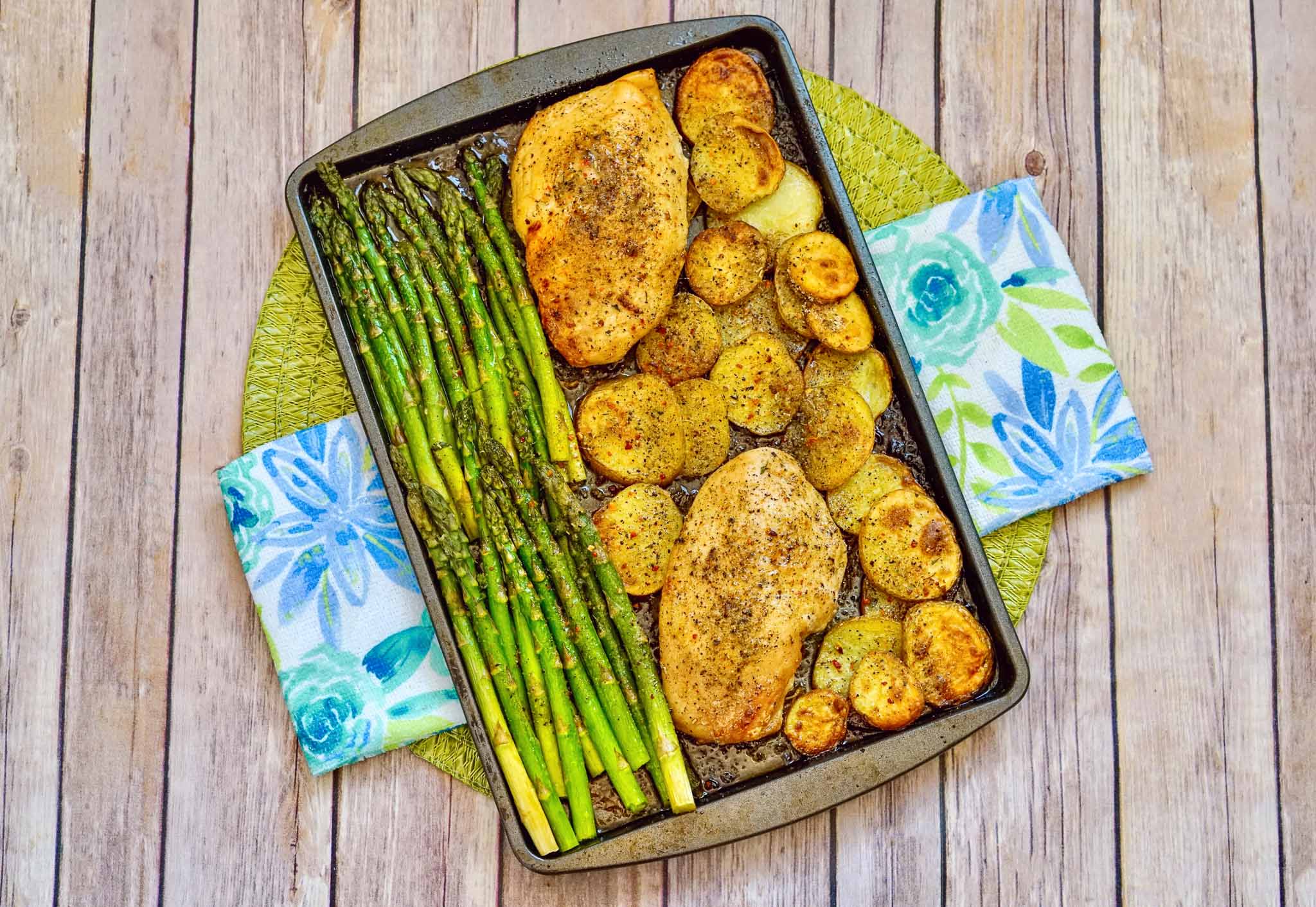 Sheet pan meals are delicious, and you can customize them to include anything you want when it comes to meats and sides. With sheet pan recipes, you can just simply put your ingredients on the pan, bake, and enjoy your home cooked meal.
These easy sheet pan recipes will make a nice dinner or side when you are looking for something quick and simple and doesn't require a lot of cleanup.
The Magic of Sheet Pan Dinners for Families
If you've ever found yourself racing against the clock to whip up dinner between work, school pick-ups, and after-school activities, then you know the struggle of putting a wholesome meal on the table without resorting to fast food or takeout. Enter the hero of busy weeknights: sheet pan dinners. These versatile, one-pan wonders are a lifesaver for families and a boon for anyone who loves efficiency and minimal cleanup. Let's explore why sheet pan dinners are so amazing for families.
Convenience and Time-Saving
For parents especially, the daily grind can leave you with little energy to create elaborate meals. Sheet pan dinners require just a baking sheet, your ingredients, and an oven. That's it. There's no need to use multiple pots and pans or specialized kitchen gadgets. Just toss your protein and veggies onto a pan, season them, and let the oven do the heavy lifting. The result is a full meal, usually in under an hour, and the only thing you'll have to wash is the sheet pan itself.
Nutritional Balance
Sheet pan dinners make it easy to achieve a balanced meal by cooking your protein and vegetables together. You can use lean meats like chicken, turkey, or fish, and surround them with nutrient-dense veggies like sweet potatoes, bell peppers, or asparagus. This ensures that your family gets the essential vitamins and minerals they need, all while making it convenient to control portion sizes.
Customizable and Creative
Kids can be picky eaters, and catering to different food preferences can become a juggling act. Sheet pan dinners allow each family member to customize their portion according to their taste. You can even divide the sheet pan into sections, laying out different vegetables or proteins to suit everyone's palates. Plus, the cooking method is versatile enough to work with almost any cuisine, whether you're craving Italian, Mexican, Asian, or classic American flavors.
Batch Cooking and Meal Prepping
Sheet pan dinners can also be a meal prepper's dream. Since they're so quick and easy, you can make several sheet pans worth of food to keep in the fridge for the week. This is particularly beneficial for families with varied schedules, allowing each person to grab a balanced meal even if they're eating at different times.
Encourages Family Time
Even though sheet pan dinners are convenient, they don't skimp on quality. There's something heartwarming about the aroma of freshly roasted vegetables and sizzling proteins filling your home. It's a smell that can gather everyone around the table, creating an opportunity for family time. Plus, preparing a sheet pan dinner can be a fun family activity. Younger kids can help with washing the vegetables, while older ones can assist with chopping and seasoning. This can instill good eating habits early on and make dinner a communal experience rather than a chore.
Budget-Friendly
Last but not least, sheet pan dinners can be very budget-friendly. You can often make use of whatever vegetables are in season or on sale, and the same goes for proteins. Some sheet pan recipes also make great use of less expensive cuts of meat, like chicken thighs instead of breasts, without sacrificing flavor.
In summary, sheet pan dinners are a family's best friend when it comes to cooking. They offer the convenience of quick preparation and minimal cleanup, the benefits of a balanced meal, and the flexibility to suit a range of dietary preferences. Add to this their potential for batch cooking and their budget-friendly nature, and it's clear that sheet pan dinners are a win-win solution for busy families everywhere. So, the next time you find yourself wondering what to cook for dinner, consider the humble sheet pan as your culinary savior.
Easy Sheet Pan Recipes For Every Night Of The Week
I love everything about sheet pan recipes, you throw everything together, put it in the oven and just like that you have dinner ready! Check out these awesome sheet pan recipes that you can make anytime of the week!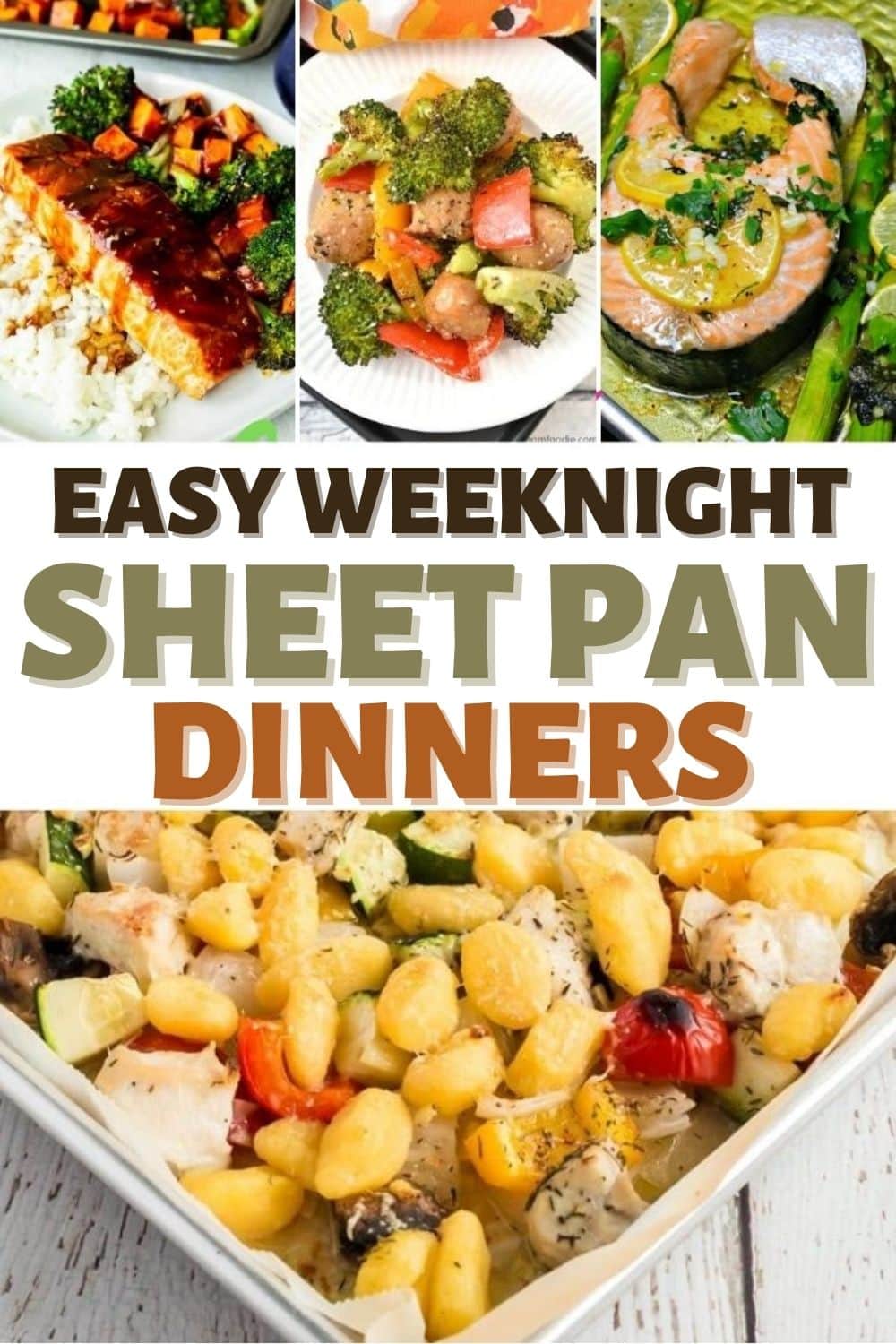 Hi! I'm Nellie. I am a busy mama of three, wife to my high school sweetheart who loves to cook, workout and stay organized! I love to share helpful printables, the best recipes and fitness tips for the modern mom. I strongly believe that every mom can feed their family well, take proper care of themselves and have fun along the way! Read my story.
Get comfortable and be sure to come hang out with me on social. Don't grab your free fitness journal before you go!