This pumpkin spice cold brew is exactly what you need to start the day! Perfect for fall or anytime, this yummy drink is super easy to make at home!
It's that time of year and we love pumpkin around here, so this pumpkin spice cold brew was a no brainer! If you have ever had the starbucks pumpkin cream cold brew you will love this one! Pumpkin spice season is so fun for iced coffee and I've got the perfect drink full of fall flavors for you today.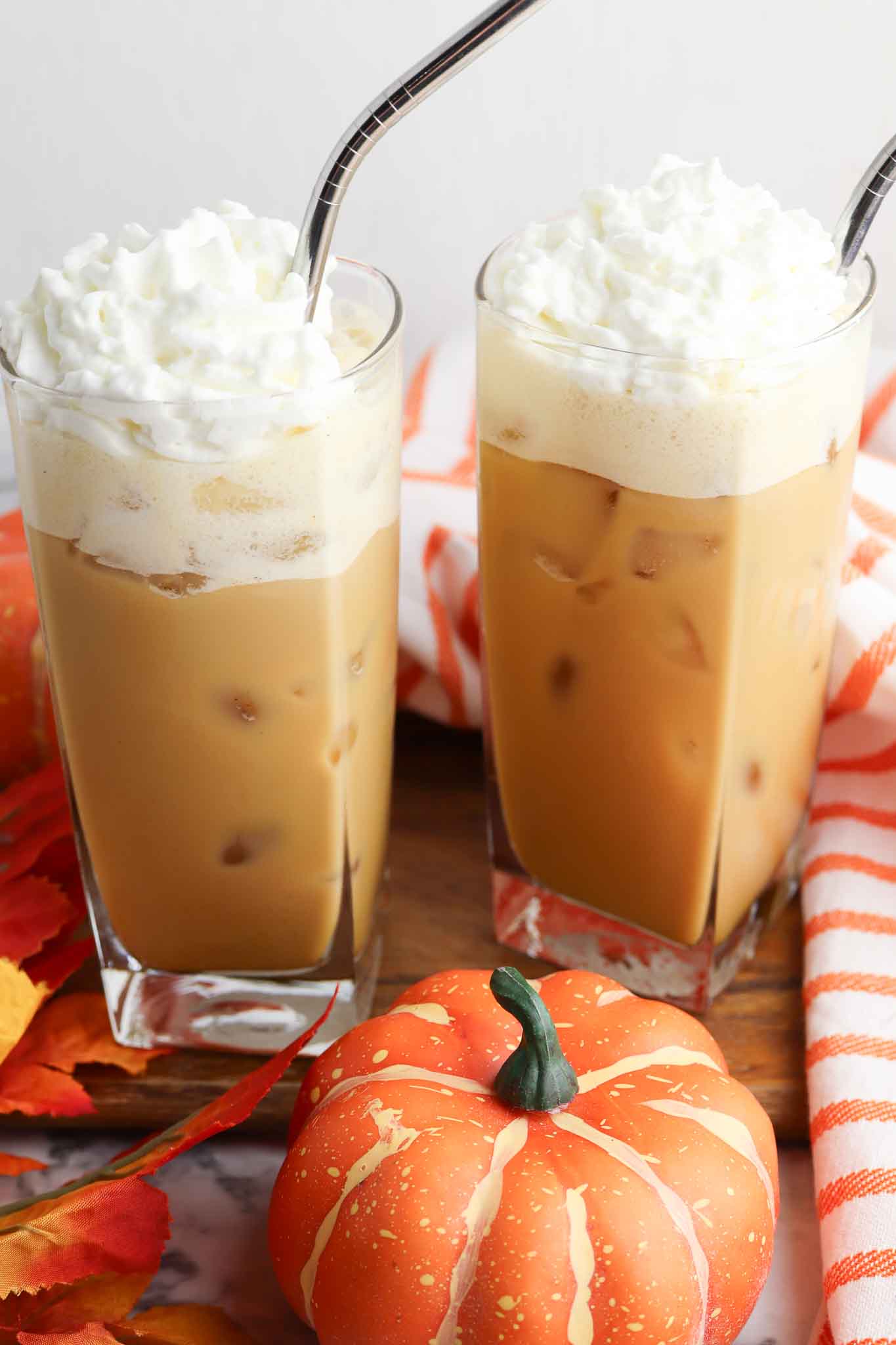 Homemade cold brew is easier than you think. It's a pumpkin drink that is not too overwhelming and it's a recipe that pumpkin spice fans will love.
Pumpkin spice cold brew coffee is one of those drinks that is great with so many yummy treats like an apple scone or this amazing Starbucks copycat Pumpkin Bread.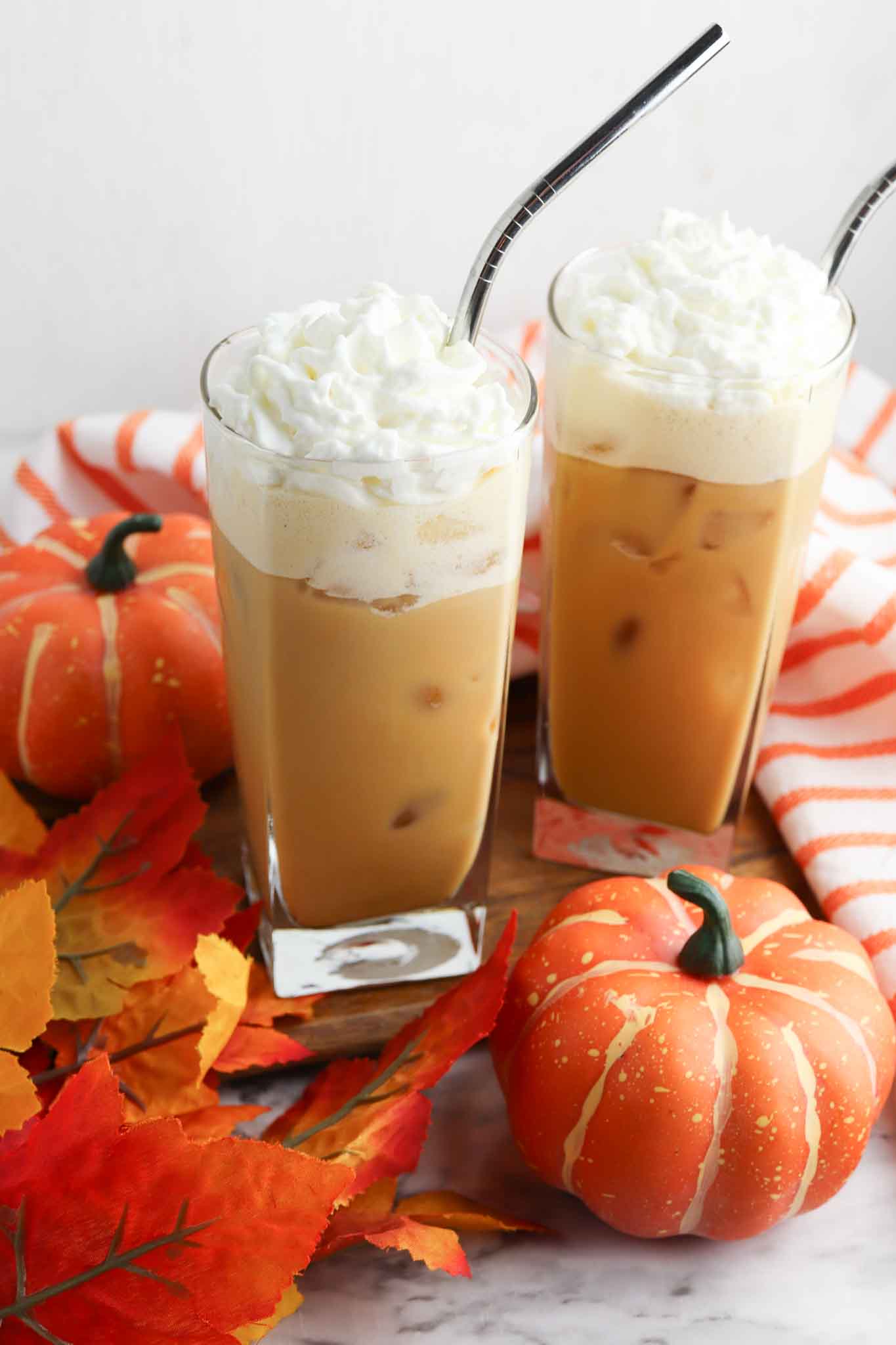 You will easily feel like you just placed an order at your local coffee shop. When it comes to recreating your favorite starbucks recipes the best part is that you can make the real thing at home too!
What ingredients do you need for these pumpkin pie spice cold brew?
Ingredients for the coffee:
1 cup coarsely ground coffee beans
4 cups cold water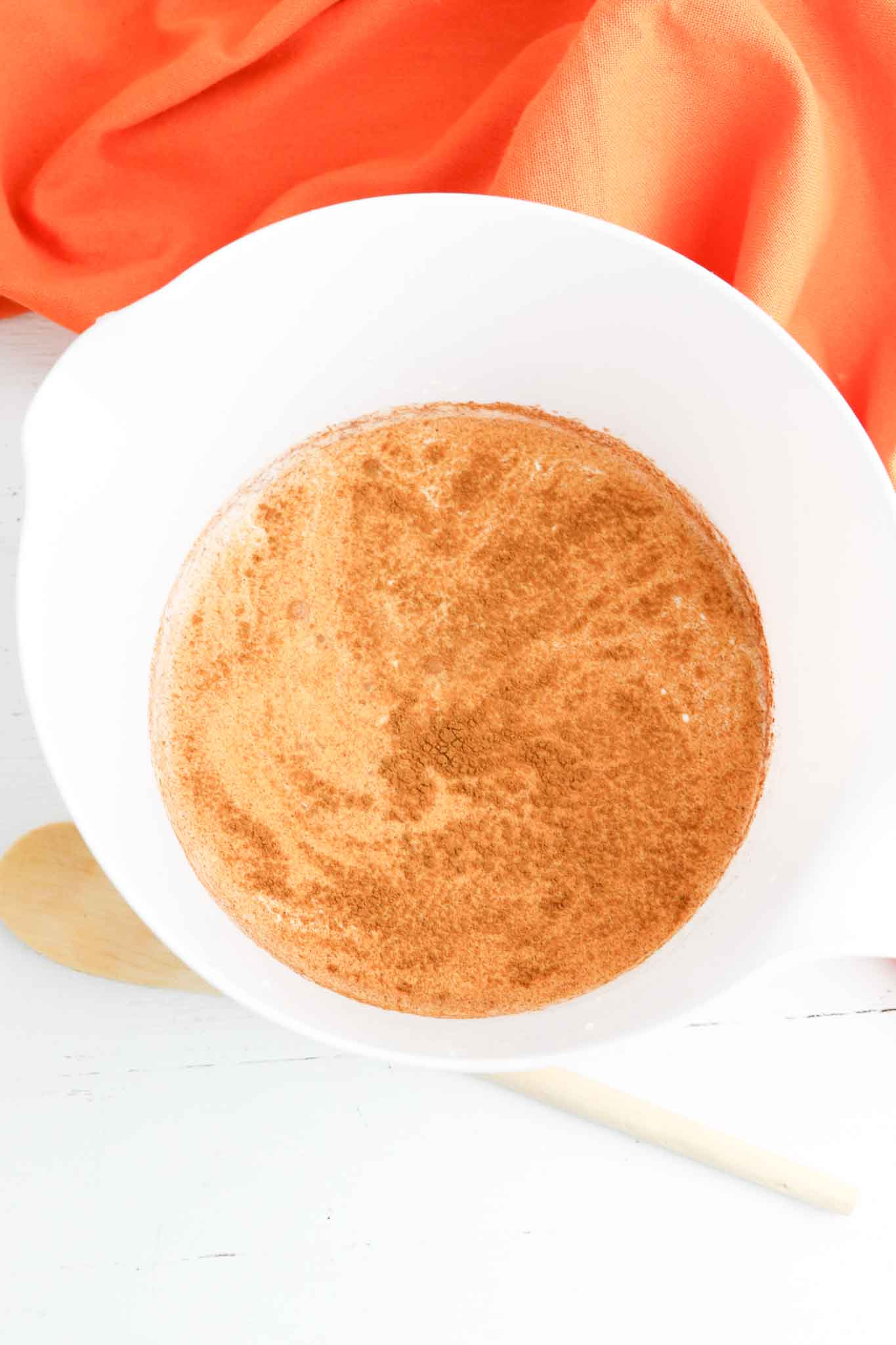 Ingredients for the pumpkin cream:
½ cup heavy cream
½ cup milk
¼ cup real pumpkin puree
1 teaspoon pumpkin spice
¼ cup sugar (or more to taste)
Keep in mind you will need to let this chill for at least 12-24 hours, so be sure to make schedule make ahead time.
The natural flavors in this pumpkin spice cold drink are so good. The best part is that you can pick all of these ingredients for this easy recipe up at your local grocery store.
When it comes to coffee drinks, this cold brew recipe will be your new favorite fall drink! If you don't drink regular milk, you can easily substitute almond milk. If you like a sweeter drink you can switch up your sugar options by using cane sugar.
If you decide to make these be sure to tag and follow us on Instagram for more fun recipes!
Pin it for later!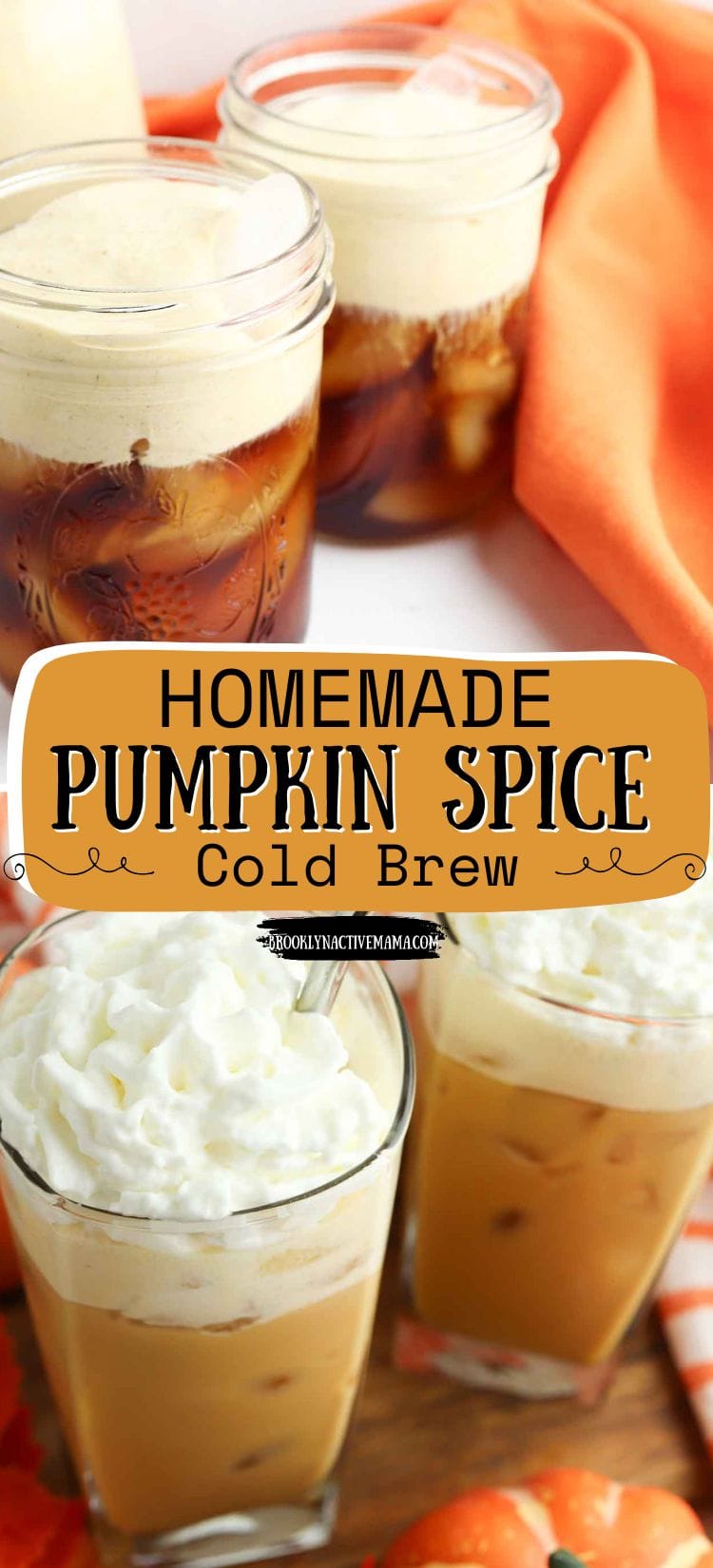 If you liked this amazing fall recipe be sure to check these out too!
Salted Caramel Pumpkin Latte Fall Flavored Coffee Drink
Easy Bakery Style Cinnamon Coffee Cake Muffins
Yummy Chai Spiced Hot Chocolate Recipe
Delicious & Easy Fall Drinks: Pumpkin Vanilla Espresso
Bakery Style Double Chocolate Buttermilk Muffins