When it comes to side dishes, there are so many options. This amazing Garlic parmesan broccoli is so good and easy to make!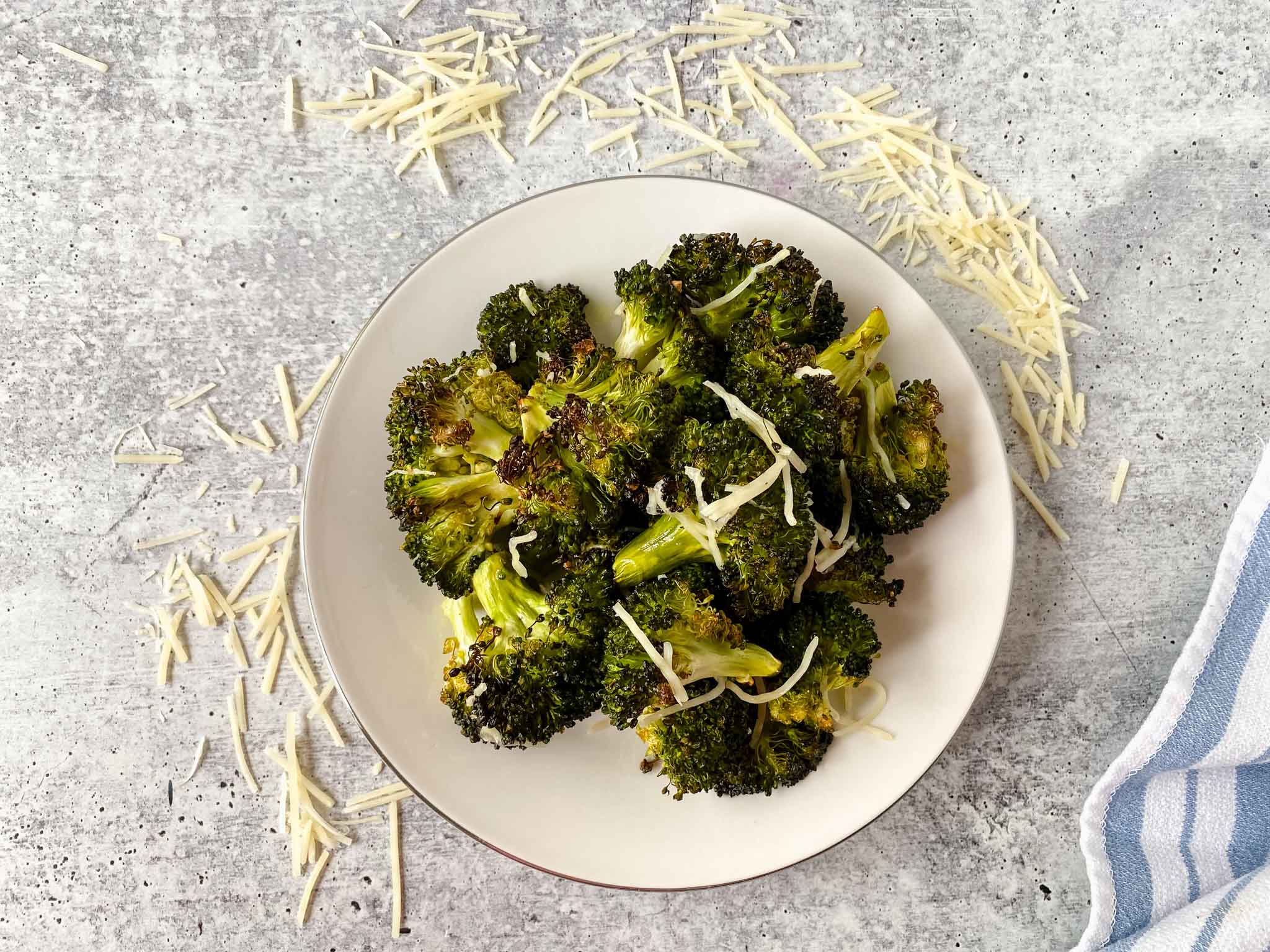 If you are looking for the most perfect side dish for your holiday gatherings or dinner parties–look no further!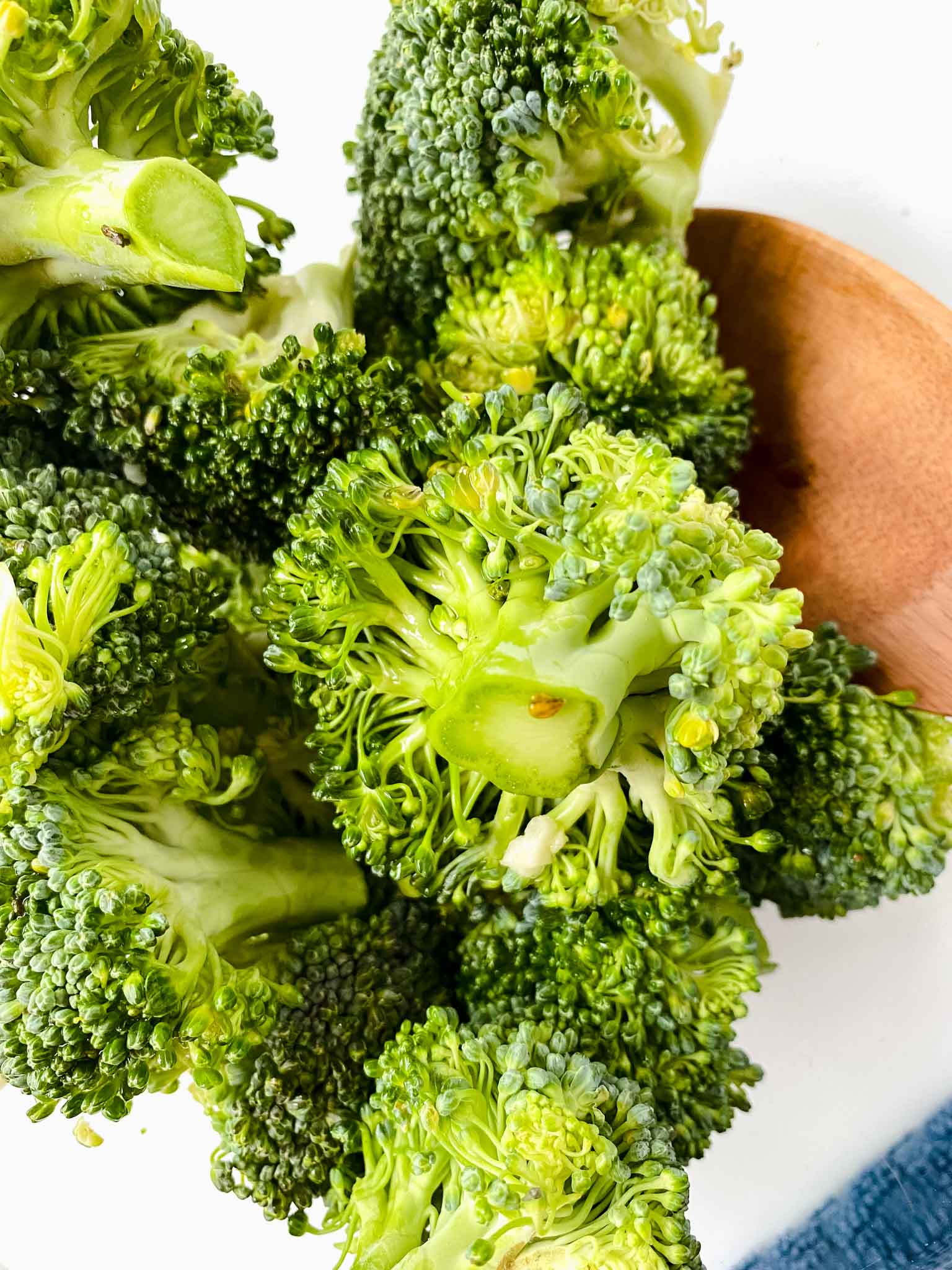 Garlic Parmesan Broccoli is a dish that can be served alongside (or even as!) your favorite meat dish. It a great compliment to any entree.
This recipe is so simple and quick to make! It can be prepped in under 10 minutes and only needs 4 ingredients: broccoli, garlic, salt, parmesan cheese. This dish is also very nutritious since it's all natural–no processed junk here!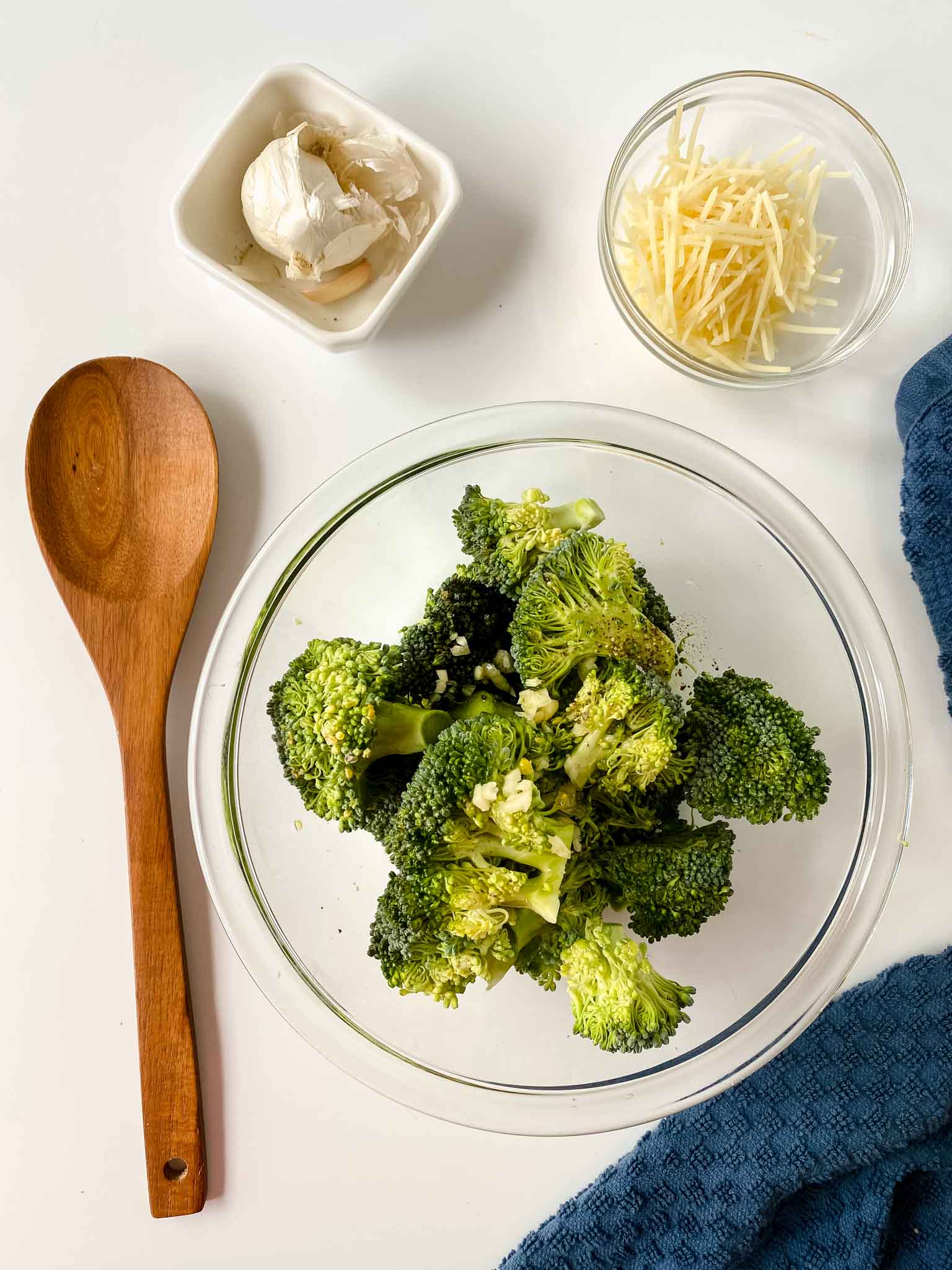 When I make this I usually double the recipe because it goes fast at the dinner table! It adds a great flavor to a classic veggie dish.
What ingredients do you need for this Garlic Parmesan Broccoli?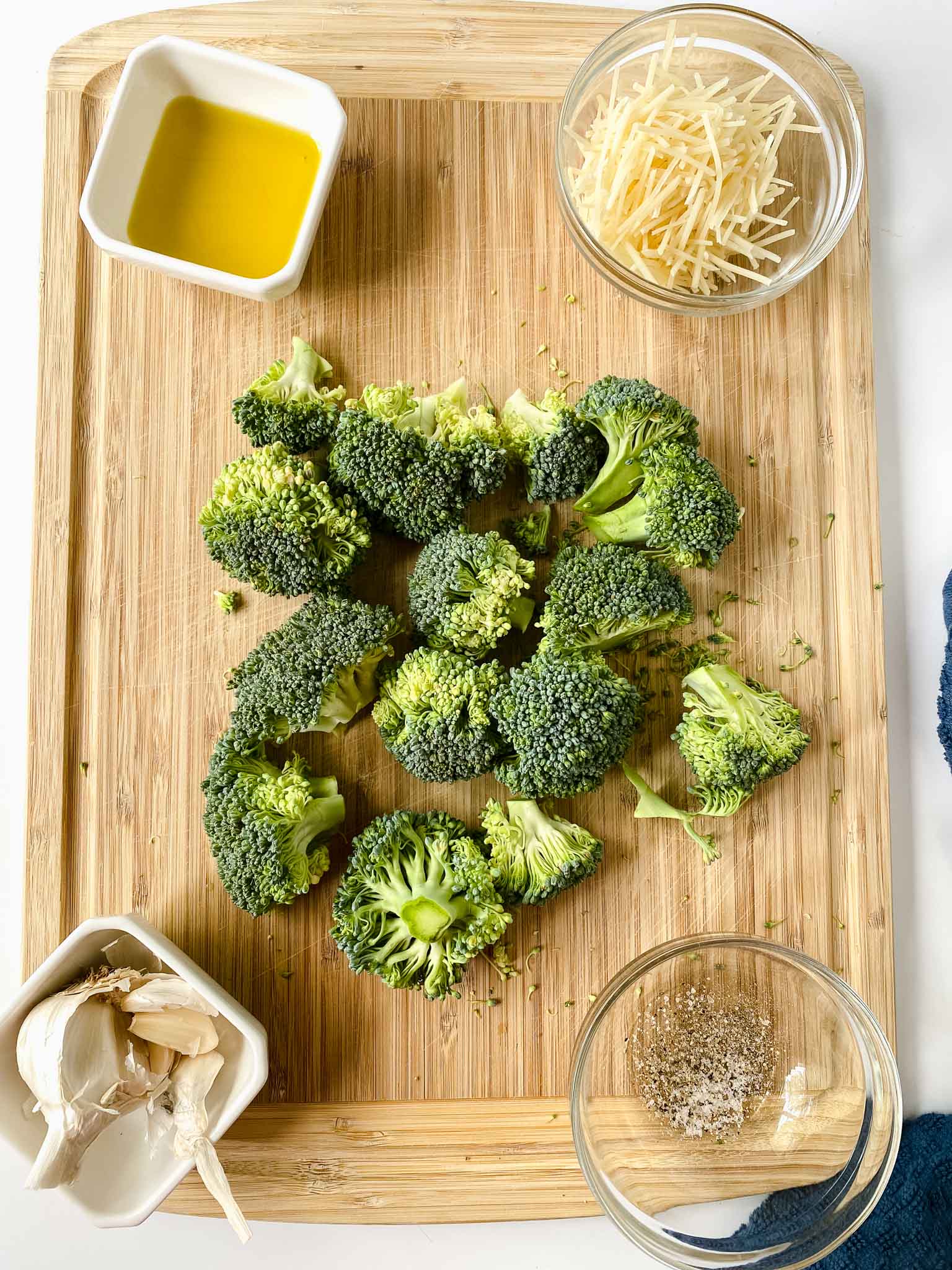 1 pound Fresh or frozen broccoli
1-2 tbsp extra virgin olive oil
1 tsp sea salt
1 tsp ground black pepper
1/2 tsp minced garlic
1/4 cup grated Parmesan cheese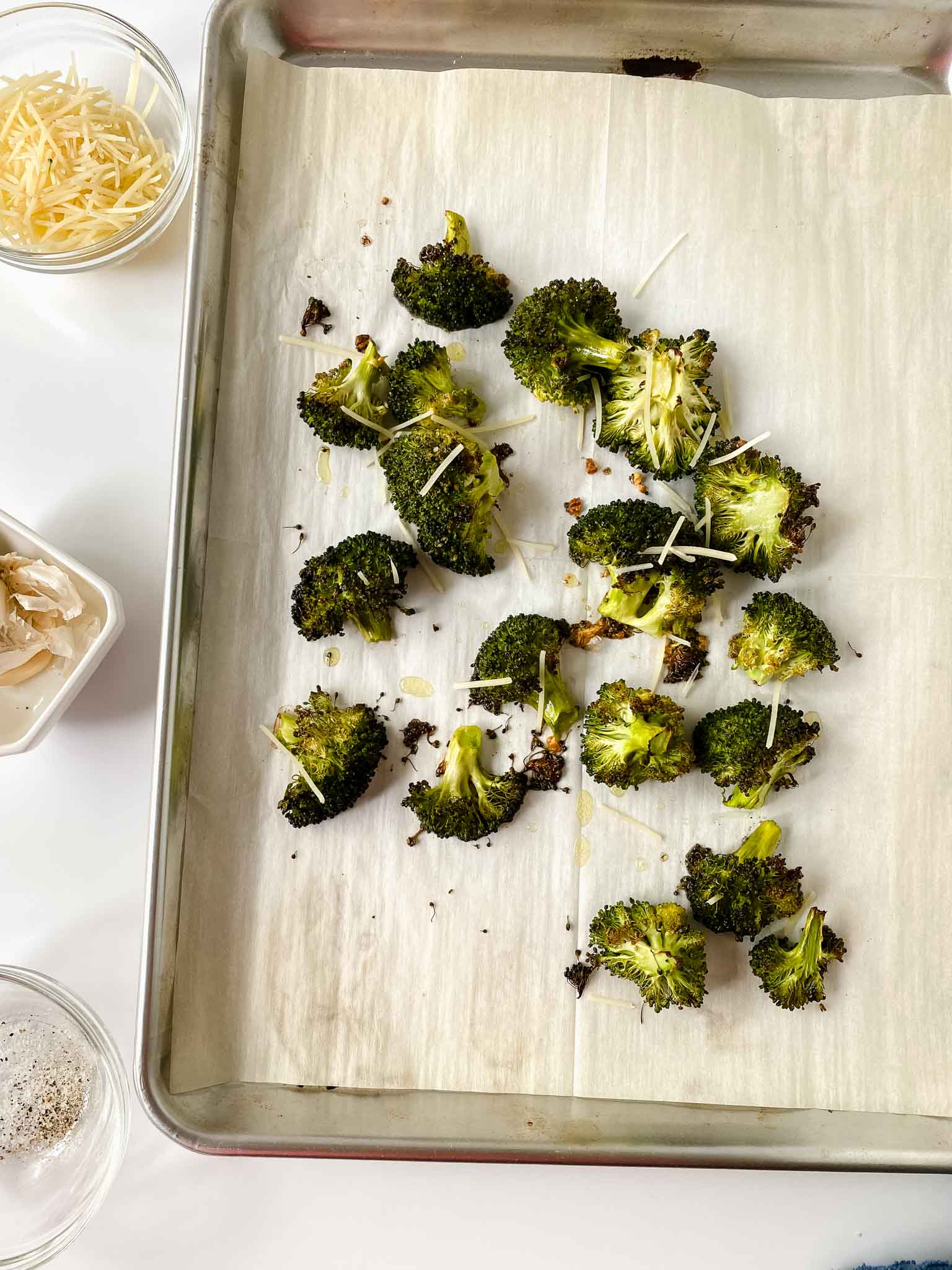 Super simple ingredients that you already likely have in your freezer and pantry. It's a foolproof recipe that takes plain old broccoli to another level!
The end result is a delicious side dish that you can't get enough of! You will make this easy side dish over and over. Get ready to add this one to the dinner rotation. The best part is that you can easily make this for weeknight dinner. In less than 30 minutes, you will have a delicious side dish that adds just the right pop of flavor to any dinner.
Did you know that broccoli is one of those foods that have almost as much protein as red meat? You can toss it into a salad or eat it with an awesome sauce like this garlic parmesan one on top and get a little burst of extra nutrients in your body. It's so good for you and tastes great too! Broccoli is rich in Vitamin C, K, B6 and other vitamins and minerals.
Yield:

2-3 servings
Easy Garlic Parmesan Broccoli For The Perfect Side Dish
This awesome easy twist to a classic side dish by adding garlic and parmesan!
Ingredients
1 pound Fresh or frozen broccoli
1-2 tbsp extra virgin olive oil
1 tsp sea salt
1 tsp ground black pepper
1/2 tsp minced garlic
1/4 cup grated Parmesan cheese
Preheat the oven to 425
Instructions
Toss broccoli with olive oil, salt, pepper, and garlic.

Lightly oil the baking sheet (parchment paper)

Spread out broccoli in a single layer on baking sheet

Roast for 18-22 mins.

Once the broccoli is fork tender remove from oven

Sprinkle with Parmesan cheese and a sprinkle of salt and pepper. Mix up on the sheet and serve immediately.

Nutrition Information
Yield
3
Serving Size
1
Amount Per Serving
Calories

160
Total Fat

12g
Saturated Fat

3g
Trans Fat

0g
Unsaturated Fat

8g
Cholesterol

7mg
Sodium

943mg
Carbohydrates

10g
Fiber

5g
Sugar

2g
Protein

7g
Pin it for later!
Check out these fun side dish recipes that you can add to your collection!
Instant Pot Taco Stuffed Baked Potatoes
Perfectly Seasoned Potato Salad For Every Event
Healthy and Tasty Chickpea Salad