My kids love the Sprout Channel. It's one of these channels that I can leave on the television without having to worry about what is coming on next. It's also one of the few channels that my kids don't bicker over!
Last week I was invited to the world famous BlackTapNYC to celebrate the release of the Sprout Channel's new animated series "Dot."
"Dot" is a really fun series based on the New York Times bestselling book. When I arrived to the restaurant there were the infamous milkshakes that the restaurant is known for. This time the milkshake was specially made for the "Dot" themed party. The goal was to have a few sips, but it tasted so good that I pretty much demolished it. No shame.
After some delish eats we got to hear from Randi Zuckerberg herself about the show. She also had her two insanely adorable sons with her as well.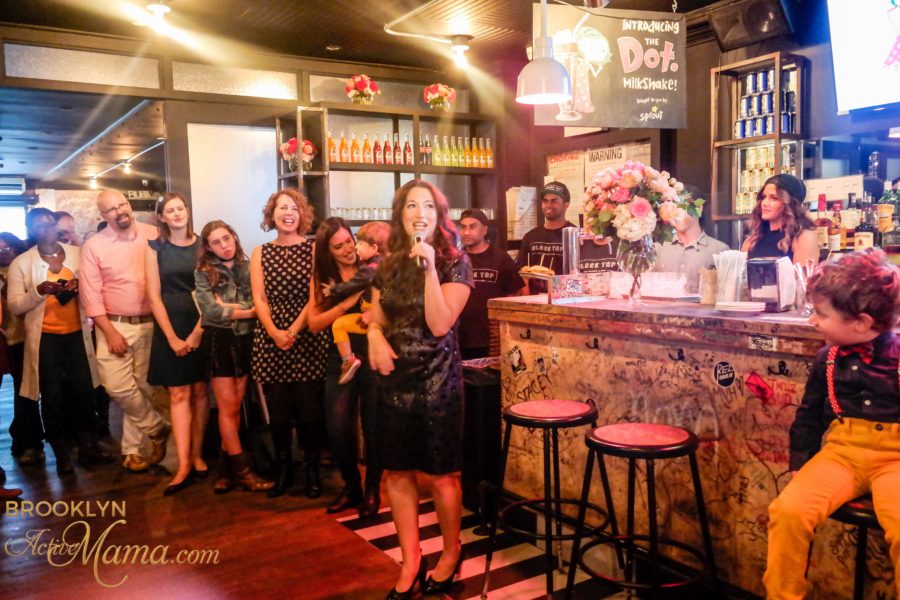 Targeting children ages four to seven, the series follows the inquisitive and exuberant tech-savvy Dot, who embarks on hilarious adventures to satisfy her imagination, curiosity and latest passion. For a girl as curious and creative as she, there's no better way to spend the day than outside, exploring the world with her dog, friends, and any tool or tech that will help enhance their play and exploration.

Combining responsible digital engagement with her child-like imagination, Dot is well versed in electronic devices, a true child of the 21st century. Just like Sprout viewers, she's never lived in a world without the Internet, cell phones and tablets as daily touch points. The series is meant to inspire children by showcasing the way Dot uses technology as a tool to enhance her experiences and incorporate them into her playtime.
We were all able to preview an episode and the entire room loved it (myself included) this series is super smart and engaging.
Say Helloooooo to 'Dot' A new children's animated series on the @SproutChannel! #kids #learning
Dot airs every Saturday at 11am on the Sprout Channel.
Do you watch the Sprout Channel? Have you ever been to BlackTapNYC? What is your favorite milkshake flavor?