DIY Slime Maker Box
Slime. Do you love it or hate it? Kids just love the stuff and you know what? Anytime that you can make your own toy that will keep your children entertained, I say do it! This DIY Slime Maker Box Craft can be a great activity for you and the kids to do, it can also be a really fun gift to make for others too!
A DIY Slime Box Maker Craft is fun to put together and provides hours of fun for everyone. It's a win-win!
Where Did Slime Come From?
Have you ever wondered about the history of slime? Where did it come from? How long has it been around? Why was it invented to begin with? Well, if we are going to make a DIY Slime Box Craft I figured we should know the answer to these things!
Slime has been a mainstay in the toy aisle since the mid-seventies. Yes, I said the seventies! You may have guessed this already, but it was created as a gross out toy. It was popular with kids who took joy in grossing out friends and family members. It was not however, super popular with moms who feared the stuff getting into the carpet.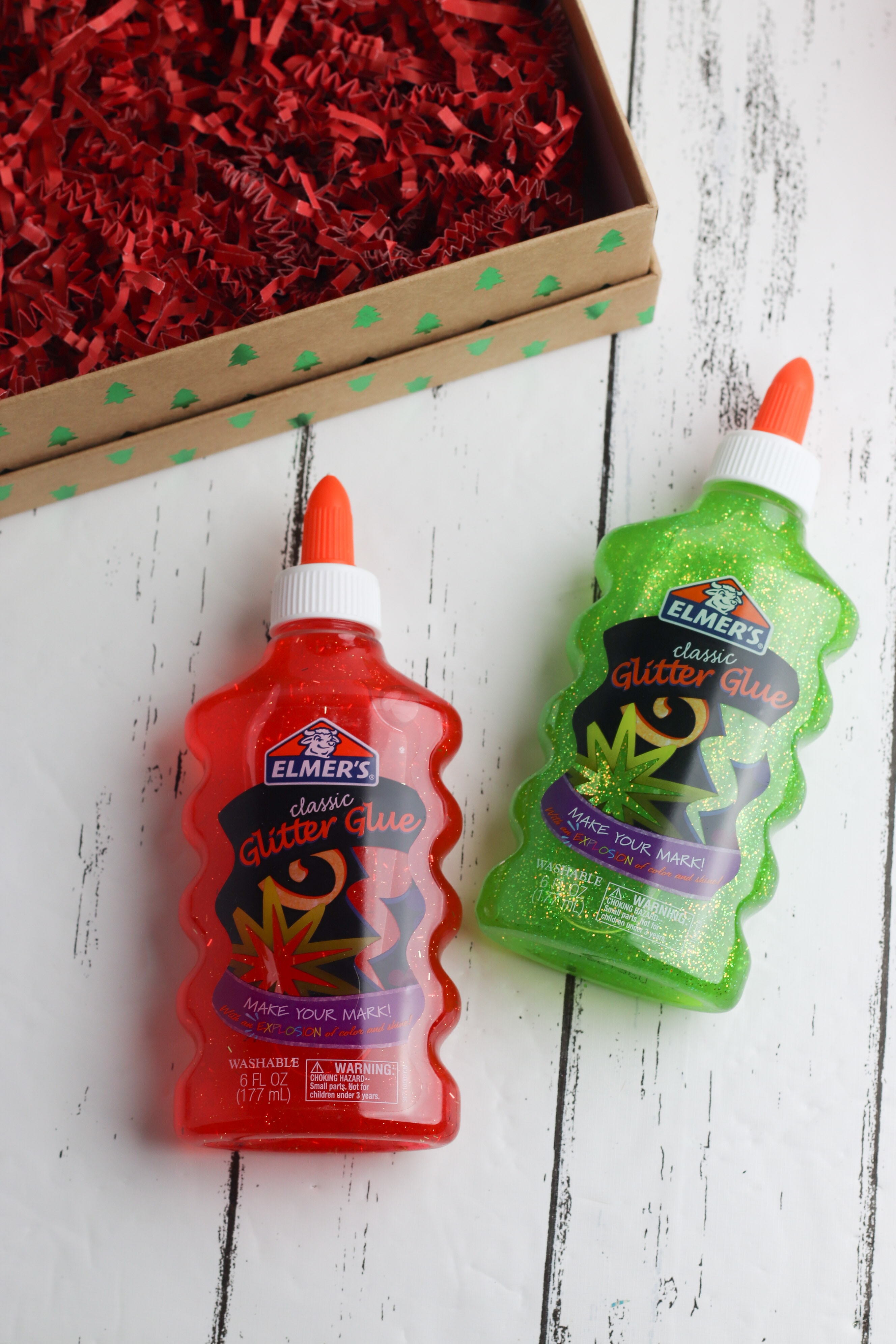 When did Slime become marketable?
Slime was first brought to us by toy giant Mattel back in 1976. It was always green and I don't know if you remember this or not, but it always felt cool to the touch. Back in the 80s, you could find fun slime with creepy additions such as eyeballs and worms. At one point in time there was even a slime board game. Suffice to say, slime may have made its resurgence in recent years, but it has been a mainstay for a very long time.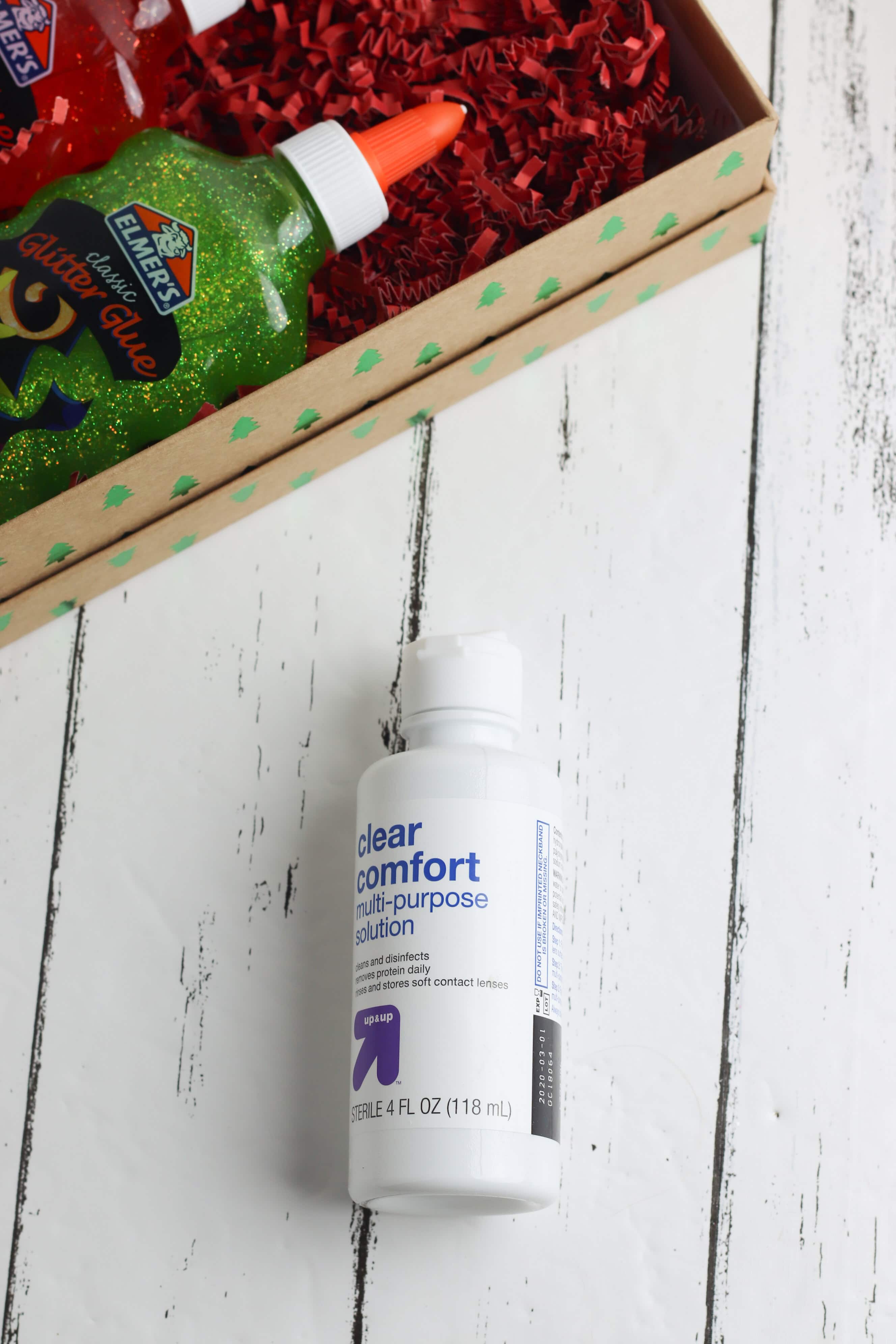 Who can make this DIY Slime Maker Box Craft?
I know that some people get nervous about making slime. They may be concerned about the ingredients and whether they may be toxic to kids. This is a very valid concern, but this DIY Slime Kit can be made by just about anyone! Even little kids can be involved in making it, as long as they have supervision.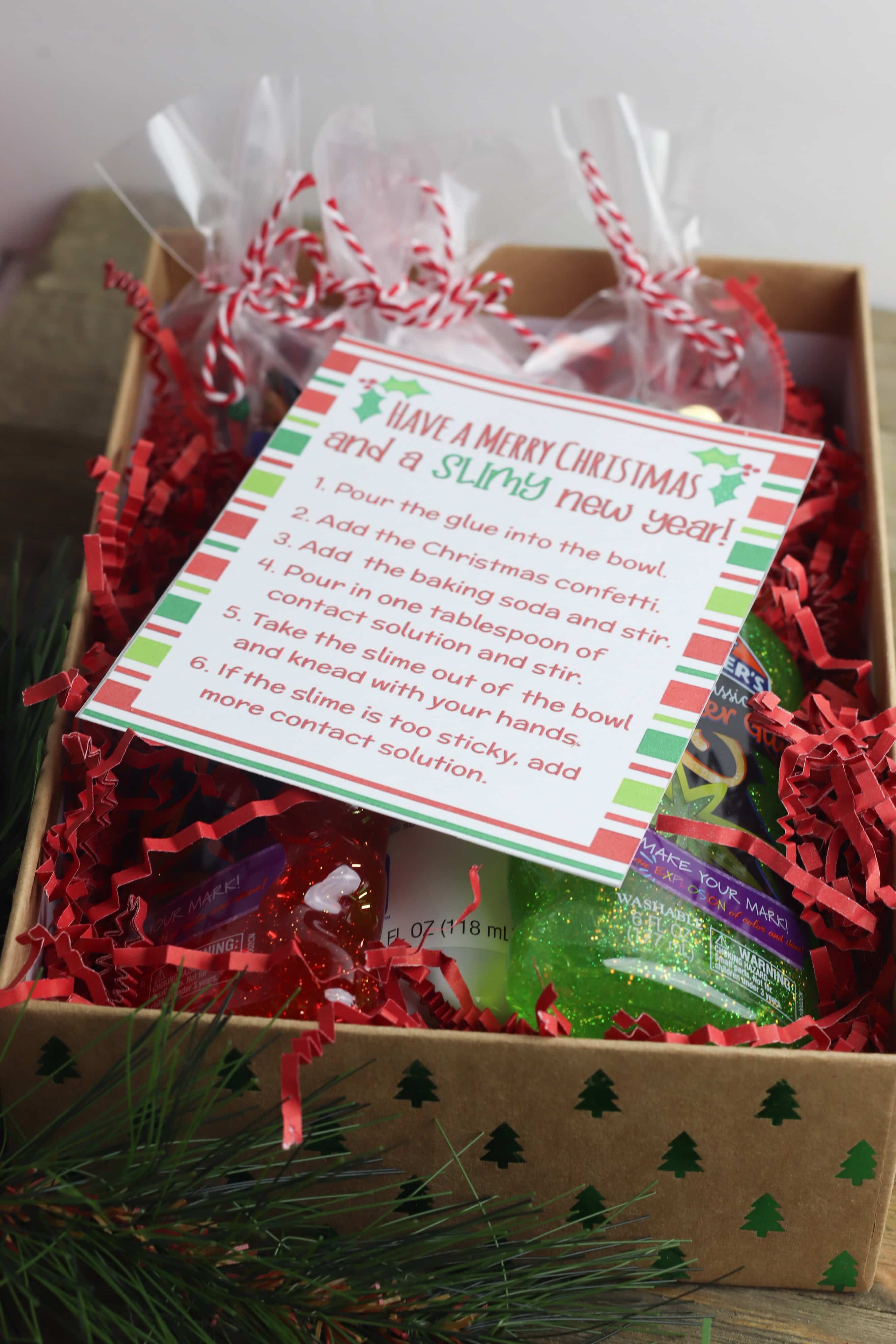 Why should we make this DIY Slime Maker Box Craft?
This DIY Slime Box Craft would be fun to make to play with. To make as a gift, as an addition to a sensory play station or even to use as party favors for your next kids party. The supplies are super easy to get and it makes for a fantastic last minute gift!
Another great thing about slime is that it is a toy that can be played with year round. Kids love playing with it indoors during the winter, or outside when it's warm out. It's the perfect rainy day activity and a great way to add into some STEM activities for learning days throughout the year.
If you are a parent that loves craft activities, a DIY Slime Maker Box Craft is perfect. It's especially true if you love crafts that don't require a lot of ingredients and time. It can be made quite easily.
Yield:

1 Box
Easy Gift: DIY Slime Maker Box With Printable Gift Tag
This DIY Slime Maker Box Craft can be a great activity for you and the kids to do, it can also be a really fun gift to make for others too!
Materials
Gift box
Paper shreds filler
Red glitter glue
Green glitter glue
Travel size bottle of contact solution
Small clear plastic bags
Twine
Baking soda
Christmas confetti
Printable gift tag
Instructions
1. Fill the gift box with paper shreds and place
the red glue, green glue, and contact solution on top of the paper shreds.
2. Fill two small clear plastic bags each with ½
tablespoon of baking soda and tie the top with a piece of twine.

3. Add a small amount (around one teaspoon) of Christmas
confetti to two plastic bags and tie the top with a piece of twine.
4. Place the bags of baking soda and confetti
inside the box.
5. Print the printable gift tag on card stock and
cut out around outer border. Place inside the box.
Do you and your kids do craft activities together? Have you made slime before? How did it go?
Hi! I'm Nellie. I am a busy mama of three, wife to my high school sweetheart who loves to cook, workout and stay organized! I love to share helpful printables, the best recipes and fitness tips for the modern mom. I strongly believe that every mom can feed their family well, take proper care of themselves and have fun along the way! Read my story.
Get comfortable and be sure to come hang out with me on social. Don't grab your free fitness journal before you go!