7 Creative Experiences to Give Kids Instead of Gifts
It seems as though children are overwhelmed with stuff these days. This excessive amount of materials things can actually hurt kids more than it can help, while also creating storage and clutter issues for you. A solution to the abundance of too much stuff is giving kids experiences instead of physical gifts.
How can I give experience instead of gifts?
The idea may seem challenging at first, but with a little creativity you can easily make it happen. Look below at 7 creative experiences to give kids instead of gifts, and see how this new concept of gift giving can truly make a difference!
What should kids get instead of toys for Christmas?
1. Check out local Groupons
If you are shopping on a budget, a Groupon may be an ideal way to go. On Groupon you can typically find discounted gift certificates for local museums, fun houses, amusement parks, and child friendly restaurants. You might even be able to find discounted classes for dance, swimming, and other kid friendly activities. Consider Groupon for a frugal yet practical experience.
2. Consider zoo passes
Kids love heading to the zoo! After all, what could be more fun than seeing those lions, tigers, and bears up close? Consider giving zoo passes or even a zoo membership so kids can go without the worry of the expense. The zoo will always be a family friendly way to spend the day!
3. Mini golf experiences can't be beat
Mini golf passes are a great idea for the child who likes to be active. Mini golf is a great way to get kids outdoors while having some competitive fun. Consider a round or two of mini golf the next time you are in search of an experience gift.
4. Movie tickets are always a fun gift idea
It seems as though new movies are popping up each week. Why not give the experience of a new blockbuster? Give the gift of movie tickets and passes so kids can pick which flick they want to see. A concessions gift card is even a nice treat so kids can pick snacks of their choice.
5. Consider giving tickets to a local concert
Check out local concerts in your area and see if anything looks child friendly. Local colleges and community centers tend to offer all sorts of events and at a reasonable cost. If you know a child who loves music or the theatre, tickets to an upcoming event are a great idea.
6. Gaming gift cards are always popular
Kids love their video games, don't they? A gaming gift card such as an Xbox card can come in handy! They can use the gift cards to purchase virtual add ons to their games, which means they get something they want without the clutter of actual "stuff." It is a win win for all.
7. Think about food options
There are many directions you can go with this idea. You can give gift cards to local family friendly restaurants, or give certificates for a local cooking class for kids. Don't forget about those popular fro-yo eateries, or the ones that let kids play games while the adults eat. Kids and food go hand in hand, so a food based experience will always be a hit.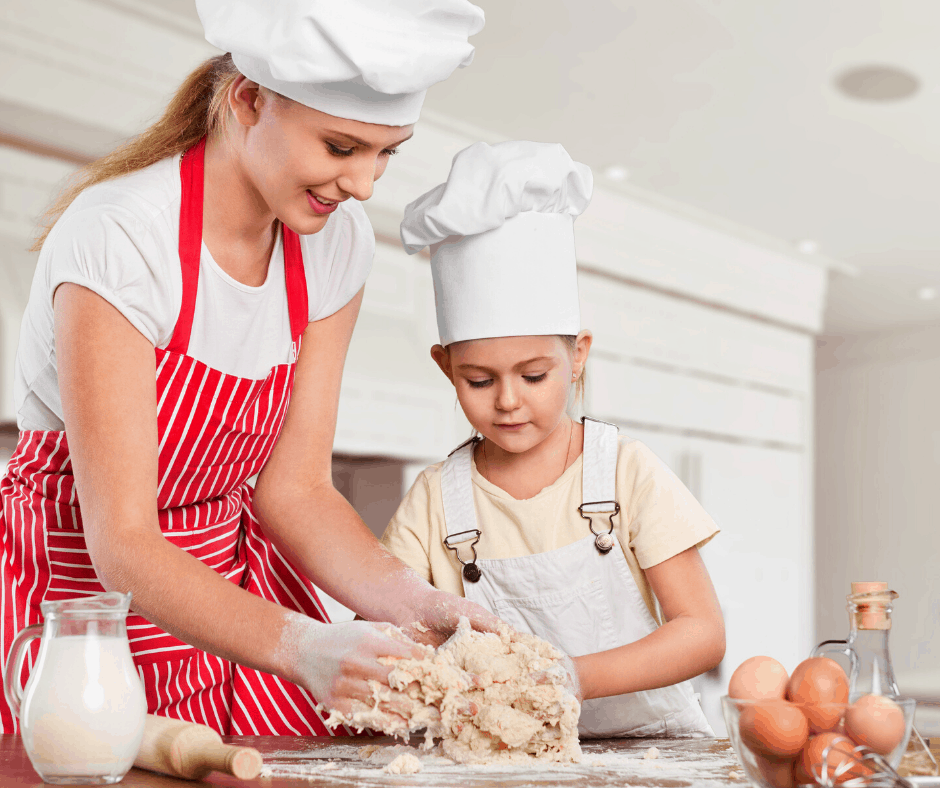 Does the thought of purchasing more "stuff" and accumulating more clutter make you queasy? (Because this is what it does to me!) Then it is time to consider giving experiences over physical gifts. Not only is this a creative way of gift giving, but it provides fun experiences to the recipient without the hassle of taking up more physical space.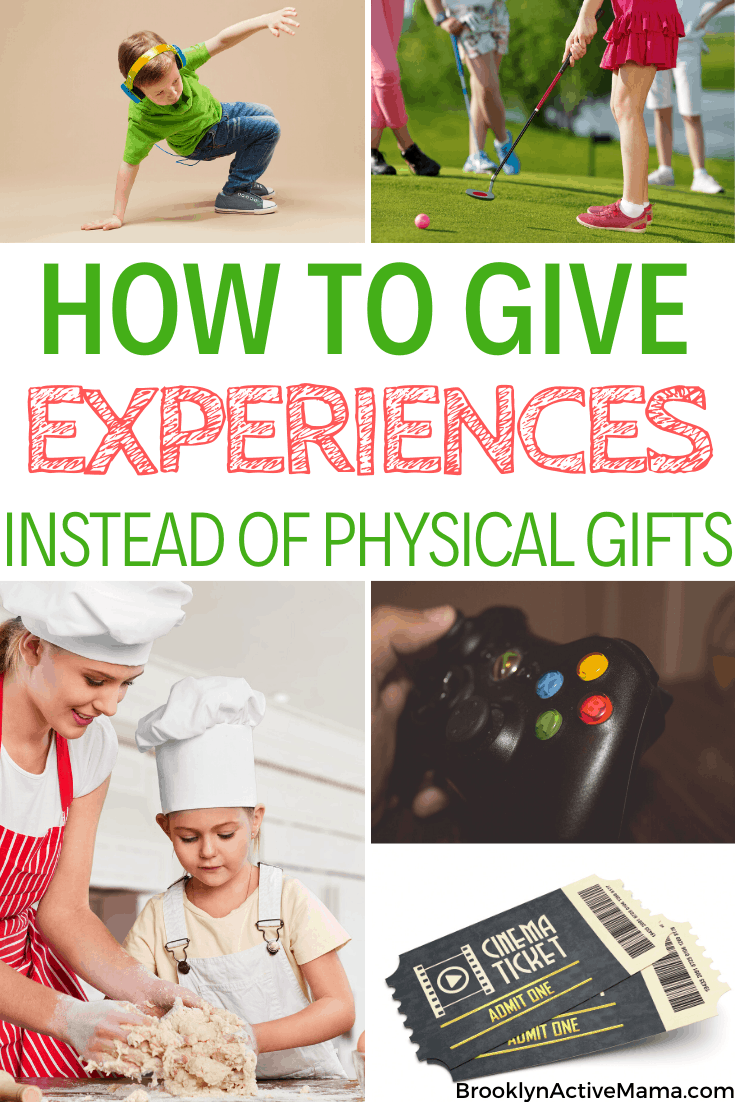 Consider these 7 creative experiences to give kids instead of gifts and see what a hit they are with your recipients!
Check out these fun Christmas Posts before you go!
The Best Free Printable Christmas Games To Play With Family
Easy Christmas Potpourri Recipe To Make This Holiday Season
Free Printable Christmas Movie Bucket List + Movie Bingo Game
The Best M and M Christmas Cookies
Hi! I'm Nellie. I am a busy mama of three, wife to my high school sweetheart who loves to cook, workout and stay organized! I love to share helpful printables, the best recipes and fitness tips for the modern mom. I strongly believe that every mom can feed their family well, take proper care of themselves and have fun along the way! Read my story.
Get comfortable and be sure to come hang out with me on social. Don't grab your free fitness journal before you go!