Glazed Gingerbread Christmas Cookies
Here's the deal…I'm a huge fan of Christmas. So much so that I literally start making all my favorite Christmas Cookie recipes months before the holiday season is even here. If you're looking for a delicious cookie recipe that screams "holidays", you're not going to want to miss out on these Glazed Gingerbread Christmas Cookies.
They're literally the perfect Christmas cookie!
When it comes to gingerbread cookies, these are the best. They're the perfect combination of sweet and crunchy and who can deny that awesome homemade glaze?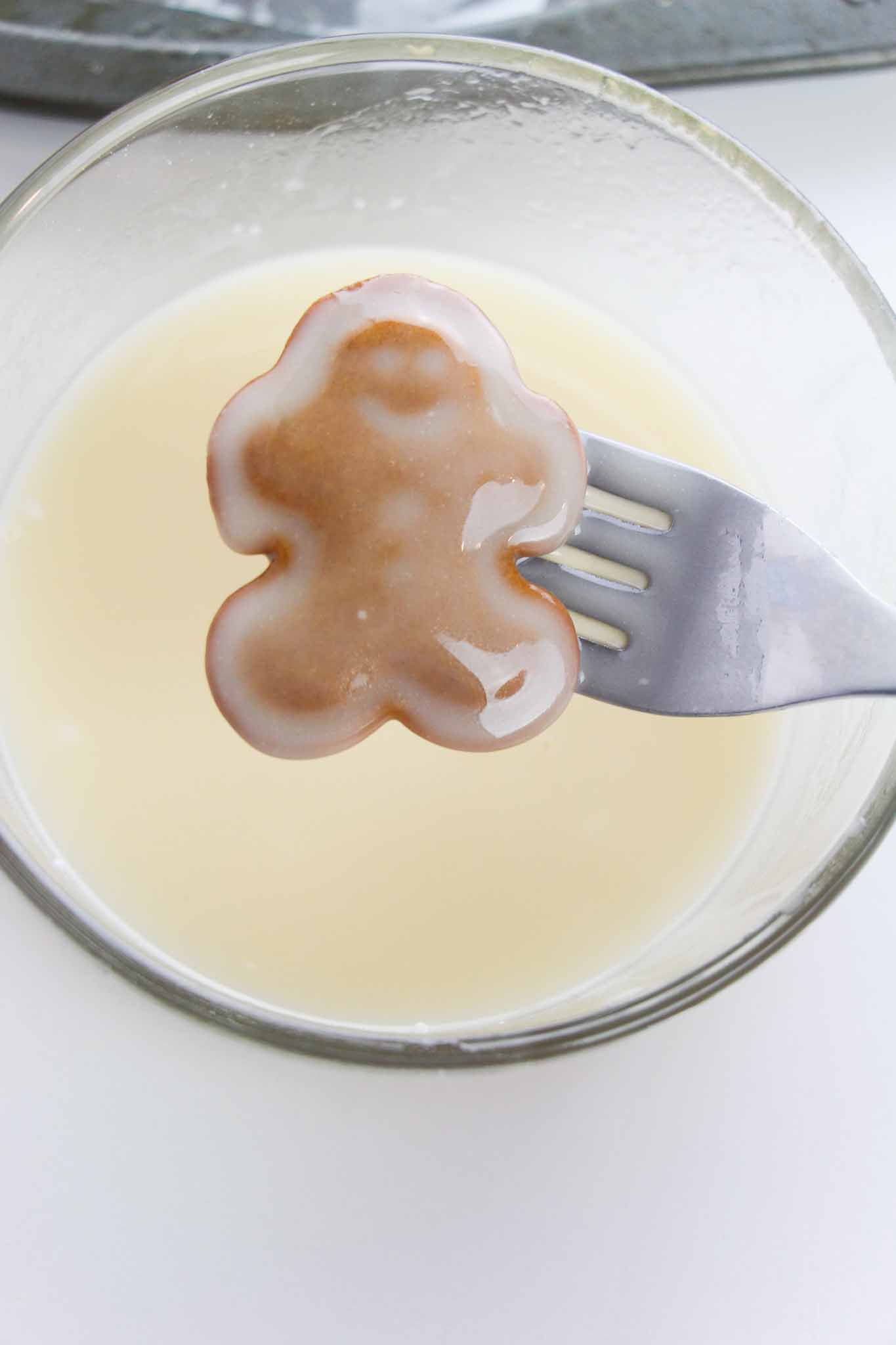 In fact, making the glaze just might be my most favorite part. I love being able to make the glaze and cover the cooled cookies and then keep the spoon and the bowl all for myself to lick clean. (There's got to be some sort of perks for the cook, right?!)
How long does it take for the cookie glaze to dry?
Waiting for the glaze to dry is probably the hardest part! This glaze will take about 2 hours to dry once you add it onto the cookies. And while you might be tempted to take a bite or two before it's dry, don't!
The glaze really adds a nice coating to the top of the cookie that gives it that tasty crunch.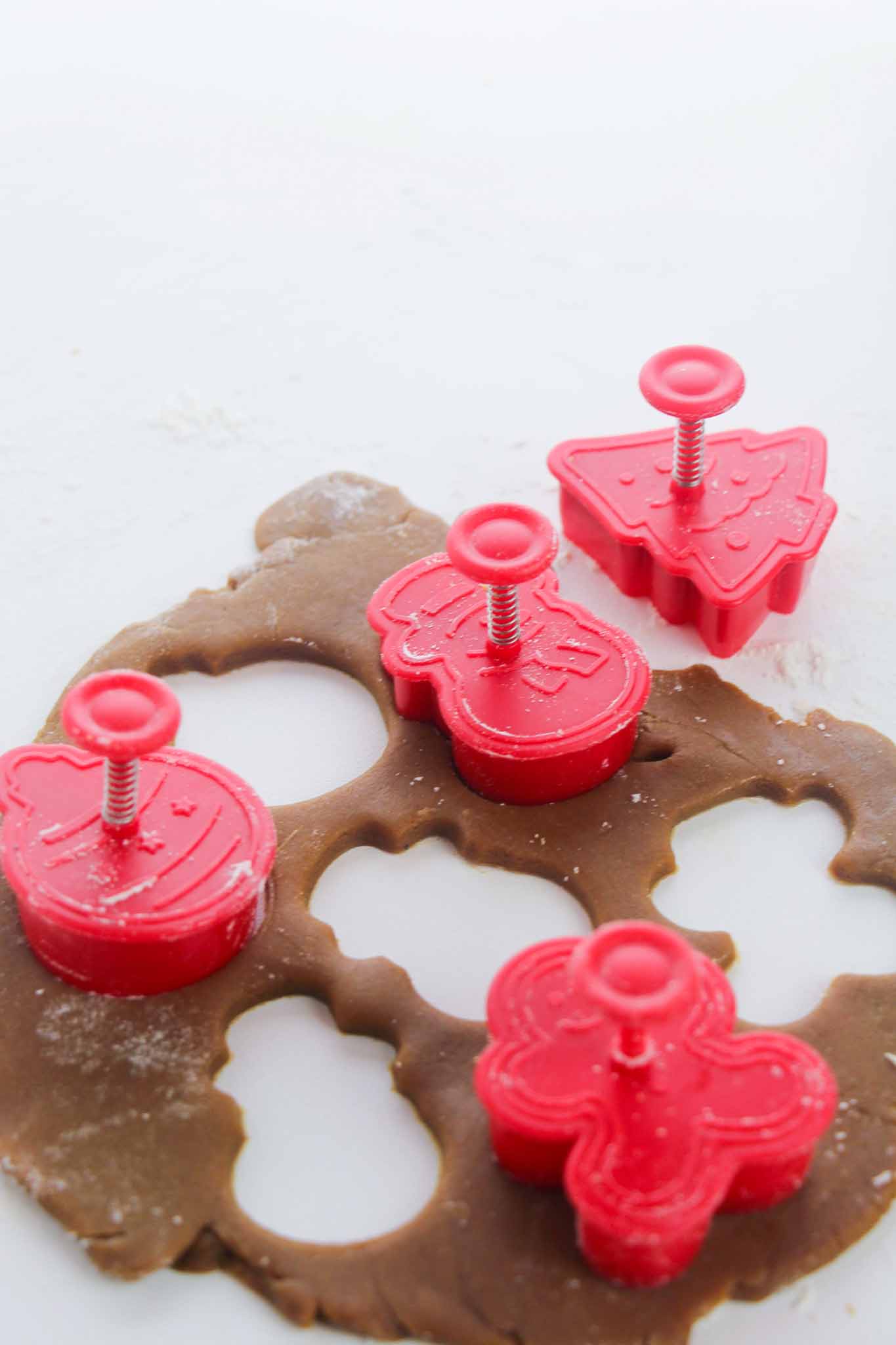 Can you save some glaze to use later?
Probably not. Since the glaze has a short shelf life, you really don't want to save it for much longer than the time that you're going to use it.
But if you do happen to think of another way to use the glaze, you can easily whip it up so you can use it for another recipe, too.
If you're ready to kick off the holiday season now, these Glazed
Gingerbread
Christmas Cookies are the perfect way to start! It's time to get your house smelling like
gingerbread
to put everyone in that Christmas spirit!
Enjoy!
Glazed Gingerbread Christmas Cookies
Ingredients
3/4 cup butter, room temperature
3/4 cups brown sugar
1 egg
1/4 cup milk
3/4 cup fancy molasses
3 cups all-purpose flour
1 teaspoon baking soda
1 Tablespoon cinnamon
1 teaspoon ginger, or more to taste
1/2 teaspoon salt
For the Glaze:
1 cup powdered icing sugar
1-2 Tablespoons warm water
1 Tablespoon butter, melted
1 teaspoon vanilla extract, optional
Instructions
In a large bowl, cream together the butter and brown sugar for 2 minutes.
Add the egg and milk and beat to combine. Add the molasses and beat until fully combined. Set aside.
In a medium-sized bowl, stir together the flour, baking soda, cinnamon, ginger and salt.
Beat the dry ingredients into the wet ingredients until no dry patches remain.
Cover with plastic wrap and place dough in the fridge for 1 hour or overnight.
Preheat oven to 350F
Line two baking trays with parchment paper or silicone baking mats. Set aside.
Roll out the cookie dough to 1/2" thickness.
Cut out the cookie shapes with your chosen cutters and place the shapes on the prepared cookie trays.
Bake cookies for 8-10 minutes until well browned.
Allow to cool for 2 minutes on baking sheets before attempting to move to a cooling rack.
Once the cookies are cooled, prepare the glaze.
In a wide bowl, combine all glaze ingredients and stir well until no powdered sugar lumps remain.
Dip each cookie into the glaze and allow the excess glaze to run off.
Place the cookies back on the cooling rack or cookie sheet and allow to dry for 1-2 hours before attempting to store or serve.
If you enjoyed this glazed gingerbread cookies recipe be sure to check out these Christmas Candy Cane Cookies!