These super simple Christmas Oreos are so easy to make! With some decorative icing and sprinkles you will make a fun festive treat that everyone will love!
What do you do when you combine your favorite cookies with your favorite holiday? Christmas Magic that's what! These treats are so cute and useful for parties or even movie night!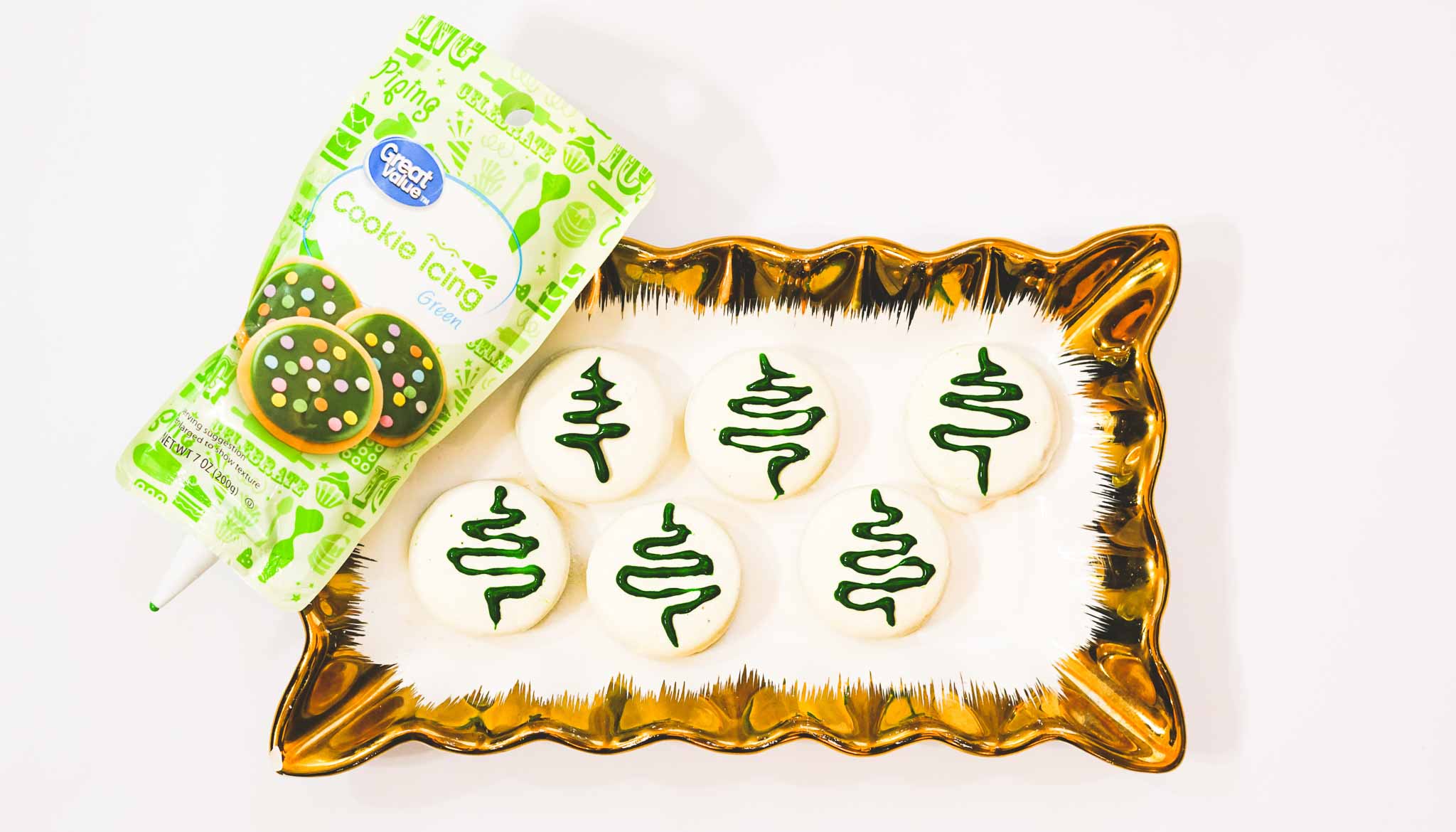 Sometimes you don't want to go through the trouble of baking cookies from scratch or even using cake mix to make treats. Maybe you want a quick snack that you can still decorate and still feels like a holiday treat.
What do you need to make Christmas Oreos?
Fudge Covered Oreos: (these are special ones, so they may not be available at the small stores)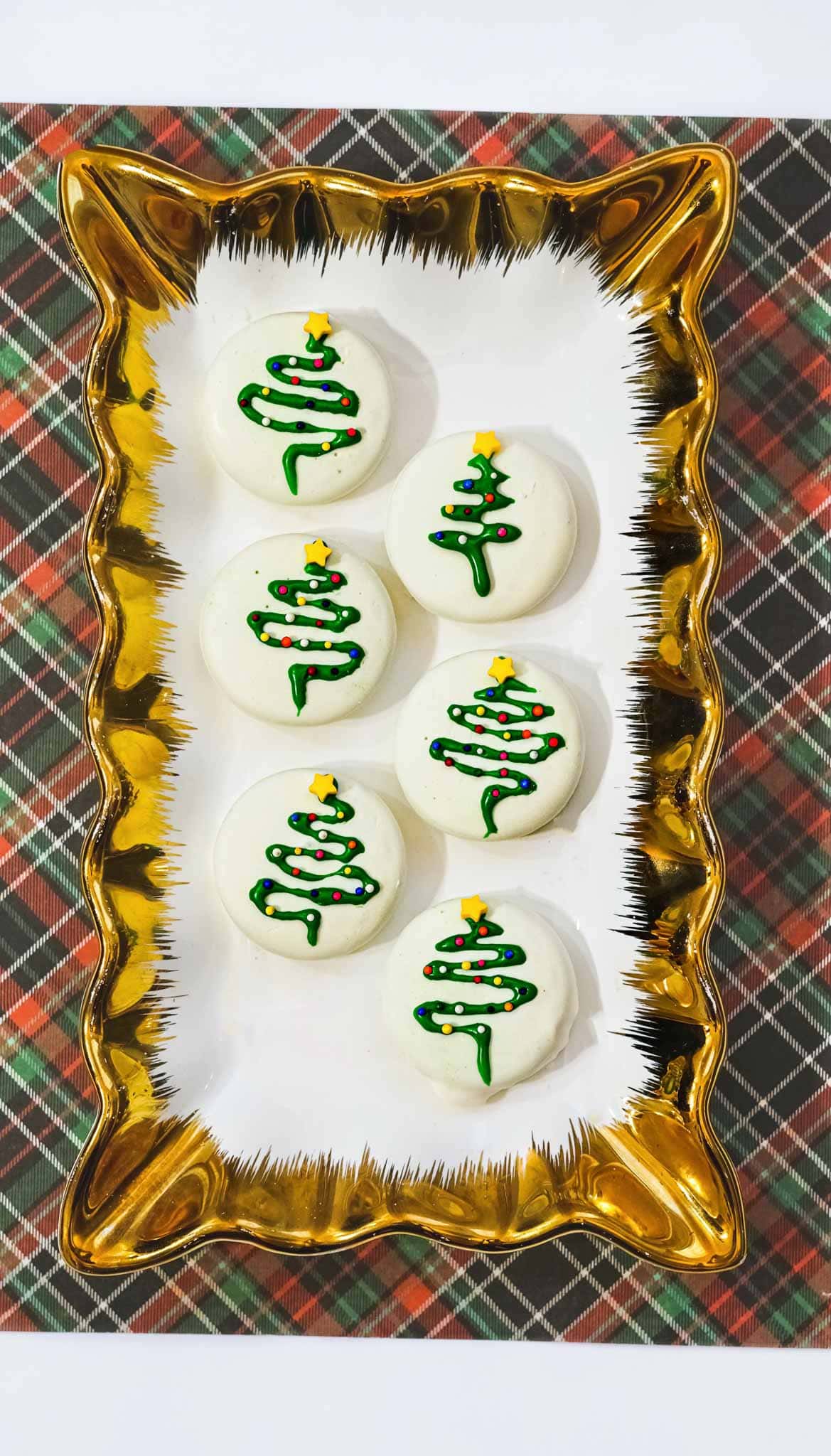 Sprinkles: Round shaped preferred to make it look like ornaments on the cookies
Star Sprinkles: For the Christmas tree topper of course!
How To Make Christmas Oreos
Grab the kids for this one because this recipe/tutorial is really simple! Next time you go to the store make sure you pick up fudge covered oreos.
The first thing you have to do is take the fudge covered oreo and draw a Christmas Tree using green frosting. This doesn't have to be perfect and it's a fun activity for kids of all ages! Similar to gingerbread men, holiday decorating is the best!
To make the appearance of ornaments, use round multi colored sprinkles.
Use a star to top it off and just like that you are done!
Enjoy spending time with your loved ones this holiday season and stay safe everyone!
Yield: 12 cookies
Easy and Festive Christmas Oreos
Prep Time: 10 minutes

Total Time: 10 minutes

These fun Christmas treats are great to make with kids! Started with and oreo and decorate an easy Christmas Tree on it!
Ingredients
Fudge Covered Oreos
Round Sprinkles
Star Sprinkles
Green Frosting
Instructions
Take a fudge covered Oreo & draw a Christmas Tree using the green frosting.
Use the round sprinkles as ornaments.
Place a star on the top of the tree as a topper.
Serve & enjoy!