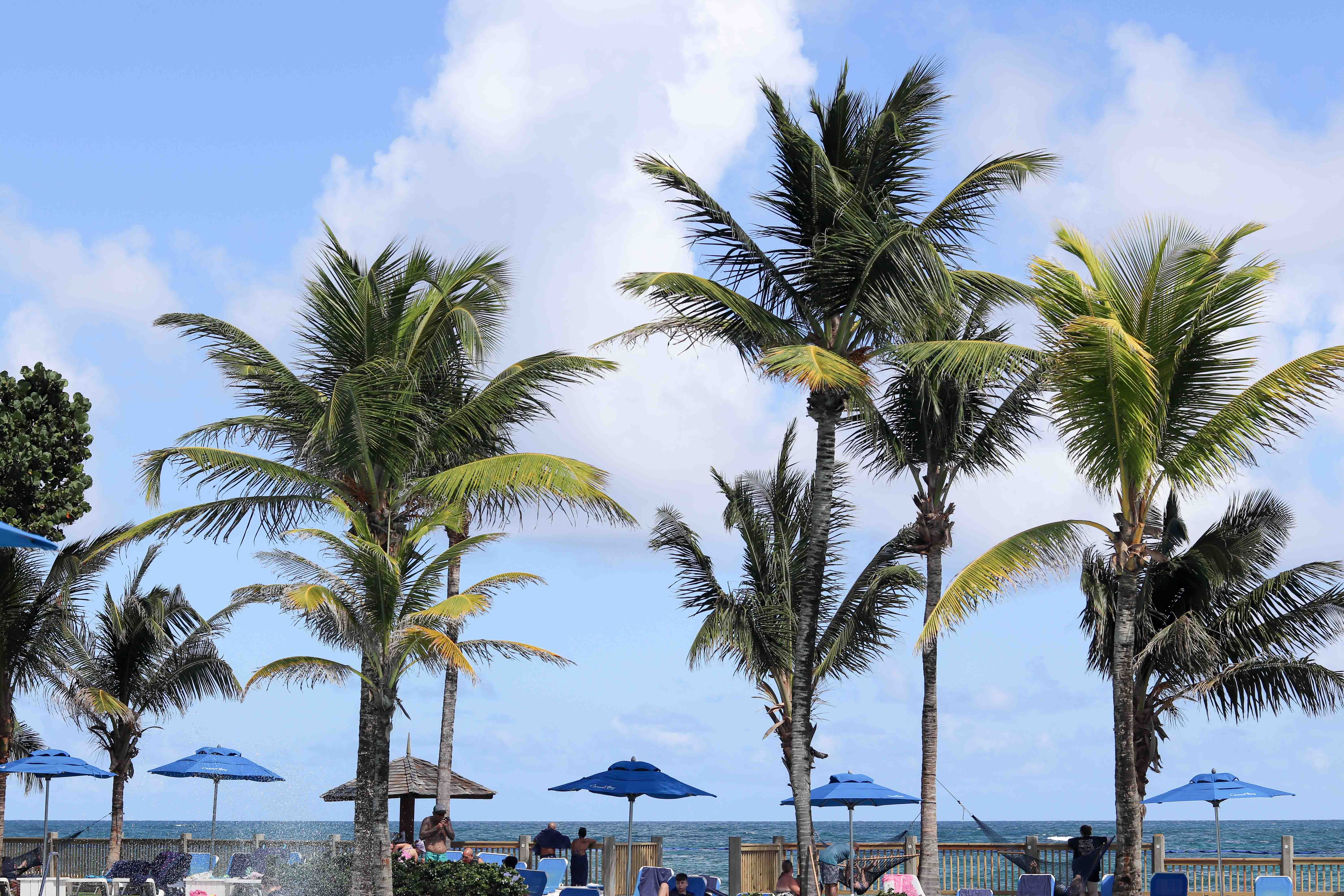 During my amazing trip in St. Lucia at the Coconut Bay beach Resort and Spa–I fell in love with the resort so quickly that I started to do some research on how to bring my family back. I already know that they would love the themed nights like Caribbean night and the wonderful beach and the pools–but what did they have available for kids? Is it really the best all inclusive kids resort?
Turns out, there is SO MUCH available for kids of all ages. Your child will *never* be bored, plus there is an educational aspect to the fun too! The Coconut bay beach Resort & Spa is the Best All Inclusive Kids resort in St. Lucia and likely all of the islands!
Coco Kidz Klub
I was able to tour the Kidz Klub and it was a big beautiful and super spacious area for the kids to freely play whether in nature or with a ton of games and crafts. Sometimes when you go to resorts, you will see a small kids room but this is FAR from small. There are fountains, swings, open area for the kids to run and play. Plus so much more.
There are three CocoLand Kidz Klub programs designated by age: 3 and under, 4-7 and 8-12, with educational CocoLand SCOUTS (Seeing, Crafting, Observing, Understanding, Tasting, Saint Lucia), curriculums catering to the different interests of each.
Once they are registered, children receive a CocoPak including a backpack, water bottle with strap for resort exploration, t-shirt, hat, SCOUTS workbook, and a scrapbook.
Babies at the Coconut Bay Beach Resort & Spa
Babies to 2-year-olds stay in the infant room which is colorful, air-conditioned with cribs and playpens. Parents even get to receive a complimentary local cell phone to stay in touch when their children are at the Kidz Klub.
How cool is that? Most places only take kids 2 and up! I was especially happy to see this as I have a 1 year old that is attached at the hip! Hours are 9 am-5 pm, seven days a week.
Also did you know that the Klub has the amazing option of keeping the kids for special events during the evening hours so that you and your spouse can have a special date night all to yourselves! That is AMAZING! (more on that later!)
How do my kids get fed at the Kidz Klub?
There is the option to sign your children up for lunch, which they go for at 12:30pm daily. Parents can opt to sign them in all day and send them for lunch if they wish.
Do the parents need to tell you what the kids eat or do they get to pick?
It definitely helps if the parents tell the coordinators what their children like to eat, as they assist in taking their food at the buffet. Allergies/food sensitivities must be noted at registration.
If parents want to pick up the kids what time and do they pick them up at the Klub?
If parents are picking up their children, the pickup time is noon.
How many nights a week is this "date night option" offered by the Kidz Klub?
3-4 times a week.
What are the options for parents taking advantage of this for a special night?
In addition to the Harmony Dinner, parents can enjoy an adults-only dining experience under the stars at the resort's Veranda restaurant, all included no fees. There are two choices for a nominal supplemental charge as well:
For private special evening for two La Luna is an intimate, oceanfront dining experience perfect for every occasion $128 per couple.
The "Perfect Night Dinner" makes any romantic celebration very special. Couples dine under the stars at a private table set for romance with flowers and candlelight. White glove service presents personalized dinner courses and pops open a bottle of sparkling wine for that memorable toast. $129 per couple
Also, babysitting is $15 per hour per child plus tax.
Teen Club
The new Teen Club features a games room with Xbox for a variety of video games and music, Wi-Fi access and two pool tables. Teen Club daily activities (offered summer, Christmas and Easter) include the Teen Colors Reggae Beach Party and Bon Fire, the Tree House Party at the Jerk Tree House restaurant, a Country Lime with the Entertainment Crew, the Glow Party and Hayride.
The teen club has been recently renovated and it's beautiful, I kinda wanted to hang out there for a bit but didn't want to be the crazy 30 something year old lady playing xbox in the teen club *shrug*
The best part about all of these facilities is that you know you are leaving your kids/babies/teens in good hands. The kids areas are all spotless and there is plenty of things that will keep them from ever uttering the dreaded phrase of "I'm bored".
I read somewhere one time that taking your kids on vacation is just parenting in a different location and I can identify with that! At Coconut Bay Beach Resort & Spa, you can actually have your cake and eat it too…while creating amazing memories with your family! Definitely the best all inclusive kids resort in the Caribbean!
Have you ever taken your family to an all inclusive resort?
I was provided a trip to St. Lucia and a stay at Coconut Bay Beach Resort and Spa, all opinions and thoughts are my own.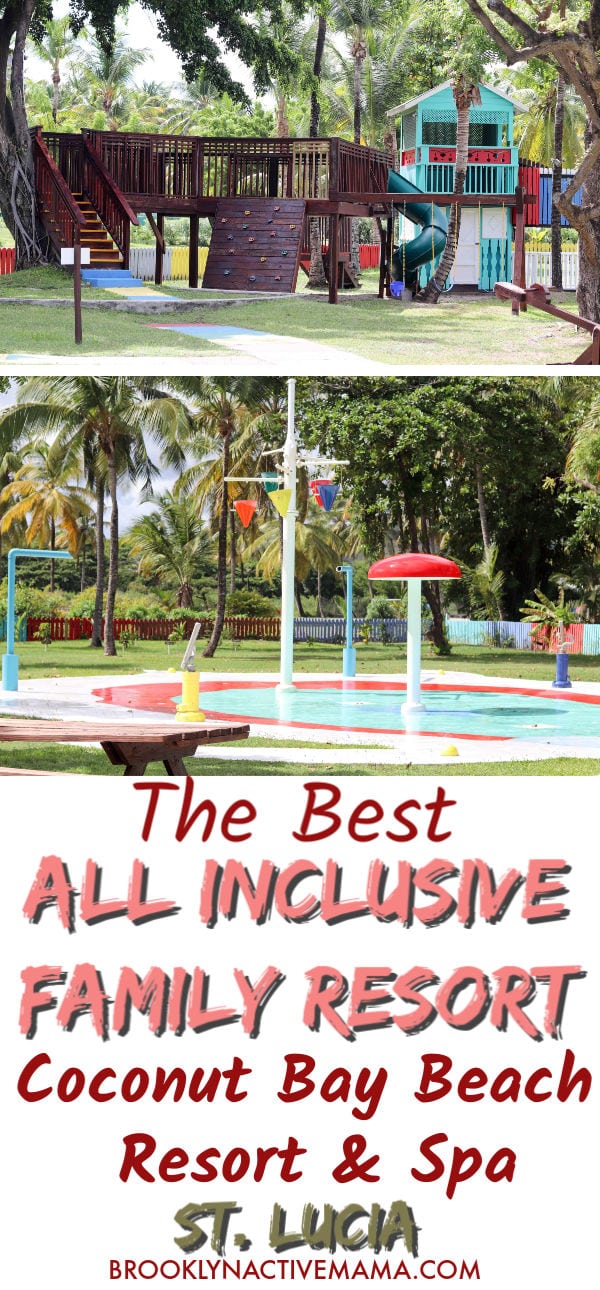 Hi! I'm Nellie. I am a busy mama of three, wife to my high school sweetheart who loves to cook, workout and stay organized! I love to share helpful printables, the best recipes and fitness tips for the modern mom. I strongly believe that every mom can feed their family well, take proper care of themselves and have fun along the way! Read my story.
Get comfortable and be sure to come hang out with me on social. Don't grab your free fitness journal before you go!