7 Awesome Ugly Christmas Sweater Party Ideas + Free Printable Invitations
Don't let the stresses of the holidays keep you from having an amazing time this holiday season! How about this year, you break up the stresses of busy schedules and strained wallets and have an awesome Ugly Sweater Christmas Party?! Doesn't that sound fun? Not sure where to start? No worries, I can help you out.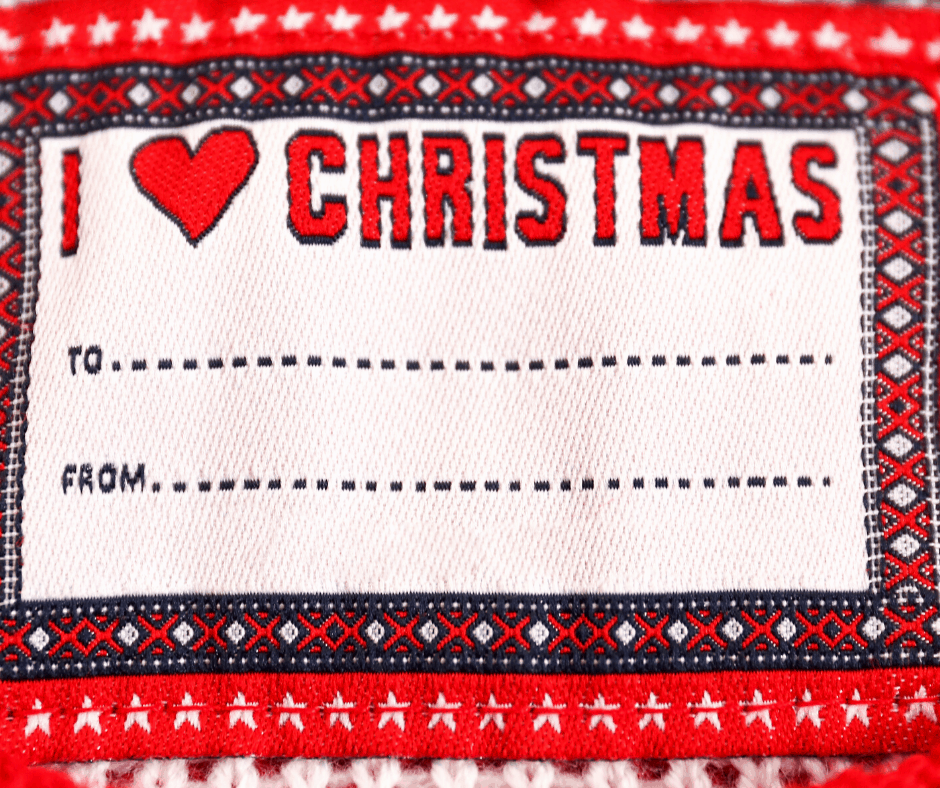 Here are some great tips to help you throw an Ugly Christmas Sweater Party so good that people will be talking about it clear into the New Year.
Ugly Christmas Sweater Ideas
Find some funky invites
You can't have an Ugly Christmas Sweater party and use plain ol' invites for your guest list. You can make them, or check out Etsy to find some, but make sure they are funky enough to get the point of the ugly Christmas party across!
Also, make sure to include on your invite that only the ugliest of Christmas Sweaters will be granted access to the party. You don't want any bah-humbugs at your party after all. I've got some fun invites inside of the Ugly Christmas Sweater Free Download below!
Time to decorate
If you are having an Ugly Christmas Sweater Party you have to have bright and fun decor! No understated and classy decor will work for this kind of party. You need bright, fun, happy, and goofy!
Find your sweater
Ugly Sweater Ideas
If you are having an Ugly Christmas Sweater Party, you need have a great ugly Christmas sweater! When it comes time to find your own ugly Christmas sweater, you have a couple of options.
You can head to the mall (or Target or Walmart, etc) and grab a sweater off the rack. They actually make some pretty great ugly Christmas sweaters on purpose! Party City has some really fun ones!
You can buy a red or green sweater and decorate it yourself. You can head to the seasonal aisle and buy some ornaments and other fun stuff to add to it, or head to the craft store and grab some fun additions there. You can be as creative as you want, the more stuff added probably means the uglier the sweater!
You can head to the thrift store and buy one that someone has already created as ugly as they can. I love this option because you can still add to it and you just might be surprised by the ideas that others have had.
Make it a potluck
To save money and guarantee that everyone will be happy with their food, why not make the party a potluck? People love to contribute and will likely offer to bring something anyway. Some of my favorite Christmas food includes these Christmas Krispie Treats, these Christmas Tree Cupcakes and of course, these Christmas themed Snickerdoodle cookies!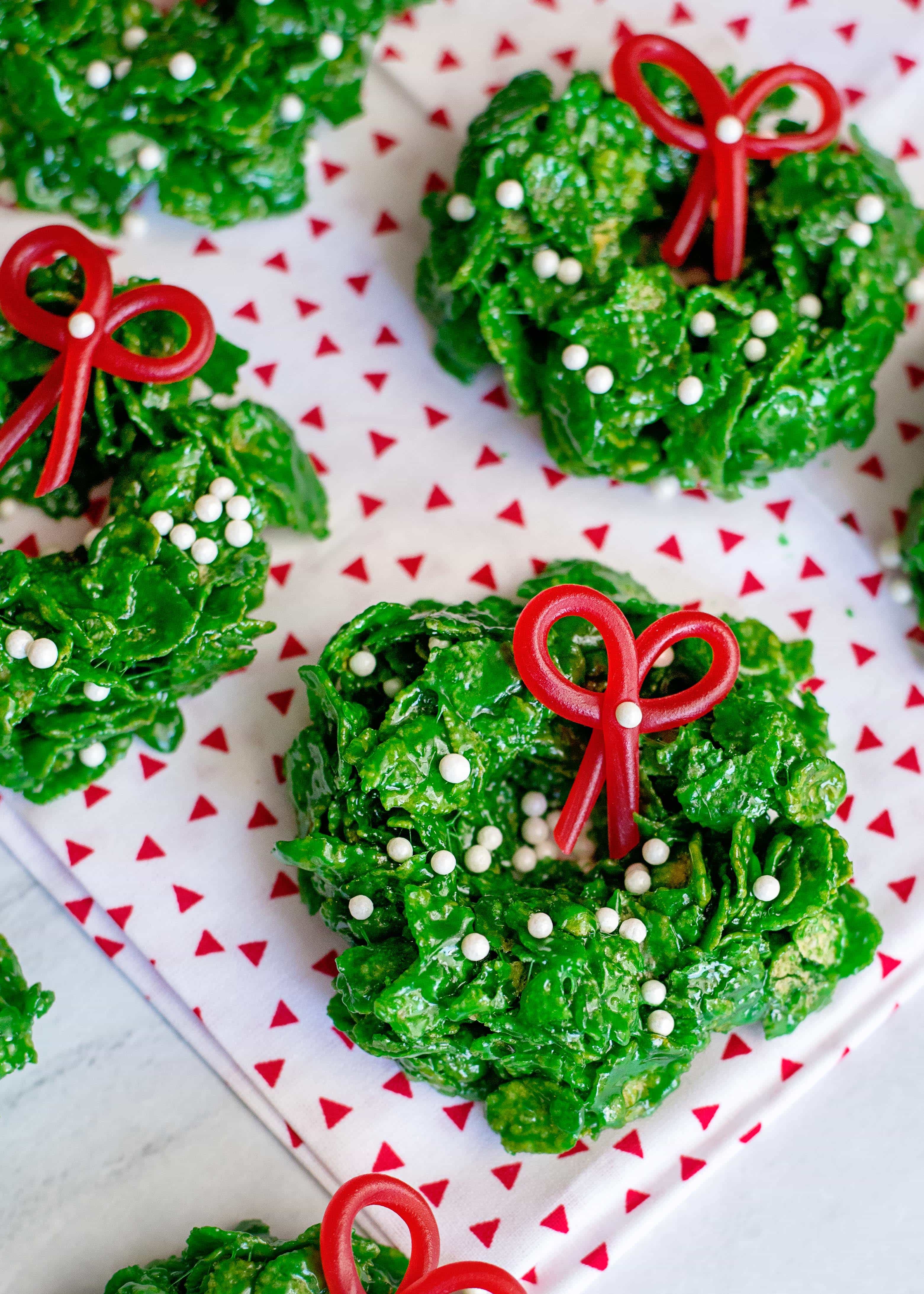 Drinks
You can't have the most awesome Ugly Christmas Sweater Party without offering the best drinks! I love the idea of a hot cocoa bar or eggnog station at your Ugly Christmas Sweater Party. I would stick to drinks like this that guests can make themselves to keep yourself from being so busy making drinks you don't have time to enjoy yourself.
Music
You absolutely need to have a Christmas playlist as your party soundtrack. Ask Alexa to play a Christmas soundtrack, or load up your own playlist of all of the most fun Christmas songs that you can think of. Make sure that the tunes will get people dancing though! You need some good dance music for a party!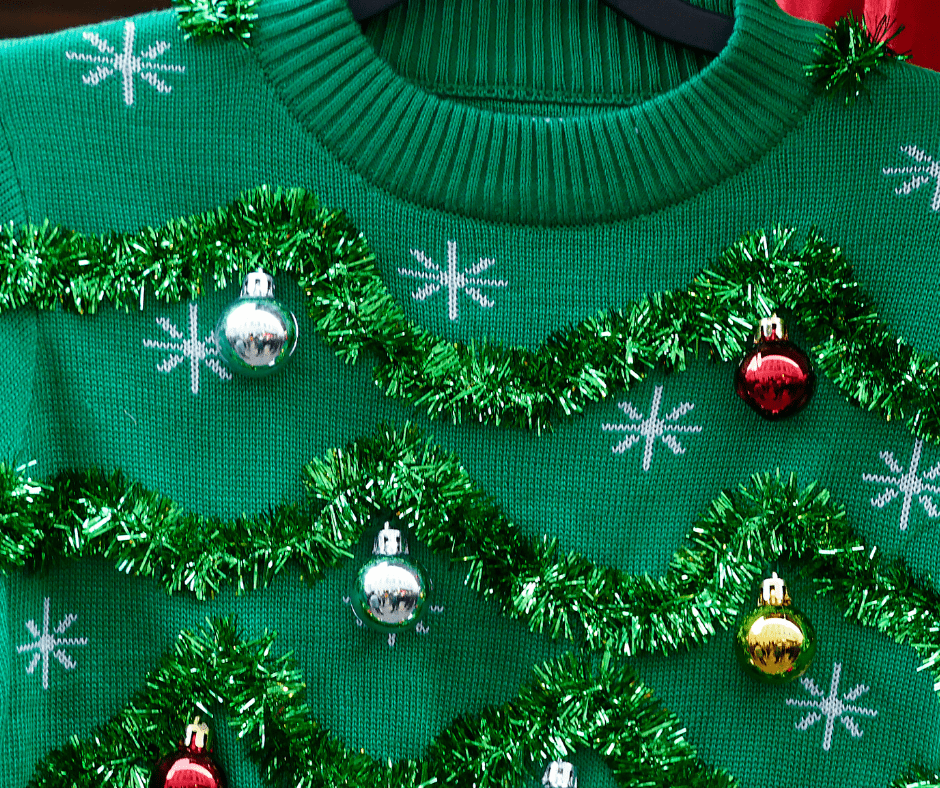 Ugly Sweater Party Awards
Every Ugly Christmas party needs awards! We recommend the following awards be given out:
All-Around UGLY Sweater Winner
Most Original Ugly Sweater Award
Best Couple Ugly Sweater Combo Award
Most Festive / Brightest
Funniest Ugly Sweater
In the kit you are downloading today it will include Ugliest Sweater 1st, 2nd and 3rd place awards and so much more!
Are you ready to have the best Ugly Sweater Christmas party ever? Here is a free kit for you to download, you will get:
Ugly Sweater Party Invitations
Ugly Sweater Award Certificates (great for instagram!)
Ugly Sweater participants list
Ugly Sweater Ballot Cards
This fun 11 page PDF is the perfect addition to your Ugly Christmas Sweater party!
What is your favorite part of having a Christmas Party?
Hi! I'm Nellie. I am a busy mama of three, wife to my high school sweetheart who loves to cook, workout and stay organized! I love to share helpful printables, the best recipes and fitness tips for the modern mom. I strongly believe that every mom can feed their family well, take proper care of themselves and have fun along the way! Read my story.
Get comfortable and be sure to come hang out with me on social. Don't grab your free fitness journal before you go!