5 Tips To Run Through The Heat
I have mentioned many times that I am a bit of a running weather snob. I love perfect running weather that doesn't quite require a jacket but also doesn't require me to run half naked either! Alas, I do not live in a perfect weather all the time city like say, San Diego, so I had to learn how to run in all kinds of weather including the very hot NYC summers.
During the past few years, I've been training for the NYC marathon so that inevitably means lots of miles during the summer. It was not always fun, but I figured out a few tricks that have helped tremendously.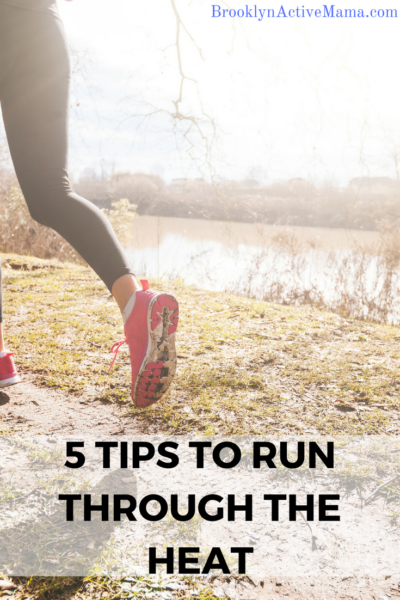 Run Early: If you can try to run before 8 am. The temperature is the coolest in the morning and if you can run (in a safe area!) before the sun comes up, that is a huge win!
Hydrate properly: I gave a ton of tips in my runner hydration post last month, and it is important to hydrate well all year round, but especially when it's hot because you are sweating way more profusely.
Take it easy: It is important to run and train hard but when the temps go over say 80 degrees, it's important to slow down and not push too hard. Getting the miles on your feet is the most critical part of training.
Run in the shade (on purpose): Map out your training run to include a lot of trees and/or shade. Running in the open sun is a lot tougher when it's hot versus running in the shade.
Run by the water: When it gets exceptionally hot around these parts, I usually take myself to the edge of Brooklyn to run across the Brooklyn Bridge or in Brooklyn Bridge Park where there is lots of water and the temp is noticeably cooler.
This month I am teaming up with my favorite runner bloggers to share our best tips for running in the heat, so make sure you check them out because they are awesome!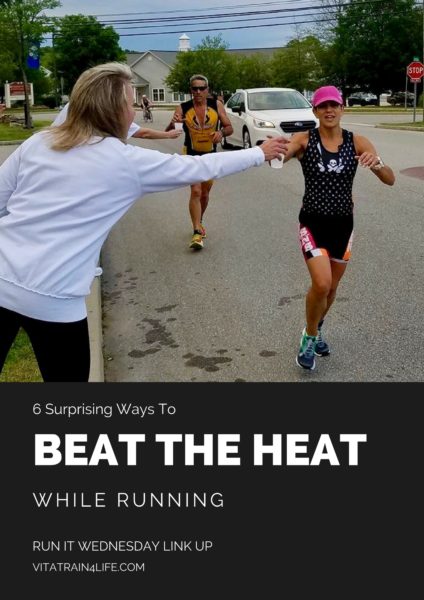 Summer #Running Tips from @CarlyPizzani, @VITATrain4Life, @HappyFitMama & @ThisRunRecipes! #runchat
How do you beat the summer heat when working out?
Hi! I'm Nellie. I am a busy mama of three, wife to my high school sweetheart who loves to cook, workout and stay organized! I love to share helpful printables, the best recipes and fitness tips for the modern mom. I strongly believe that every mom can feed their family well, take proper care of themselves and have fun along the way! Read my story.
Get comfortable and be sure to come hang out with me on social. Don't grab your free fitness journal before you go!