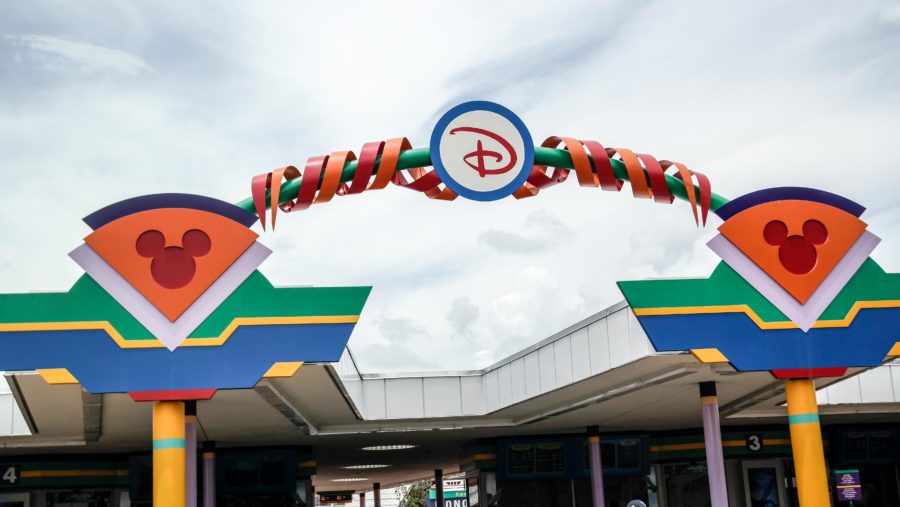 I have spent a lot of time in Disney World.
It is one of my favorite places in the world…I visited several times a year as an adult BEFORE kids and have visited many times since. I like to consider myself a bit of an expert because I spent hours upon hours planning out each detail of every trip down to the minute. Then there is the minor fact that in front of the castle, amidst the fireworks is where my husband proposed. Needless to say it's a special place for me. Every time I'm in Orlando, I try to make a visit because Disney World is ground zero for me in a lot of ways.
Solo Trip To Disney World
Since I was in Orlando for my 4th BlogHer Conference, I took the time to schedule an extra day in Orlando so I could spend some solo time in Disney. I knew that I would be traveling solo, so I was so excited to get a media pass from Disney to check out the parks. There are many reasons why I LOVE going to Disney by myself and why I think everyone should try it:
Go With the Flow: Often times when planning a Disney World trip with kids you often plan around the rides and experiences that they might like the most. For example: My eldest child loves Beauty & The Beast in ALL formats, so we always make sure to get a FastPass for the live show in Hollywood Studios. When you are solo however, you can go wherever your heart leads you. Want to do the Hall of Presidents ride? Go crazy! It's a Small World is your jam? Go nuts! The best part is that you don't have anyone asking you do anything, you can go with your heart and let your spirit guide you. 🙂
Easier access to rides: You can finally take advantage of the single rider lines, and trust me they move fast! The thing about getting on the rides is that it really doesn't matter who you are sitting next to because you are too busy enjoying the attraction to chat with your neighbor!
Eat Whatever You Want: No really. We all know that Disney has some of the best theme park restaurants in the world, so when you are alone, you can decide what you love to eat. For me my favorite over the counter restaurant is Cosmic Rays in Magic Kingdom, so I headed straight there for lunch! There are a ton of places to choose from throughout the parks so whatever type of cuisine you wanted you can easily get to. Plus it is way easier to get a last minute reservation at a popular restaurant as a solo guest.
Park Hop Easily: I always start at Magic Kingdom because that place means the world to me, but I let my mood guide me when I'm ready to move on to another park. This time I went over to Hollywood Studios because my favorite ride (on the planet) is the Rock N Roller Coaster. I managed to grab a same day fast pass, and waited maybe 7 minutes to get on the ride. It was just as awesome as I remembered it! I spent a few more hours in Hollywood studios browsing the shops and just relaxing.
Rest when you are ready: I never know how the day is going to treat me, I could get exhausted really quickly or the summer sun can yank the energy out of me–the best thing about traveling solo is that you can simply take a rest on a bench, or even go back to your room for a nap before returning. You don't have the feeling of trying to fit it all in to accommodate everyone you came with.
Related Disney Posts: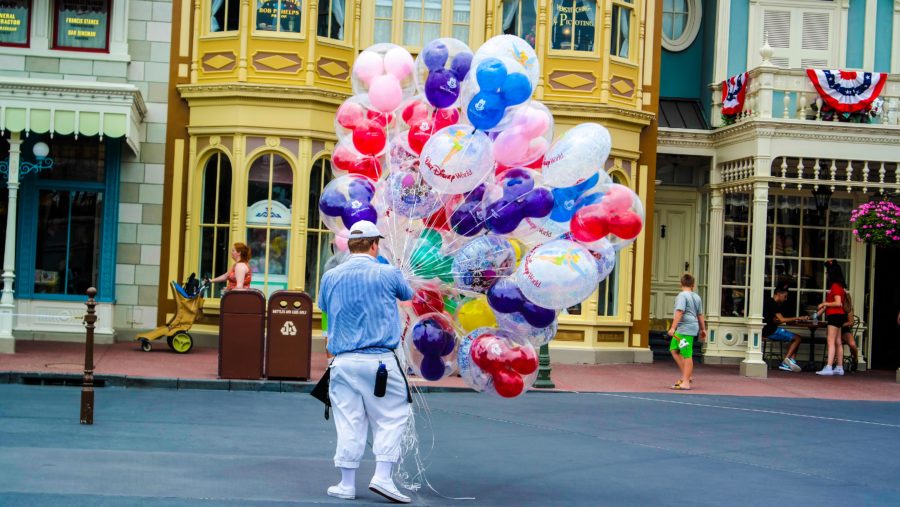 5 reasons why you should take a #solotrip to @DisneyParks! #disneyworld @WaltDisneyWorld
Would you ever travel to Disney World on a Solo trip?
Hi! I'm Nellie. I am a busy mama of three, wife to my high school sweetheart who loves to cook, workout and stay organized! I love to share helpful printables, the best recipes and fitness tips for the modern mom. I strongly believe that every mom can feed their family well, take proper care of themselves and have fun along the way! Read my story.
Get comfortable and be sure to come hang out with me on social. Don't grab your free fitness journal before you go!