Check out all of the fun things I did in Brussels Belgium during a quick trip to Europe. From Waffles to Architecture, such a beautiful city!
I am about to share with you how I was able to conquer three European countries in 4 days. It was not easy by any means but it was absolutely unequivocally worth it.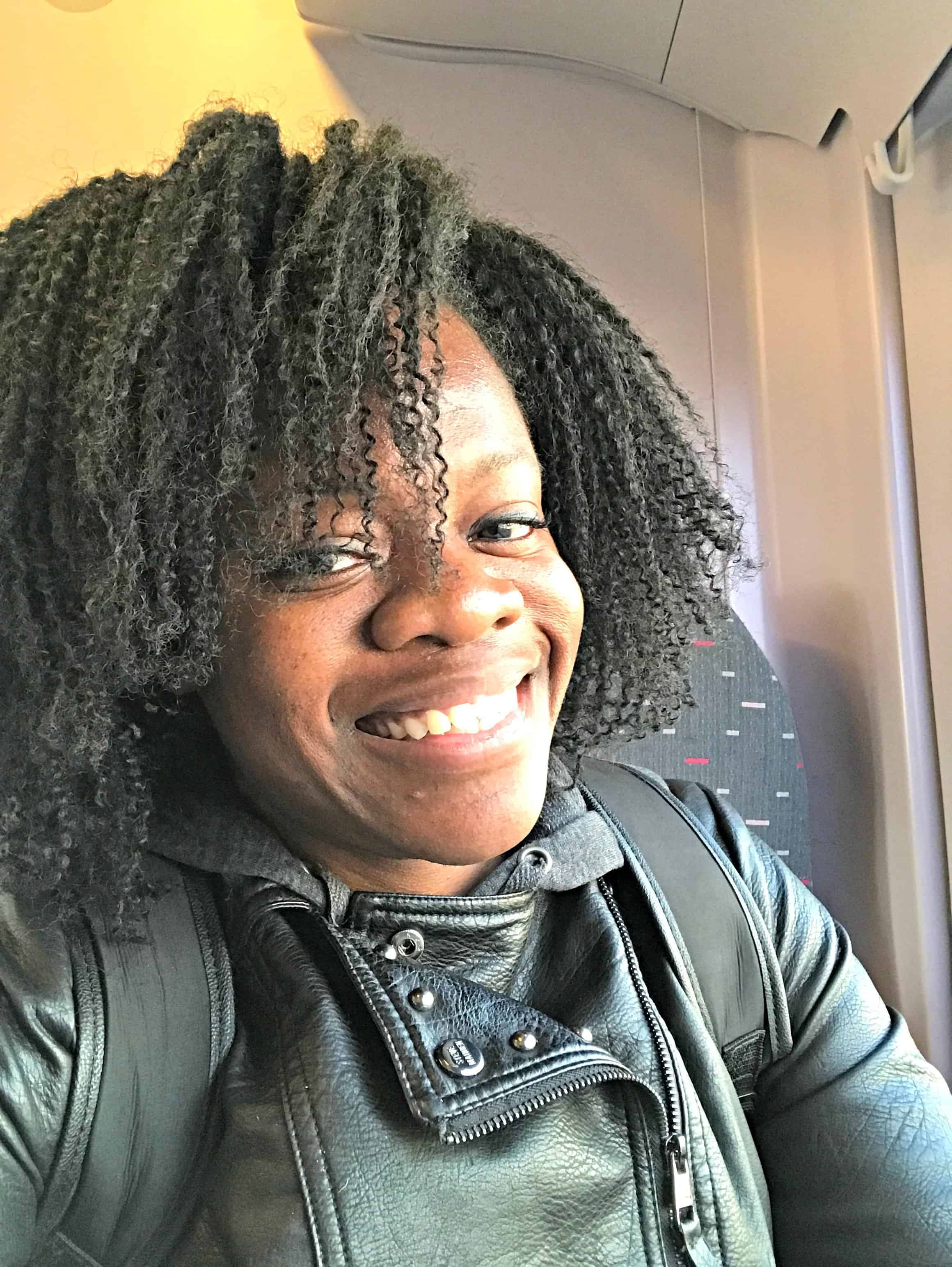 My first stop was Brussels Belgium. It would serve as my foundation country. I learned a lot about this beautiful city when I arrived, (you'd think I'd take the time to learn BEFORE I got there!) it's a super diverse city with several languages and amazing culture.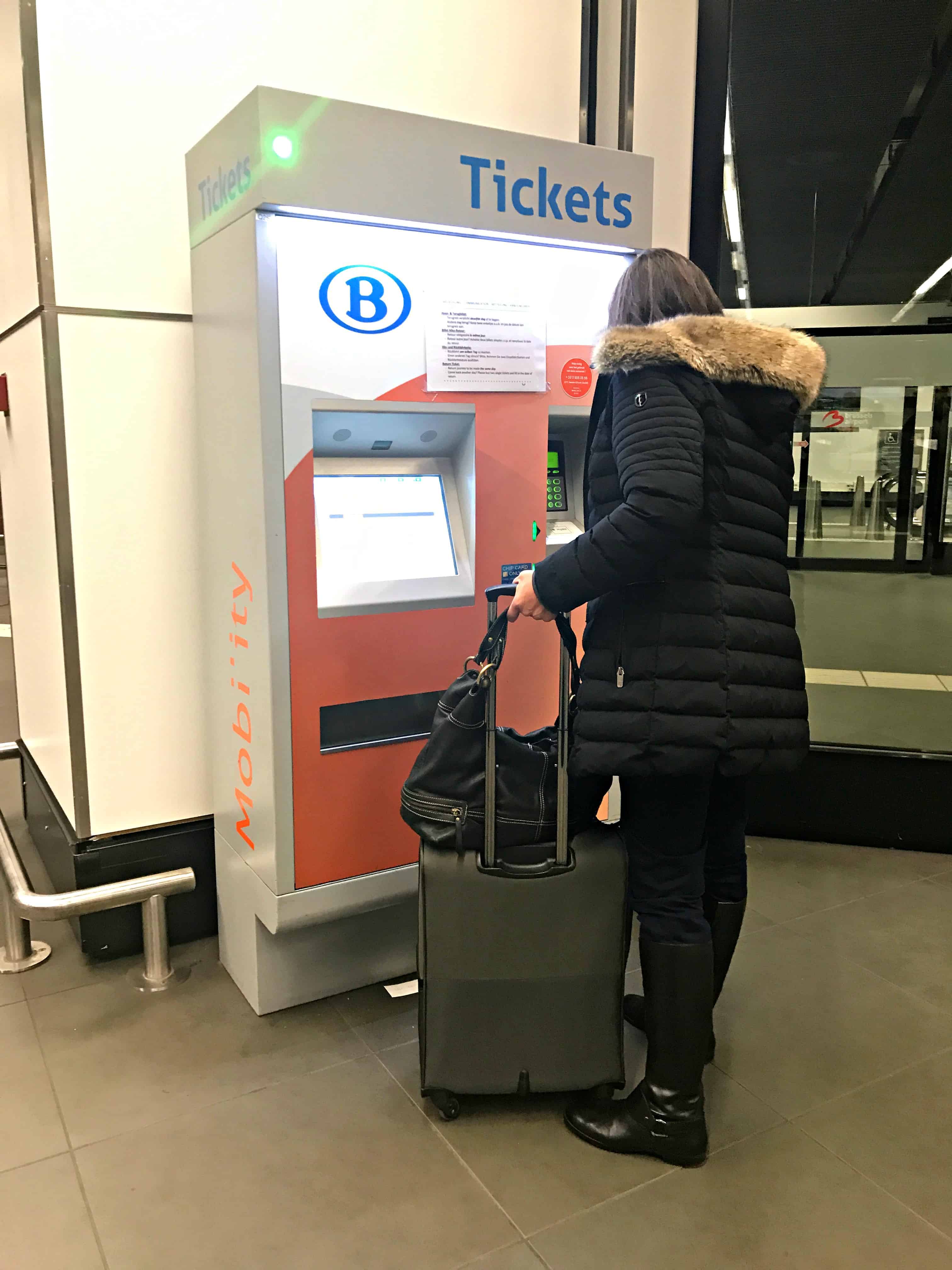 I won't lie. I was SUPER nervous about navigating the train system by myself in a foreign country. My travel buddy would be arriving much later so it was up to me to find my way to the hotel after traveling more than 17 hours to get there. The night before I left I googled transit from the airport and I would have to take two different train systems to get to my destinations. Nervous was an understatement.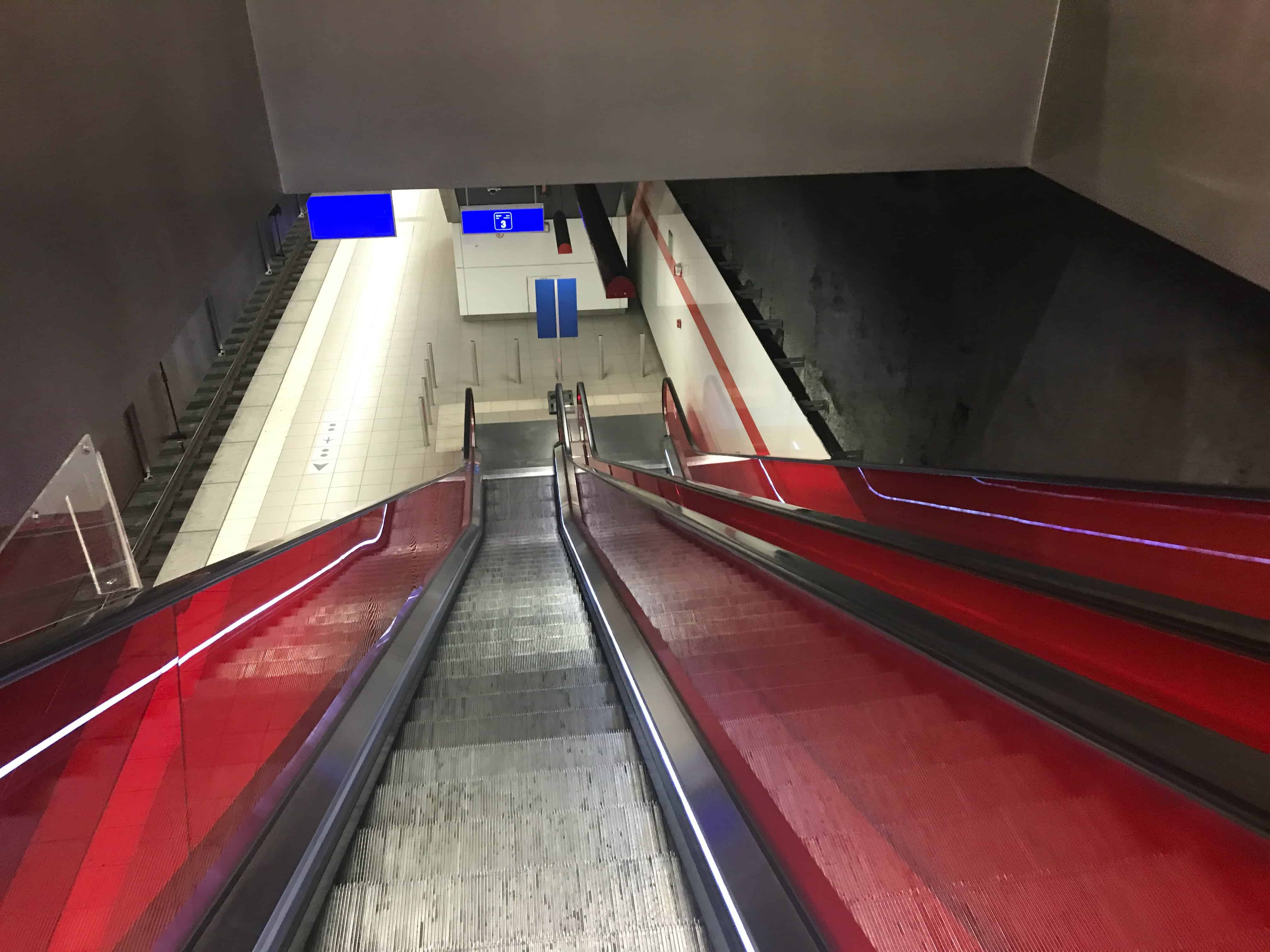 When I got to the airport I was followed the signs to the train station, I asked a station worker how to get to Gare Du Midi, and he was super helpful. (It is a quite sobering experience to be in a country where the first language is NOT English.) He walked me over to the ticket station and helped me purchase my ticket. The second connection was a bit tricky as I had to physically leave the station to jump on another train. It was easy enough, one thing that was drastically different from the NYC subway was that you physically had to open the doors or else they would remain closed.
I made it to the town of Louise safely and was immediately greeted by a shopping oasis once I exited the station. It was everything from Michael Kors, to Tiffany's to GUESS. My hotel was about 5 blocks away. I immediately napped. My friend Renee was delayed even more so I decided to walk the streets of Brussels and explore!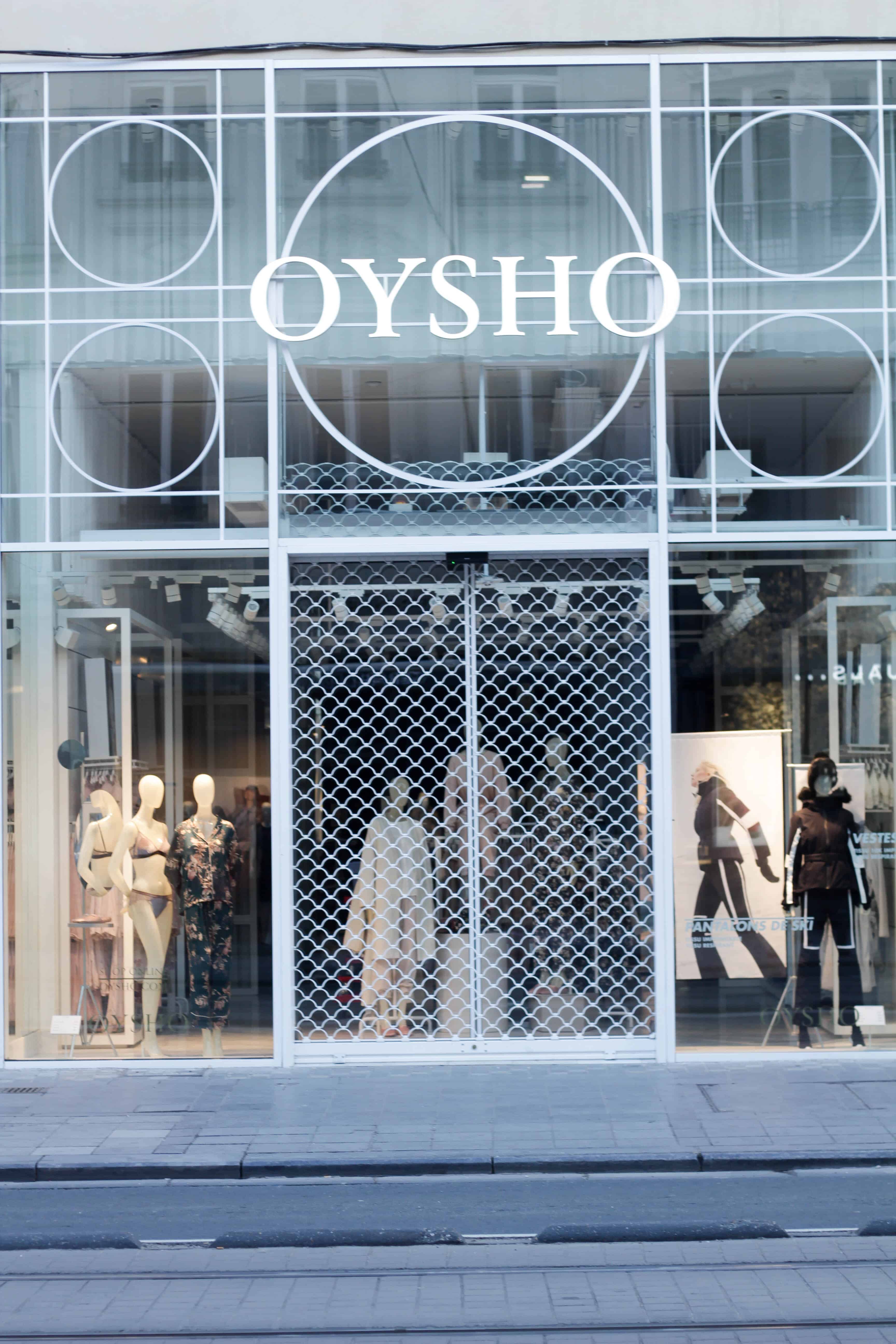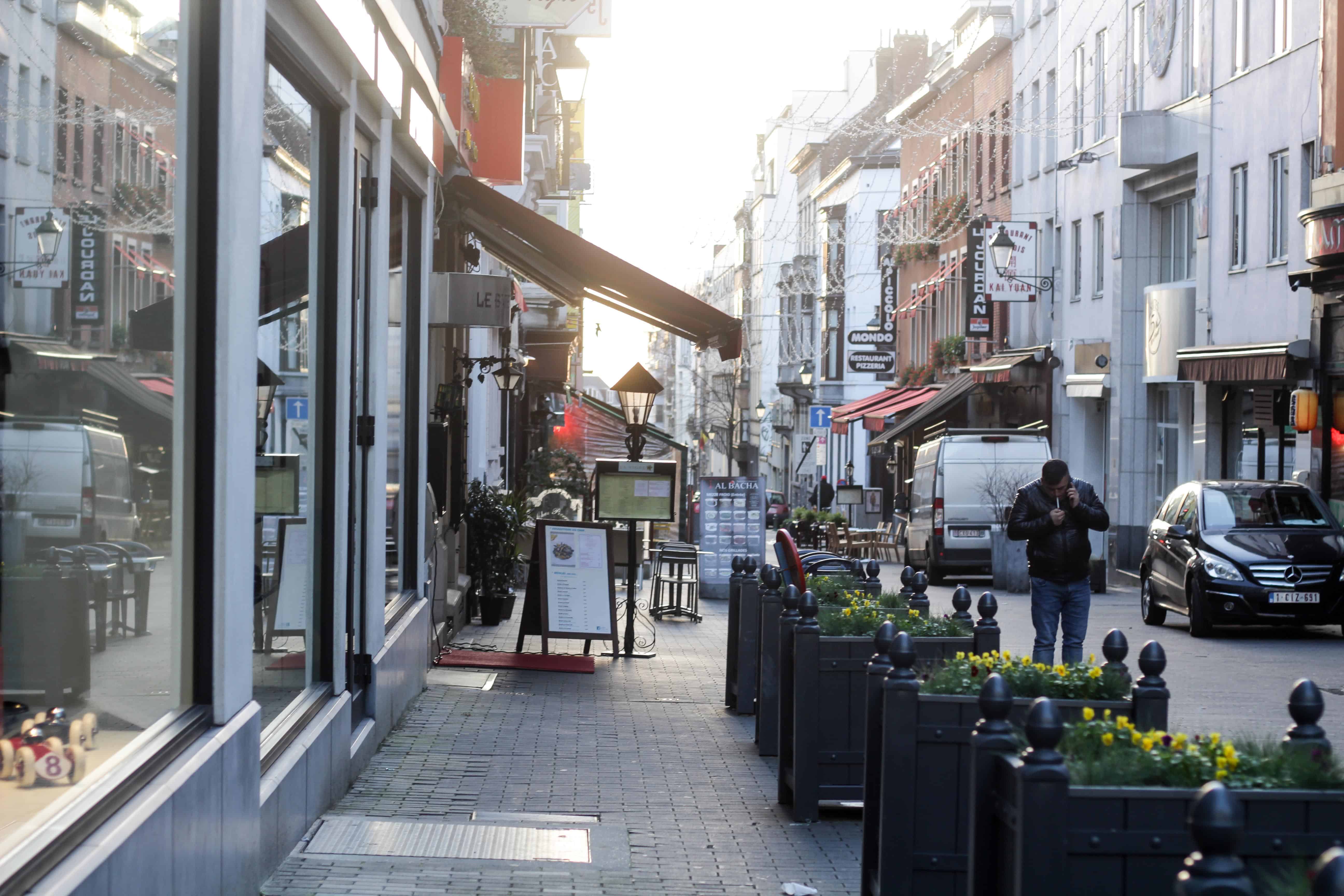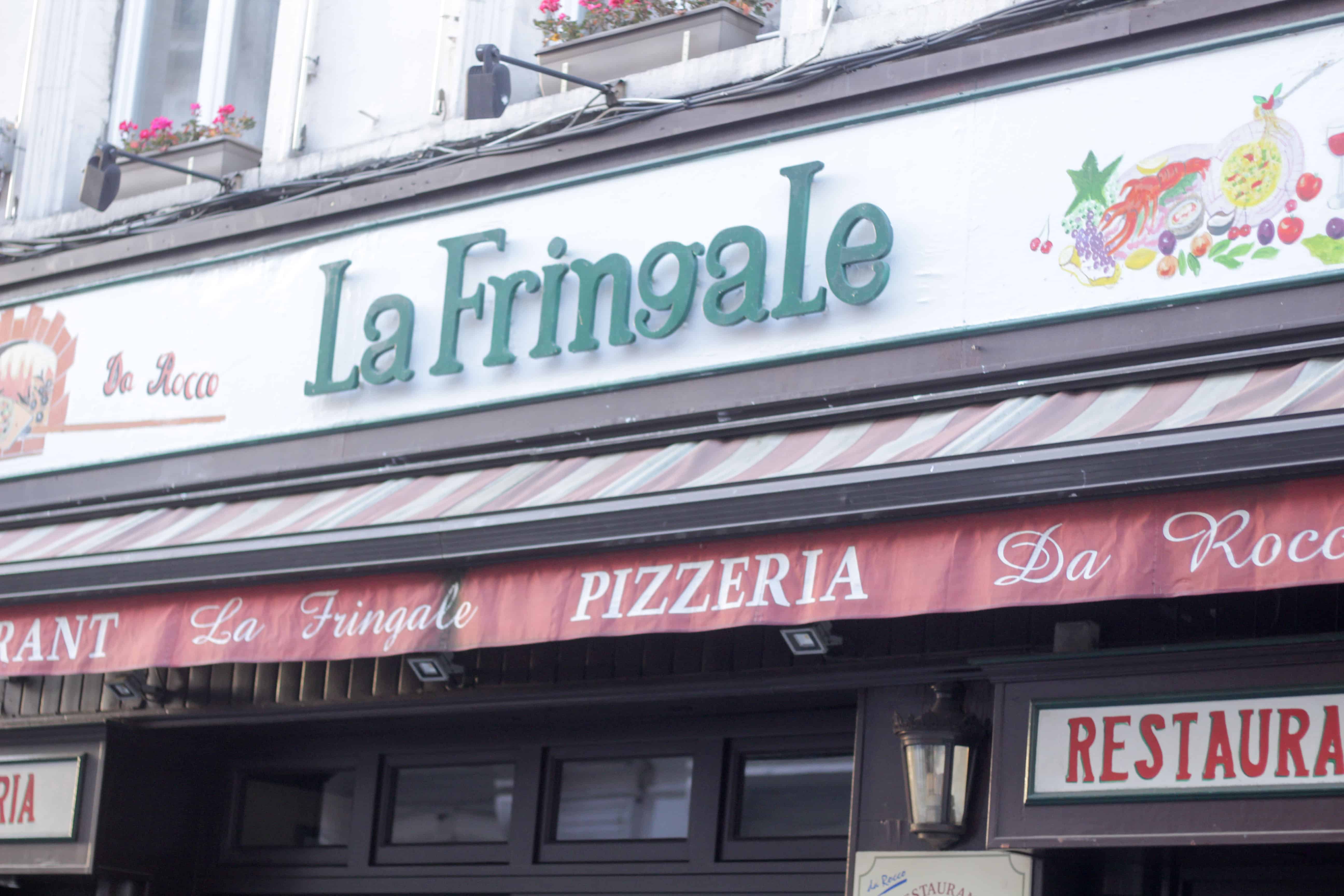 The shops were mostly closed because it was Sunday which was fantastic for my wallet. One thing that was open? Waffle trucks. Yes please. I don't even like waffles but this one was spectacular.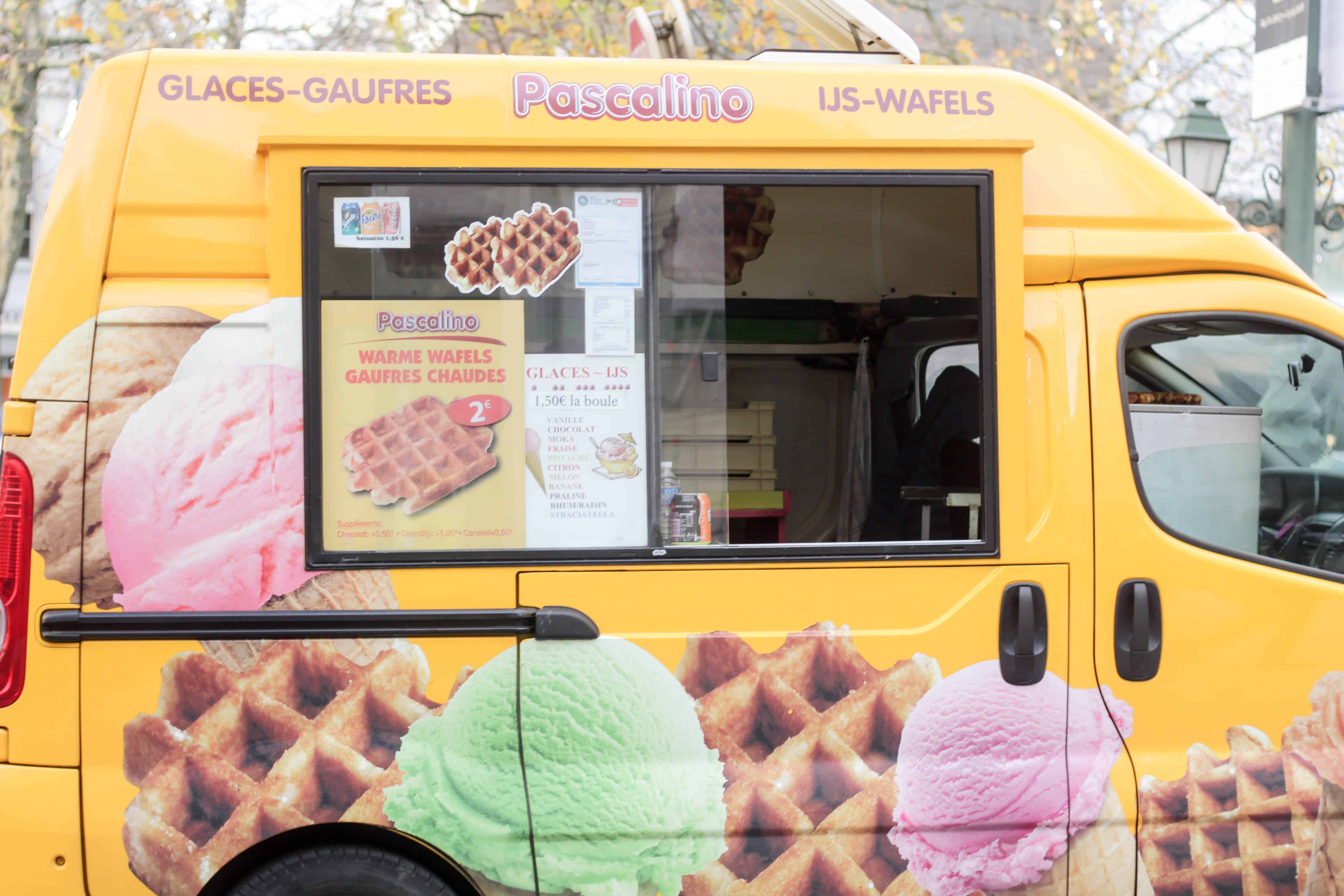 When my amazing Renee arrived, we immediately walked out to the Grand Palace. I had saw some posts on Facebook about the Christmas light show that had just started but to see it in person was a totally different story. It is magical. The architecture is completely breathtaking. Add a really amazing light and music show on top of that and it is really a sight to see.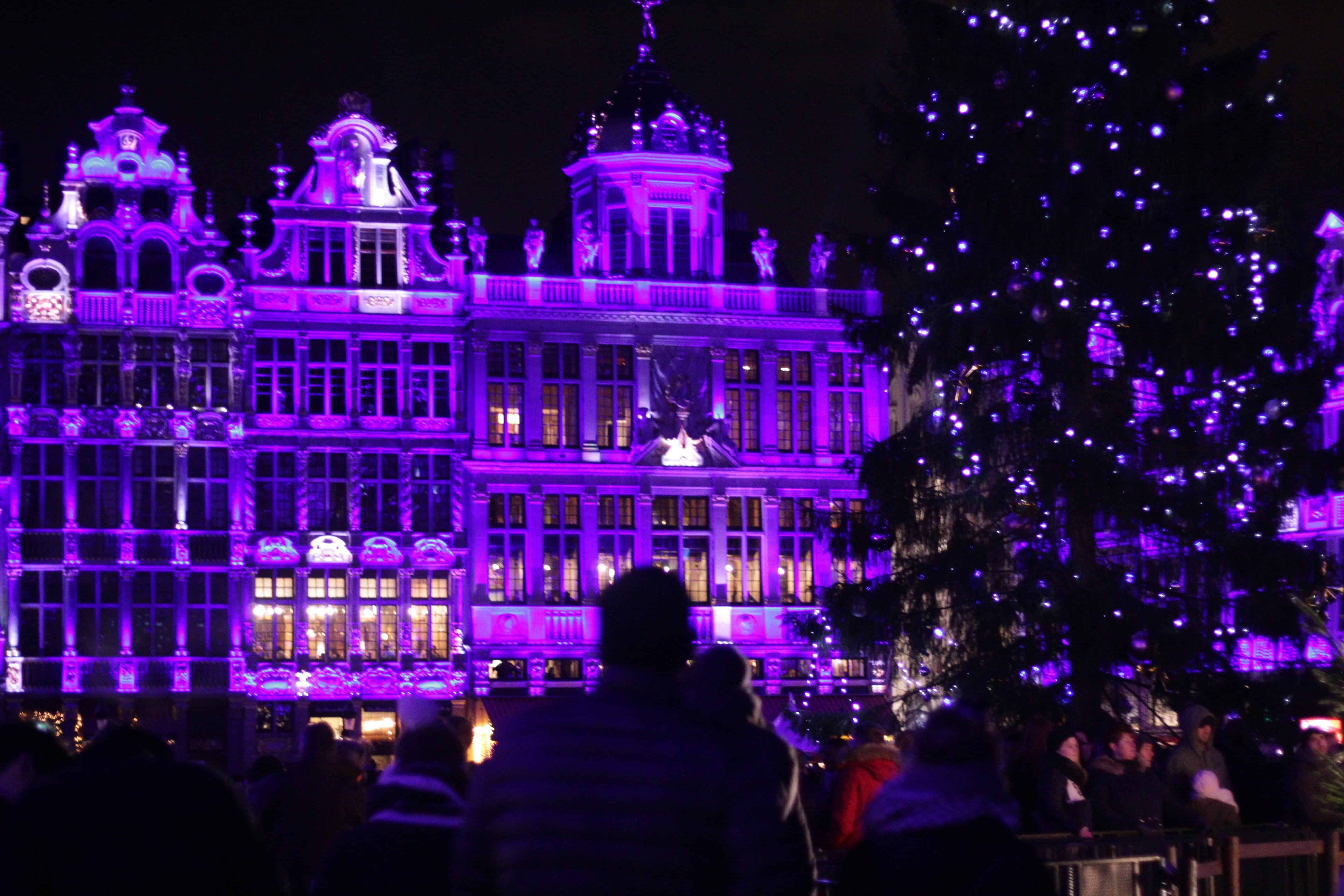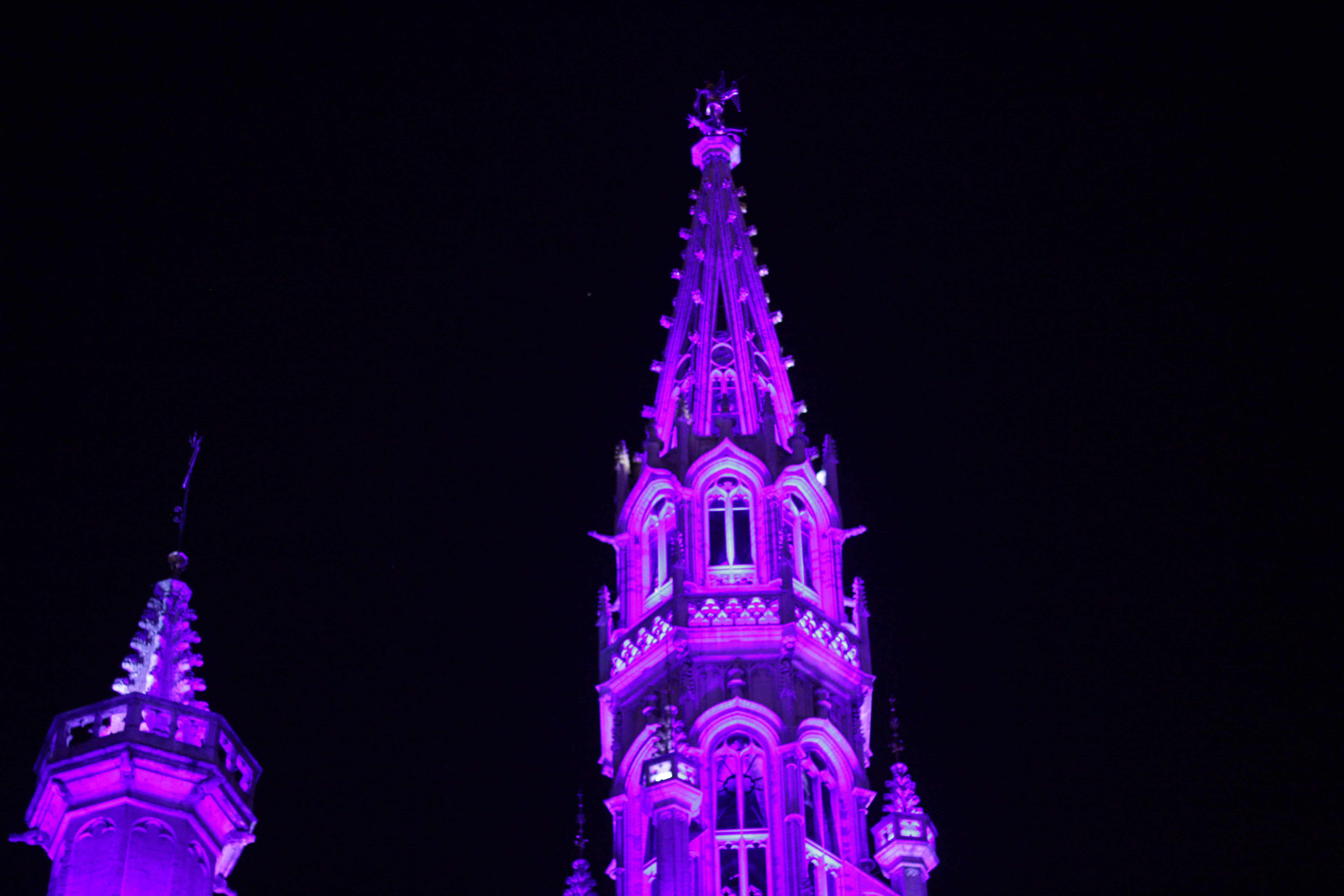 The beauty of it all is so worth visiting during Christmas time. By the time we got through with the show, we were starving! There were tons of fun small restaurants and cafes surrounding the grand palace, but we chose the Mexican restaurant. I LOVE going to foreign countries and eating different culture food. Plus Mexican is my fav. 🙂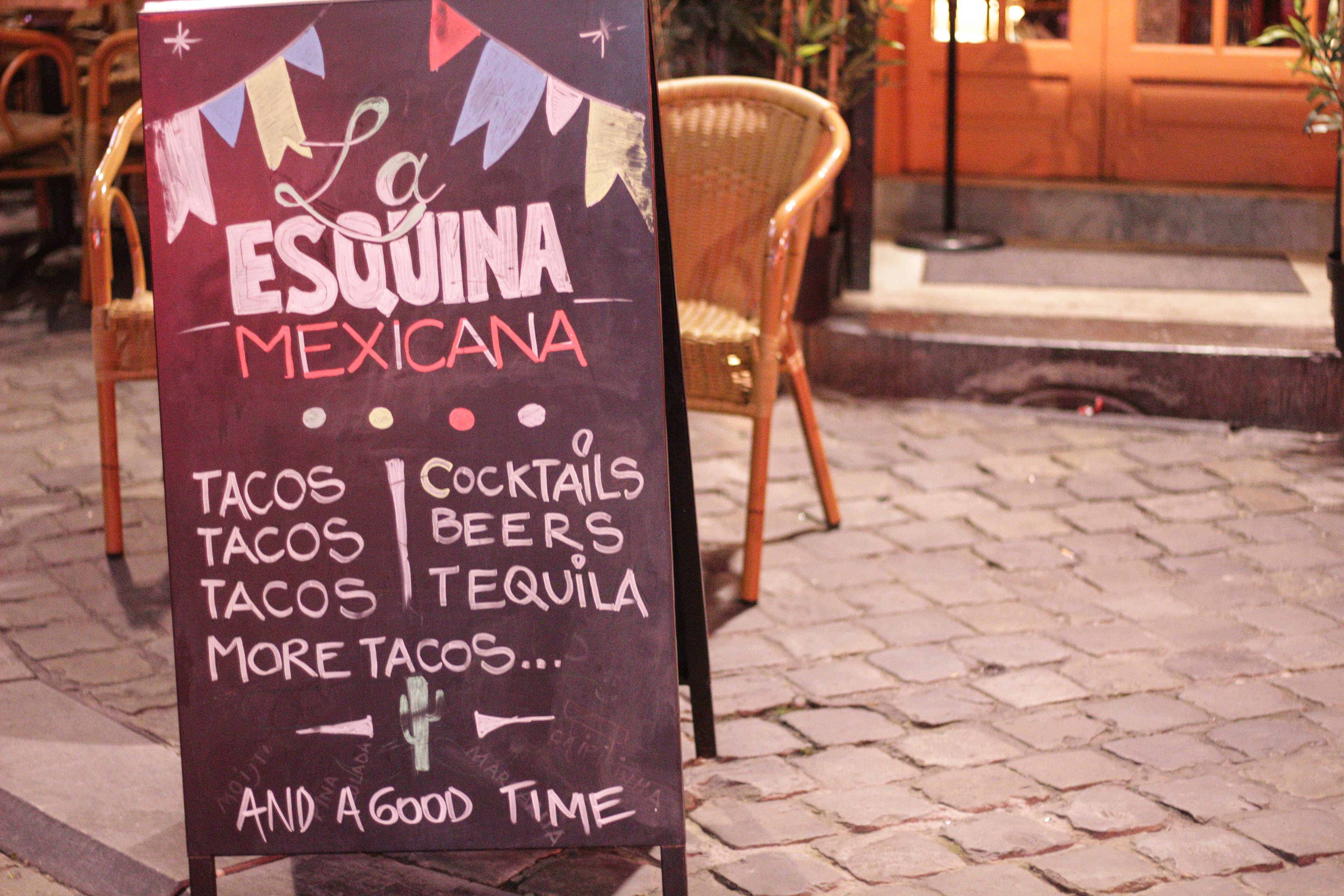 The next morning we headed out to our second and third leg of the trip–but came back for one final night in Brussels Belgium. One of the things people told me the most about was the Belgian fries and the Belgian beer. So of course we took one more adventure to a local restaurant for frites, mayo and drinks.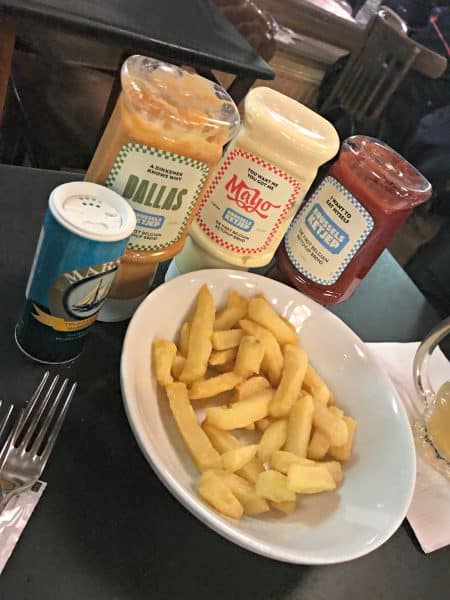 All of it was so good. I'm not a beer drinker at all but Renee suggested a sweet cherry beer which was pretty yummy and tasted more like soda lol. I flew out of the Brussels Airport the next day which quite honestly has THE most efficient security system I've ever seen. It took me maybe 5 minutes to get through and I didn't have to remove my shoes!! I was able to grab some delicious food for my very long journey and start my trip on a relaxed note.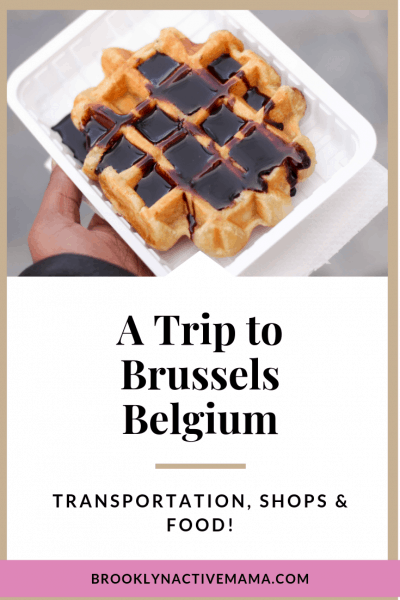 Brussels is SO cute. I didn't see a ton of the highlights of the city, so I'd be happy to return. There are so many little things that I absolutely found so interesting about Belgium, so stay tuned for that post!
For more of the fun I had in Europe on this trip check out:
3 Countries, 4 Days: Falling In Love With The Eiffel Tower In Paris France
The Beauty Of The Notre Dame Cathedral In Paris, France
Have you ever been terrified to travel to a new place? What is your favorite place to visit during Christmas?
For more fun things to do in Brussels belgium be sure to checkout Visit Brussels!
Hi! I'm Nellie. I am a busy mama of three, wife to my high school sweetheart who loves to cook, workout and stay organized! I love to share helpful printables, the best recipes and fitness tips for the modern mom. I strongly believe that every mom can feed their family well, take proper care of themselves and have fun along the way! Read my story.
Get comfortable and be sure to come hang out with me on social. Don't grab your free fitness journal before you go!