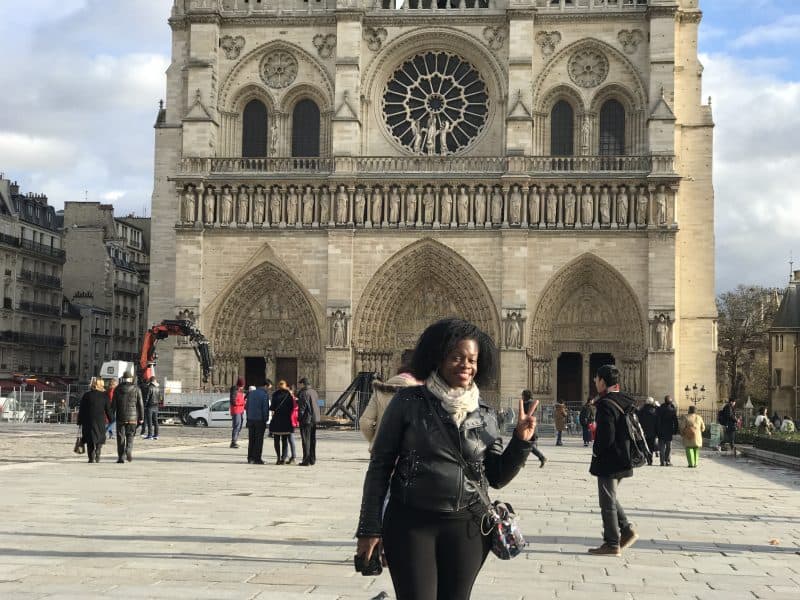 The first step I took in the Notre Dame Cathedral took my breath away. I was at the tail end of a whirlwind 3 country 4 day trip. I had approximately 8 hours to explore Paris. After visiting the Eiffel Tower, my friend Renee and I took the train to Notre Dame, it was a long train ride but it was extremely worth every minute. I meant to write a post about my experience in Notre Dame, but of course, life. Yesterday as I watched a massive fire engulf one of the most breath taking places I have ever entered…I realized I wanted to share my experience with you.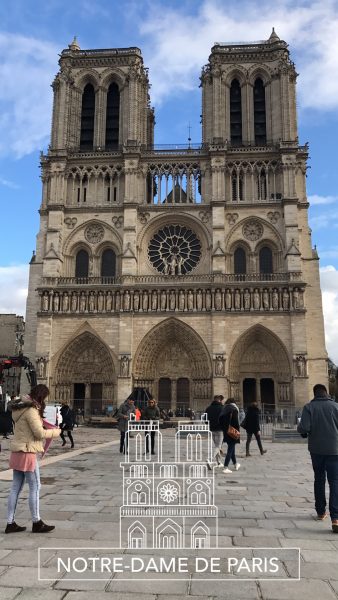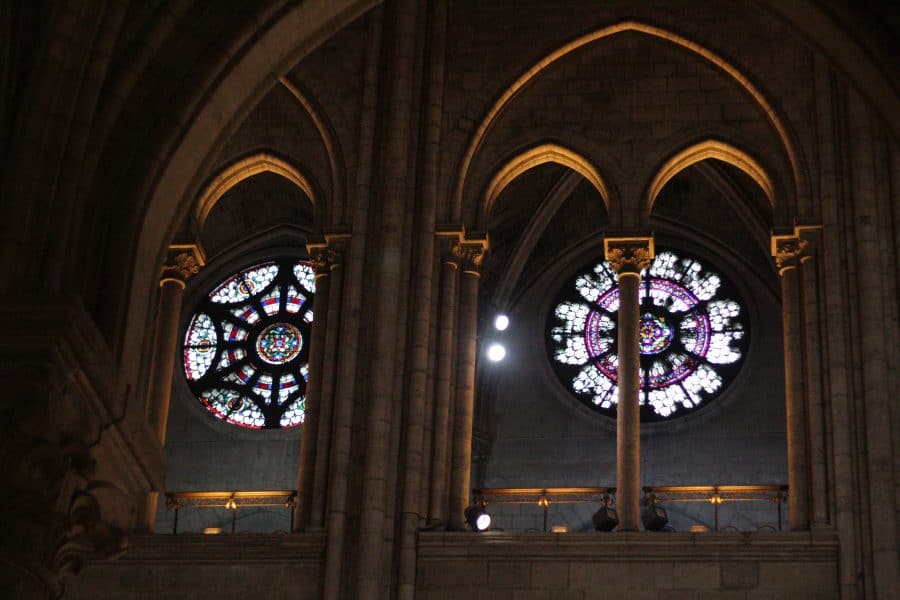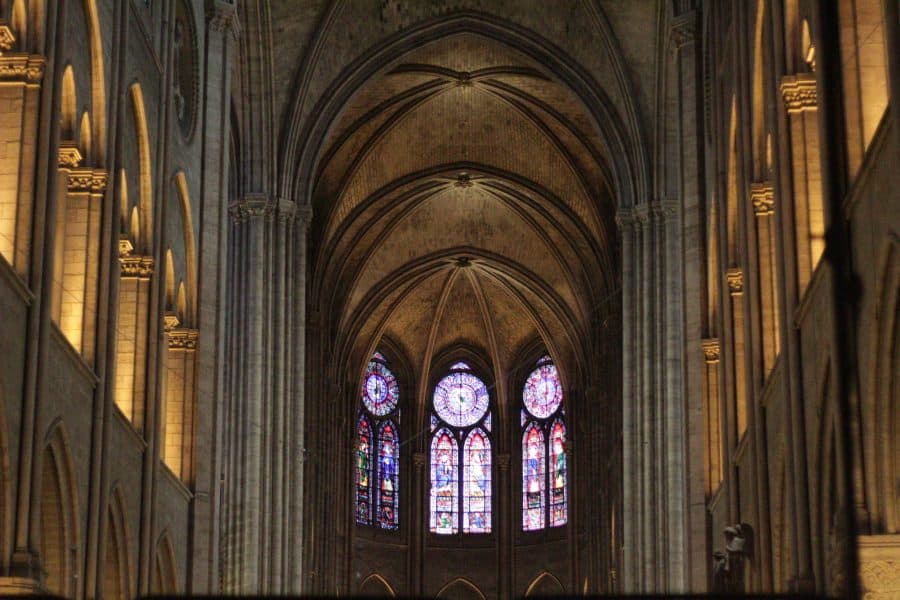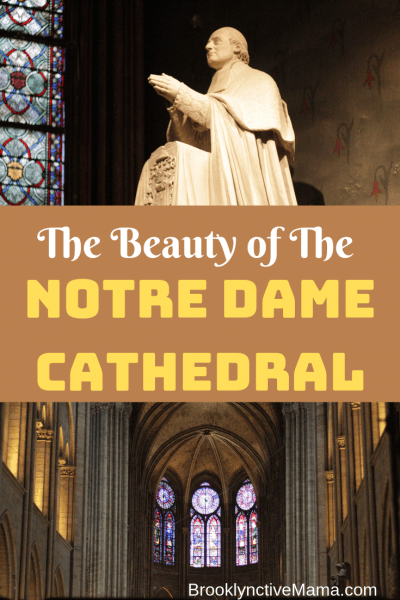 I remember turning to Renee in complete awe. The candles, the architecture, the people, the art. I was overwhelmed with the beauty of it all. It was like walking into a new world. I felt my spirit and energy shift when I walked in, something about the energy of the cathedral calmed me during a very hectic trip and time of my life.
I walked over quickly to the candles. I lit a candle for my Grandmother. I said a prayer for her. In that moment I felt closer to her, I remember looking at the hundreds of candles and wondering who they were lit for, and if they meant as much as my lit candle did.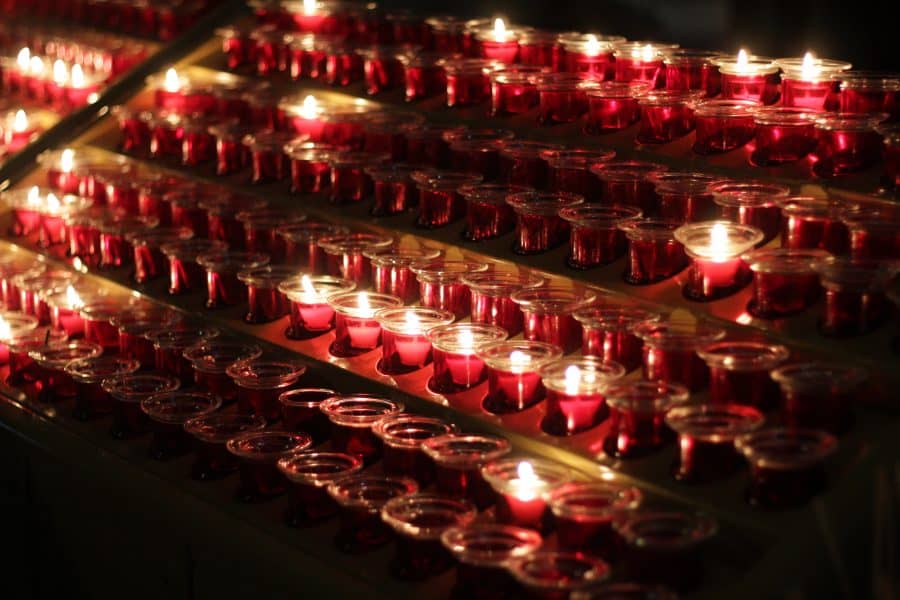 As a woman of faith, it was incredible to see all of the amazing paintings of Jesus. It wasn't particularly crowded so I got to spend personal time with each painting. I marveled at how service was still held in such an amazing venue and what it would be like to praise and worship in this stunning cathedral.
I remember spending 10 minutes just gazing up at the tall beautiful ceilings, taking in every detail, knowing that I wouldn't be able to see everything but it was okay because I'd bring the kids to see this too, one day. I knew for sure that my eldest child, the artist, would love it the most. My Husband, who was a traditional Altar Boy in his youth, would appreciate Notre Dame deeply. And I, of course, would be so happy to simply step foot back in that amazing venue.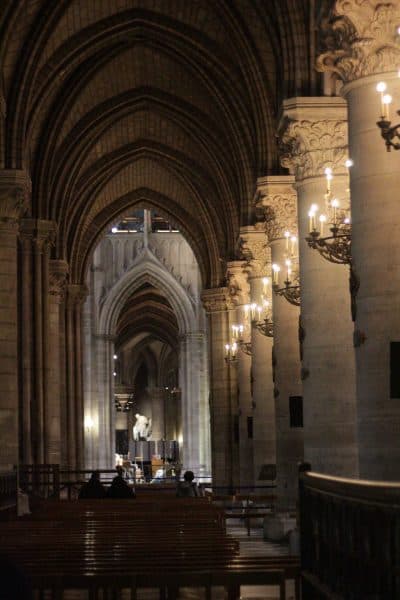 Afterwards, we went to a little shop next to the Notre Dame for something small to eat. We chatted about how beautiful it was and how happy I was that I made the decision to visit there. There are so many places that I DIDN'T see and Notre Dame made up for all of it.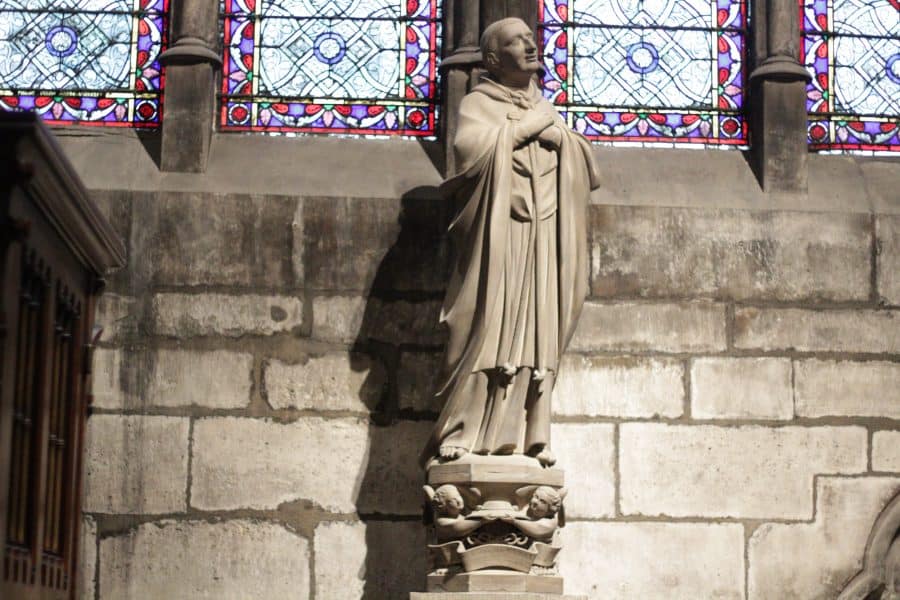 My heart goes out to the city of Paris, and the Notre Dame Cathedral will come back bigger and better.
Hi! I'm Nellie. I am a busy mama of three, wife to my high school sweetheart who loves to cook, workout and stay organized! I love to share helpful printables, the best recipes and fitness tips for the modern mom. I strongly believe that every mom can feed their family well, take proper care of themselves and have fun along the way! Read my story.
Get comfortable and be sure to come hang out with me on social. Don't grab your free fitness journal before you go!