A lot of people don't know this, but I got on a plane last year at 35 weeks pregnant to see my also pregnant sister-cousin that was having complications with her pregnancy. She was on bed rest in the hospital for a really long time, so I decided to show up for a surprise visit.
Traveling through JFK airport that far along was not easy but I was able to do it with little trouble. My sister cousin had the baby and they are both just fine but I learned a few things while traveling pregnant.
Whether you are traveling during your first trimester or during your third trimester, here are a few tips that will help you to have the best experience!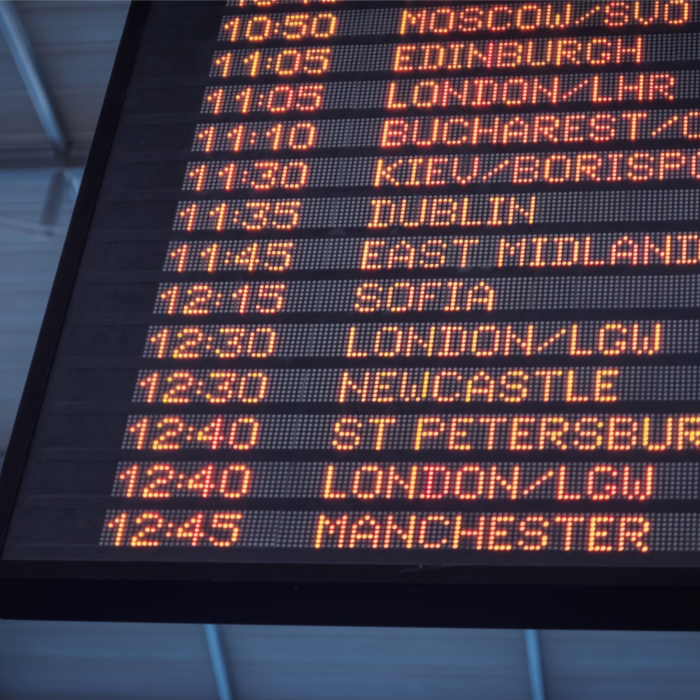 Travel is still an option for pregnant women provided that care is taken to ensure that the health of the mother and the unborn child is not compromised. Being pregnant does not always mean that one has to remain at home.
However, there are a number of issues that should be addressed prior to traveling to ensure a good time during the journey and that both the mother and unborn child remain in good health.
Pregnant Mothers Should Get Doctor's Advice Before Traveling
Expecting mothers should seek the advice of their doctor prior to undertaking any major or long distance travel. This is especially crucial should the woman be traveling overseas, or flying. However, travel should be limited especially in the later stages of pregnancy.
If there is a need to travel, then it pays to have a friend or family member travel as a companion to ensure that support is close at hand should the need arise.
I traveled solo and was just fine, but my trip was under 2 hours flight time and I only traveled with a backpack. Anything more and I may have needed some assistance.
Check Airline's Policy on Pregnant Passengers
It must be noted that many airline companies will not allow women who are expecting to fly seven months into their pregnancy, earlier if a woman is expecting multiple births, so check with the airlines to get first hand advice. Unless it's an emergency, women should not be undertaking long or extended travel that could expose themselves or their unborn babies to anything bad. It should be noted that a doctor's referral may be required by the airline and even then there is no guarantee of a flight.
When flying or driving ensure that the seat belt is placed around the pelvis as low as possible to minimize the belt being close to the baby. Stand, stretch and walk as much as is needed. If a drive requires more stops then do it. Do not sit for long periods without stretching.
Pro tip: My favorite airline, JetBlue did not require a doctors note, as a matter of fact, no one said a word about my huge belly. I found out later that you can fly as late into your pregnancy as 1 week before your due date!
Research Available Medical Facilities
Research the area where you intend to visit, especially if close to full term and consider the "what ifs" when planning to travel. It helps to know and be fully aware of available medical facilities.
Since I knew I would be staying inside of the hospital room with my cousin, I felt pretty safe about being there. I knew that even if I started to feel weird, or if the baby decided to come–I wouldn't even have to leave the building.
Stay Hydrated
It's so important to have your own water before you board the plane, the last thing you want is to be super thirsty without a flight attendant in sight. Staying hydrated also helps with any dizziness or feeling uncomfortable. It may lead to more bathroom breaks but it's so helpful for you and baby to stay hydrated.
Taking a few simple steps in planning the travel or holiday will assist the expectant mother and unborn child to make the best of the experience. Do some homework, use the above information as a guide, seek out as much further information as possible and above all, enjoy all that a good vacation has to offer.
Do you have any tips for traveling while pregnant?
For more pregnancy articles check out:
5 Tips To Stay Safe When Driving Pregnant
How to Deal with Unsolicited Advice During Pregnancy
5 Unique Baby Shower Gifts for Moms to Be
Hi! I'm Nellie. I am a busy mama of three, wife to my high school sweetheart who loves to cook, workout and stay organized! I love to share helpful printables, the best recipes and fitness tips for the modern mom. I strongly believe that every mom can feed their family well, take proper care of themselves and have fun along the way! Read my story.
Get comfortable and be sure to come hang out with me on social. Don't grab your free fitness journal before you go!