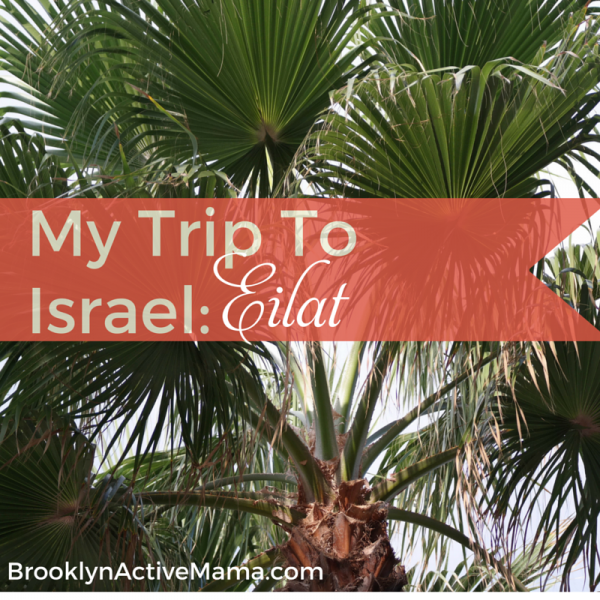 Welcome to part two of my work sponsored trip to Israel. In part one I explored Tel Aviv, learned a lot and spent some time near the Mediterranean Sea.
Party Time
I really didn't know what to expect–I mean, it was a super weird situation–I was traveling abroad to the furthest I've ever been with no family or close friends and only my coworkers.
The second half of the trip required that we fly (500 strong) to the southern tip of Israel to a very Vegas-like Desert city called Eilat. We would be staying here for two fun filled days then heading back to Tel aviv and then home. The plane ride to Eilat was only 30 minutes but we got to see the Dead Sea with a birds eye view.
When we arrived in Eilat everything went so fast, we grabbed our bags, jumped on a bus and five minutes later we were at one of the most insanely gorgeous resorts I've ever been to. Breathtaking is a bit of an understatement.
From the moment we walked through the lobby the music was pumping loud and there was alcohol everywhere. There were chefs that were making these delicious sandwiches with hummus, cheese, tomatoes, olives and more. It was one of the freshest, tastiest things I've ever eaten.
We quickly got changed into our swimsuits but I was less eager to jump into the water. Did I mention that most of my Israeli coworkers were under the age of 25, with the most perfect bodies ever? To show you how hesitant I was to get in the water, look at my completely black coverup in the desert!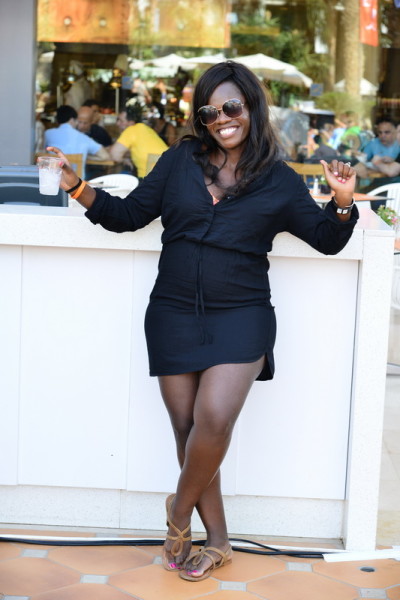 Finally I loosened up and decided to yell YOLO and jump in because when will I ever be at a crazy fly pool party in Israel?! I'm so glad I did. I (pool) danced a lot, I met new people (all KINDS of boundaries are broken when you are in a pool half naked with your coworkers so it's a lot easier to chat with someone new), I got nice and wrinkly and had such a great time.
After HOURS in the pool dancing and such we went upstairs checked in, got ready and prepared to go to …
The Desert
Let me set the scene for you:
Eight or nine busses drop you off in the middle of the dark desert. Just as quickly all of the busses speed away. There is nothing but sand and gravel beneath your feet and you have no sense of direction because you can't see anything. Your coworkers are all speaking a different language and you wonder quietly wtf is going on. You hear drums, fireworks and see a camel. The lights went on and just like that it was time for dinner!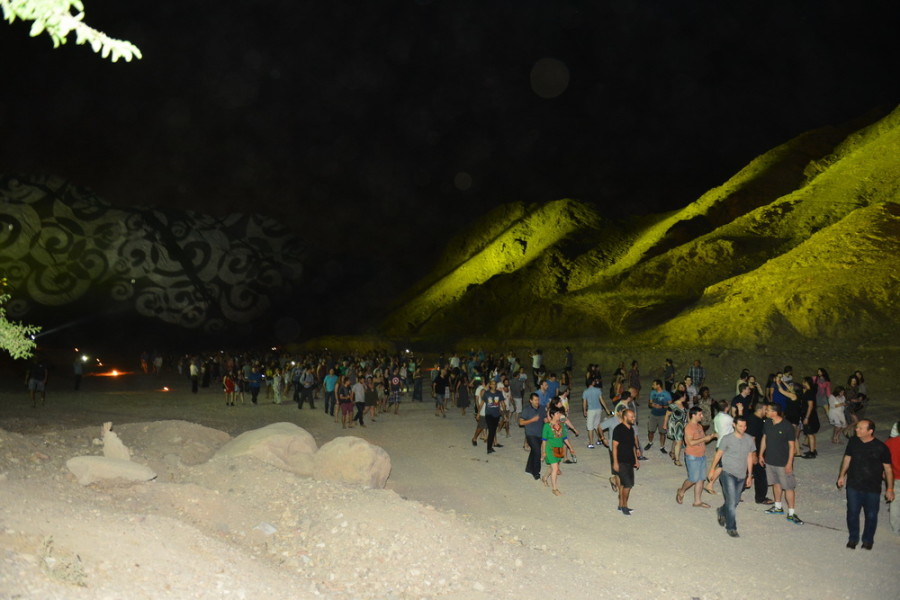 We also got to see this amazing band that I fell immediately in love with called the Balkan Beat Box.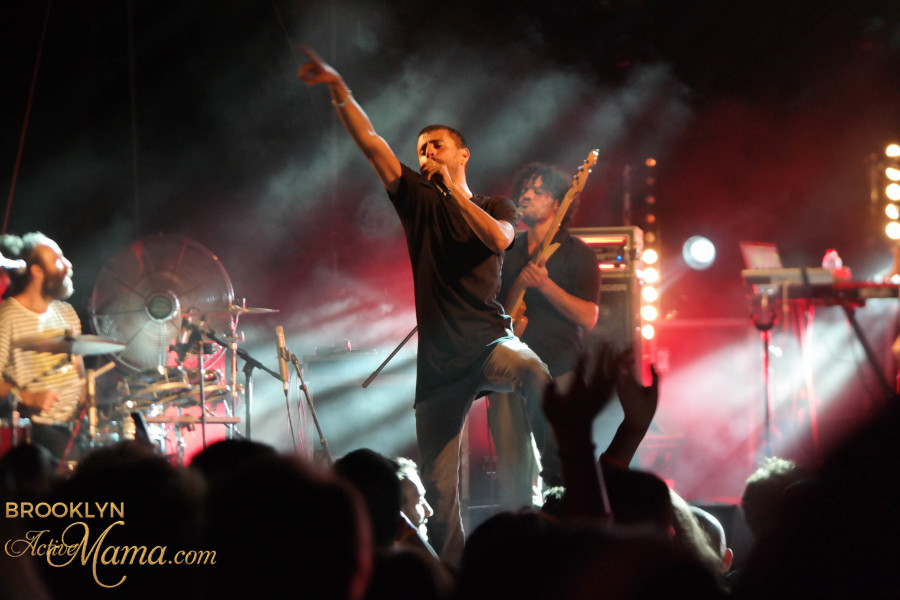 The Beach
The beach was just beautiful–and that doesn't even seem like a strong enough description. We spent the entire day there and although I didn't get in the water I really took sometime to just take in the sights and really be in the moment.
I even fell asleep on a boat in the middle of the ocean. It was glorious!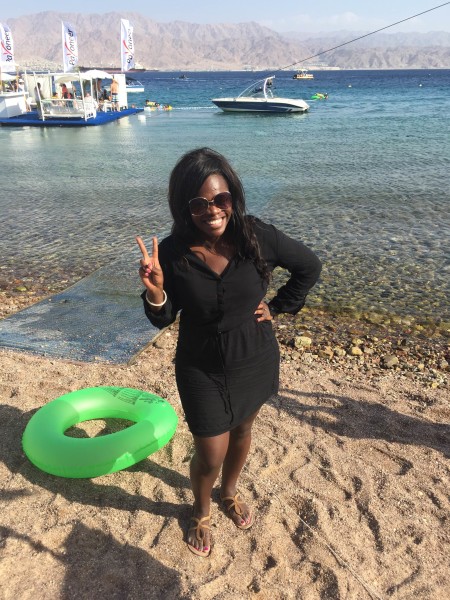 Later on that evening, we flew back to Tel Aviv and from there right back to NYC. It was a trip that exposed me to so much and the travel bug has officially bitten me! We have already started planning a trip to South America in 2016, hopefully we can make it happen!
[Tweet "#Eilat #Israel is one of the most beautiful places on the planet! #travel"]
What would you do if you had to wear a swimsuit in front of your co-workers–yay or nay? Do you have any international plans in the near future?
Hi! I'm Nellie. I am a busy mama of three, wife to my high school sweetheart who loves to cook, workout and stay organized! I love to share helpful printables, the best recipes and fitness tips for the modern mom. I strongly believe that every mom can feed their family well, take proper care of themselves and have fun along the way! Read my story.
Get comfortable and be sure to come hang out with me on social. Don't grab your free fitness journal before you go!